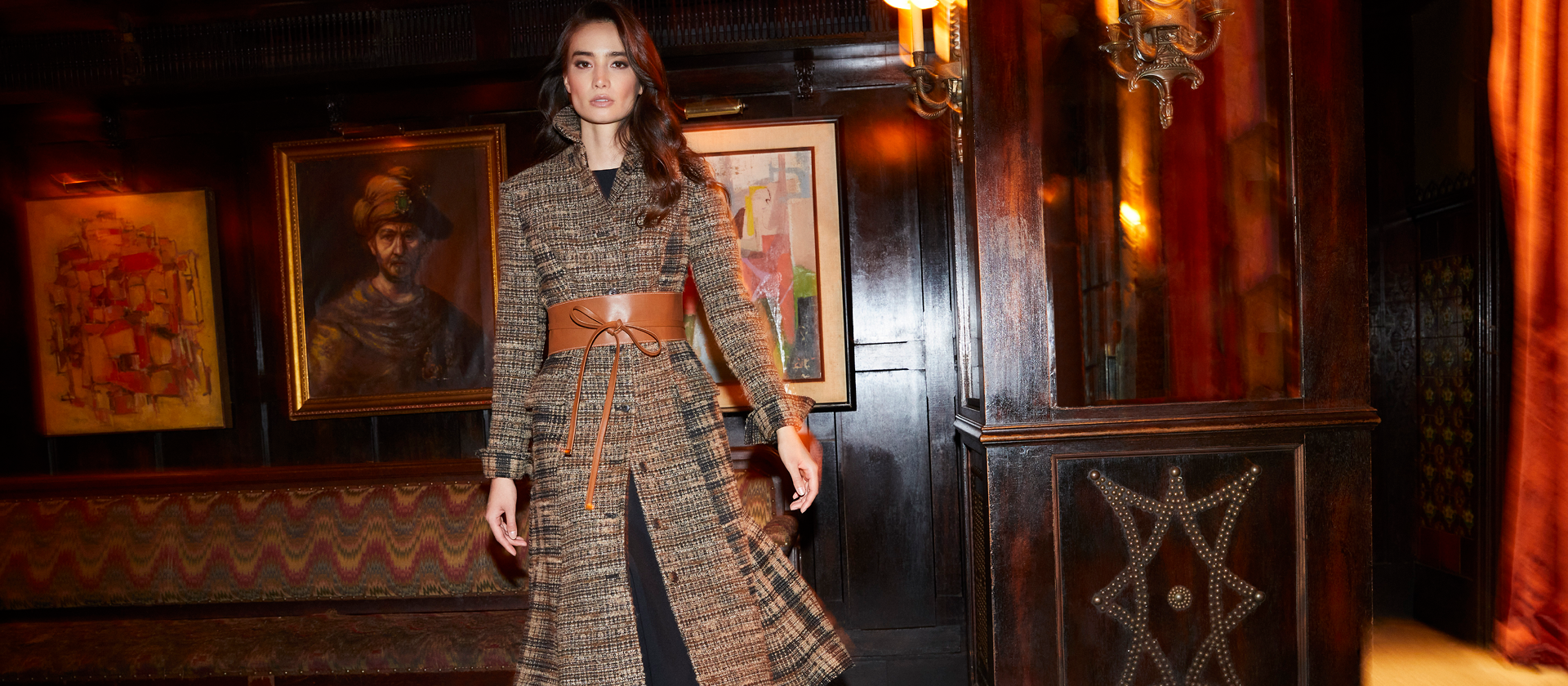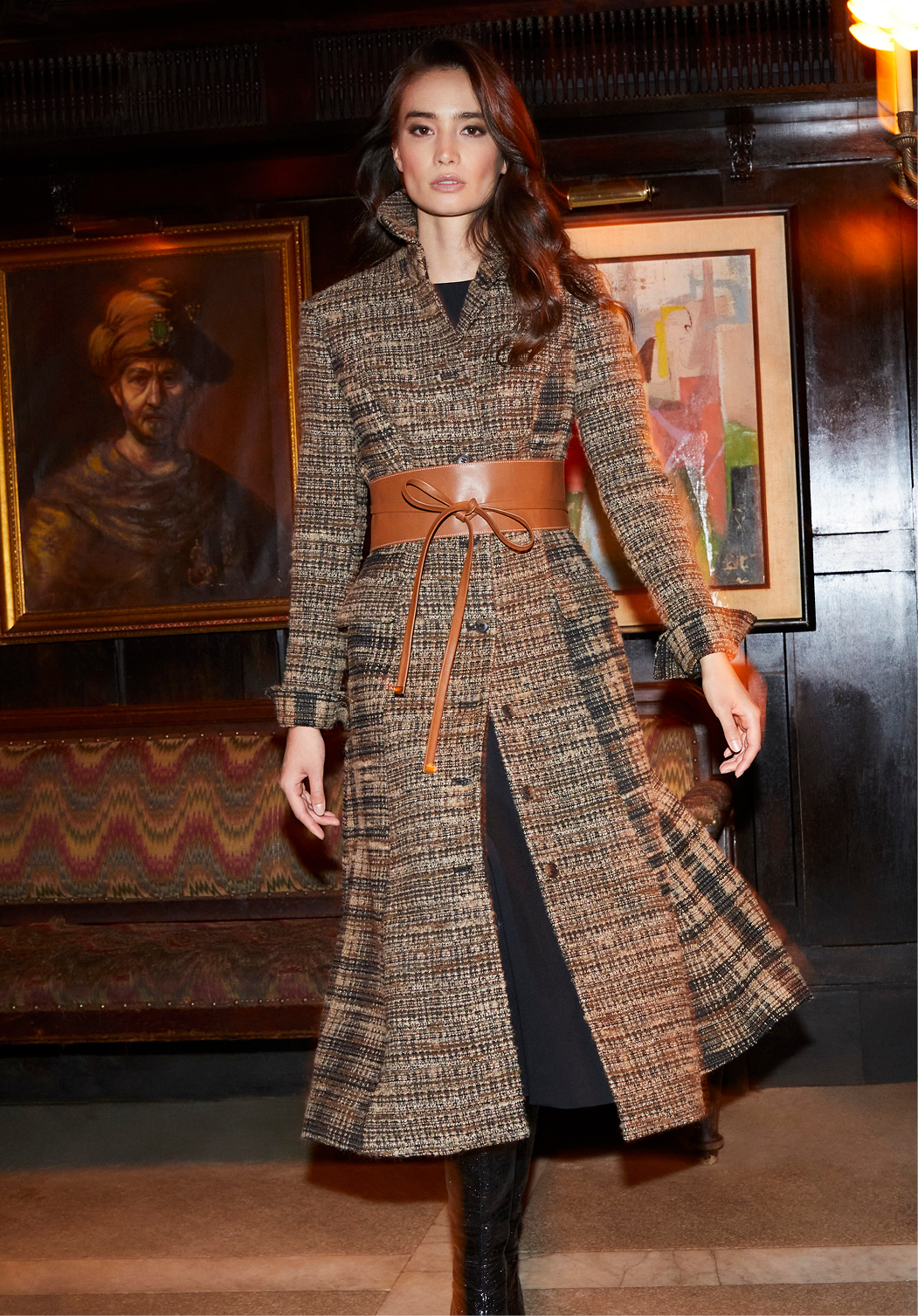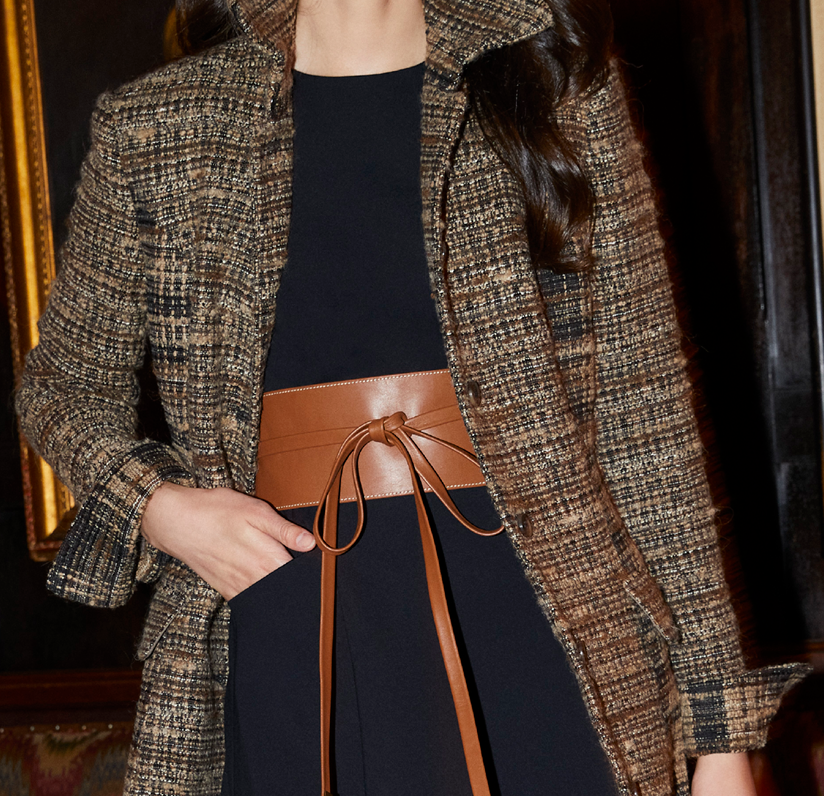 Working The room
The holiday season arrives with frequent opportunities to step out after work. Outfits should be exciting, but still dynamic enough to take you from day to night. Here's what you ought to do: ensemble pieces with engaging personality, impeccable tailoring, and luxe details. Go conventional in dresses or coordinate a fabulous look with skirts and sweaters. Over-the-top dresses, beaded and embroidered sets, an unmatched statement coat, and more take winter luxe to the next level.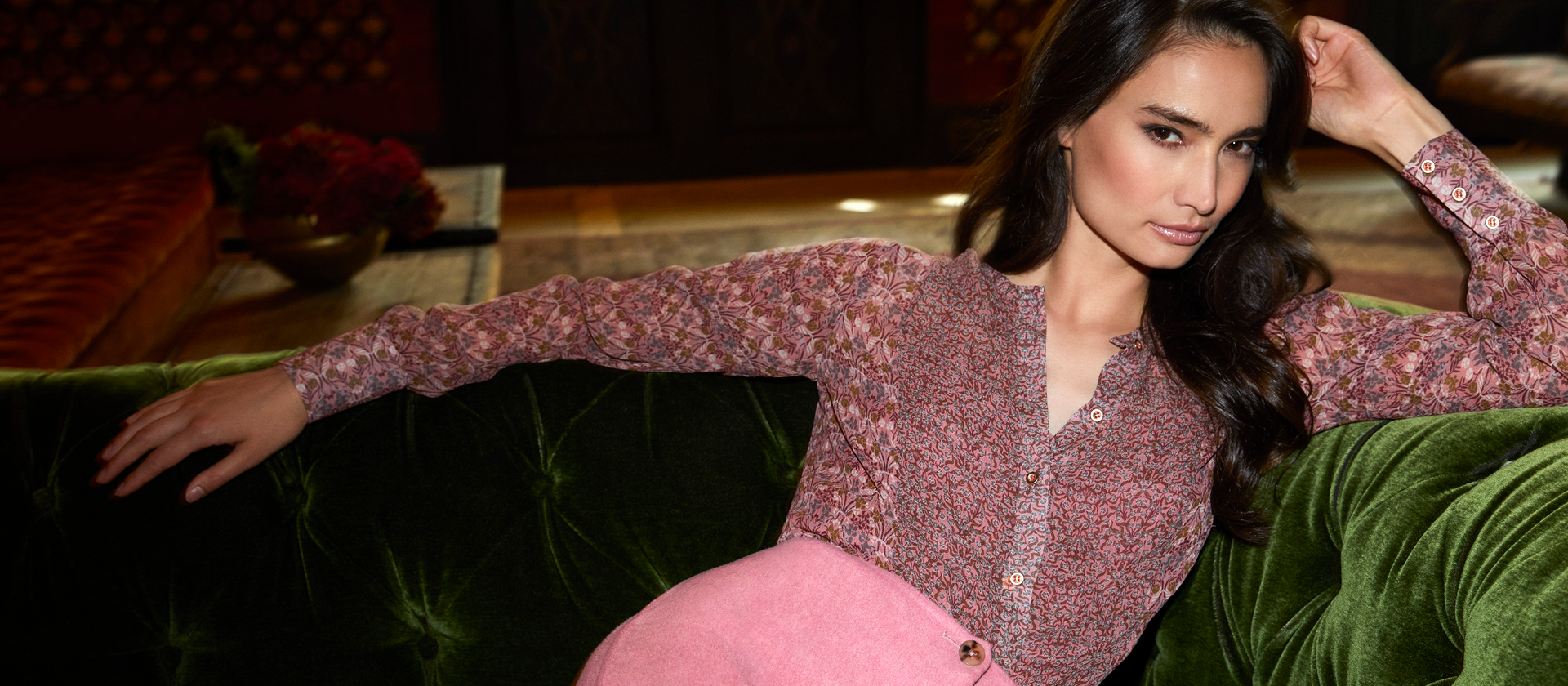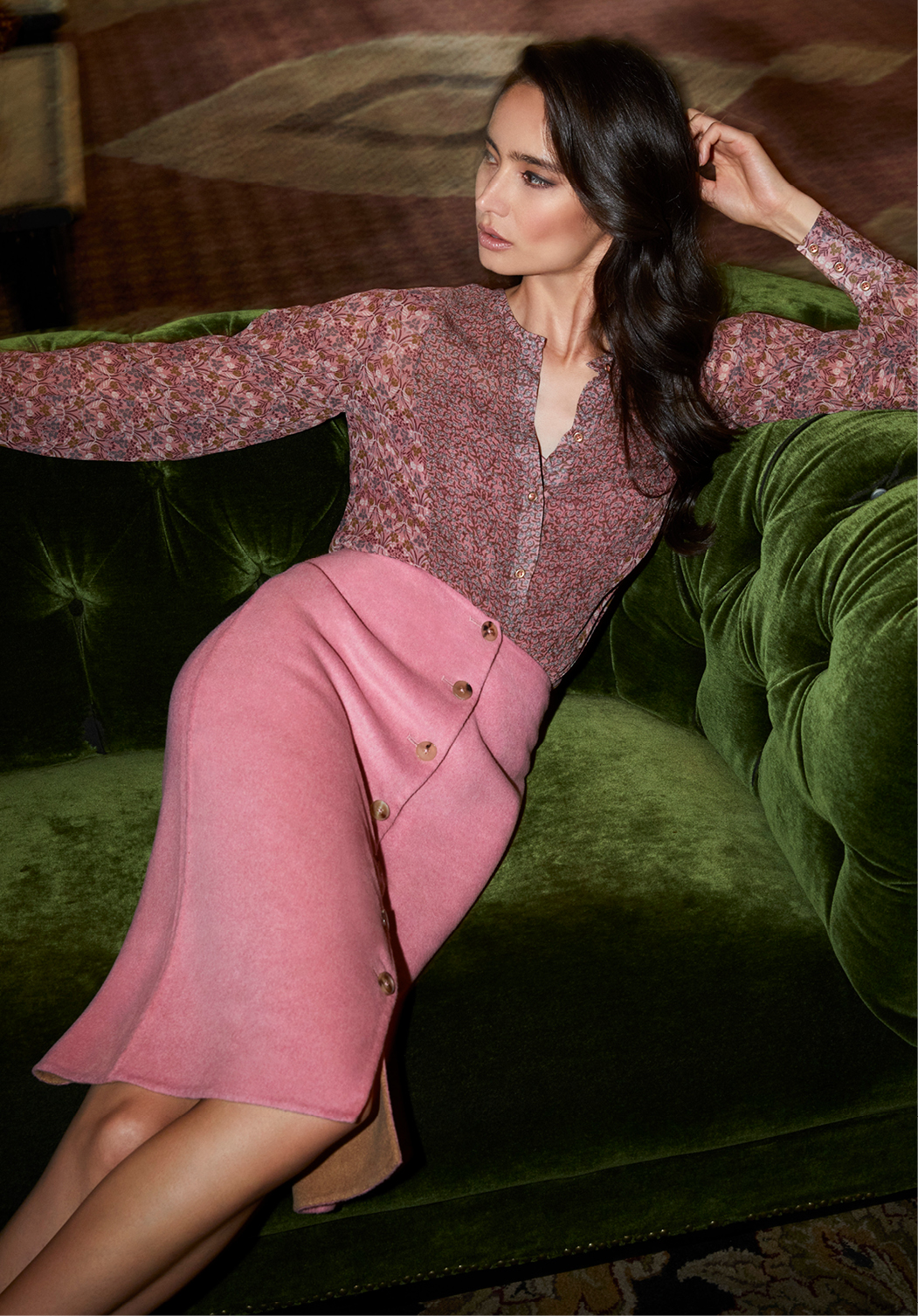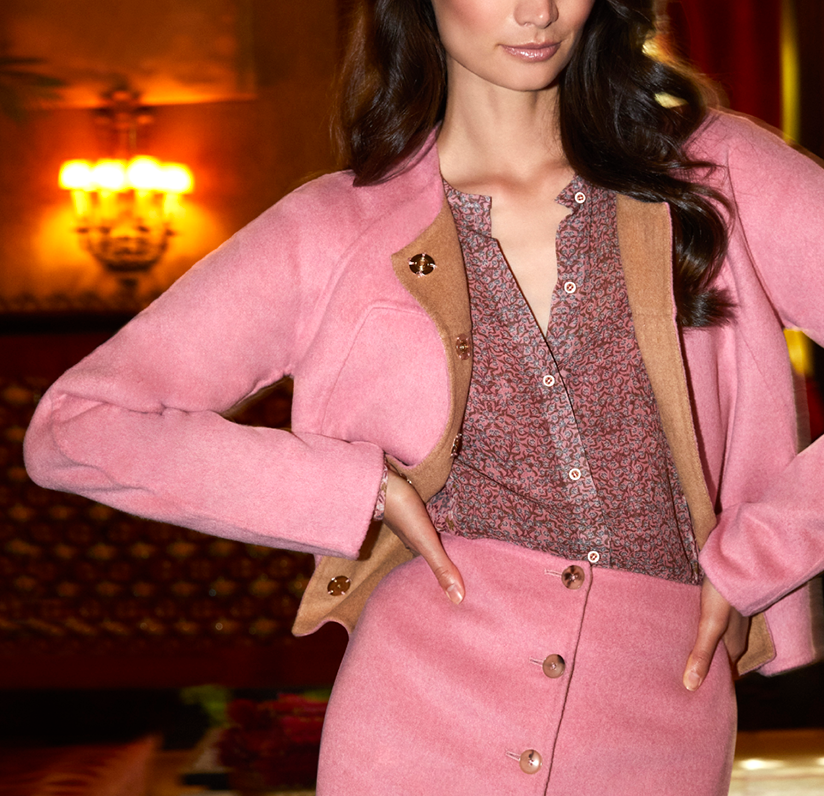 Most Wonderful Time
Take the word festive as a guide and a wardrobe will follow. Perhaps you have a date with friends or someone extra special. You would like to feel relaxed, but well put together. Wear the silk-rich French rose blouse with matching pink moleskin trousers or fawn brown velveteen jeans. One dress in pink paisley jacquard has a snow leopard overprint and Rex rabbit fur trim. A gorgeous jacquard suit impresses with sleek lines and a floral medallion pattern that sparkles with copper, French rose and rose gold. For sheer show, choose the mixable Italian wool-blend jacket and skirt, which are French rose on one side and rich camel on the other.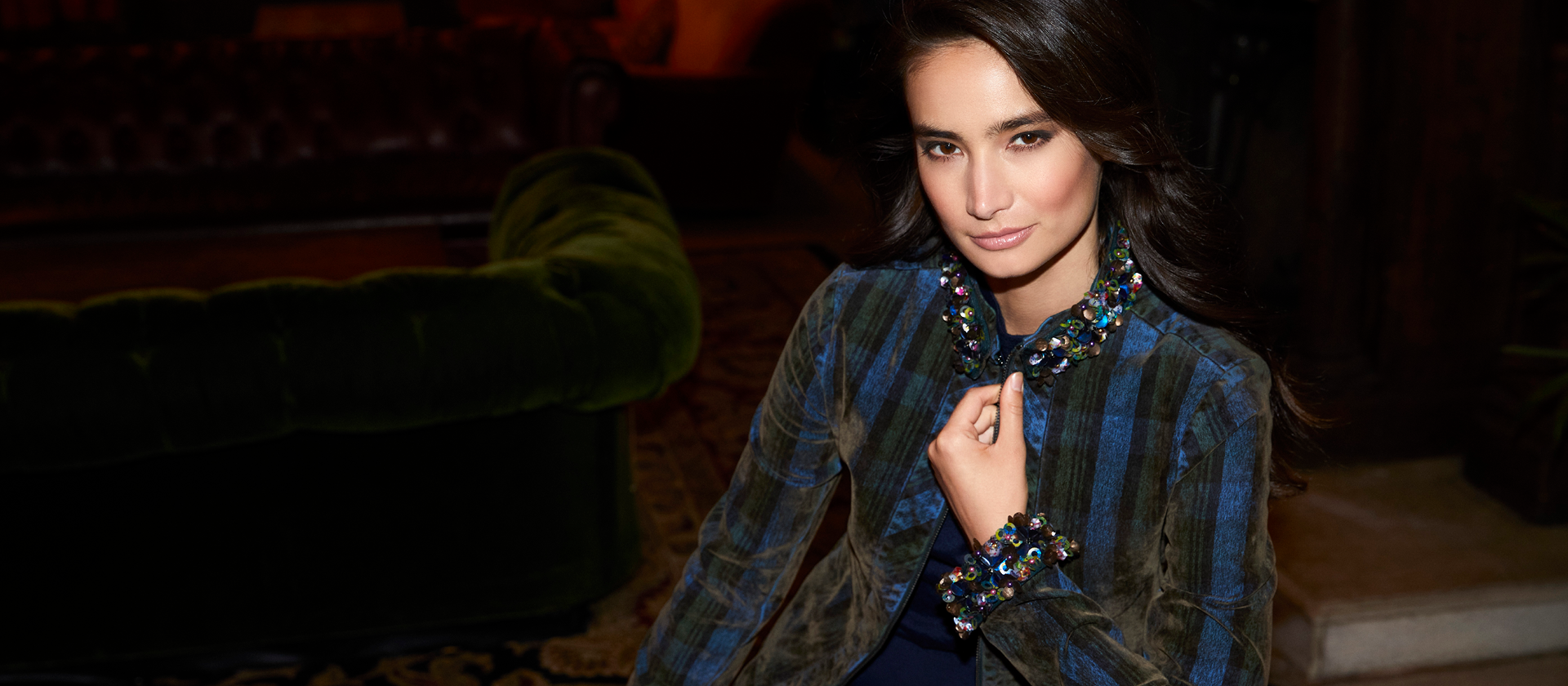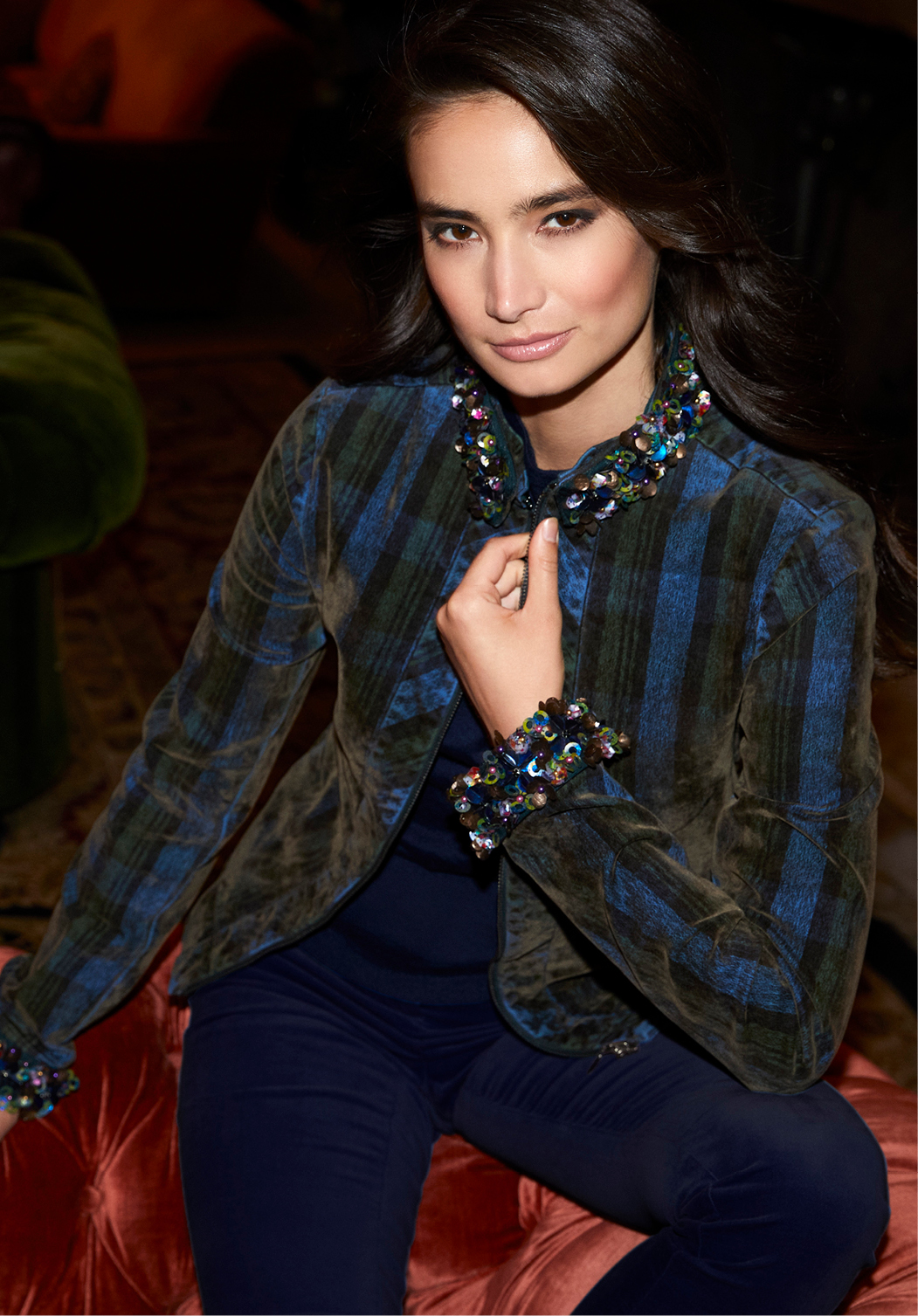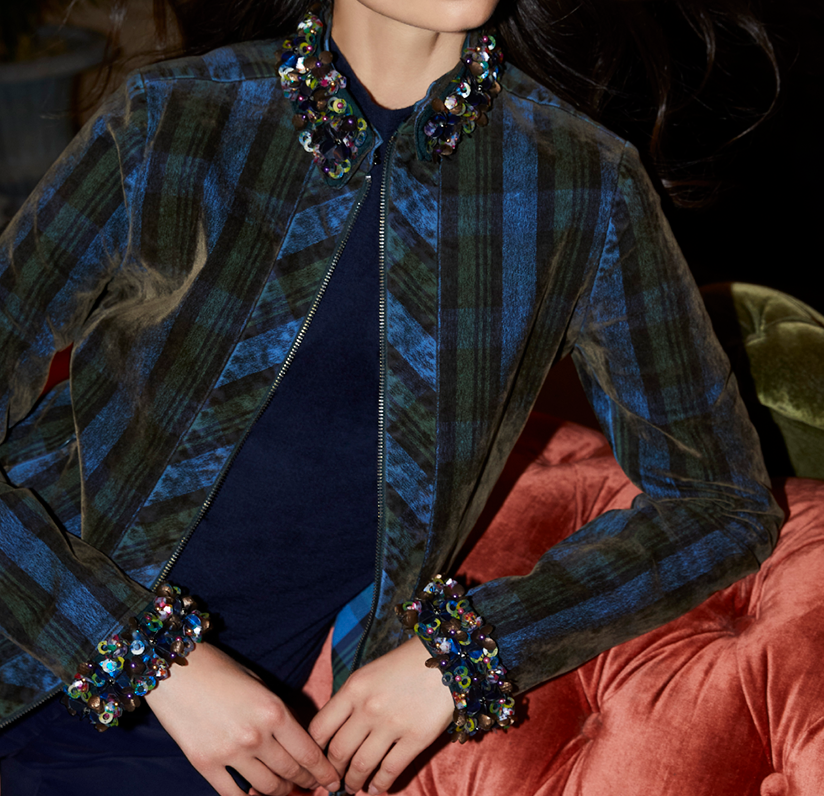 Knits & Other Niceties
Winter blues meet shades of brown, green, and more blues. Steel blue, navy, and dark denim all come into their own this season. Layer a floral blouse with a multi-cable jean jacket in Spanish jacquard that looks like denim over cropped jeans. Layer a lace trimmed sweater jacket over a cashmere sweater and crisp white blouse, team them with a pair of plaid pants. Fresh knit pieces have novelty to spare. A knit crew neck has a detached button funnel that can be styled countless ways. Champagne beige pieces are richly detailed with cable and rope stitches. Multiple pieces lend themselves easily to layering in a color palette that translates into so many ensembles.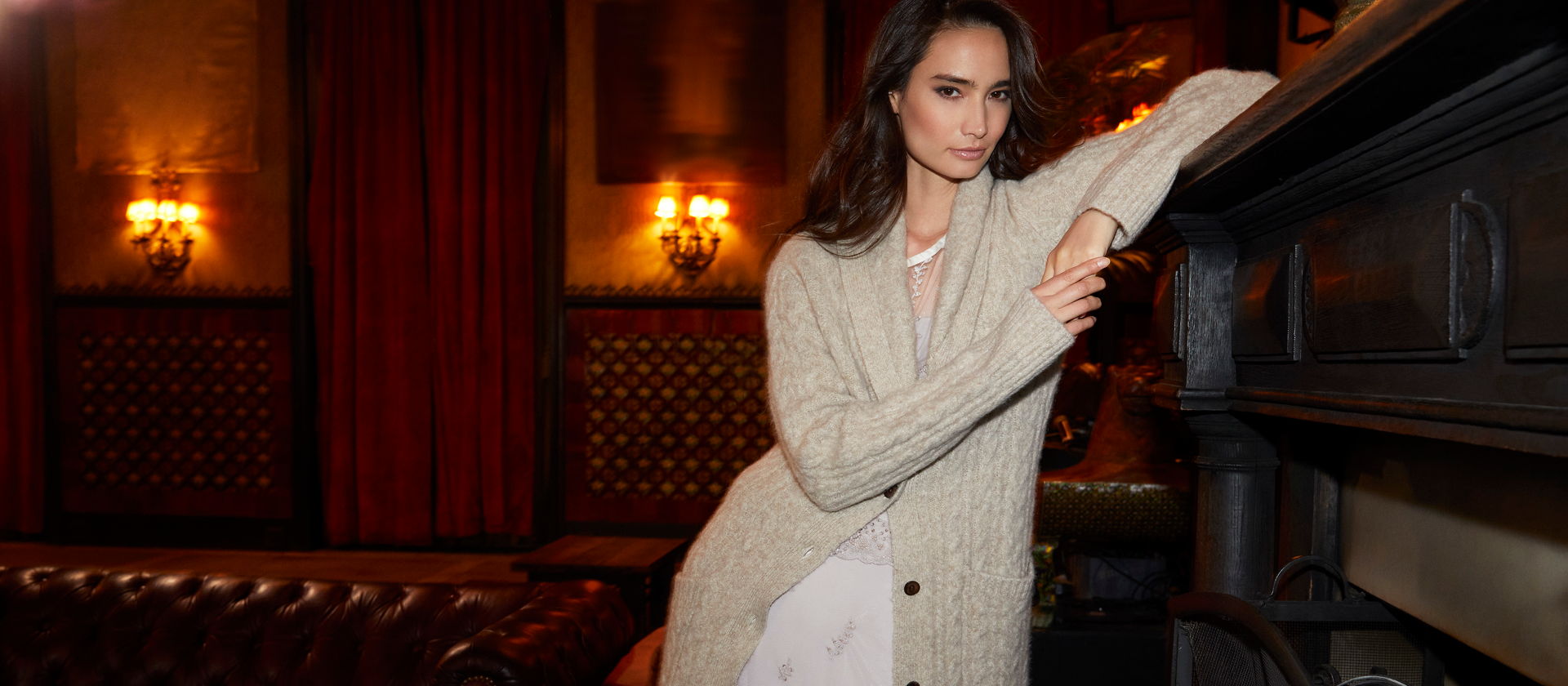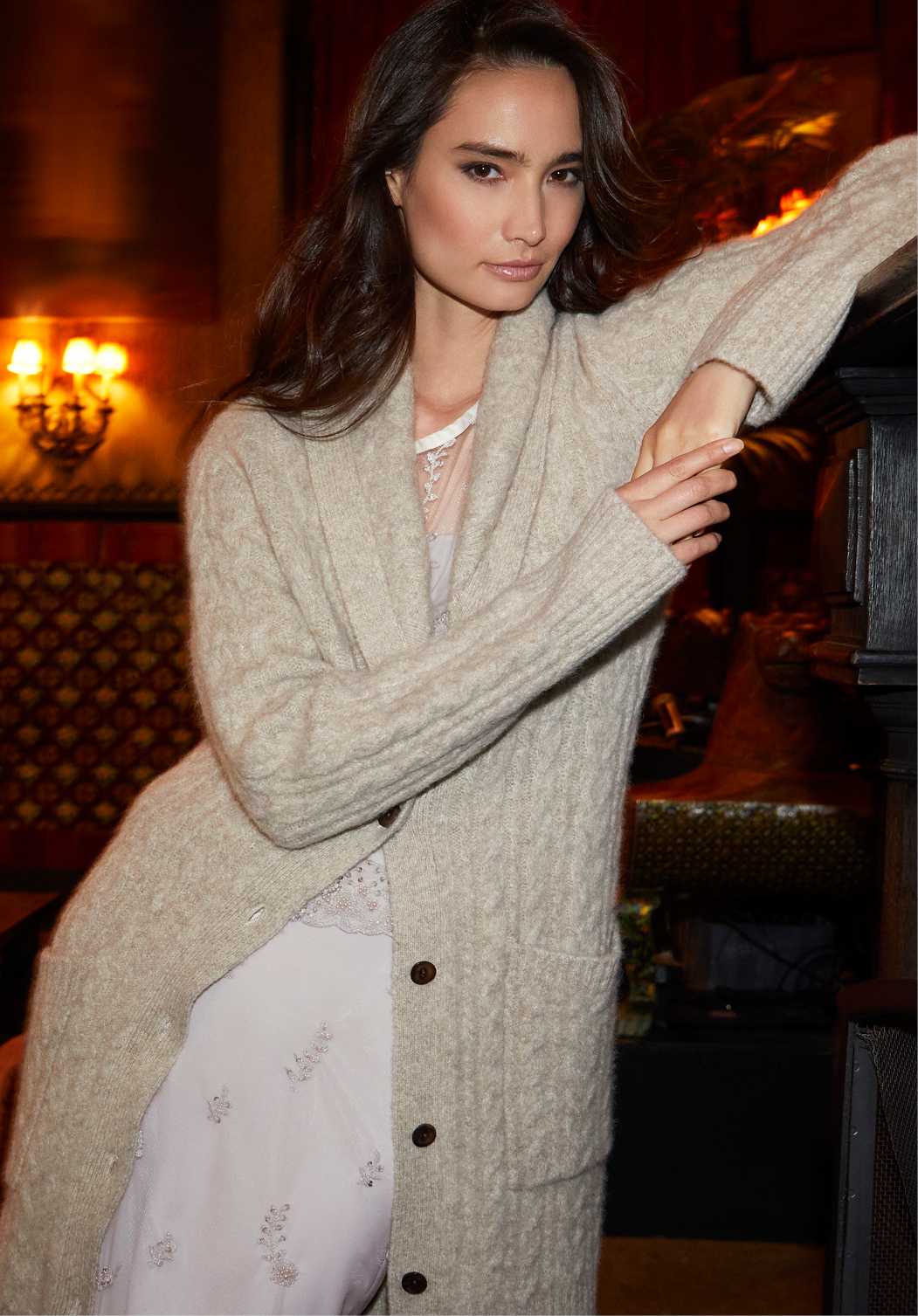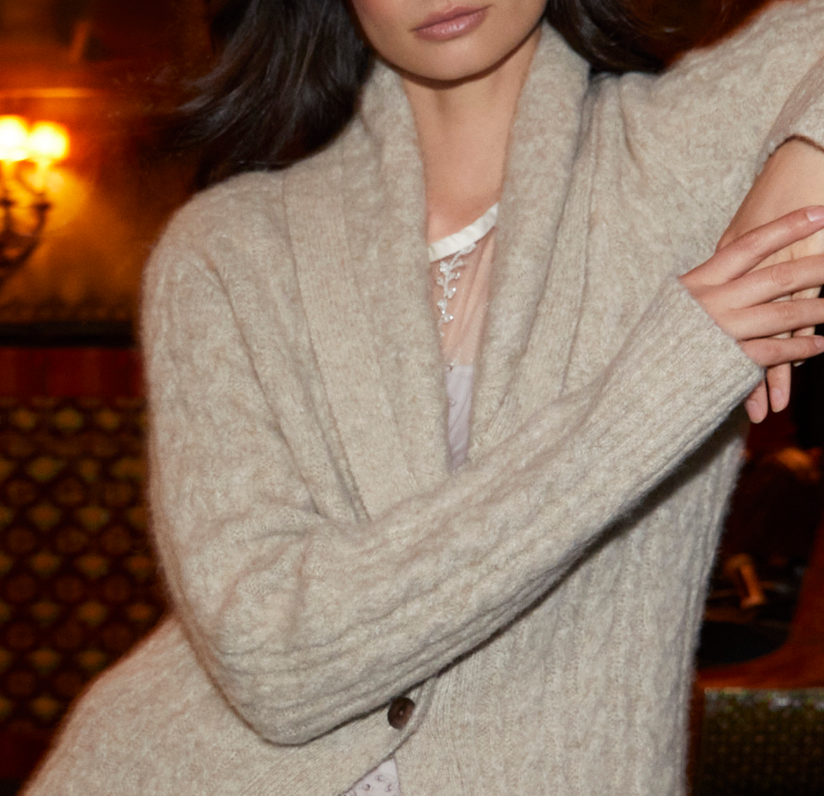 Casual Romance
Winters neutral palette combines shades from champagne to fawn. A chic deer shade wows, whether it appears in opulent shearling, plush velveteen or a glamorous, convertible cowl-neck sweater. Champagne delivers the coziest knits in cashmere and alpaca-wool blends and our new beige go-to jeans. These shades pair wonderfully with the collection's larger palette.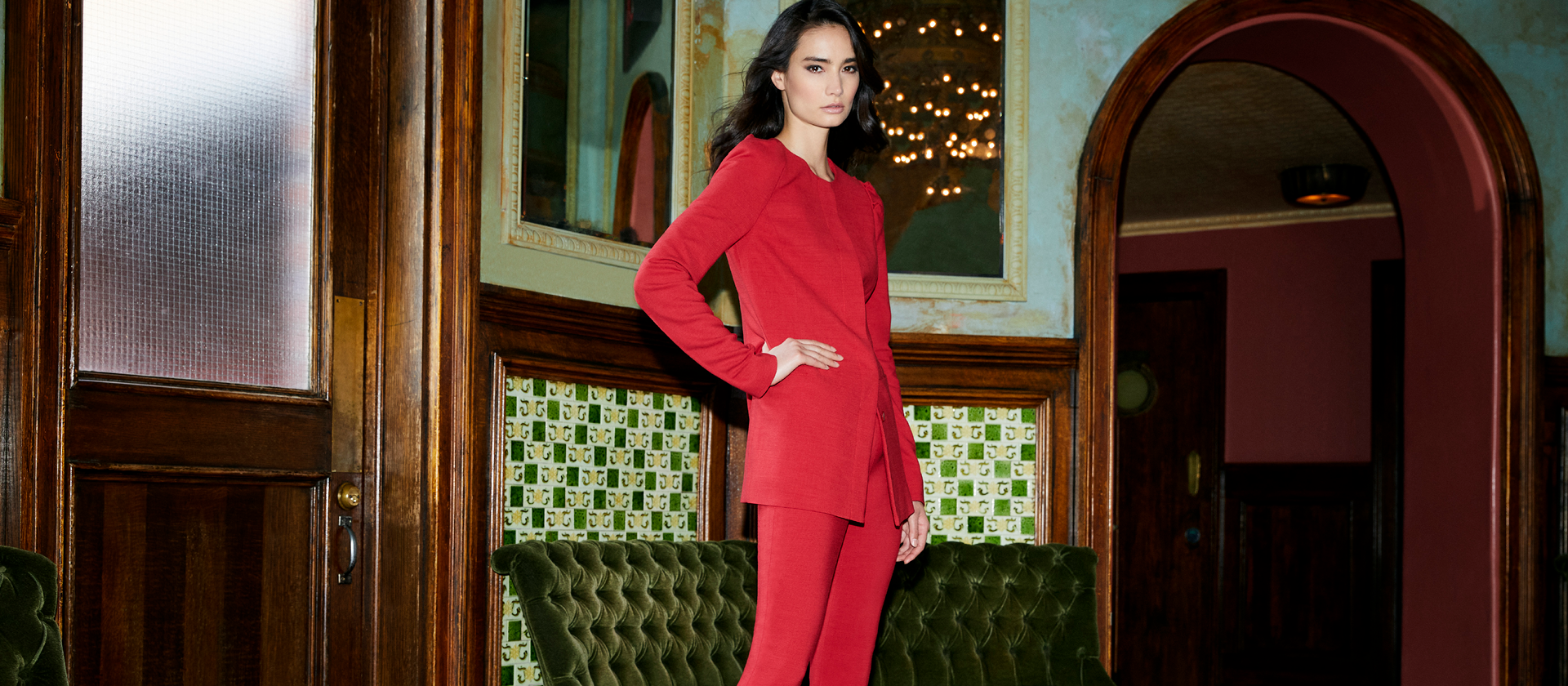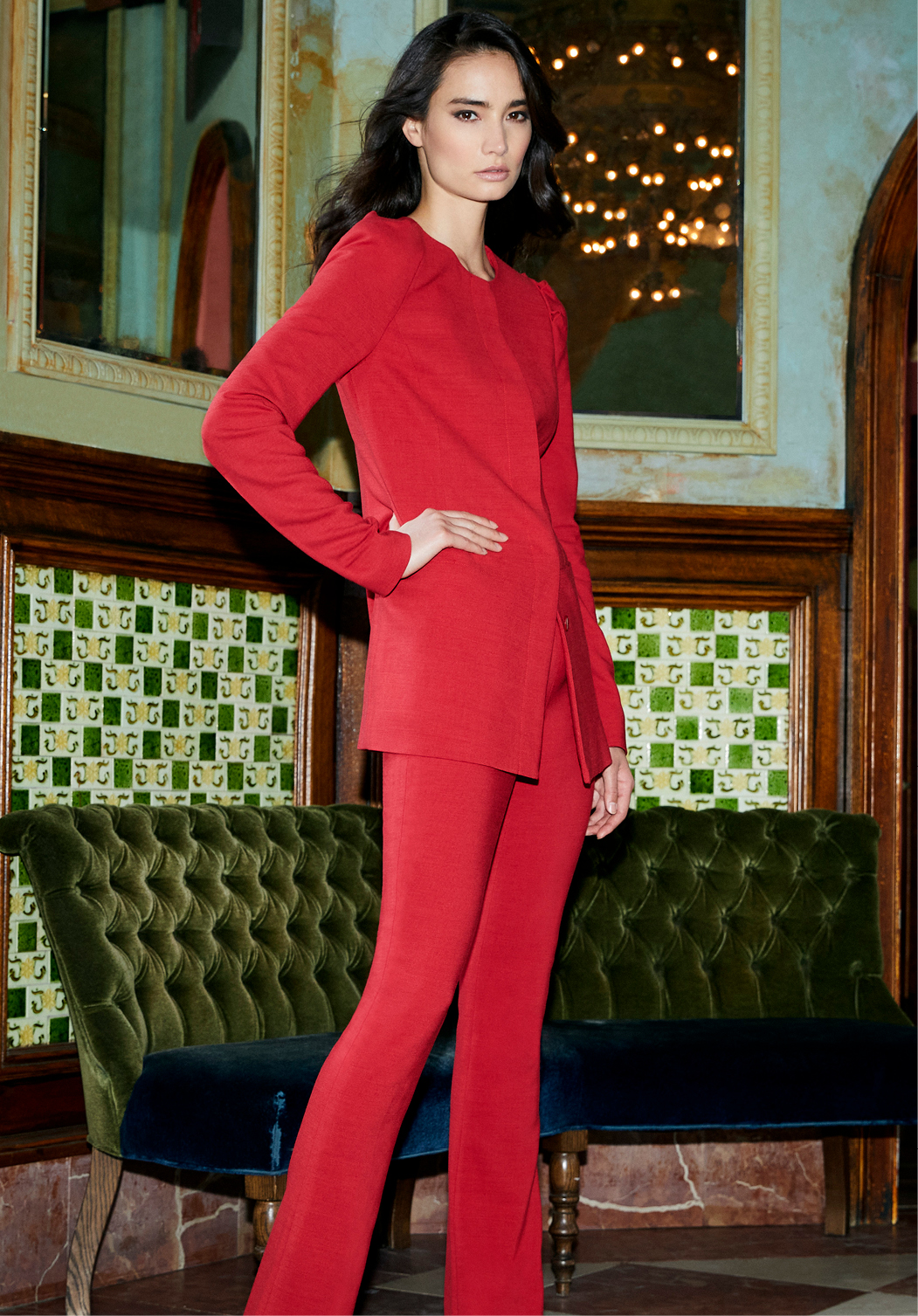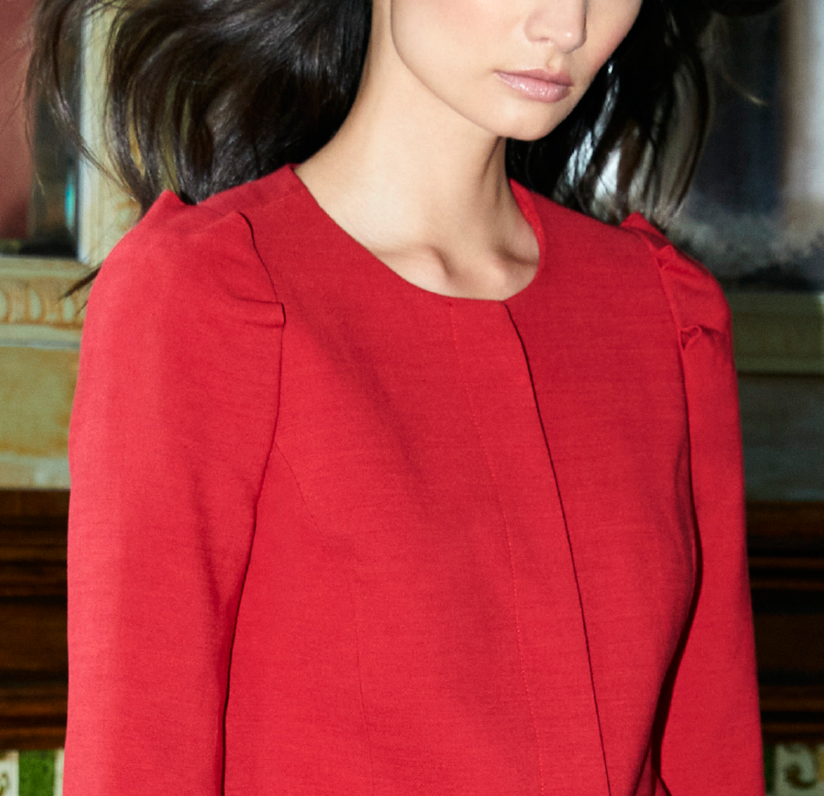 European Verve
A selection of pieces that are so unique in style that everyone will want to know where you got them from. Tuxedo pants, suitable for New Year's Eve, are actually jeans in a ravishing Italian houndstooth fabric. A black velvet evening dress with satin pleats and a skinny belt is constructed like a cozy spa robe. The pieces in jester red drive home the ethos of holiday personality. A pleated Italian gabardine jacket is one half of the season's entree into power suiting. The premier sweater of the decade has blouson sleeves and an over-the-top cable design, fabulous over ivory gabardine pants or leather-trimmed riding leggings. And wait, there's more…