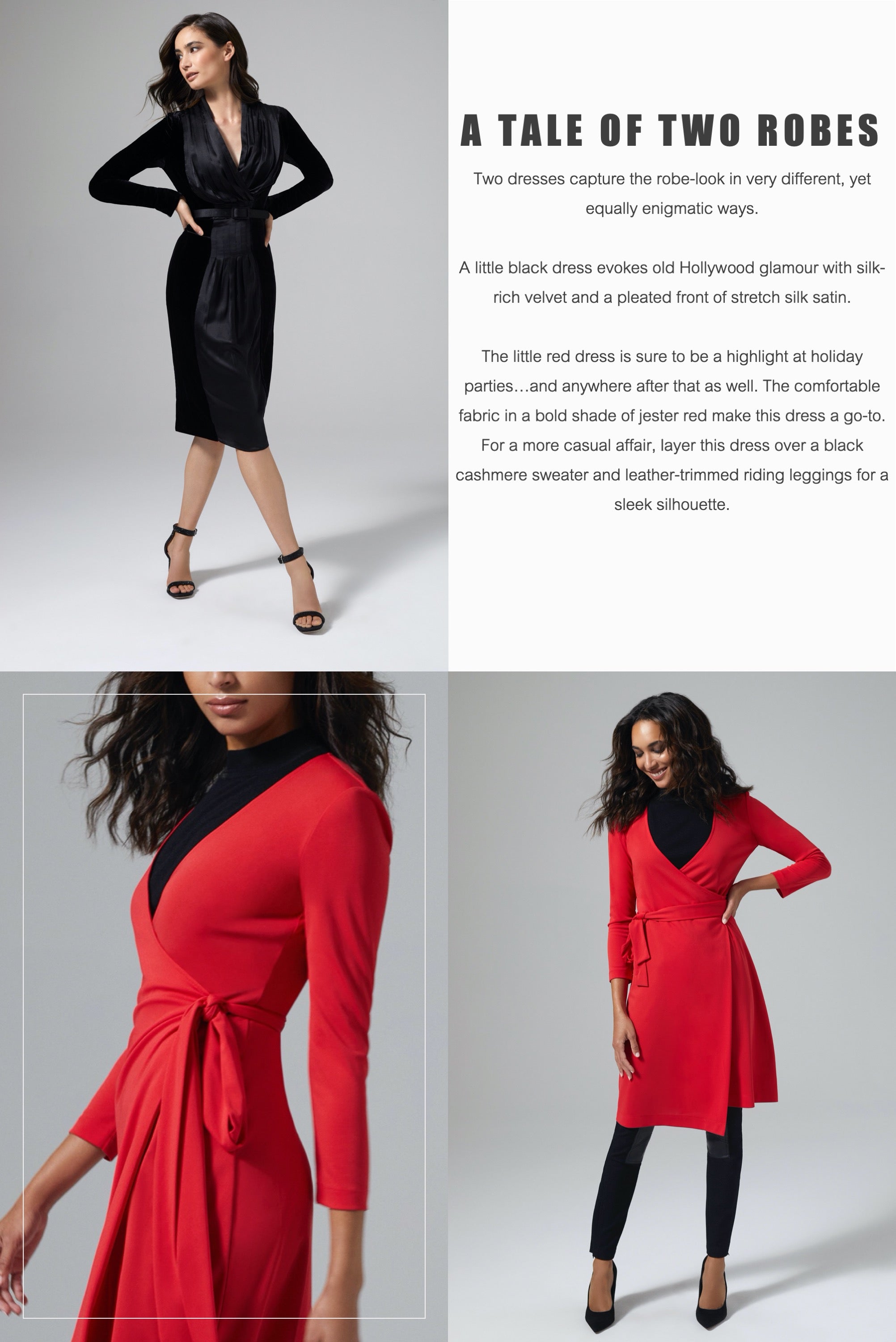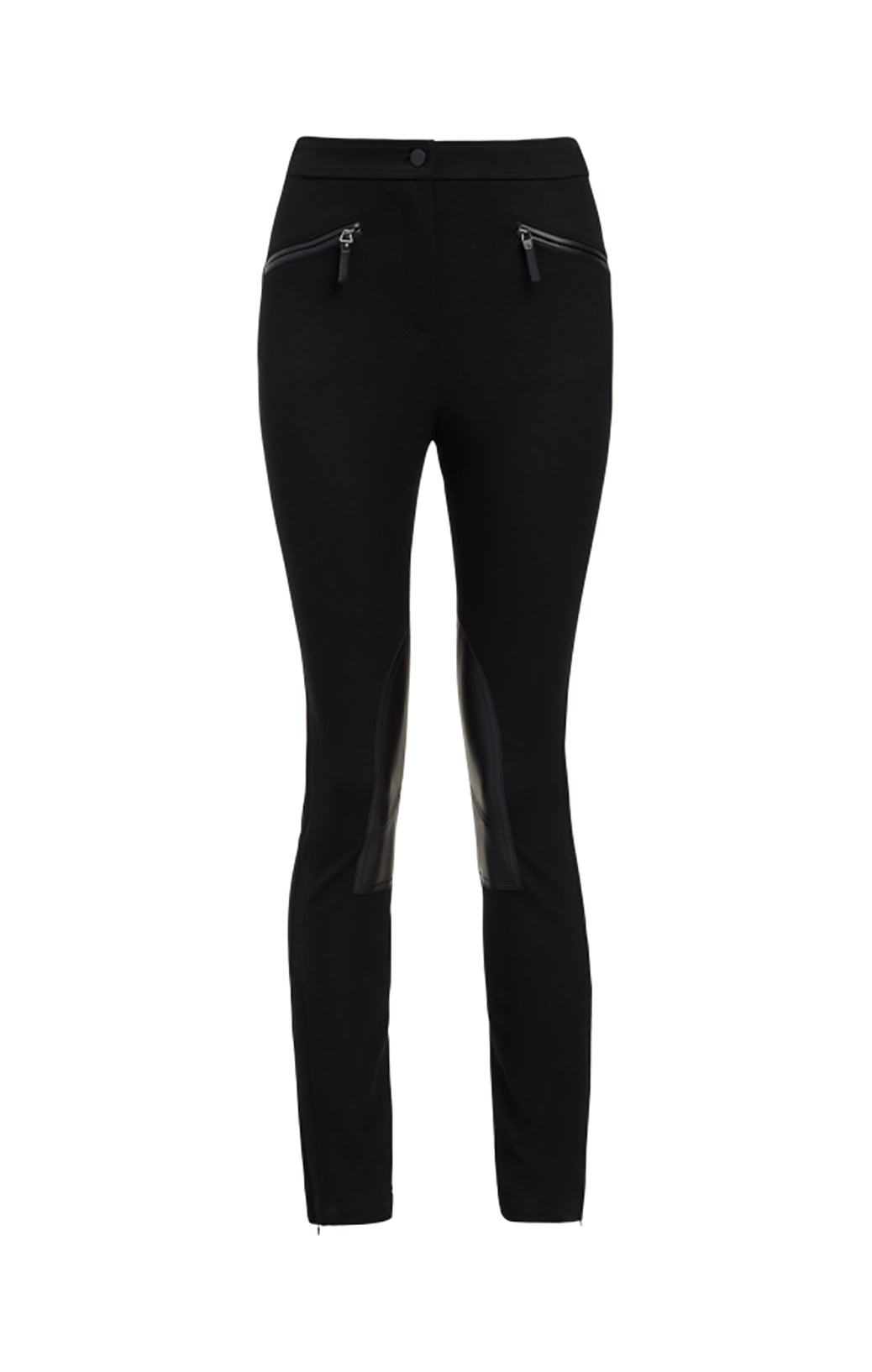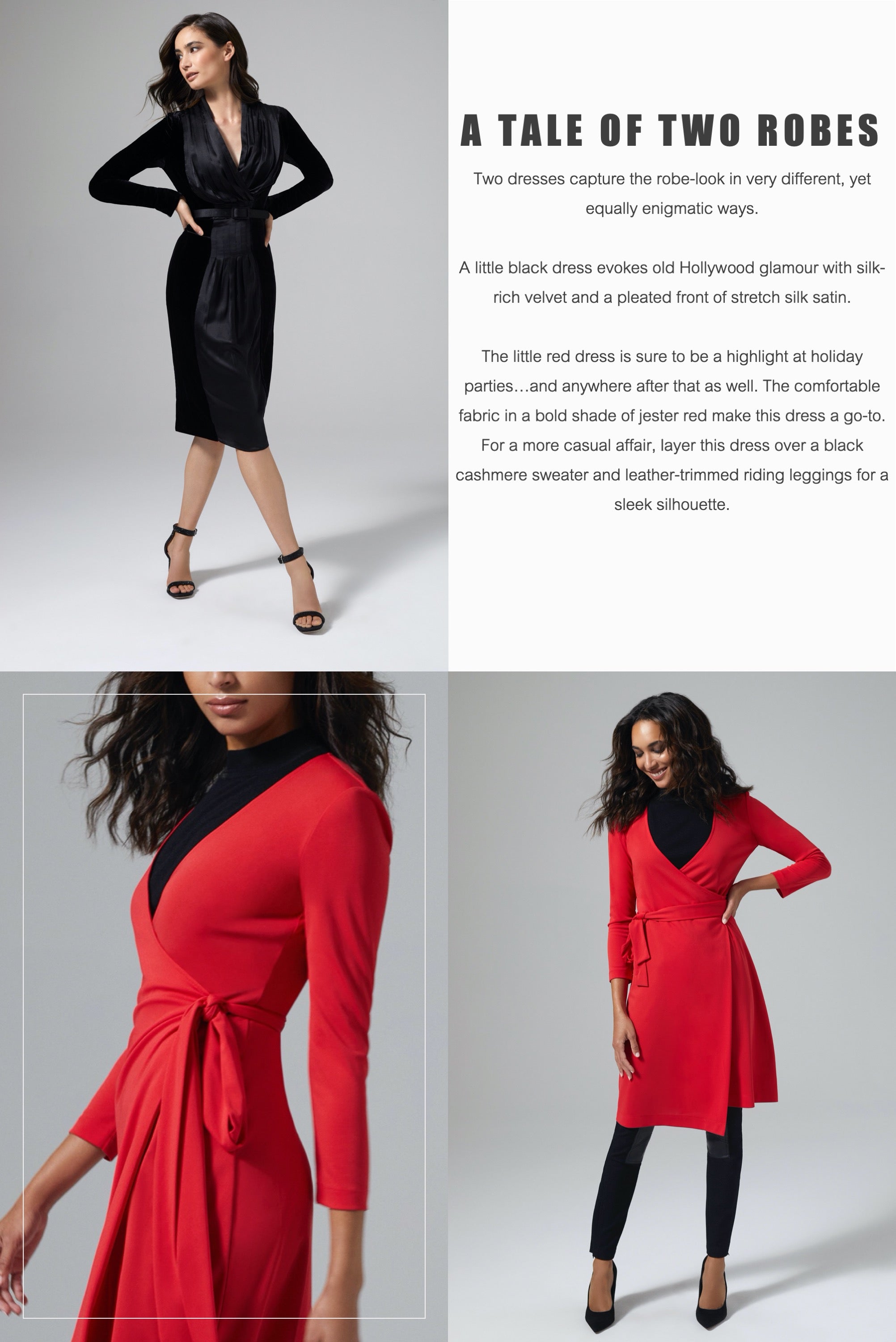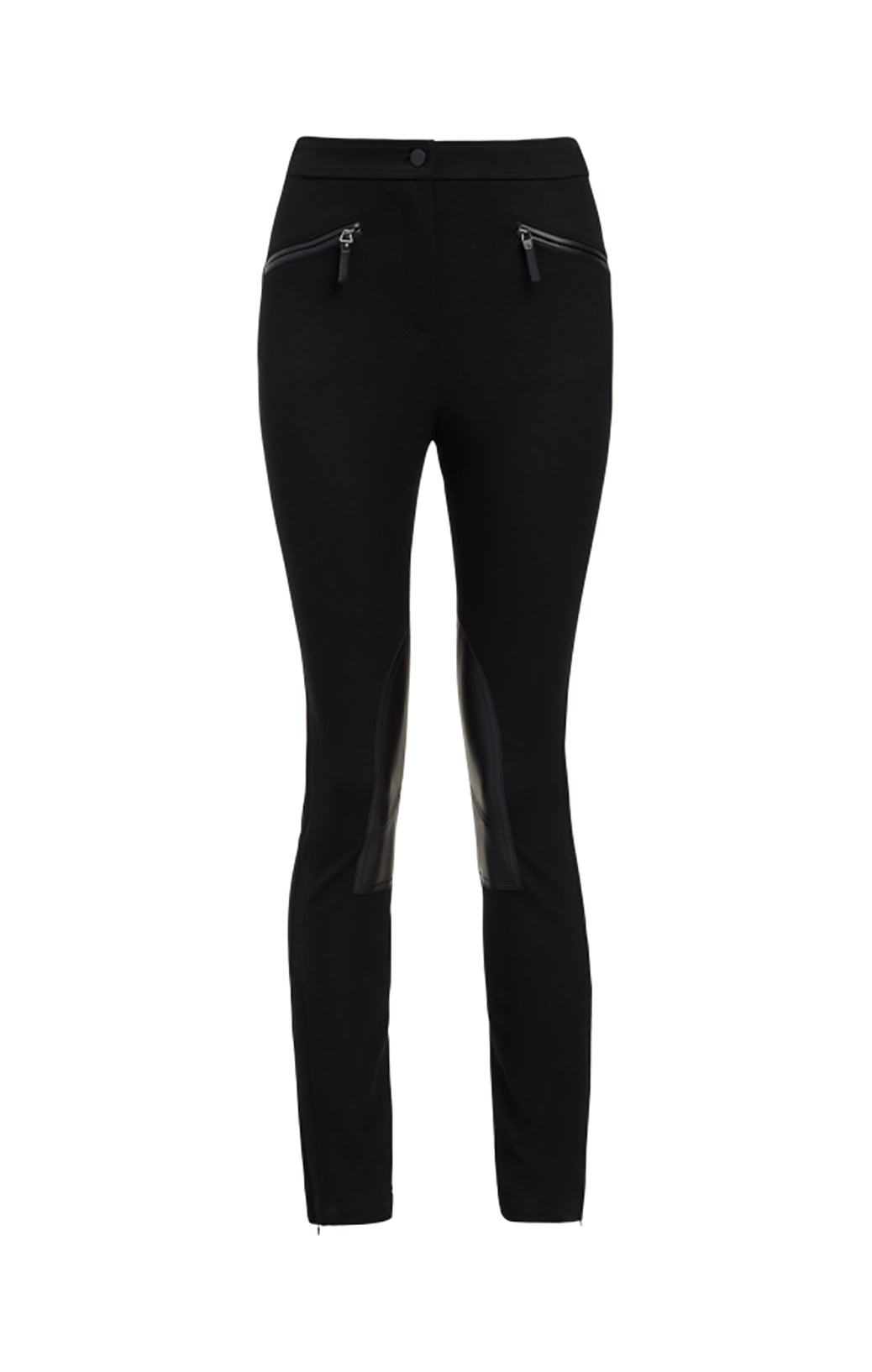 STYLES IN THIS LOOK
A TALE OF TWO ROBES
Two dresses capture the robe-look in very different, yet equally enigmatic ways.
A little black dress evokes old Hollywood glamour with silk-rich velvet and a pleated front of stretch silk satin.
The little red dress is sure to be a highlight at holiday parties…and anywhere after that as well. The comfortable fabric in a bold shade of jester red make this dress a go-to. For a more casual affair, layer this dress over a black cashmere sweater and leather-trimmed riding leggings for a sleek silhouette.