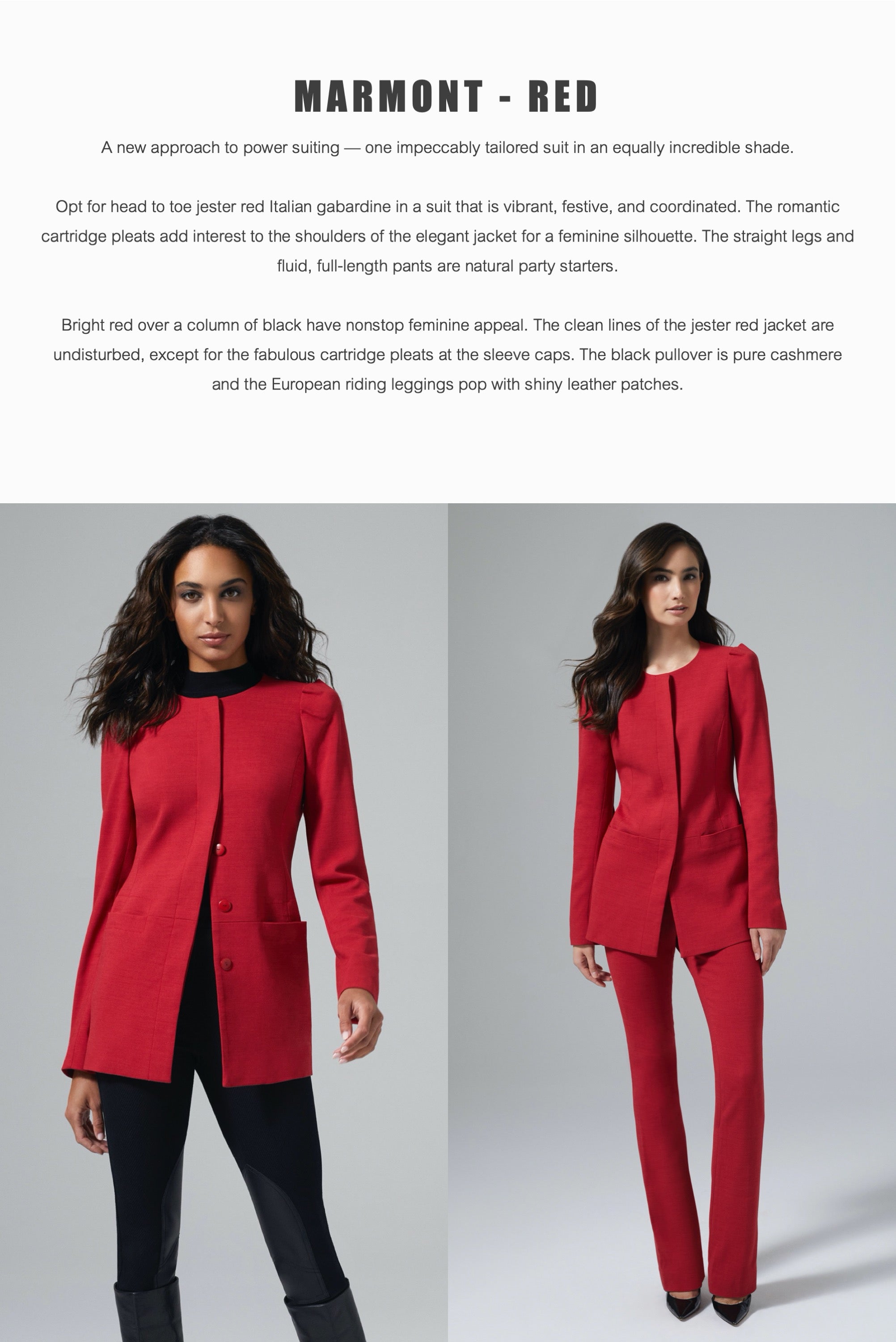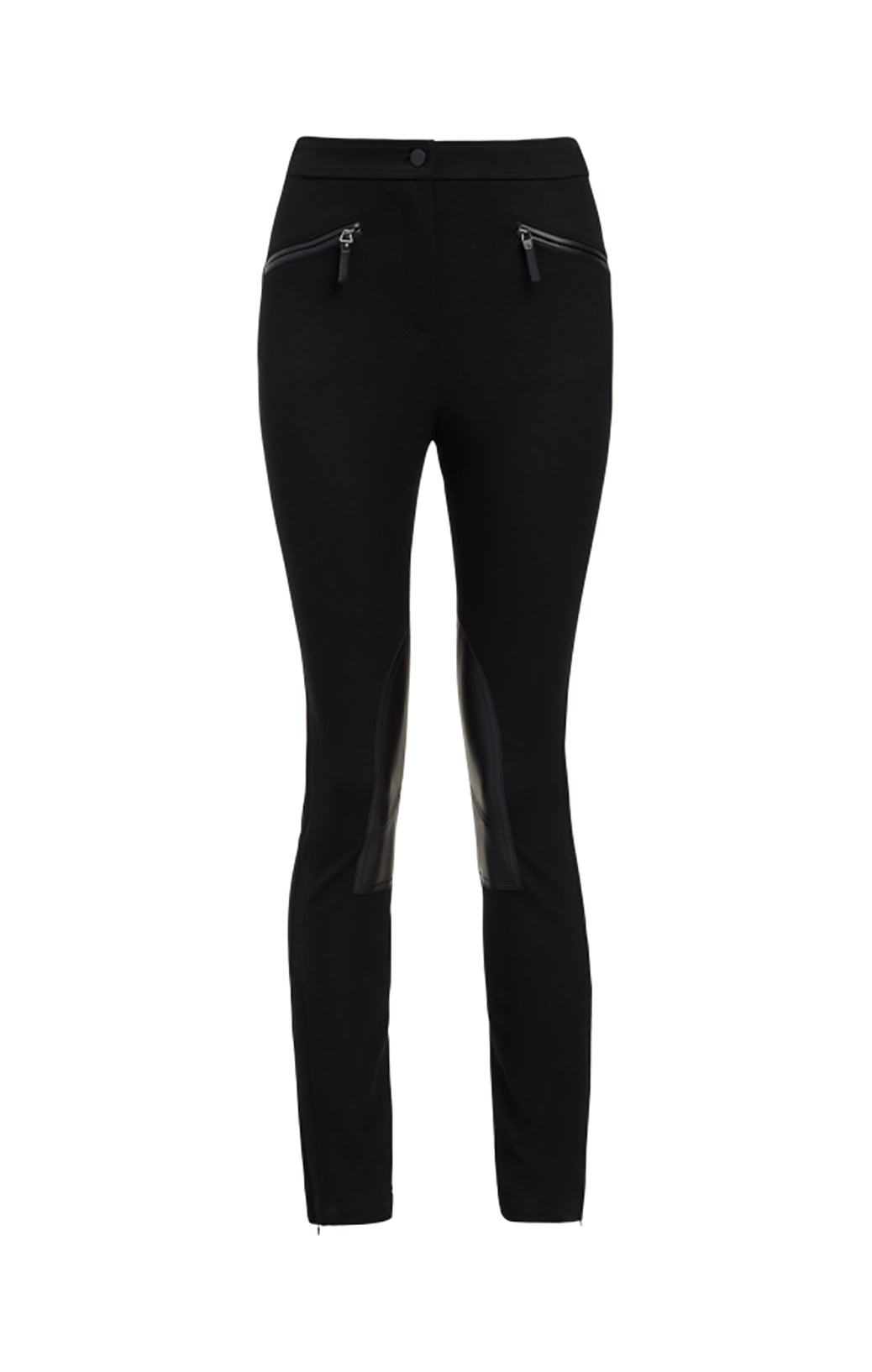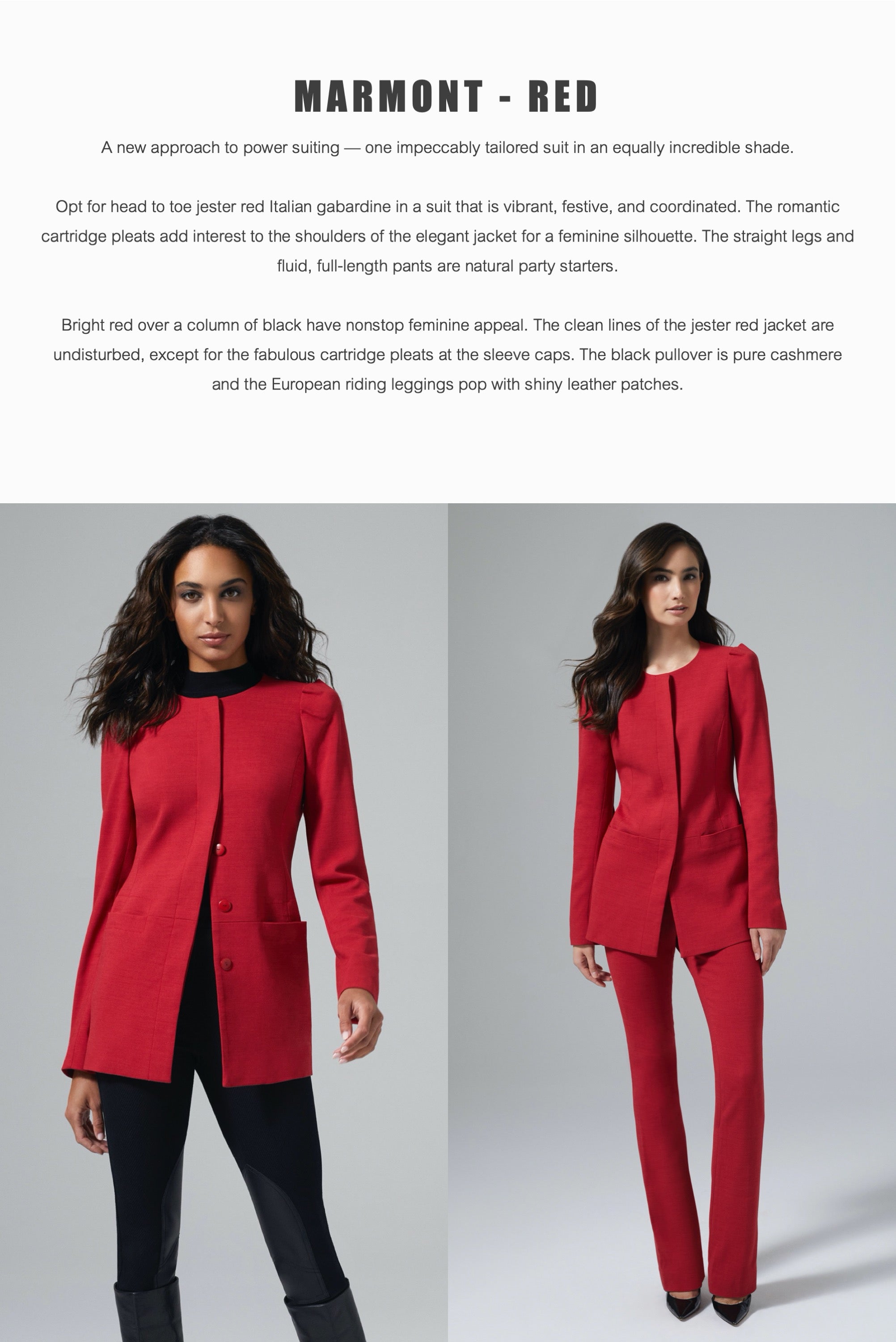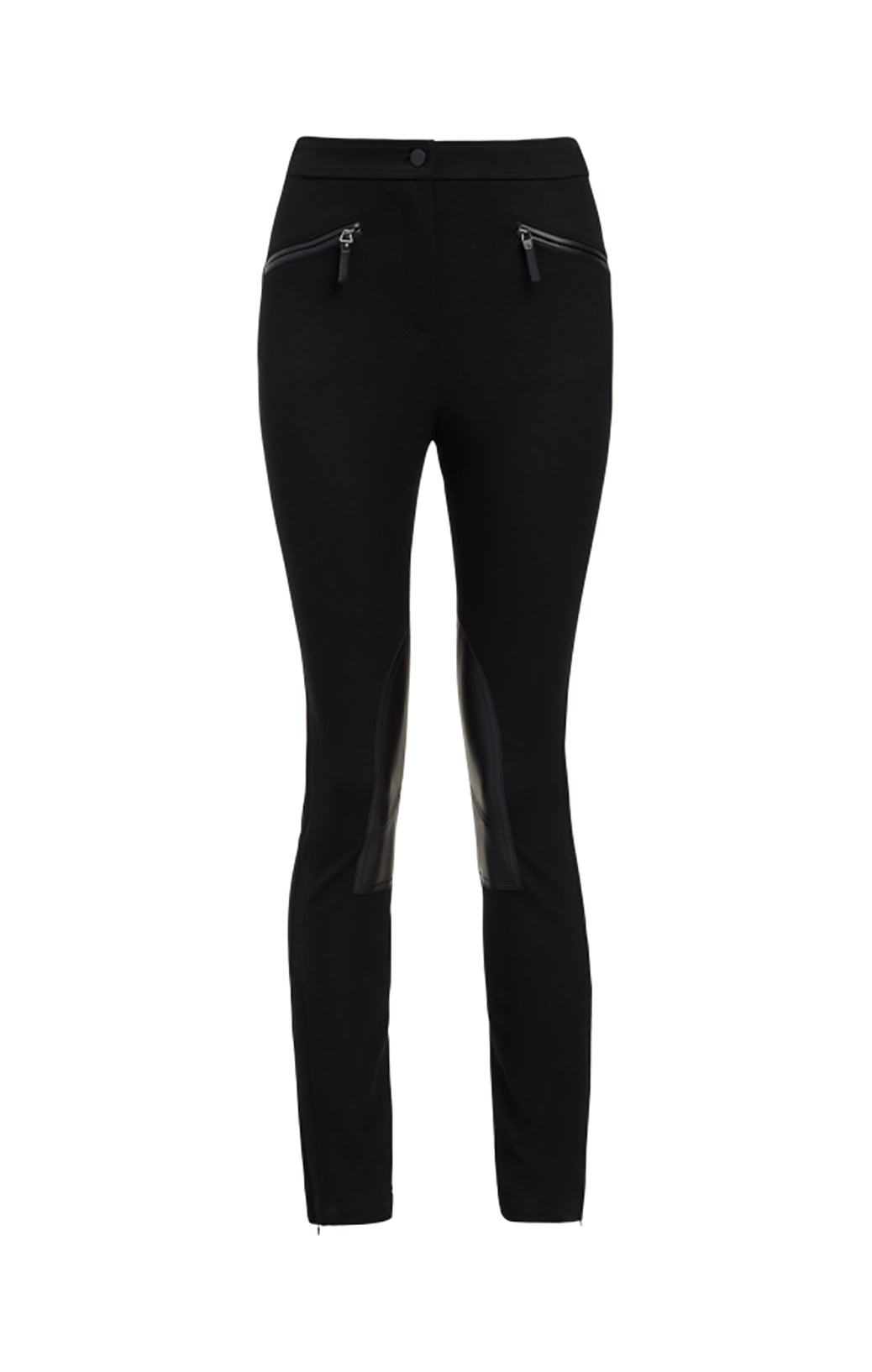 STYLES IN THIS LOOK
MARMONT - RED
A new approach to power suiting — one impeccably tailored suit in an equally incredible shade.
Opt for head to toe jester red Italian gabardine in a suit that is vibrant, festive, and coordinated. The romantic cartridge pleats add interest to the shoulders of the elegant jacket for a feminine silhouette. The straight legs and fluid, full-length pants are natural party starters.
Bright red over a column of black have nonstop feminine appeal. The clean lines of the jester red jacket are undisturbed, except for the fabulous cartridge pleats at the sleeve caps. The black pullover is pure cashmere and the European riding leggings pop with shiny leather patches.