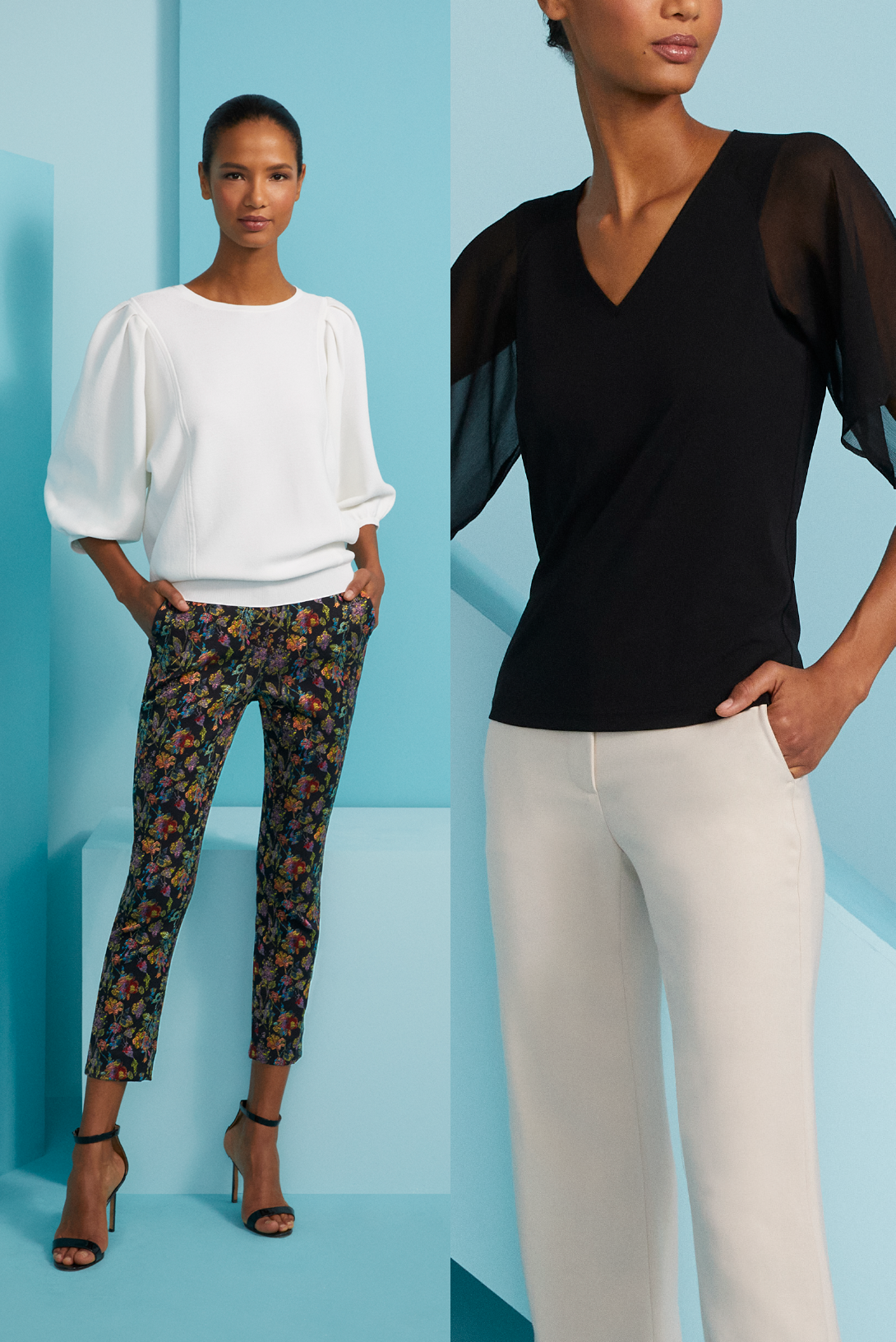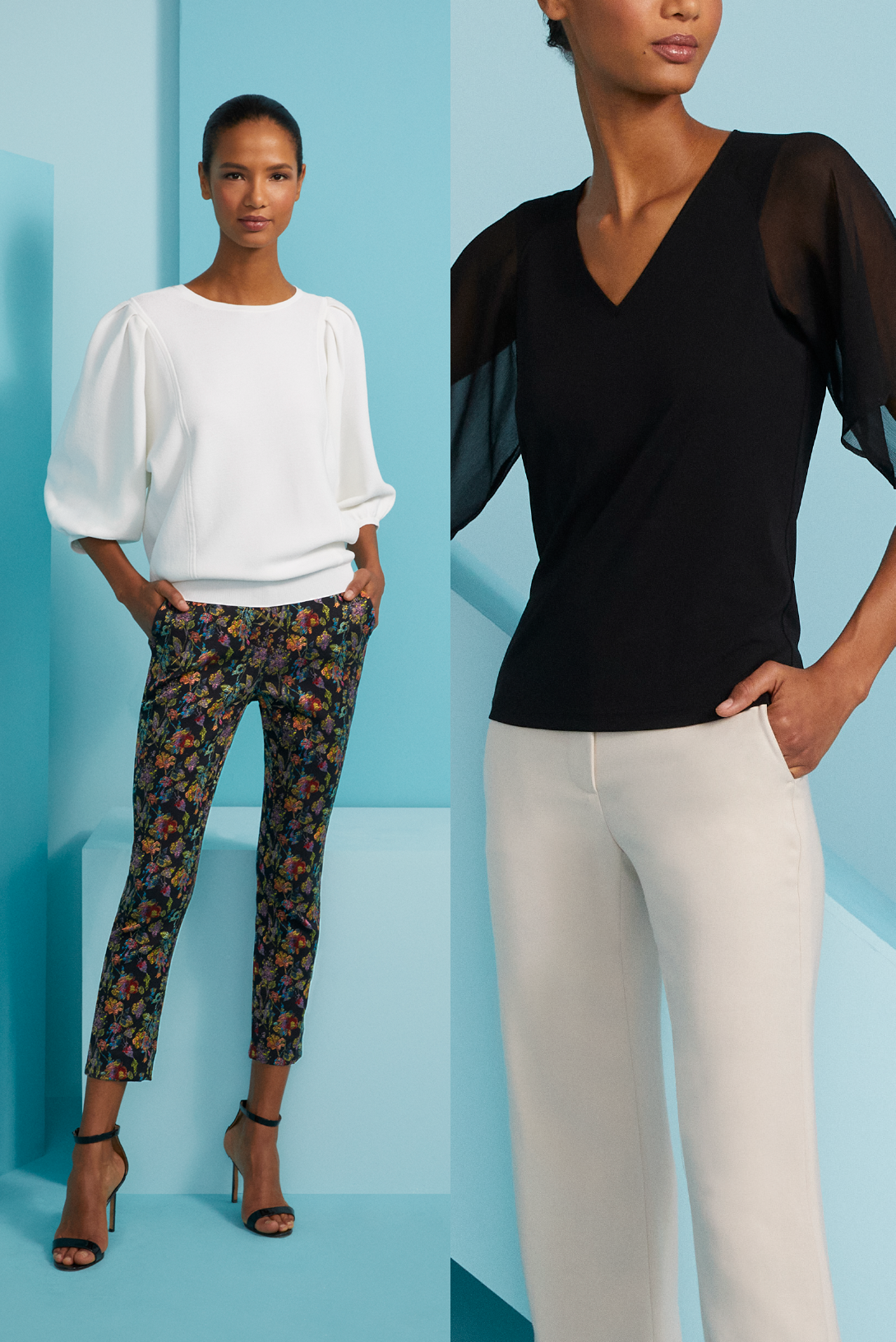 STYLES IN THIS LOOK
Angie & Eve
Voluminous sleeves are the movement of the season.
For the ultimate effortlessly chic look, team the crisp, clean white top with these incredibly rich, nine-color Italian brocade, cropped slim fit pants.
Black with beige never disappoints, especially when the tasty beige in question was inspired by biscotti. These wide-leg pants are crafted in stretch twill from Italy. The black jersey top echoes the volume of the pants with its flutter chiffon sleeves.