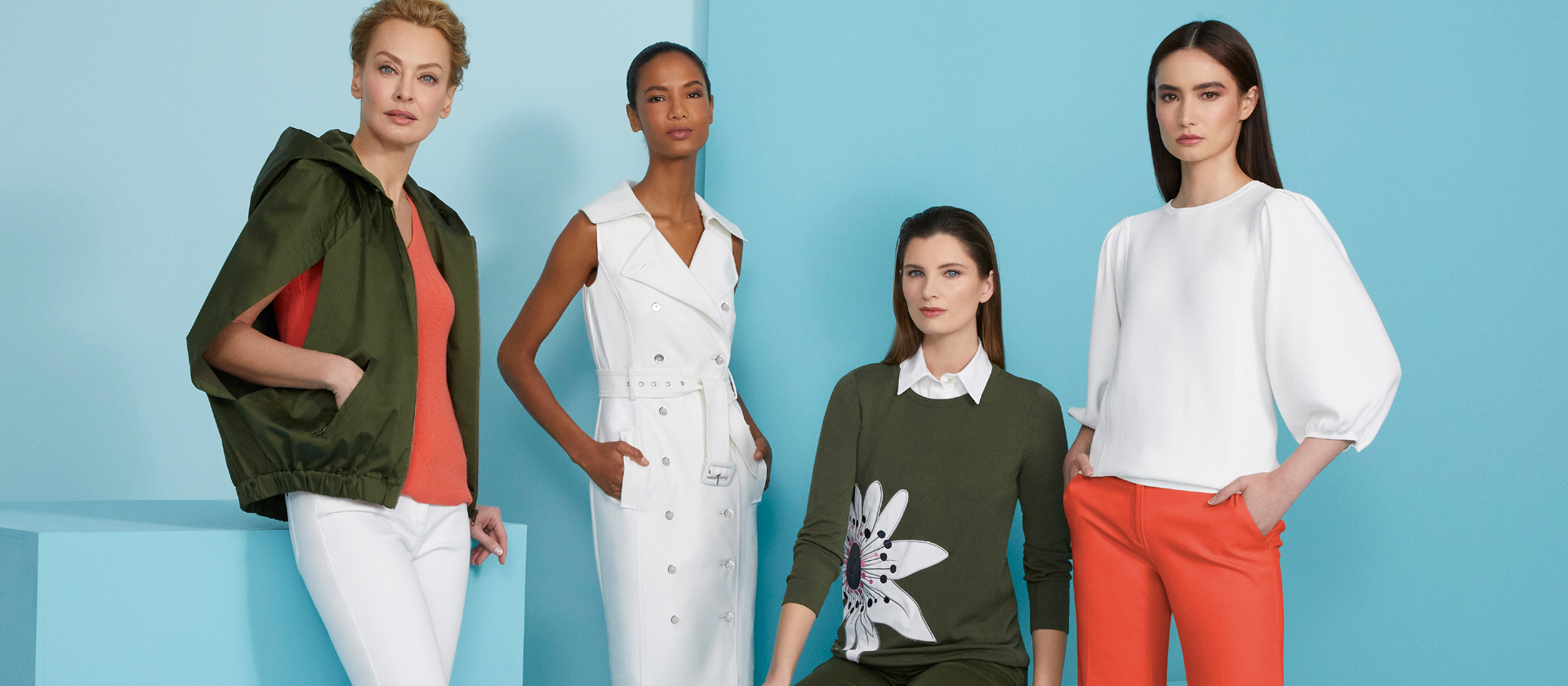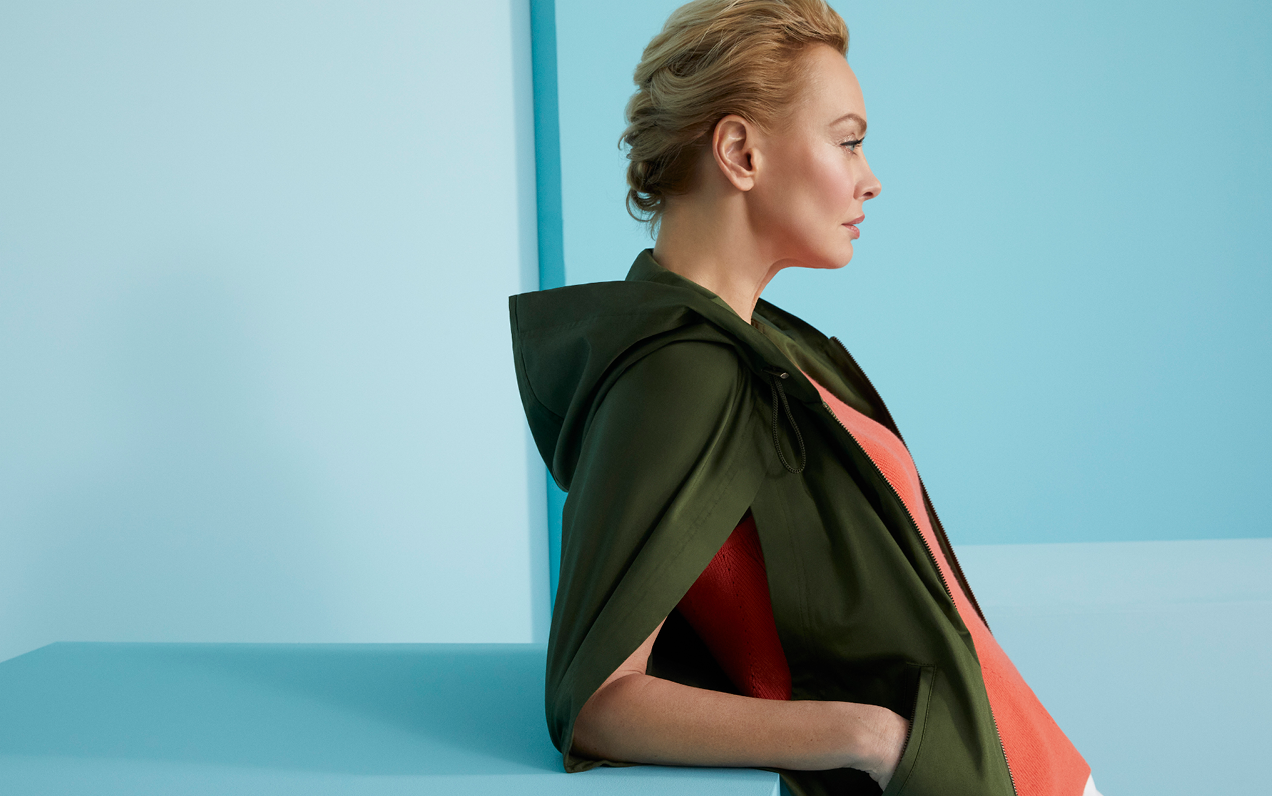 Style Status
Summer wardrobe heroes sport the bold hues, dramatic details, and sleek silhouettes. Indulge in the volume of a capelet or blouson sleeves. Discover a dynamic fitted white sheath that, when unbuttoned, becomes a carefree summer trench with laid-back asymmetry. Dill green and mamey orange make a dramatic contrast to crisp white or opt for head-to-toe neutrals with white and biscotti.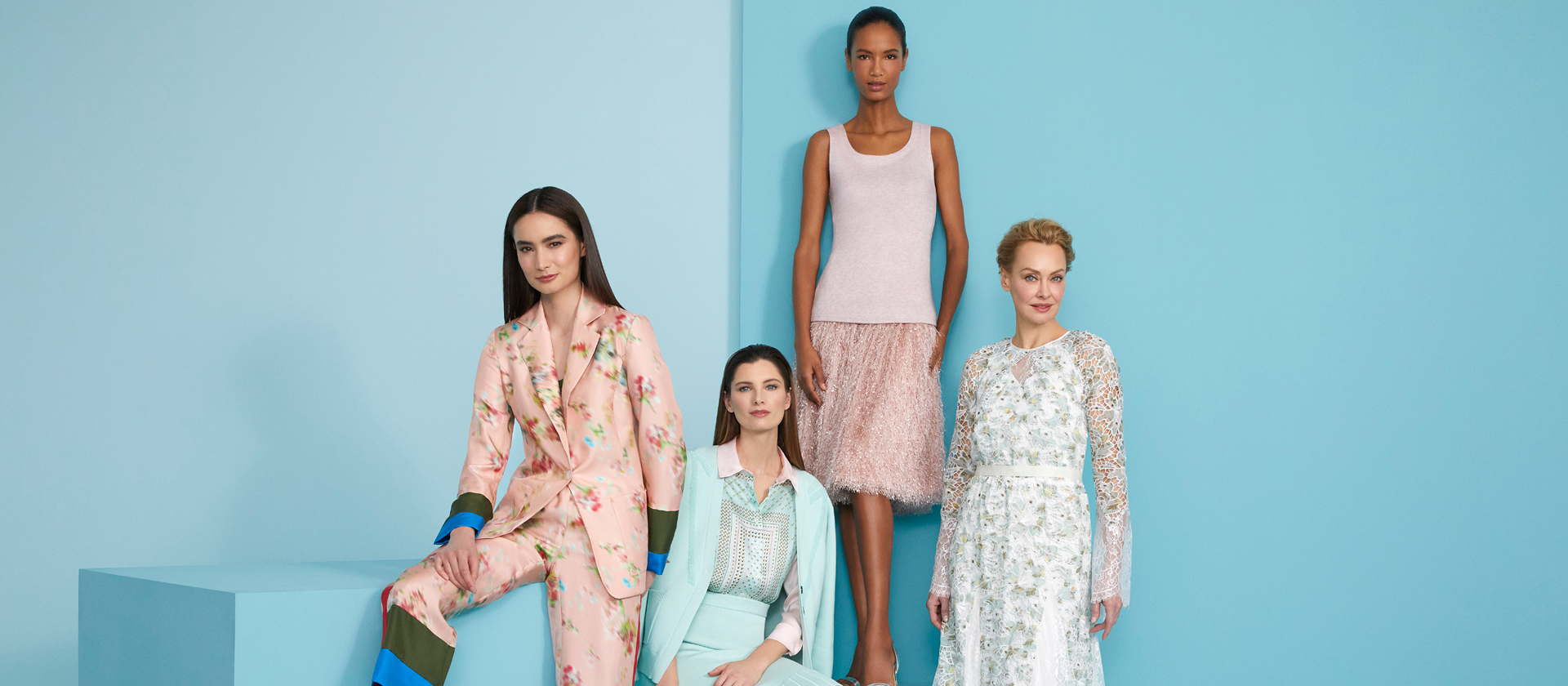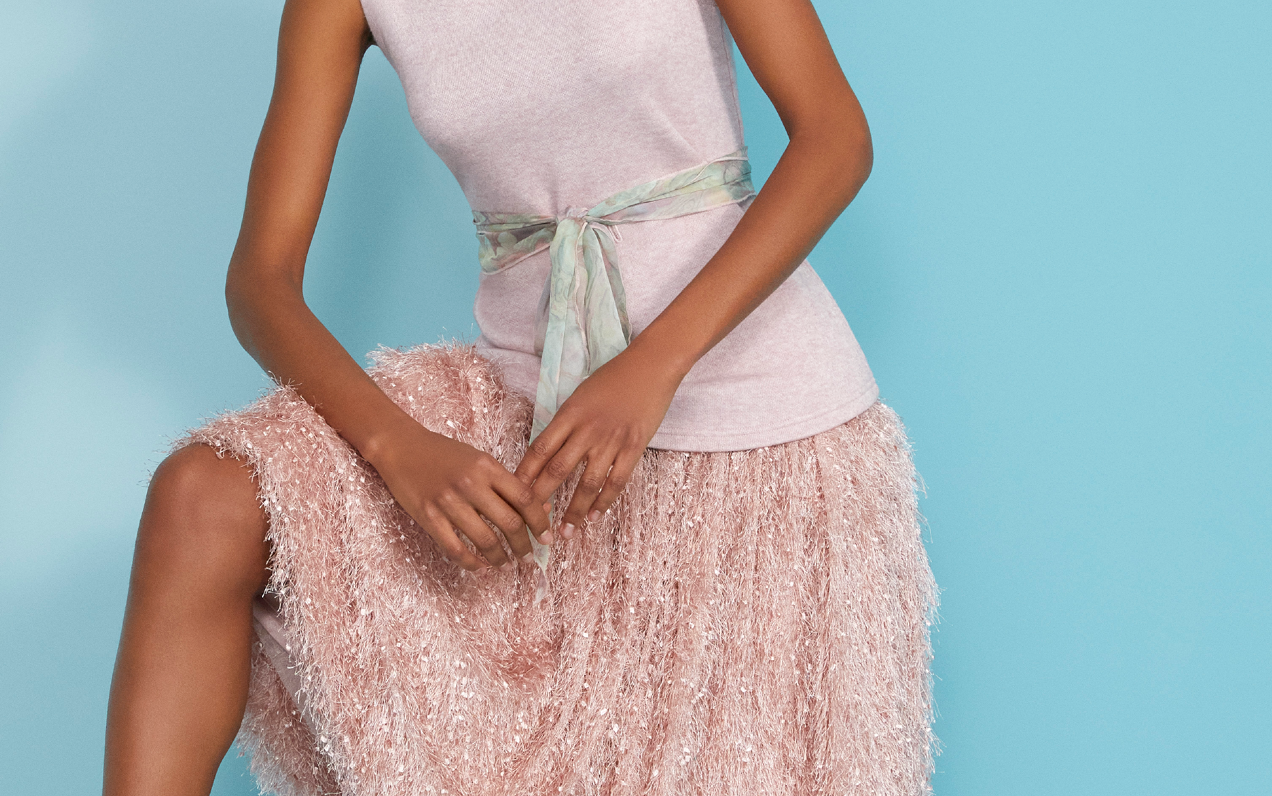 June Glow
Summer's boldest shades are offset by enchanting pastels in mint and frosé pink. Dressing for summer has never been this easy or photogenic. Luxe details enliven classic silhouettes. A relaxed Italian silk suit delivers elegance and ease. Shades of earthy dill green, striking moraine blue and cardinal red offer contrasting touches. Knit pieces deliver incredible comfort that make them destined to become summer mainstays. Whilst statement fringe and Chantilly lace keep things light.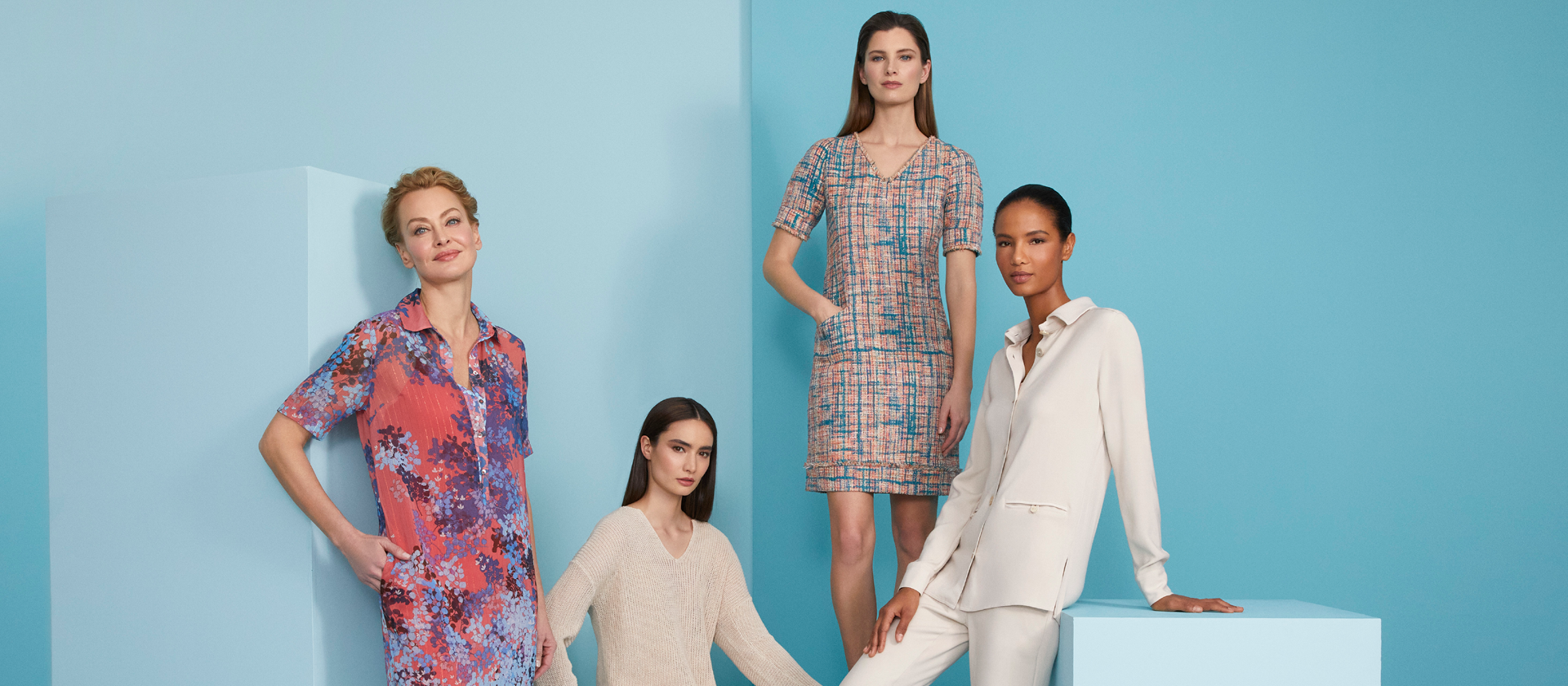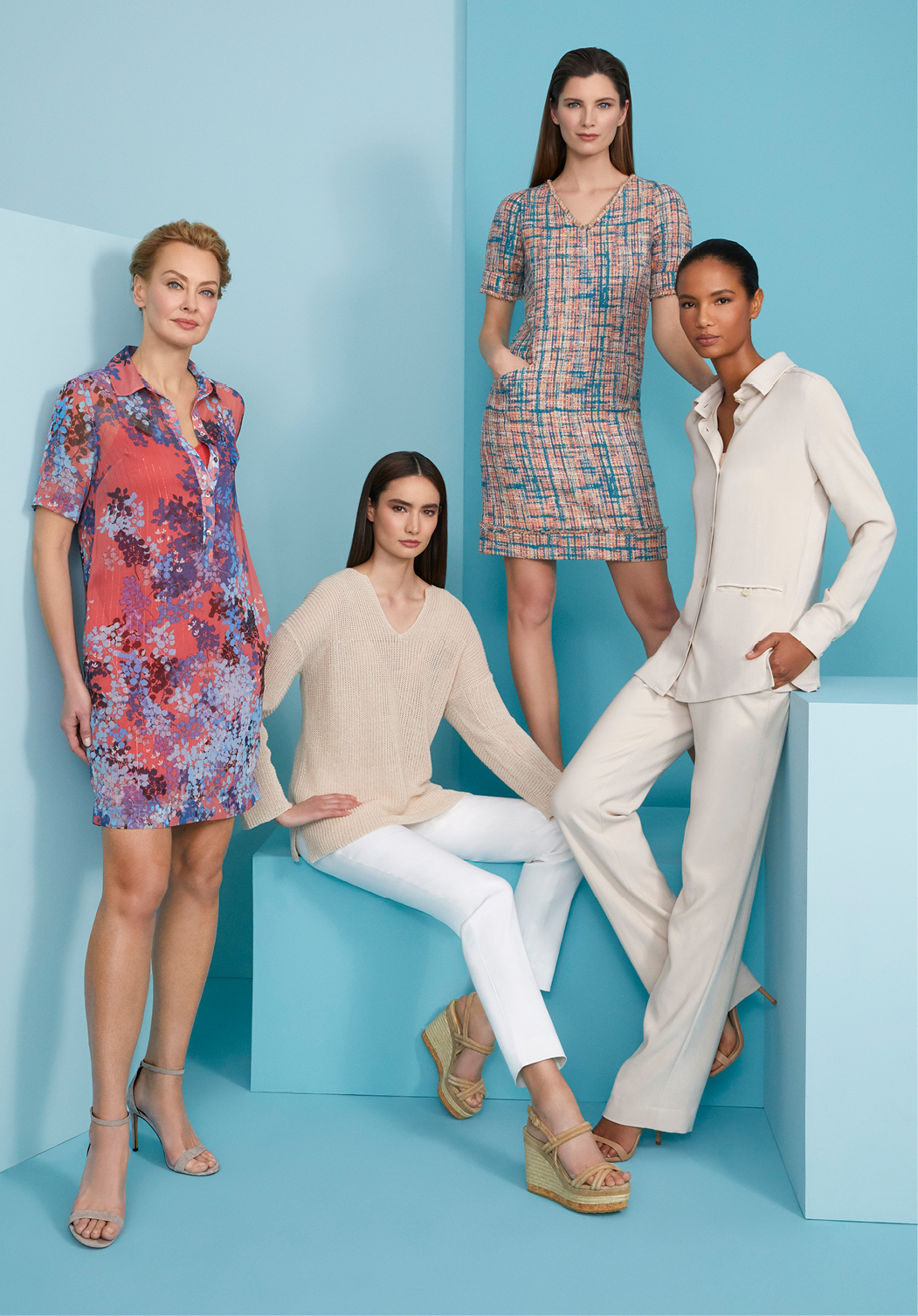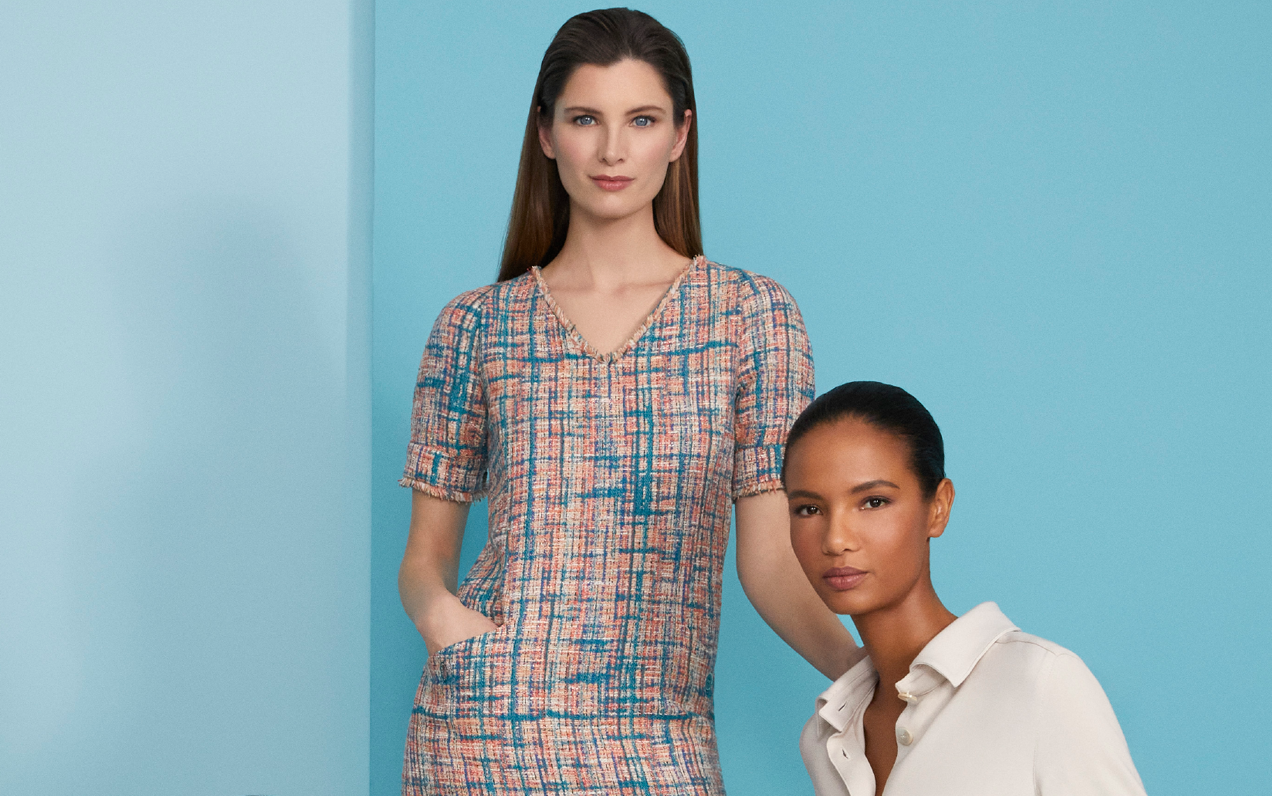 Work The Room
All these options are welcome in the workplace and set you apart after hours. A complex placed plaid, woven in Italy, delivers comfort and polish. The short hydrangea print polo dress in Italian crépon can be cheerful daywear worn with white pants and a scene stealer at night with the right heels (as it sparkles with metallic thread). Summer tweed is happening in a color-rich Italian cotton blend. And no beige can beat biscotti for versatility this season.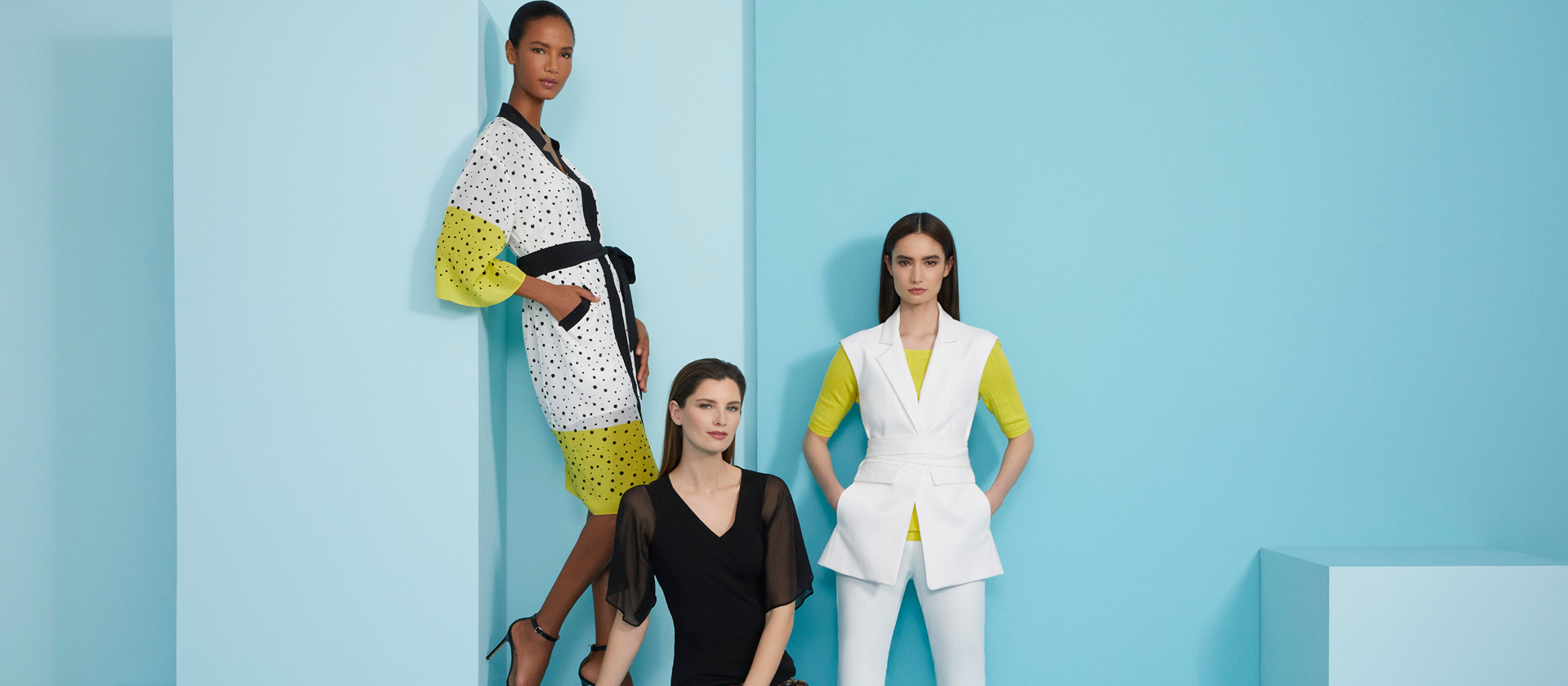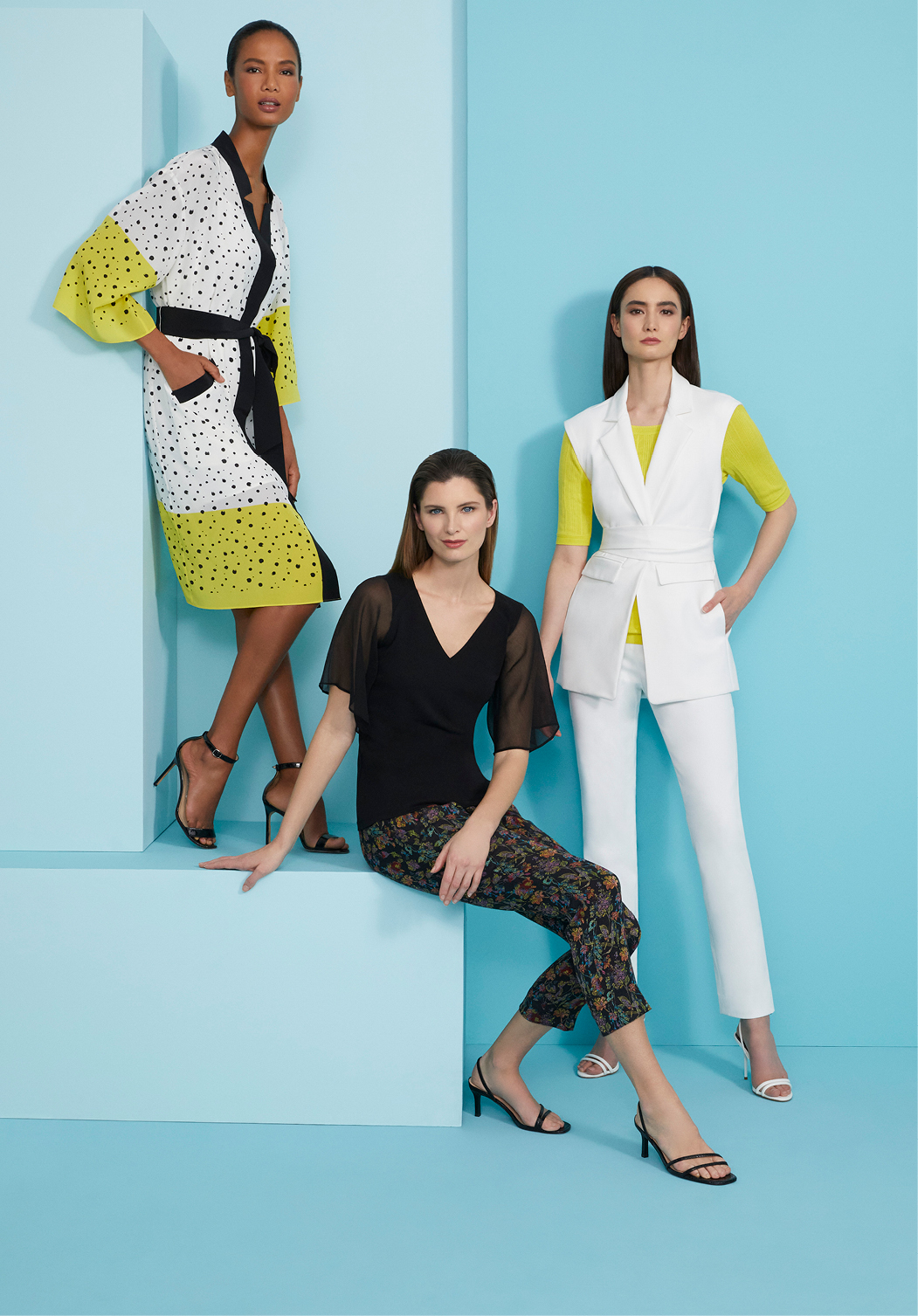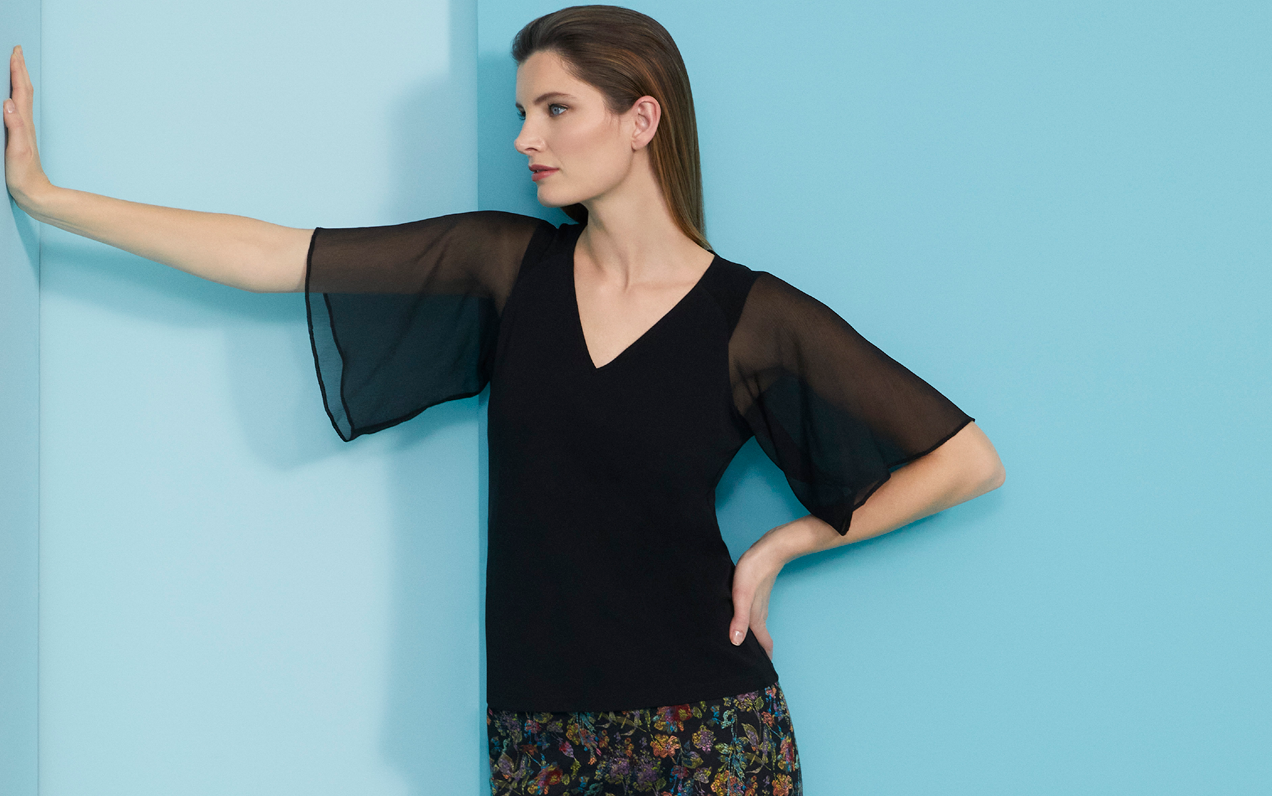 Pencil Us In
Make a date to be best dressed. Approach every summer event with style standouts, from a silk kimono dress to Italian brocade pants. Yolk yellow and moraine blue are saturated hues that denote luxury. The jacket of the season is sleeveless with an optional obi belt. The adjustable fit and deluxe European fabric make it right both for Friday cocktails and Saturday brunch.