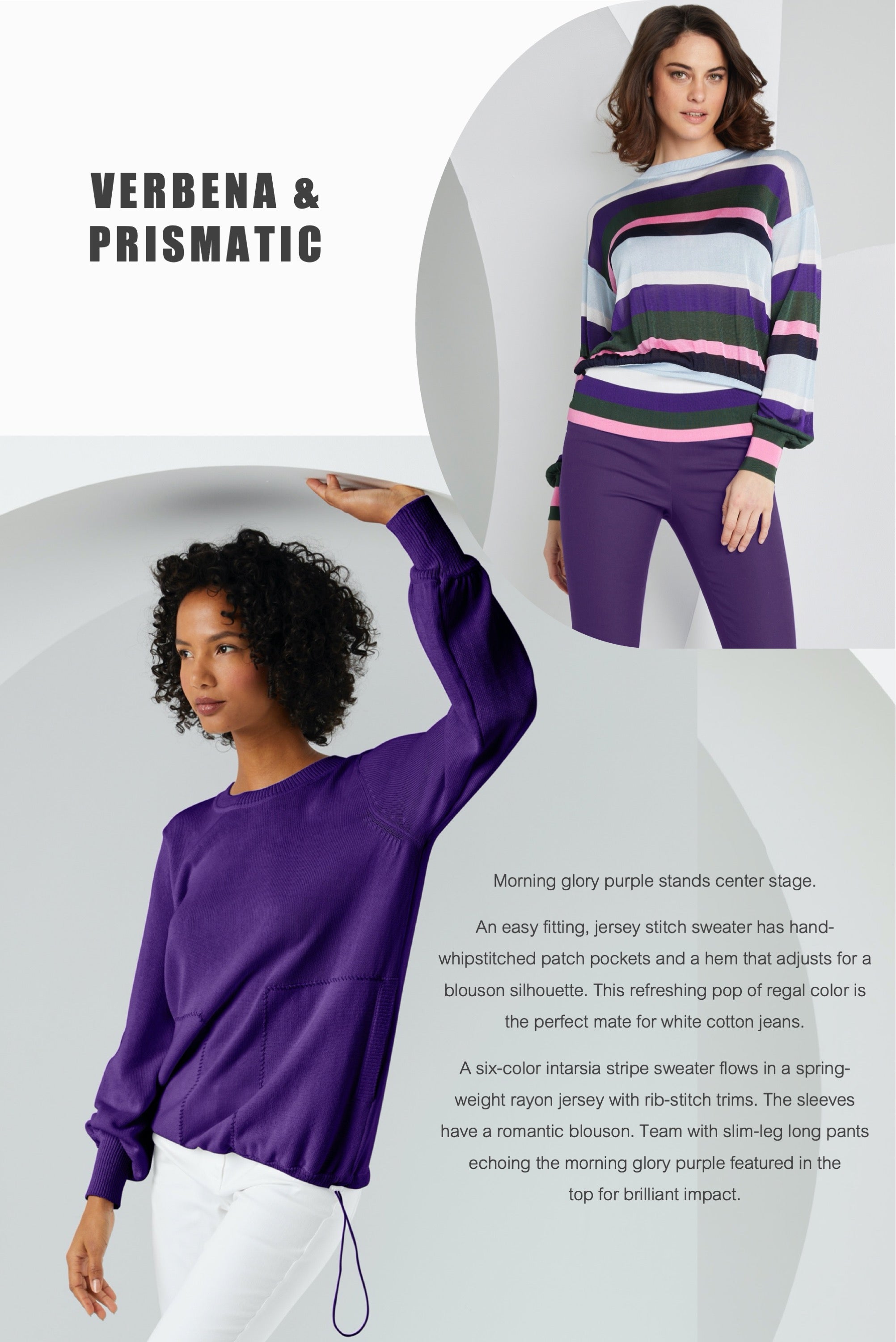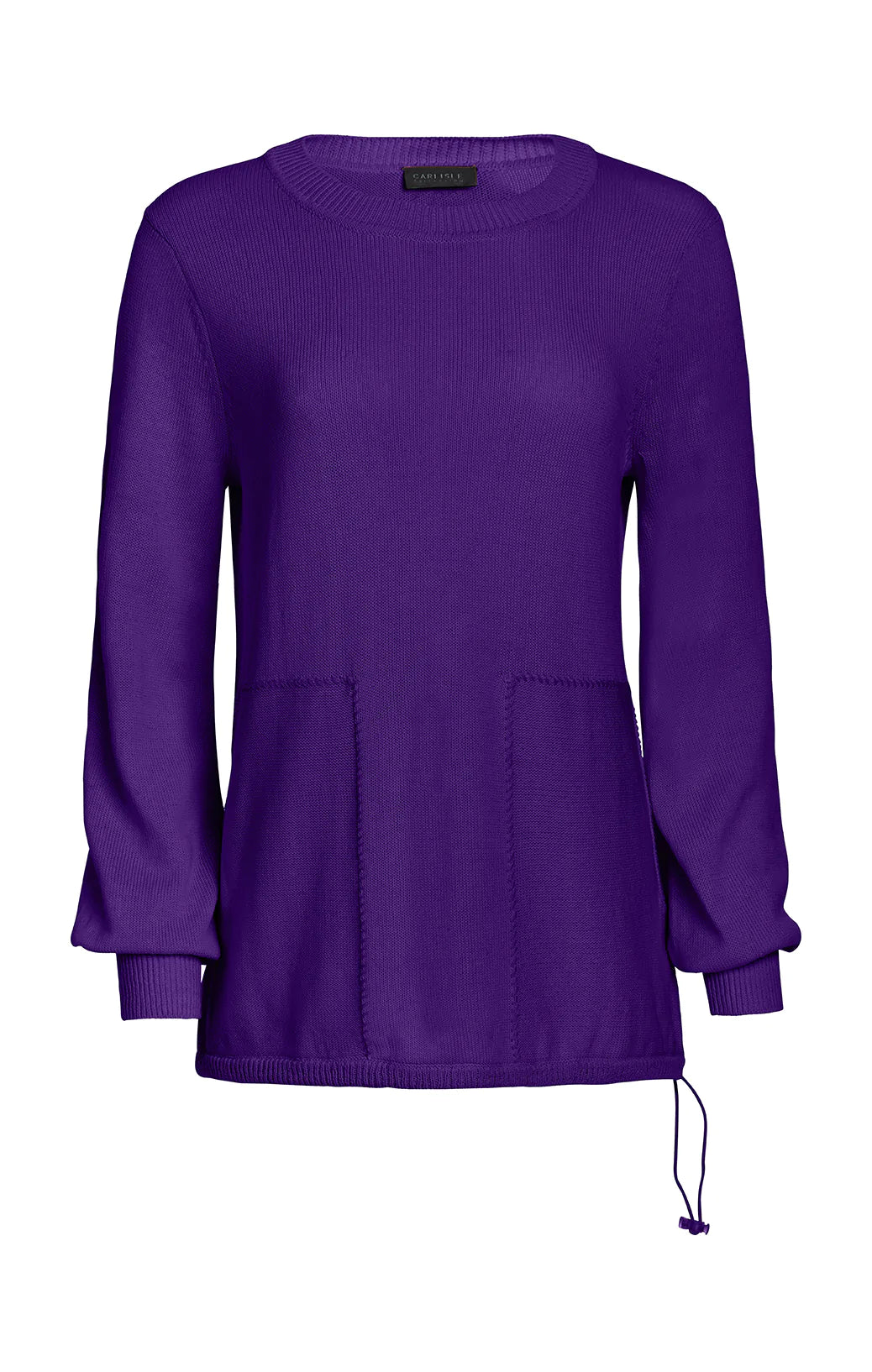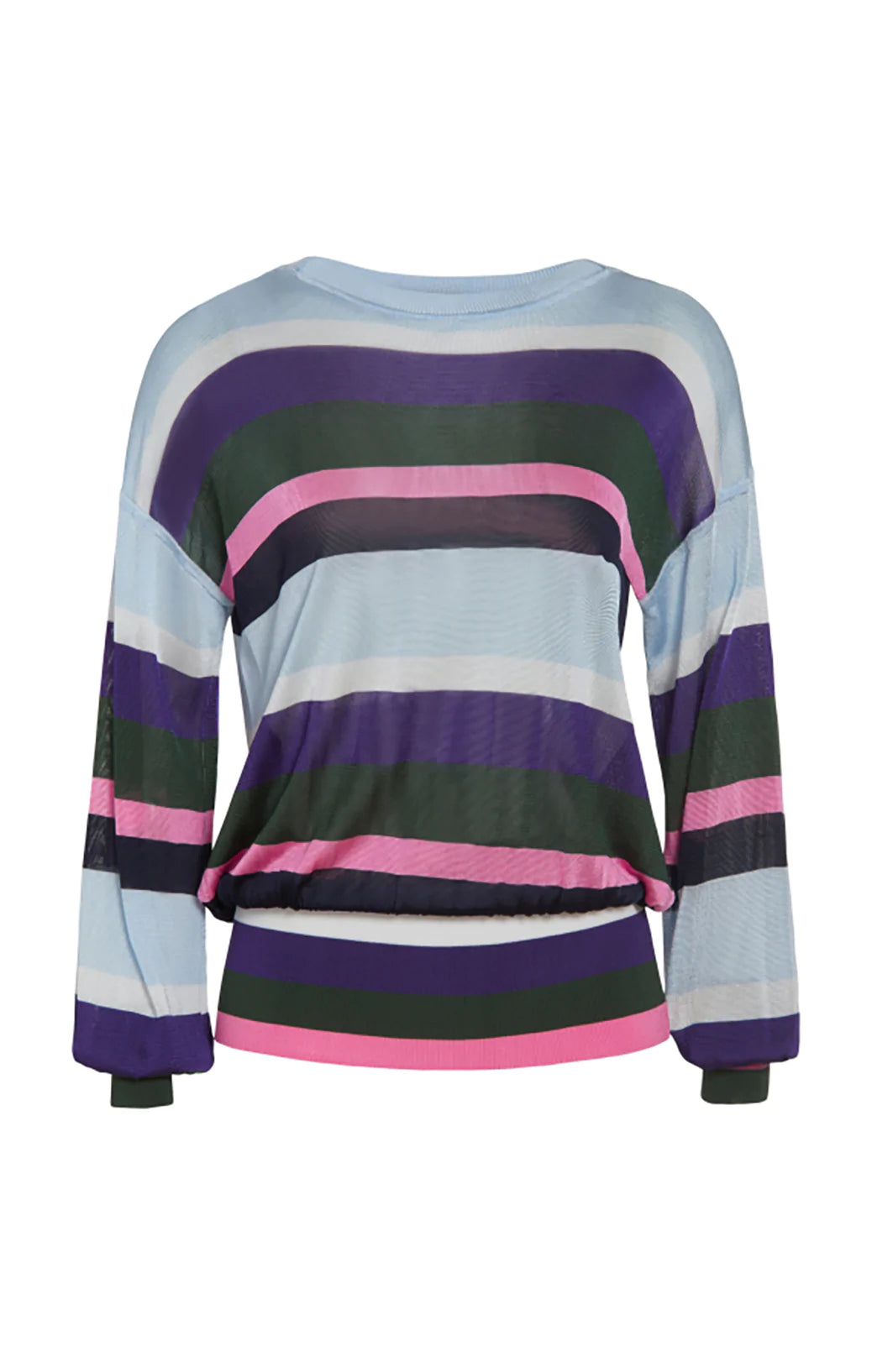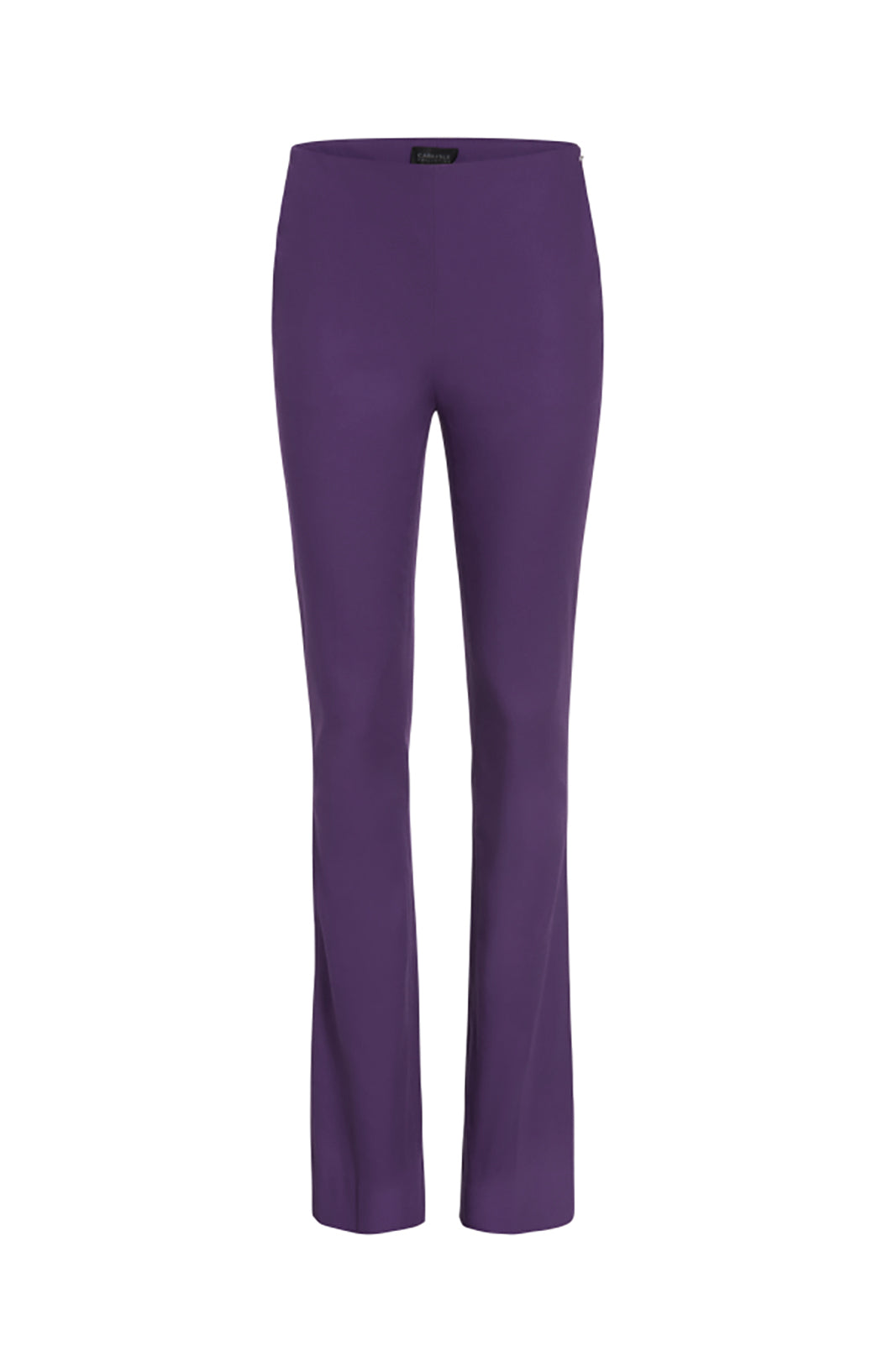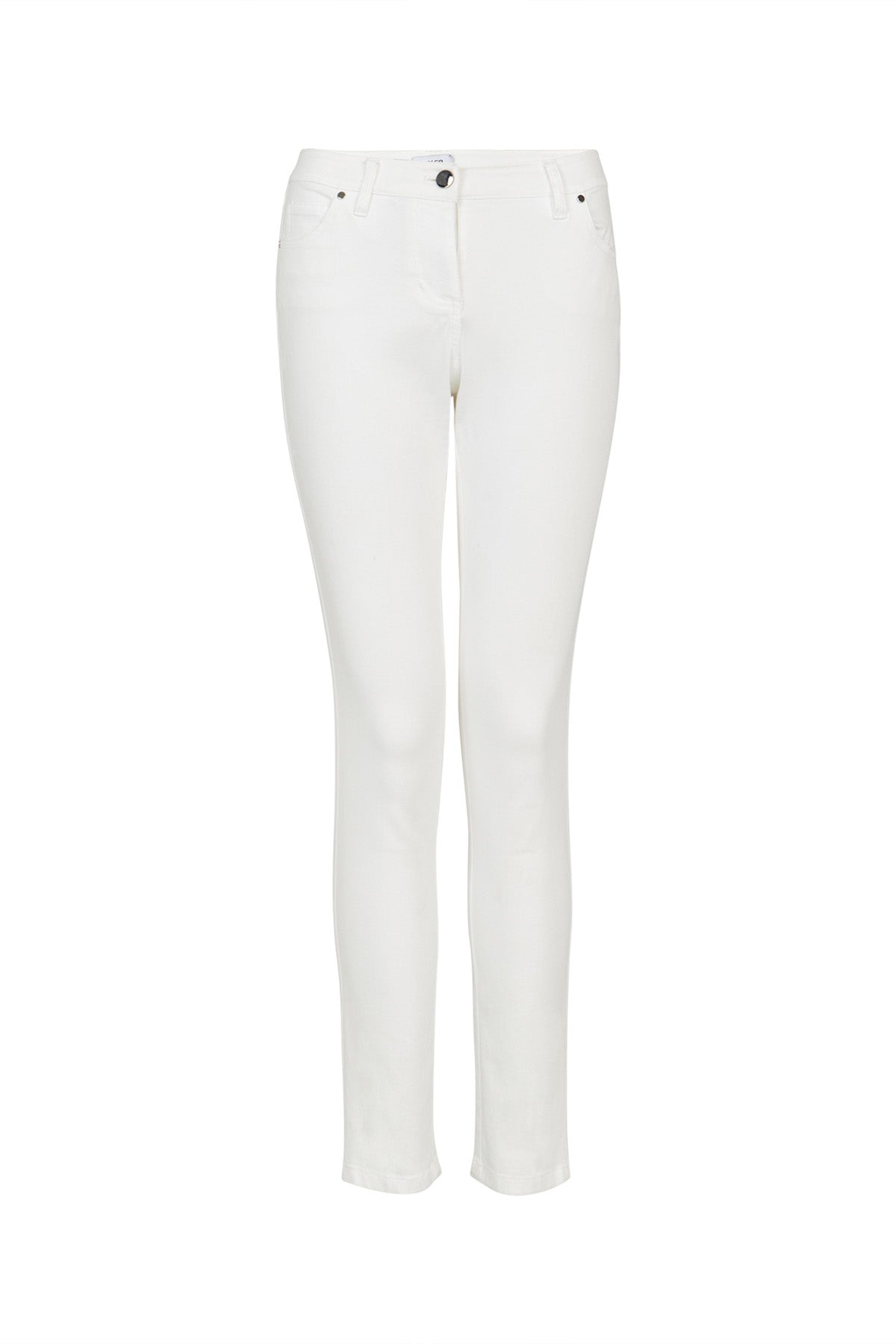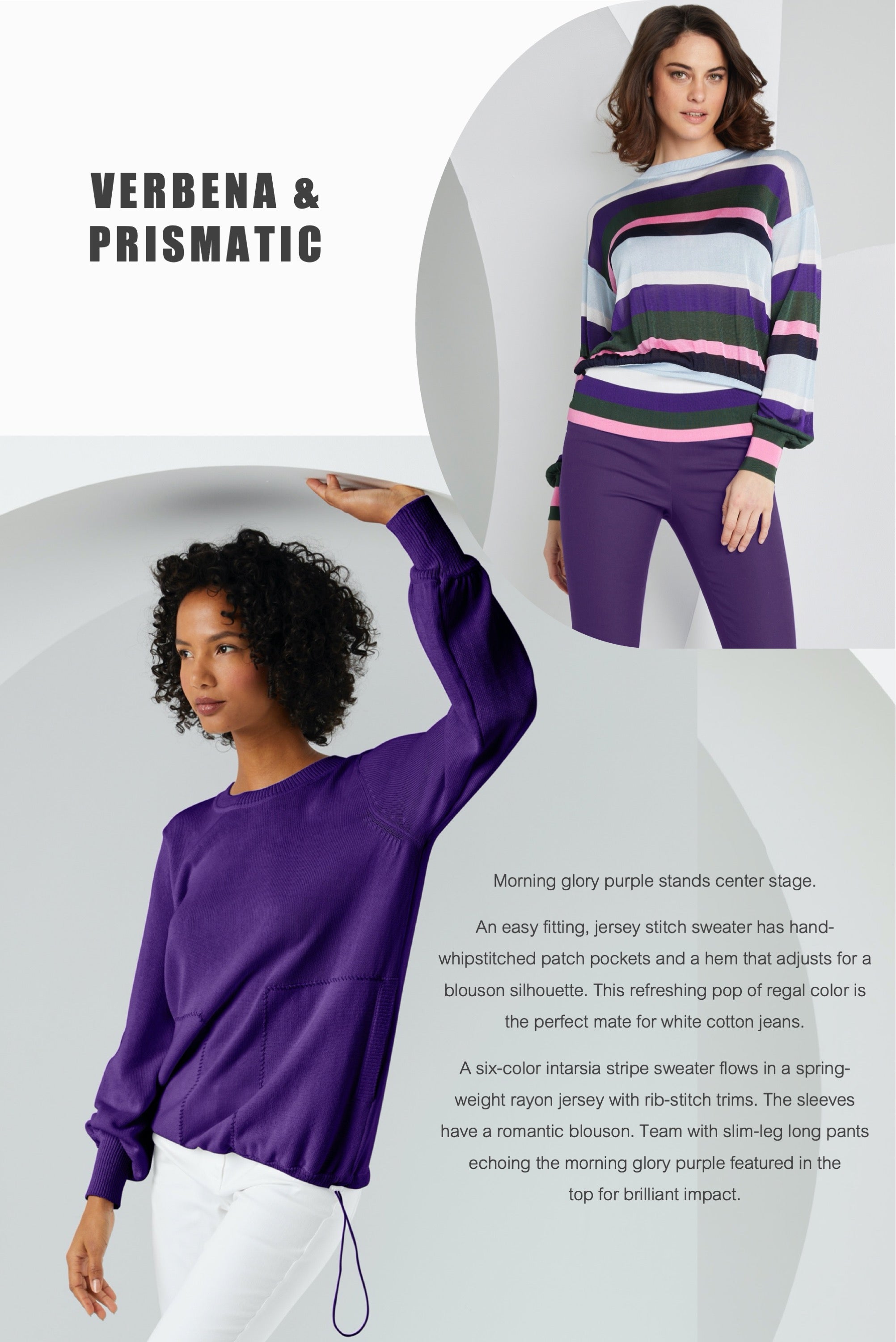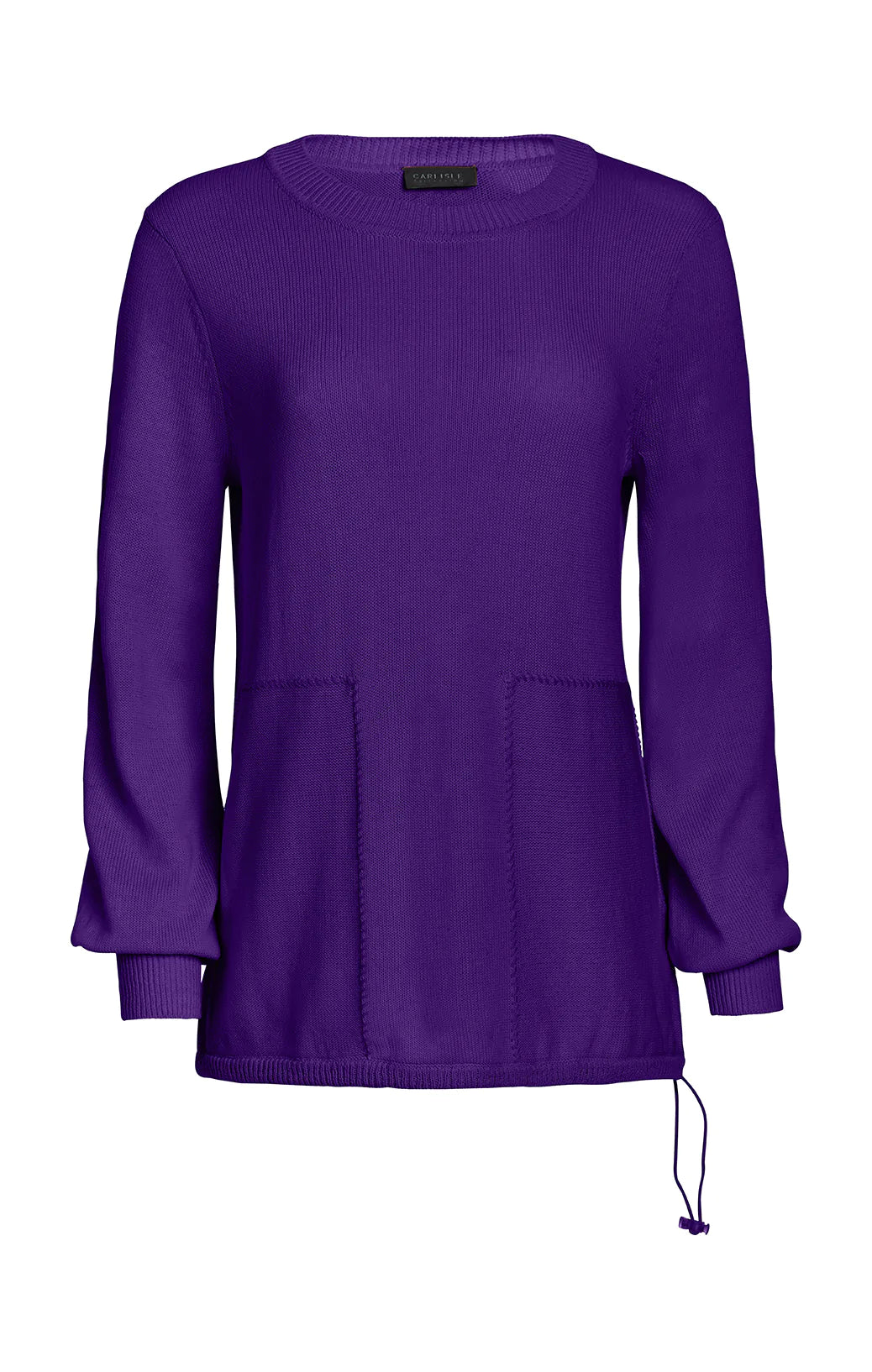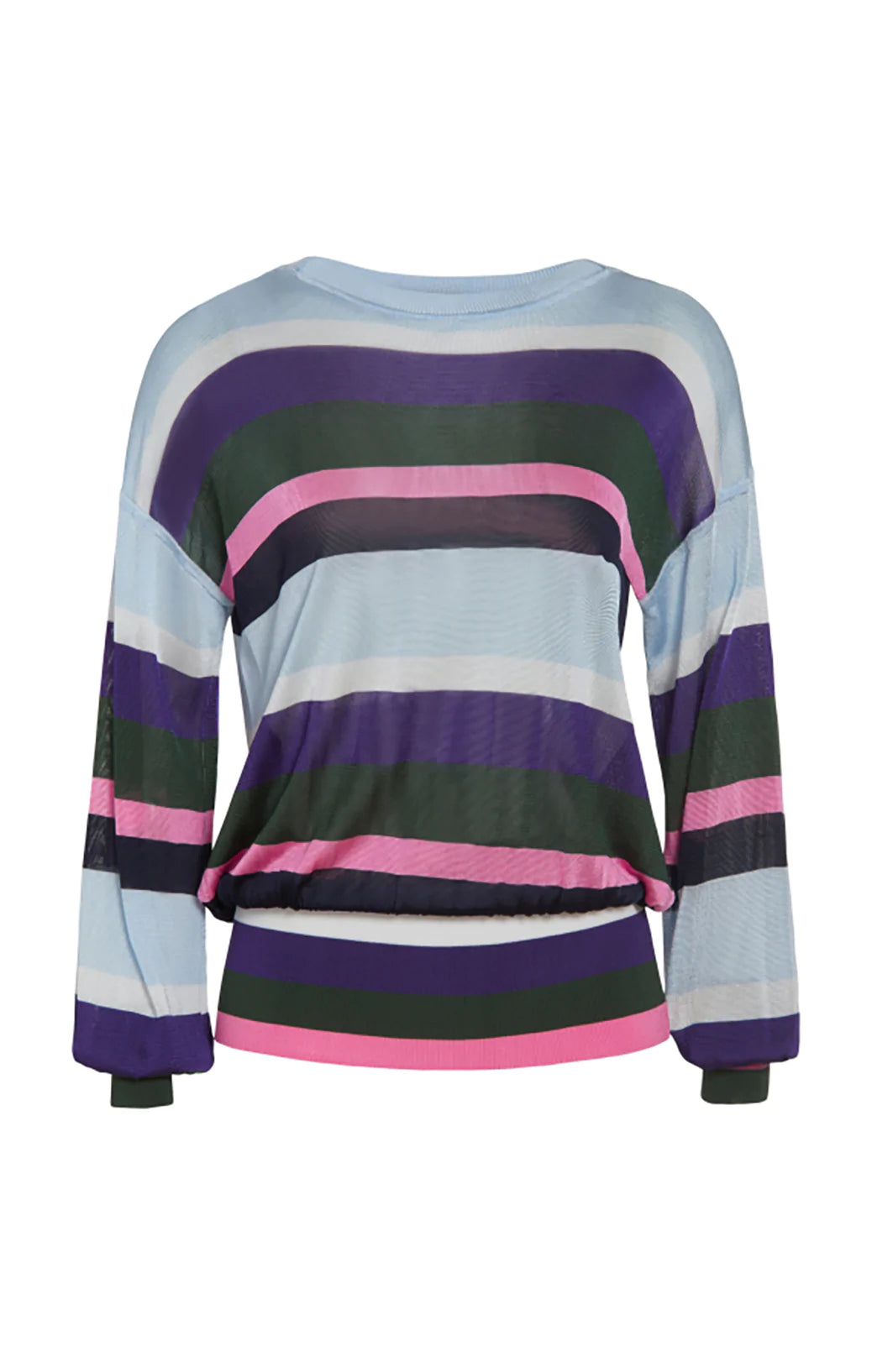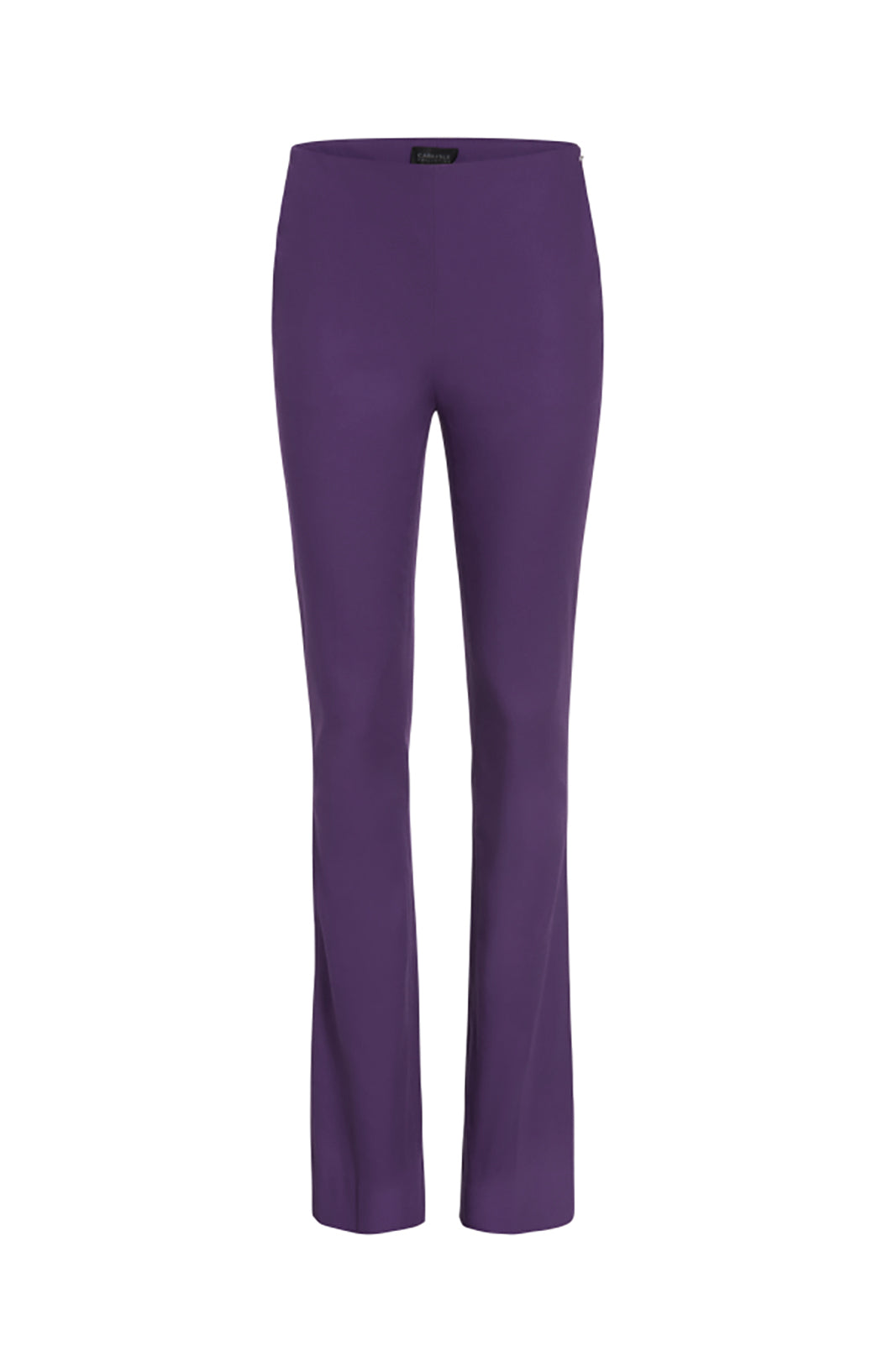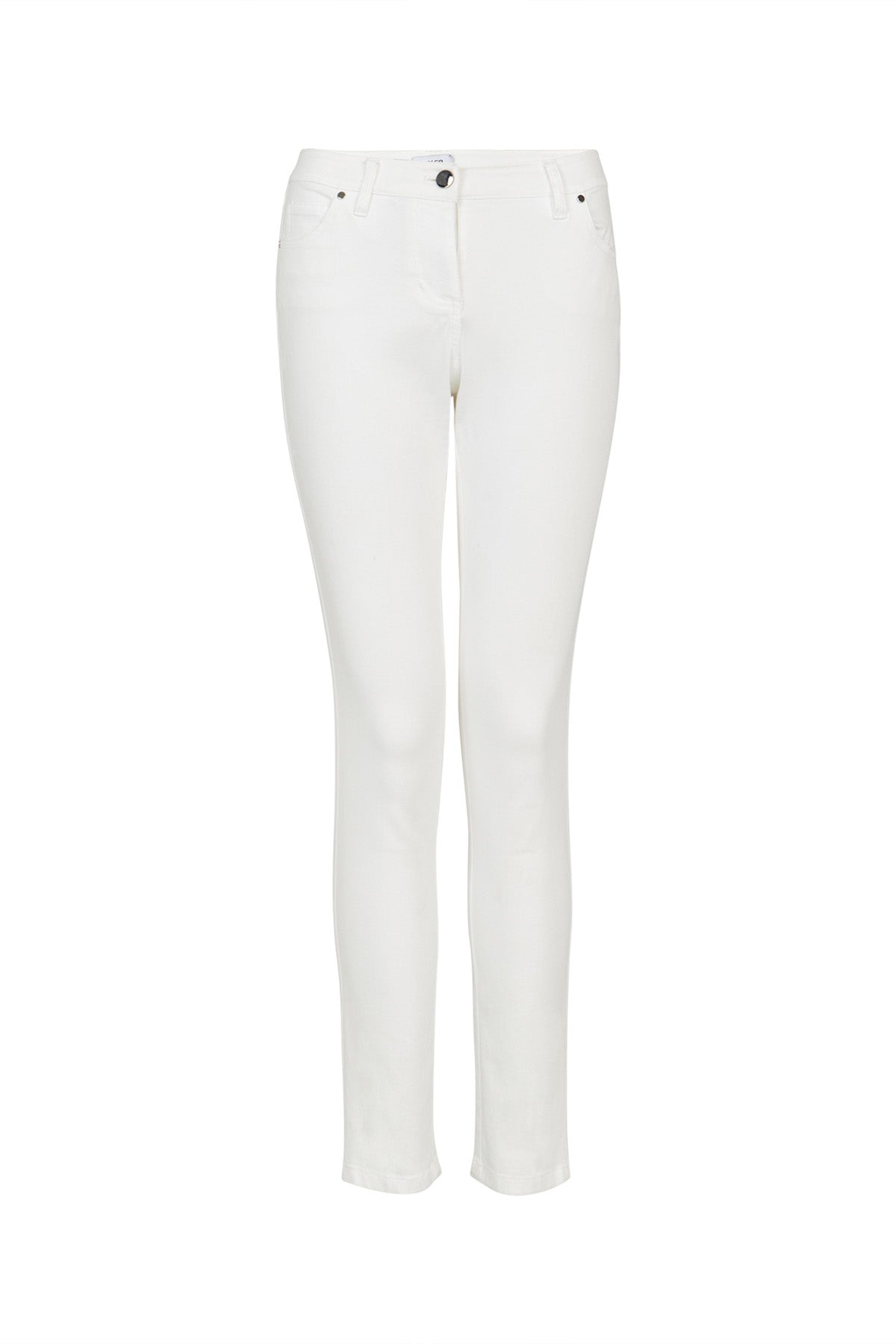 STYLES IN THIS LOOK
VERBENA & PRISMATIC
Morning glory purple stands center stage.
An easy fitting, jersey stitch sweater has hand-whipstitched patch pockets and a hem that adjusts for a blouson silhouette. This refreshing pop of regal color is the perfect mate for white cotton jeans.
A six-color intarsia stripe sweater flows in a spring-weight rayon jersey with rib-stitch trims. The sleeves have a romantic blouson. Team with slim-leg long pants echoing the morning glory purple featured in the
top for brilliant impact.