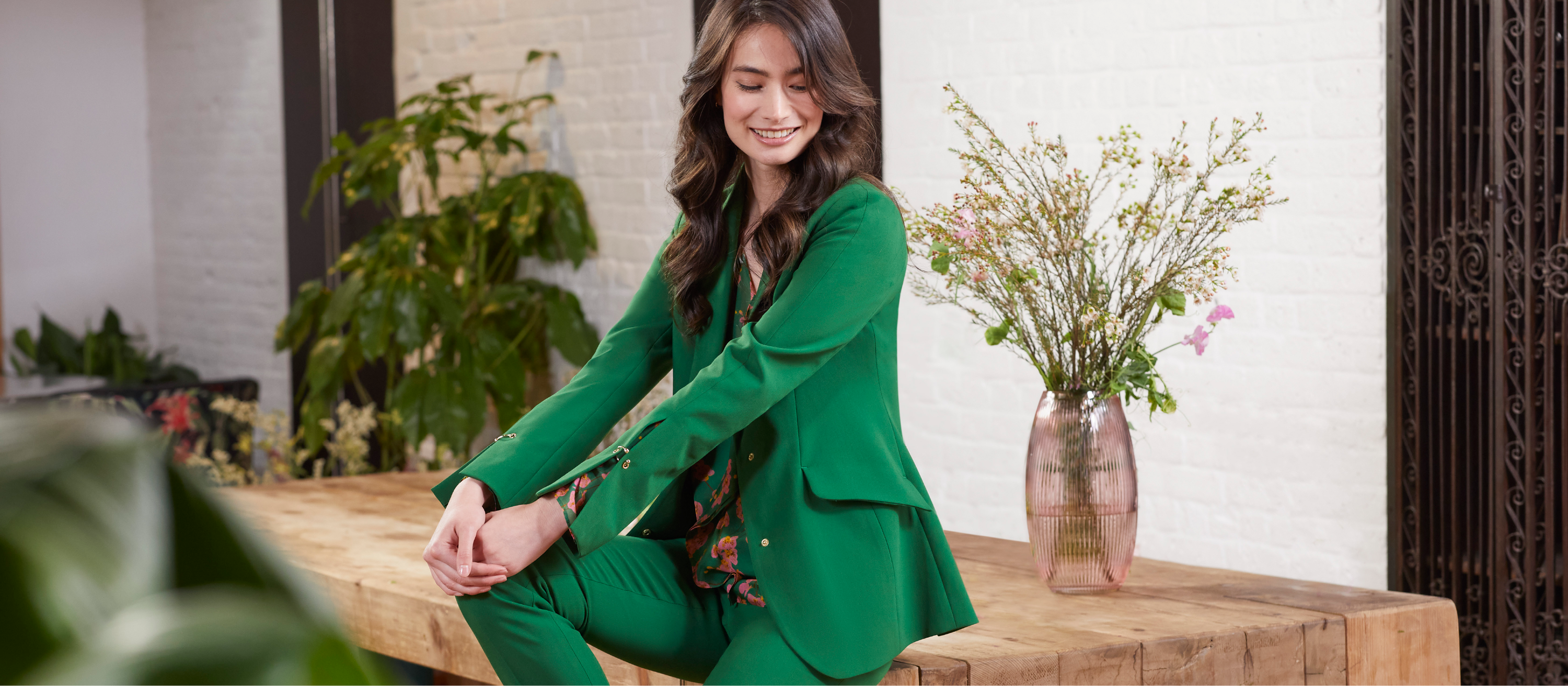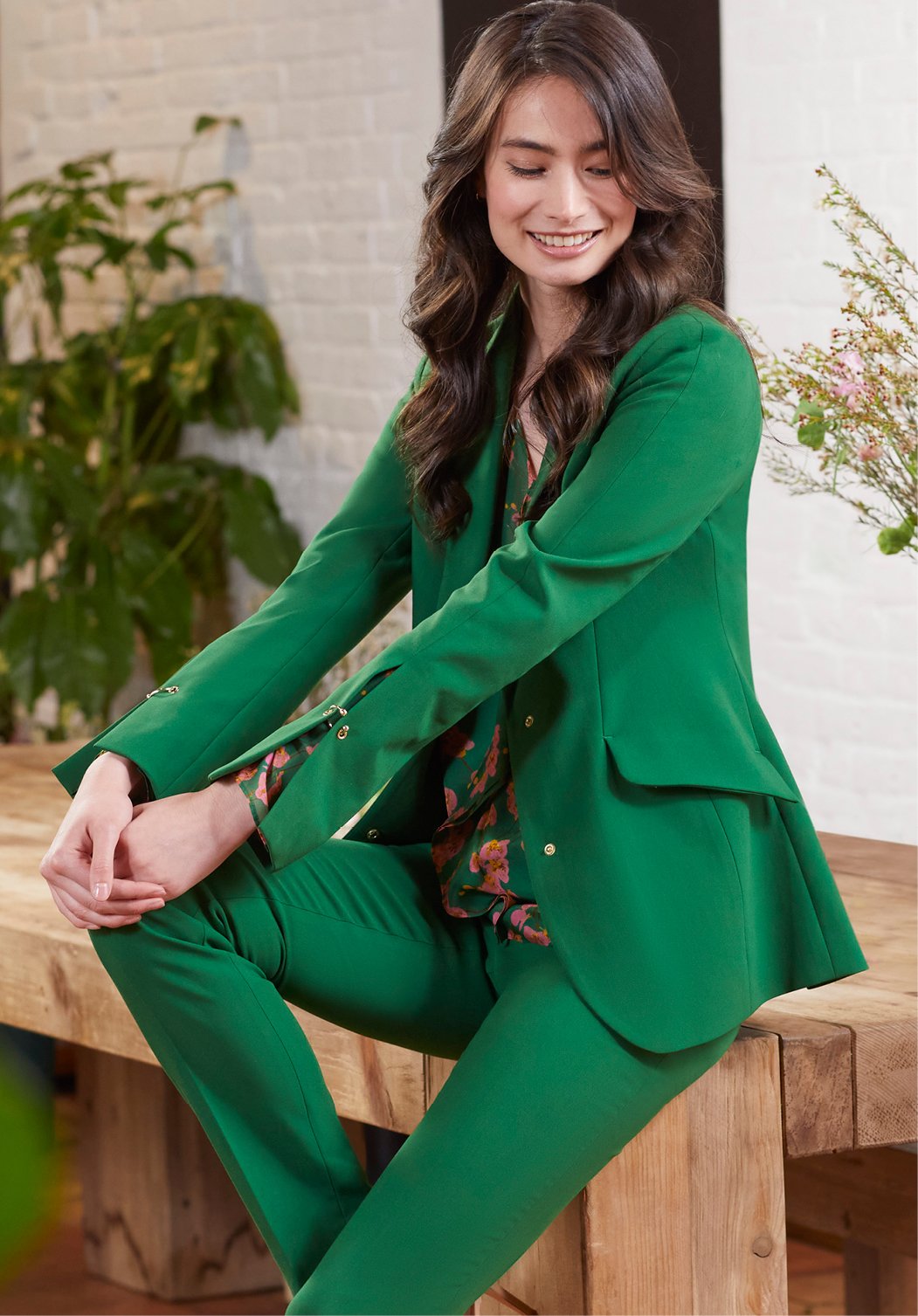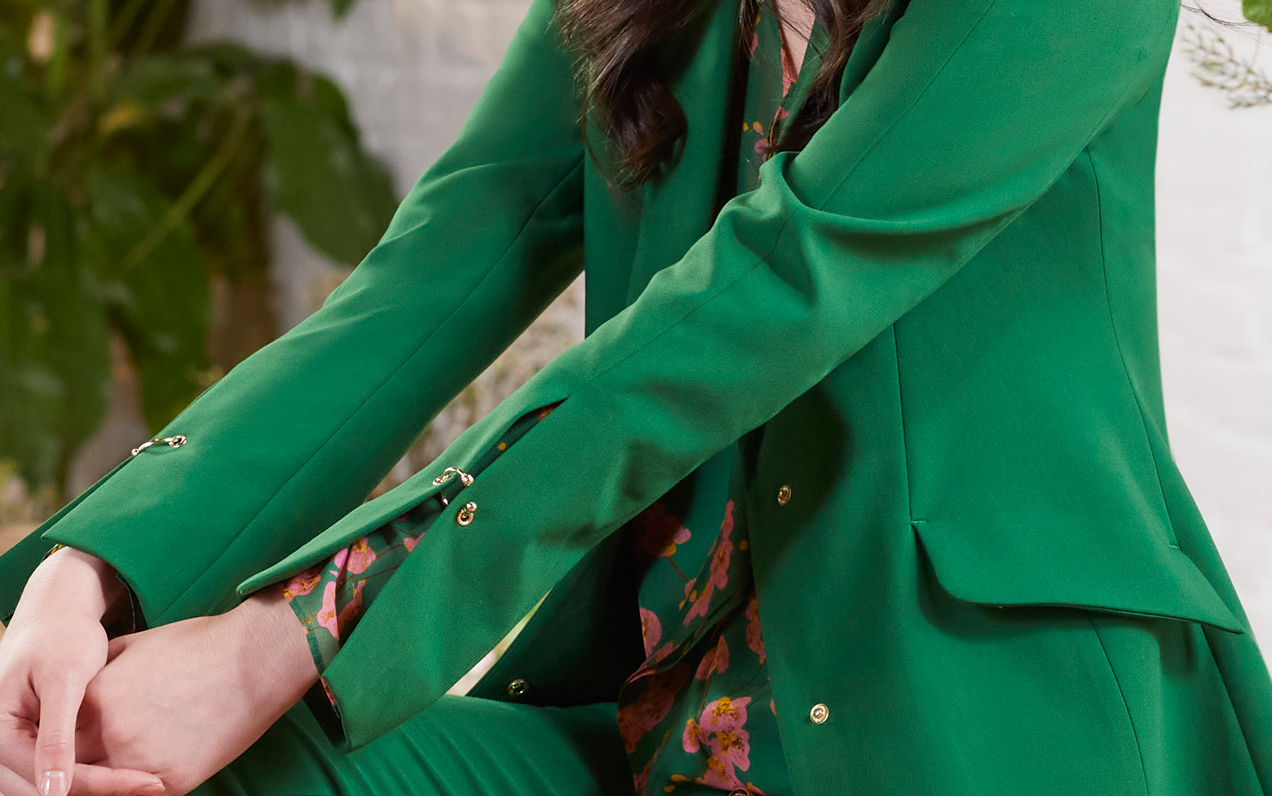 AN ENVIRONMENT EMBRACE
A protected rainforest provides the preferred green of the season. An everyday pink flower, such as the carnation, is reimagined with world-class editorial relevance. Vibrant, varied stripes and abstract curves evoke the organic movement of a spring in bloom. Orchids, lilies, hollyhocks, and sylvan forests infuse this collection with unparalleled versatility.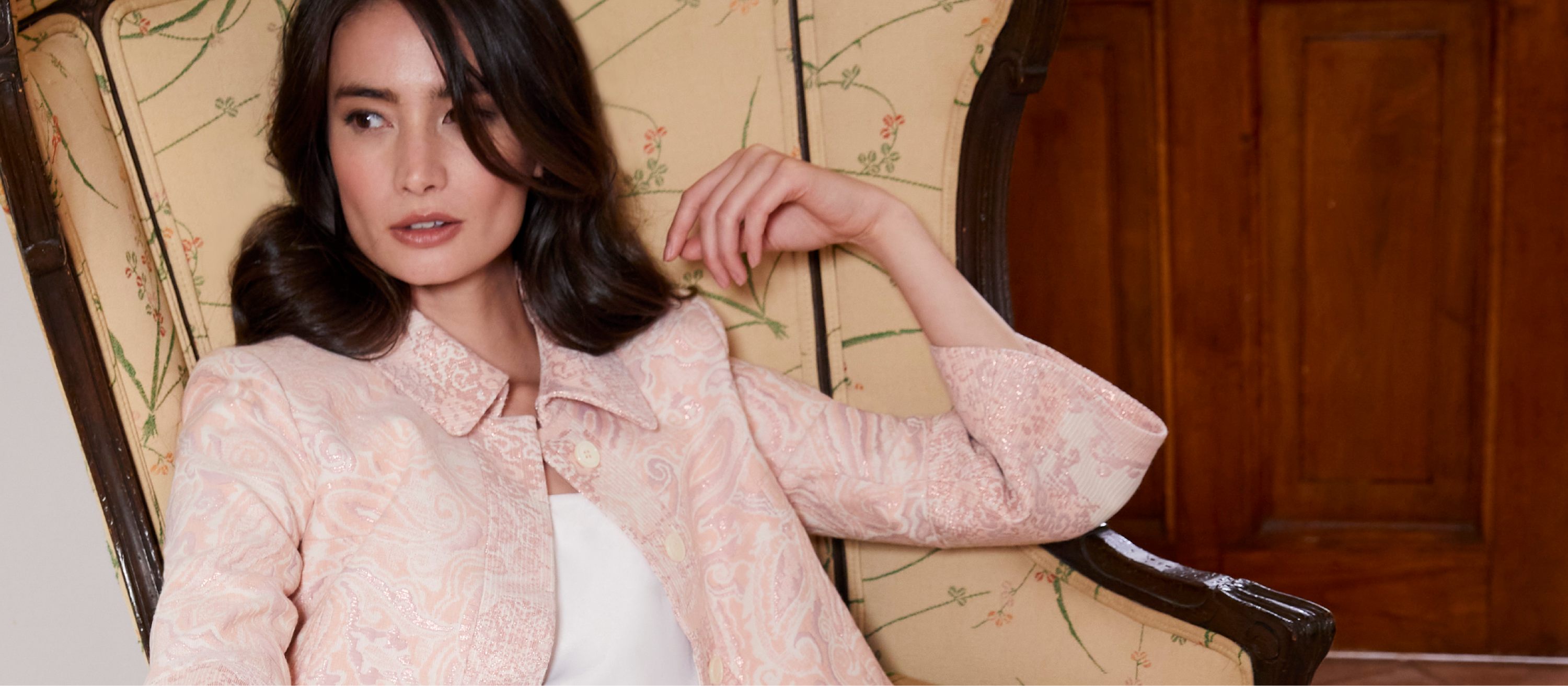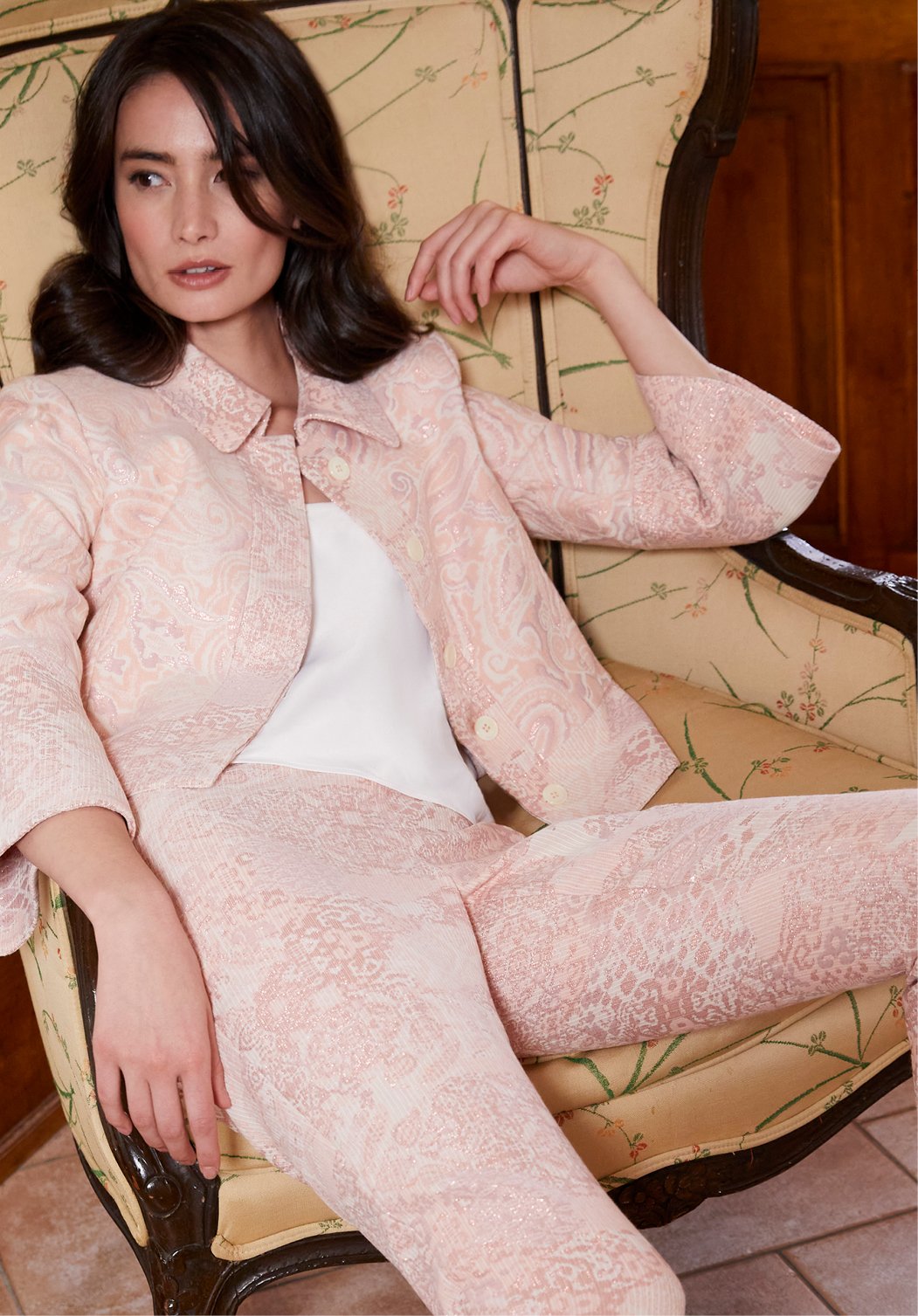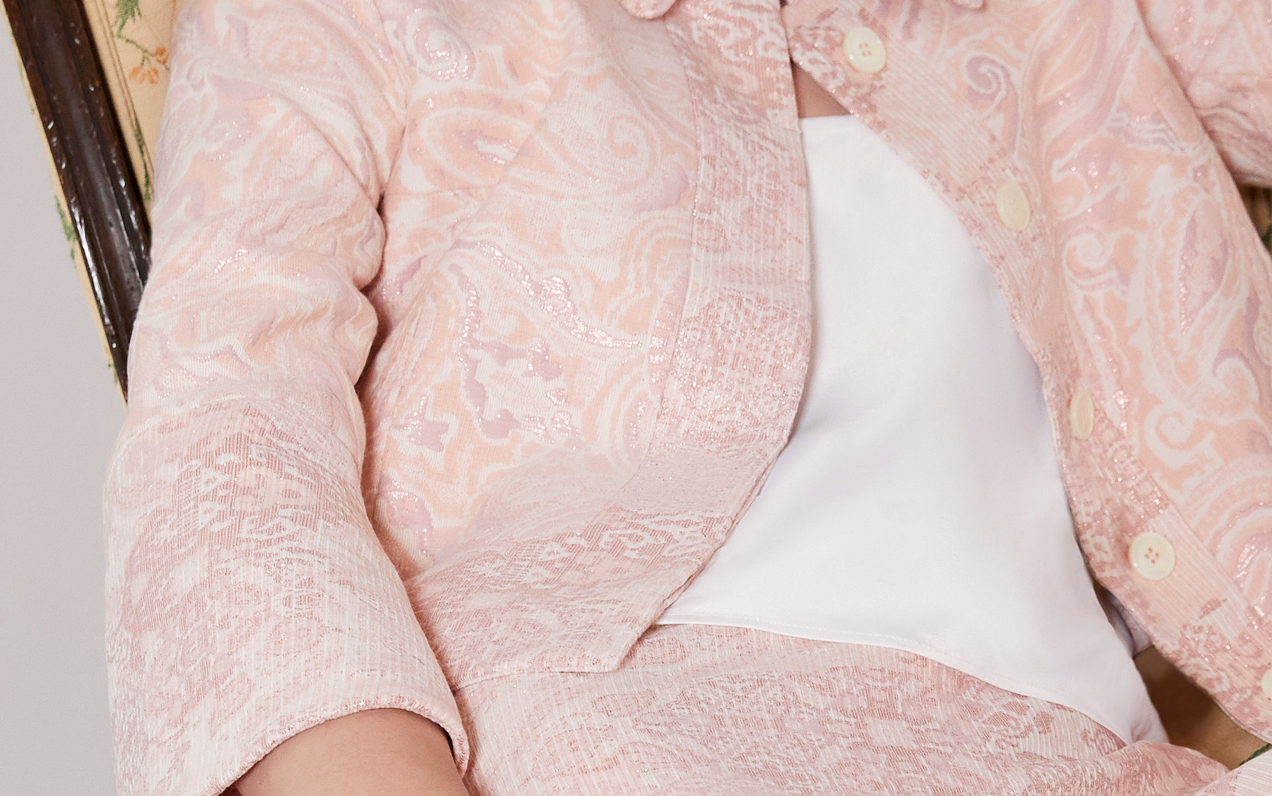 BOTANICAL BRIO
Spring awakenings go far beyond the domain of the local florist. Varied and rare botanical inspirations suffuse a wardrobe of standout style. The exquisite solid colors and prints evoke their natural inspirations and make imperative additions to your wardrobe. All flowers, including pink carnations, pink meadowsweet, purple morning glories, and orchids play leading roles in casual and dressy outfits. These allusions to spring botanicals will adorn your look with rarified style.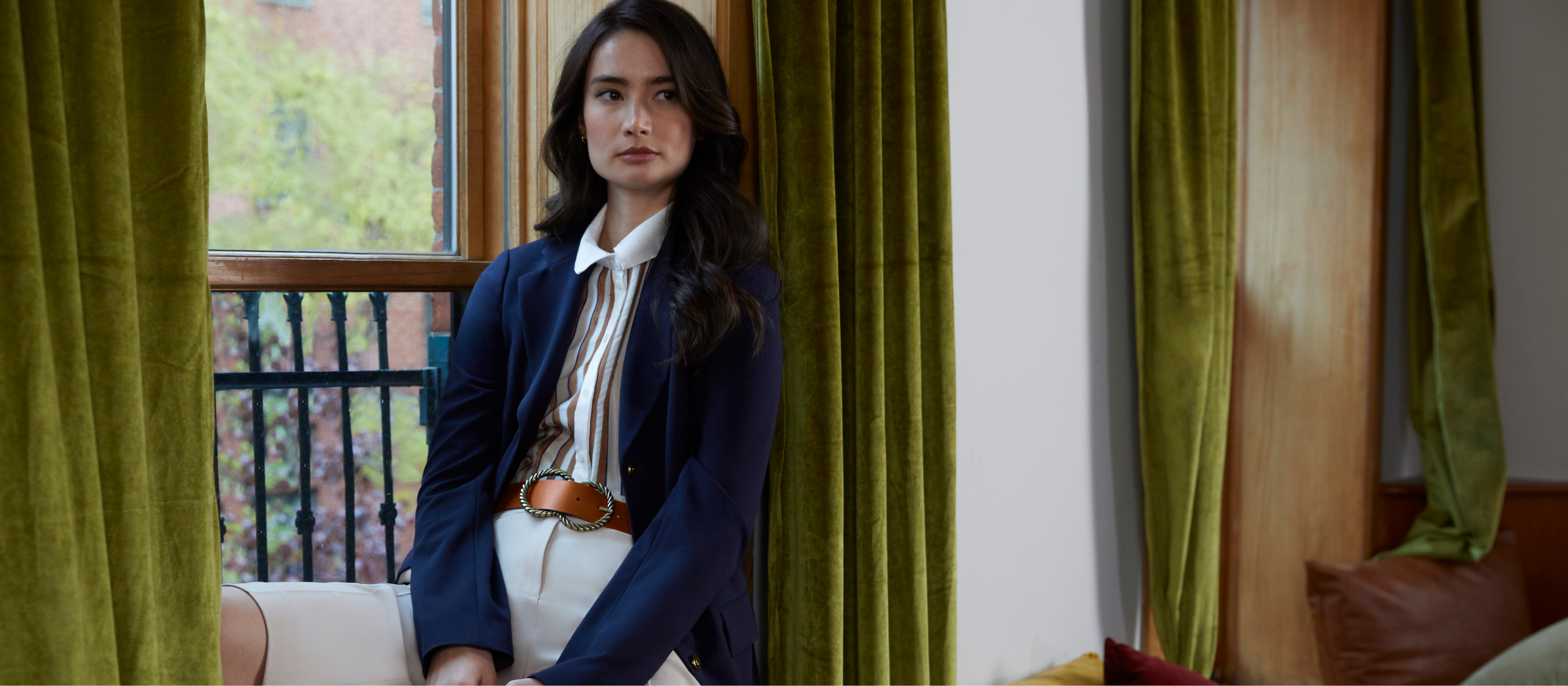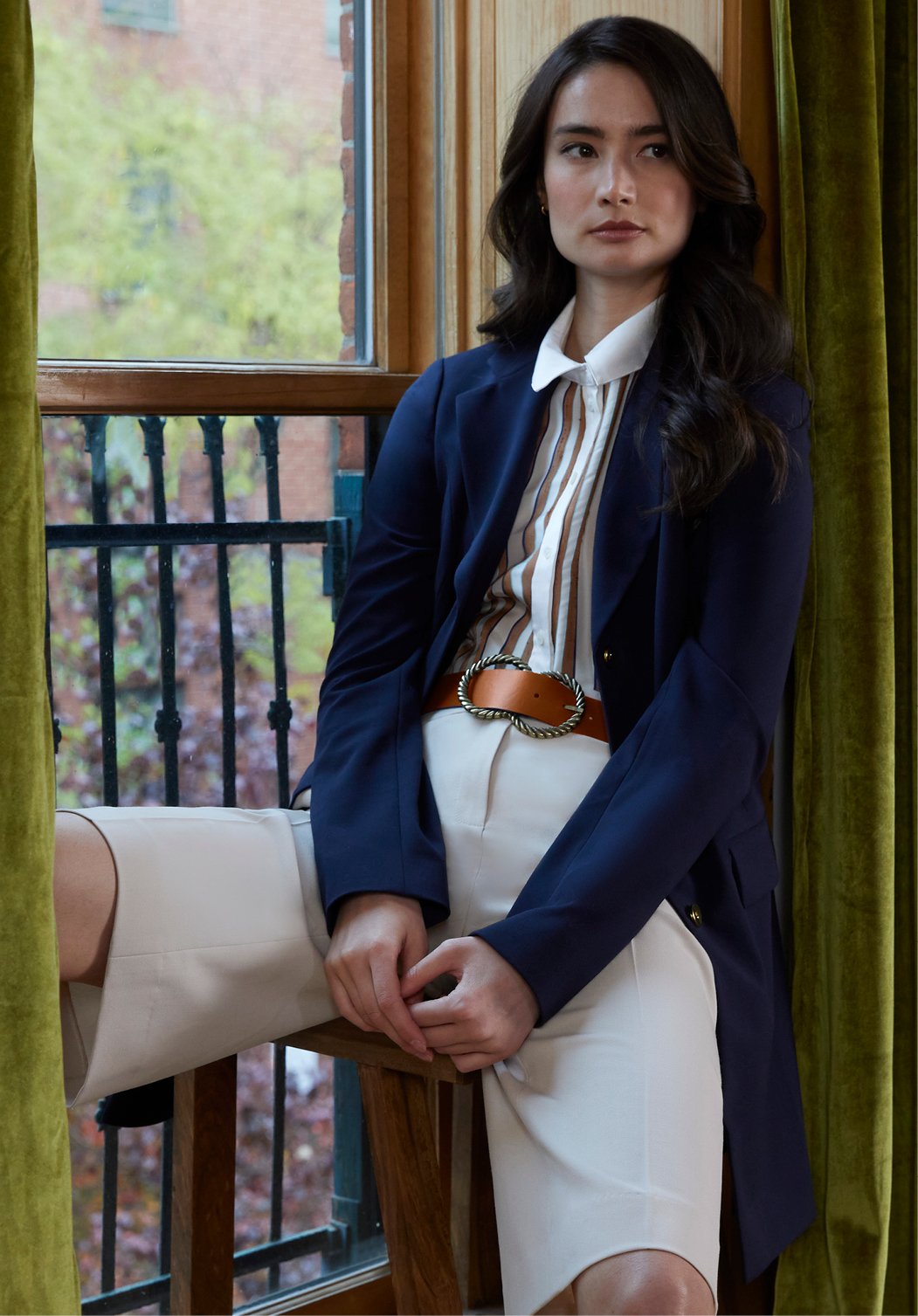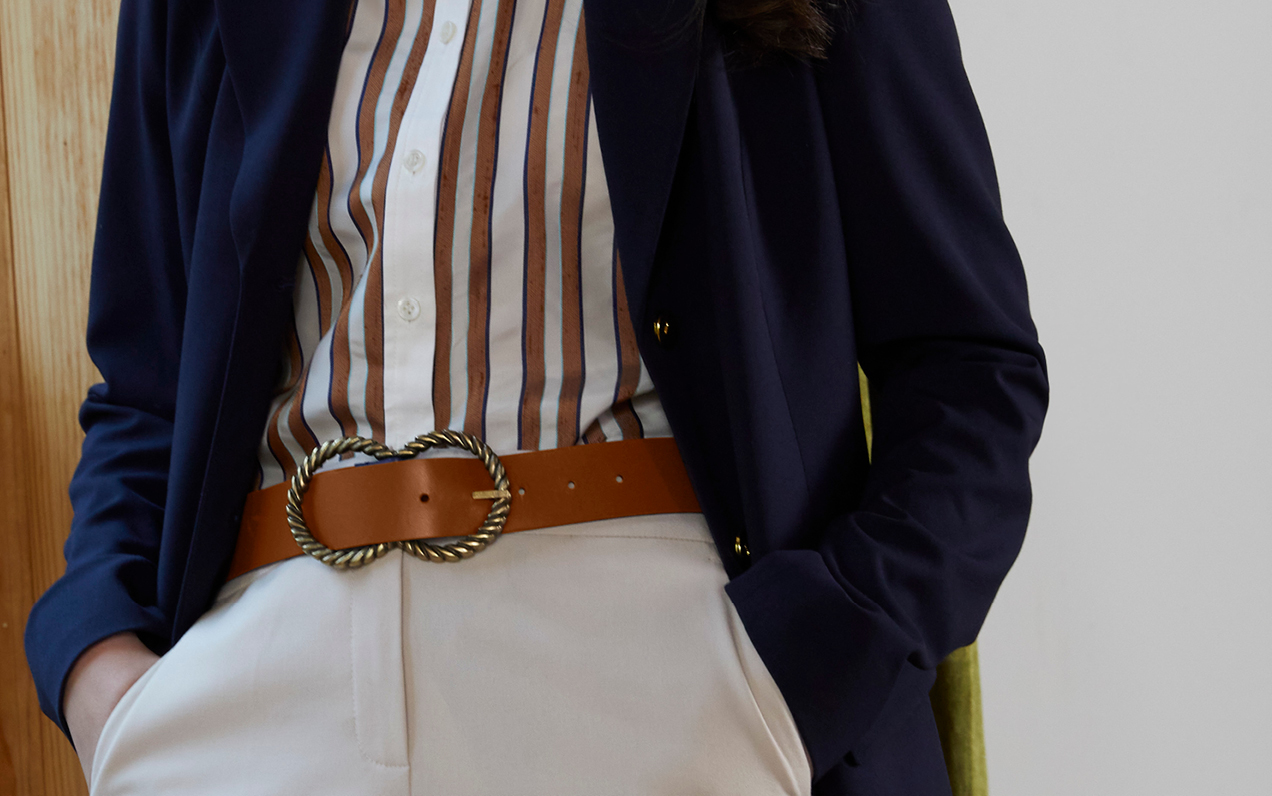 GRAND ILLUSIONS
Navy is a transformative neutral that measures well in the transition from winter to spring. This season, it appears in varied textures — the results are fashion gold. Navy satin, leather, knit, and crêpe can be combined in chic monochrome looks of enchanting variety. Spring floral prints can be designed with the euphoric feeling that there is no up or down, just a profusion of intricate details. The back of a top can look like the front in an innovative vision of style. Colorblocks break up the standard silhouette in exciting ways. Airy, sheer pieces can be embroidered with plush for a magical dimension. Accessories do an about-face for countless styling options.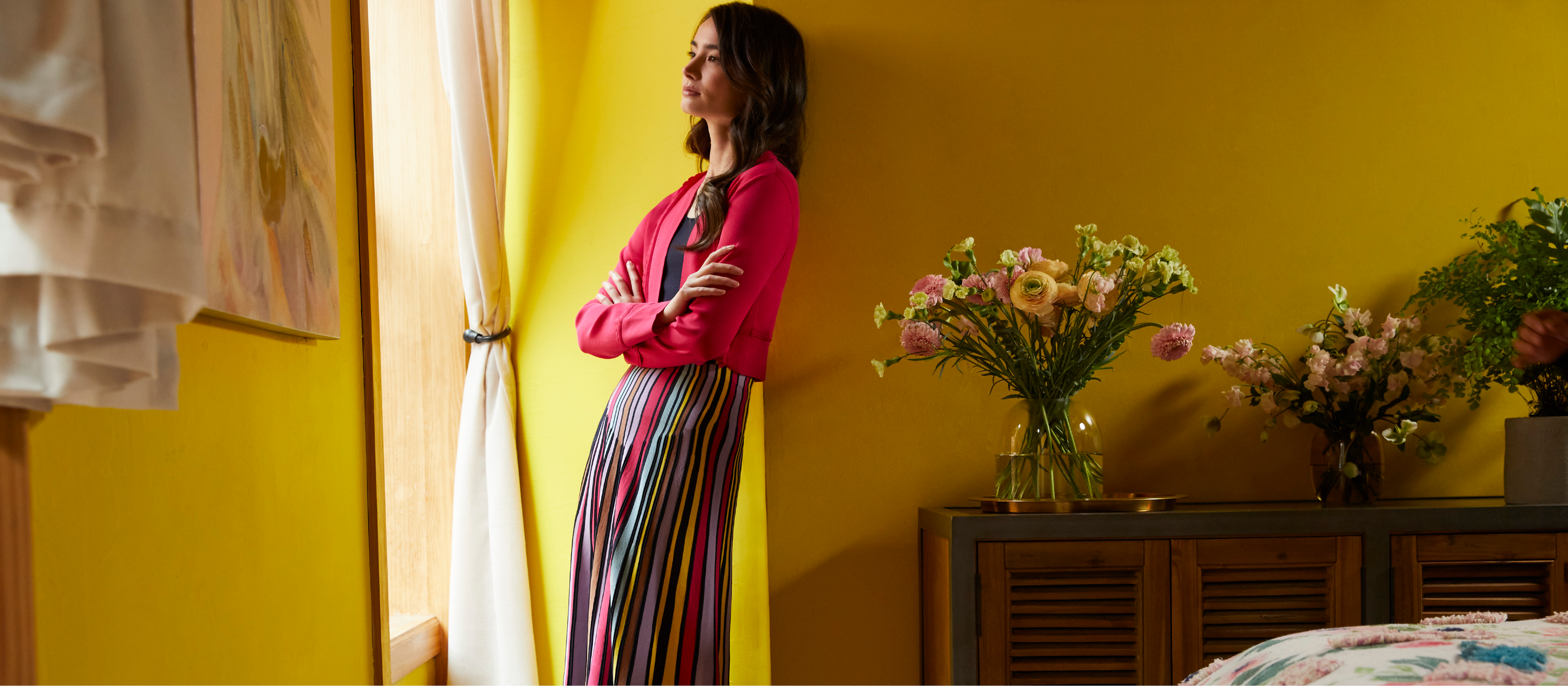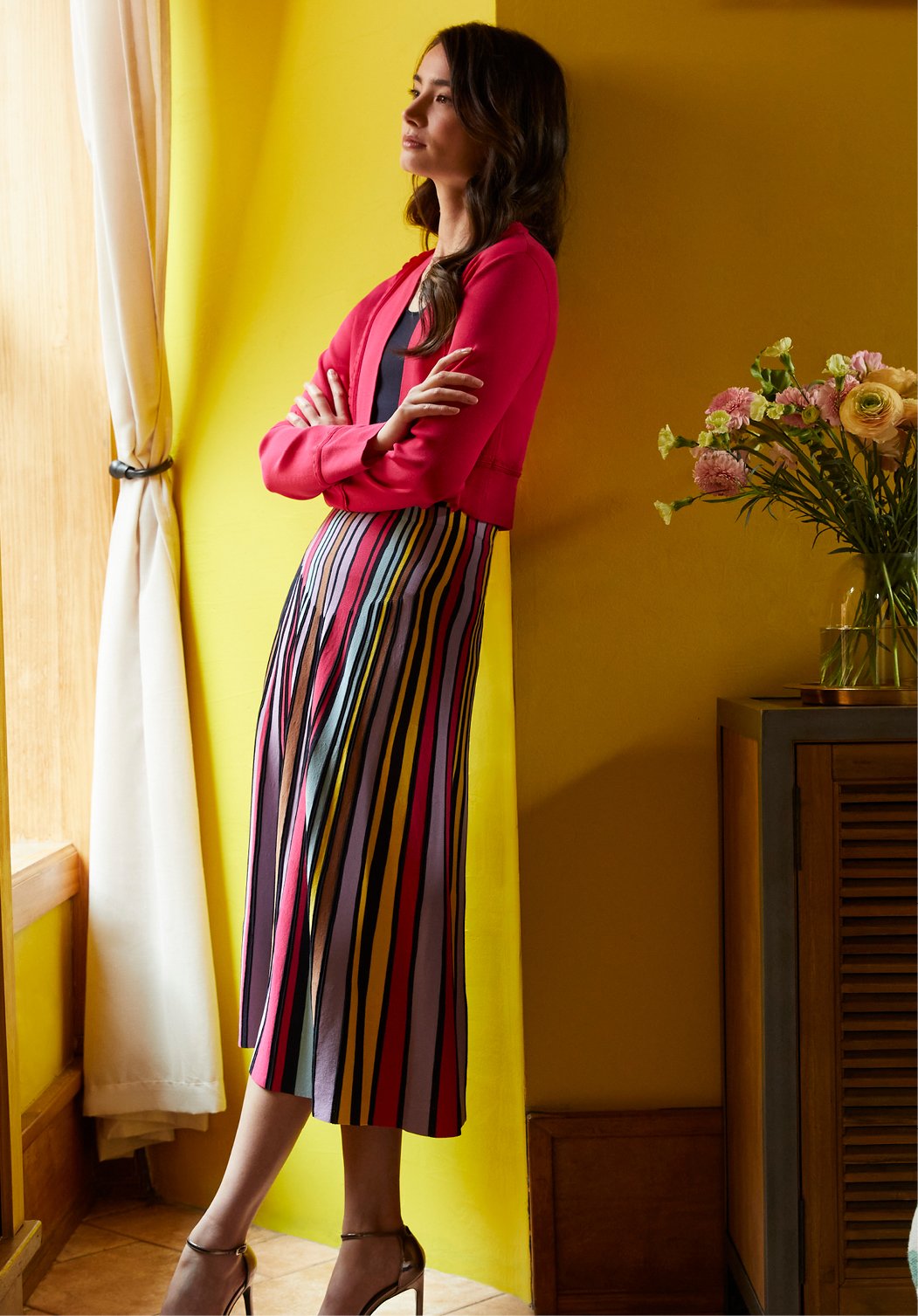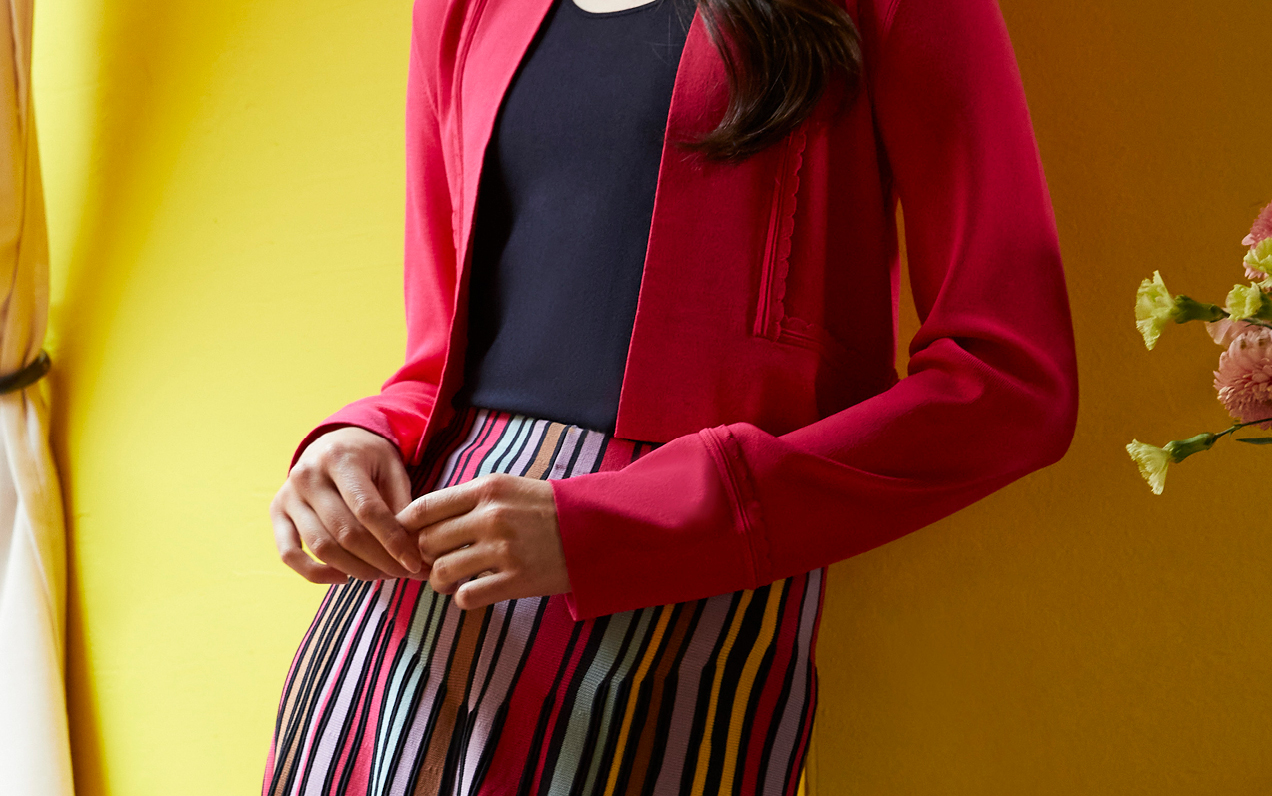 CHANNELING PICASSO
These pieces tap into a modern vision in ways that delight the eye for a season of creative reinterpretation. The early Cubist painters invented a new, kaleidoscopic way of seeing that cuts things apart and puts them back together with fascinating visual effects. They also explored the possibility of simultaneity: up can be down, inside can be outside, present can be past as well as future.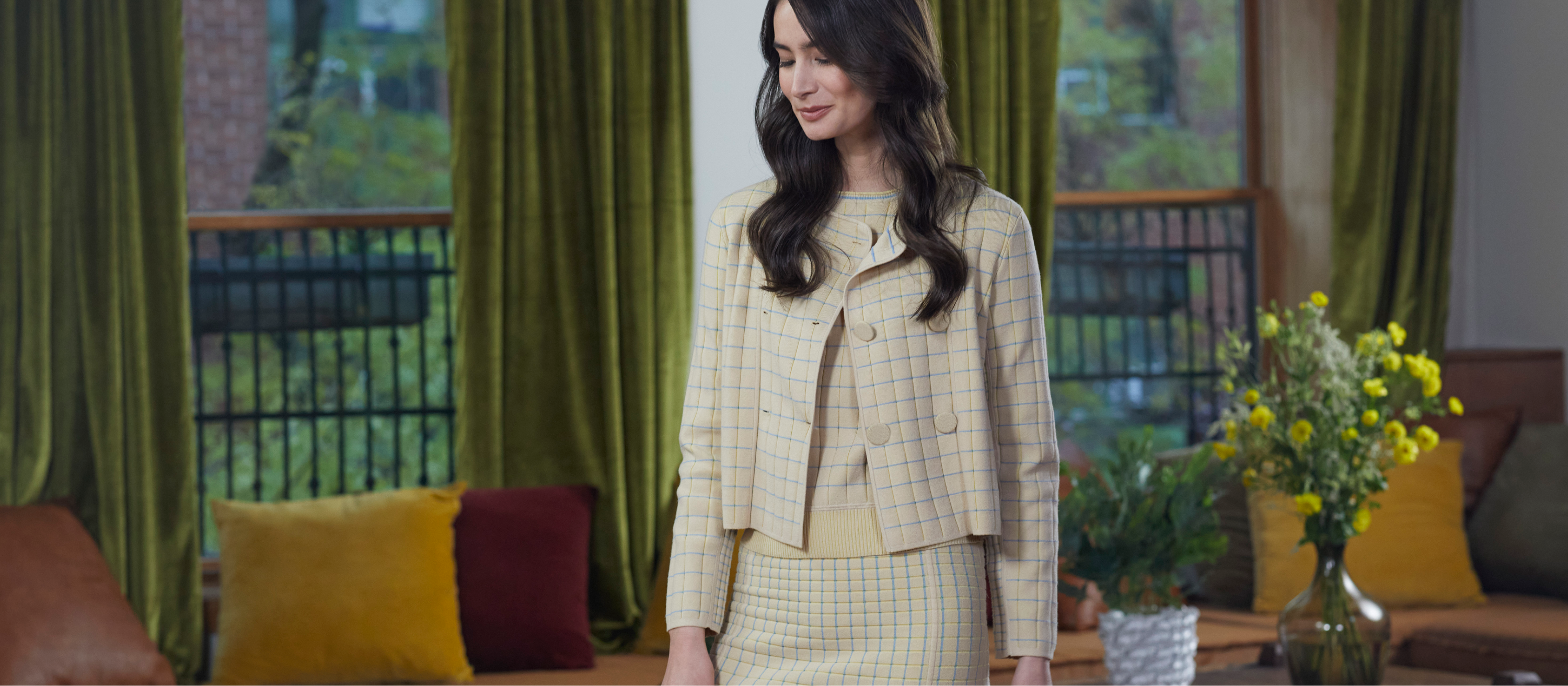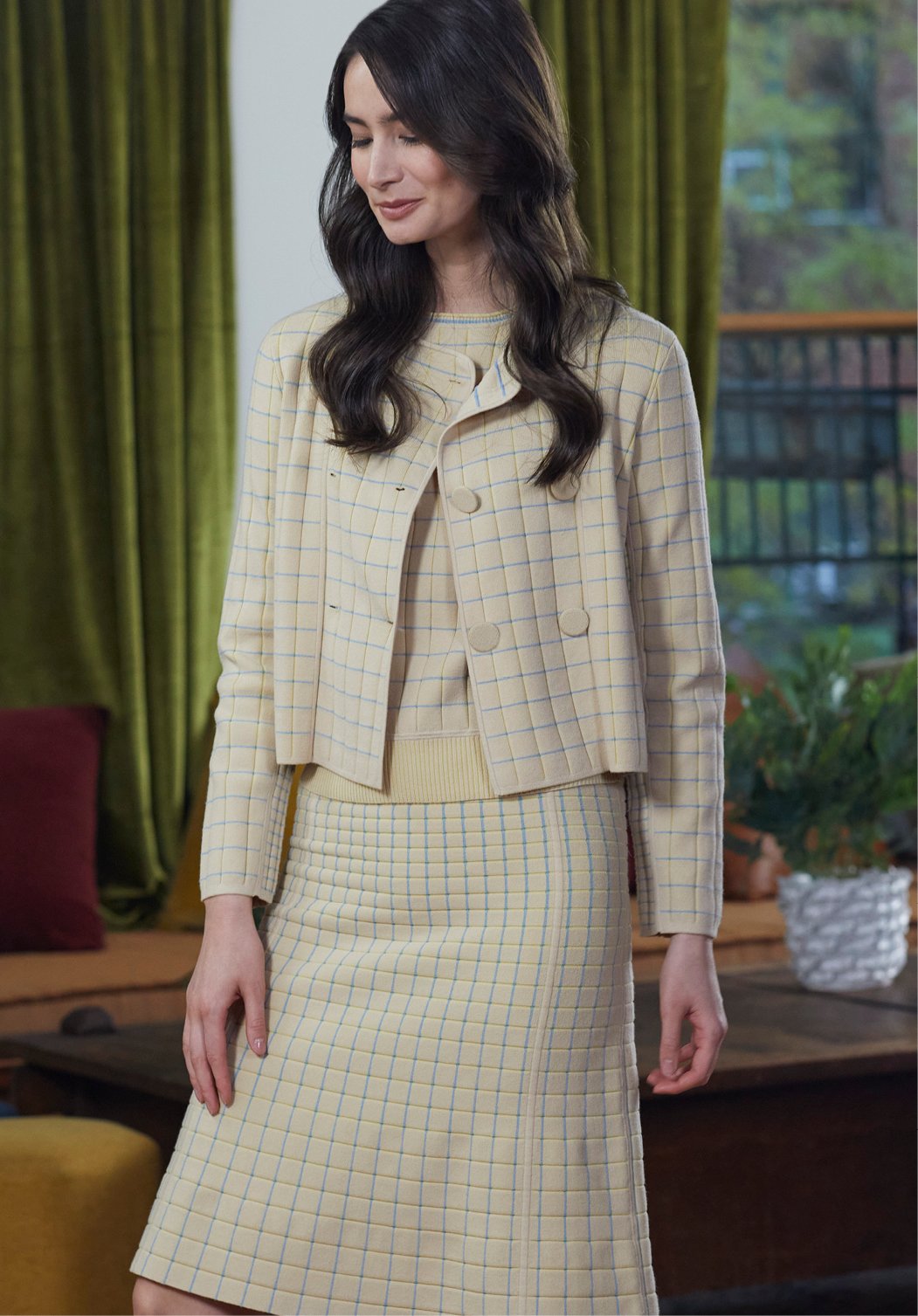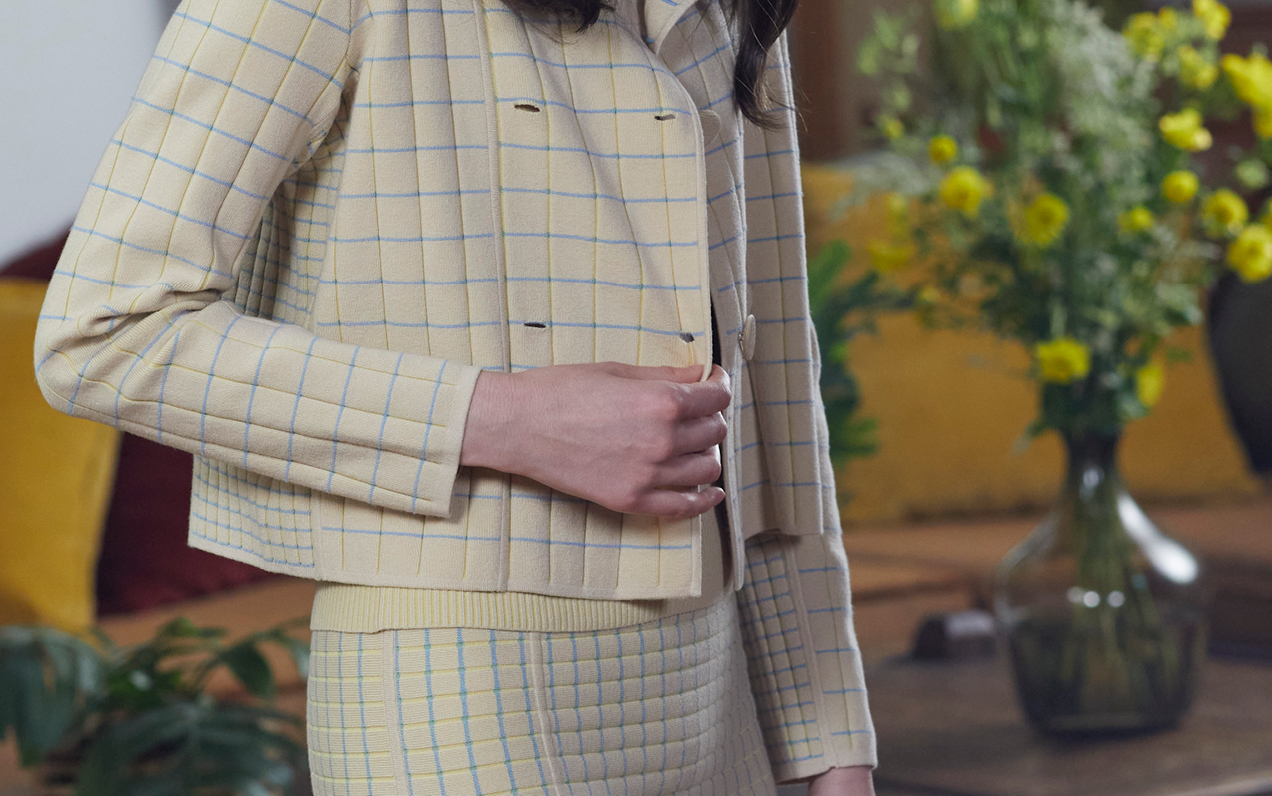 THE PERFECT PIROUETTE
These drapey new fabrics, easy fits, and generous silhouettes bespeak the free expression of dance divas past, present, and future. Explore movement as an important facet of contemporary fashion, both casual and dressy. From Martha Graham to Cyd Charisse, the inspiration for these looks evokes the art of dance.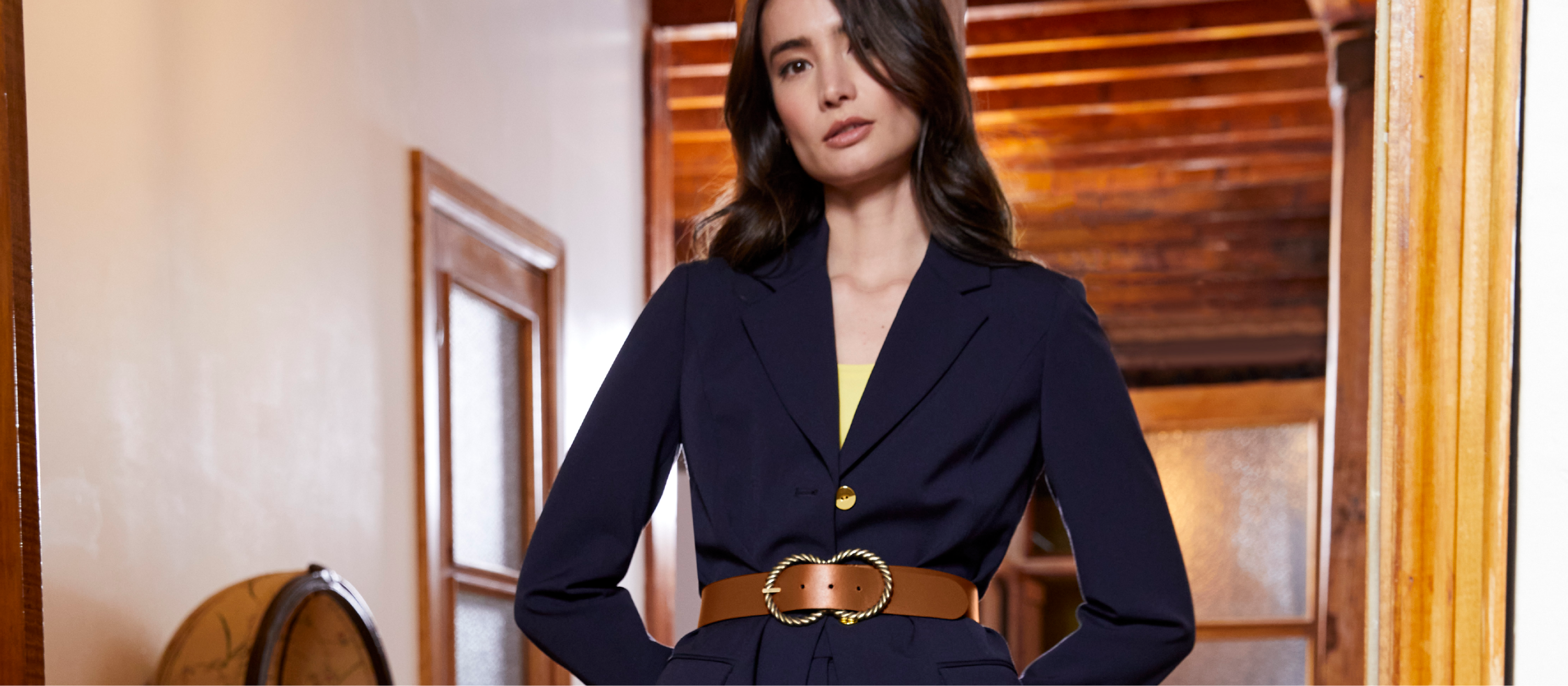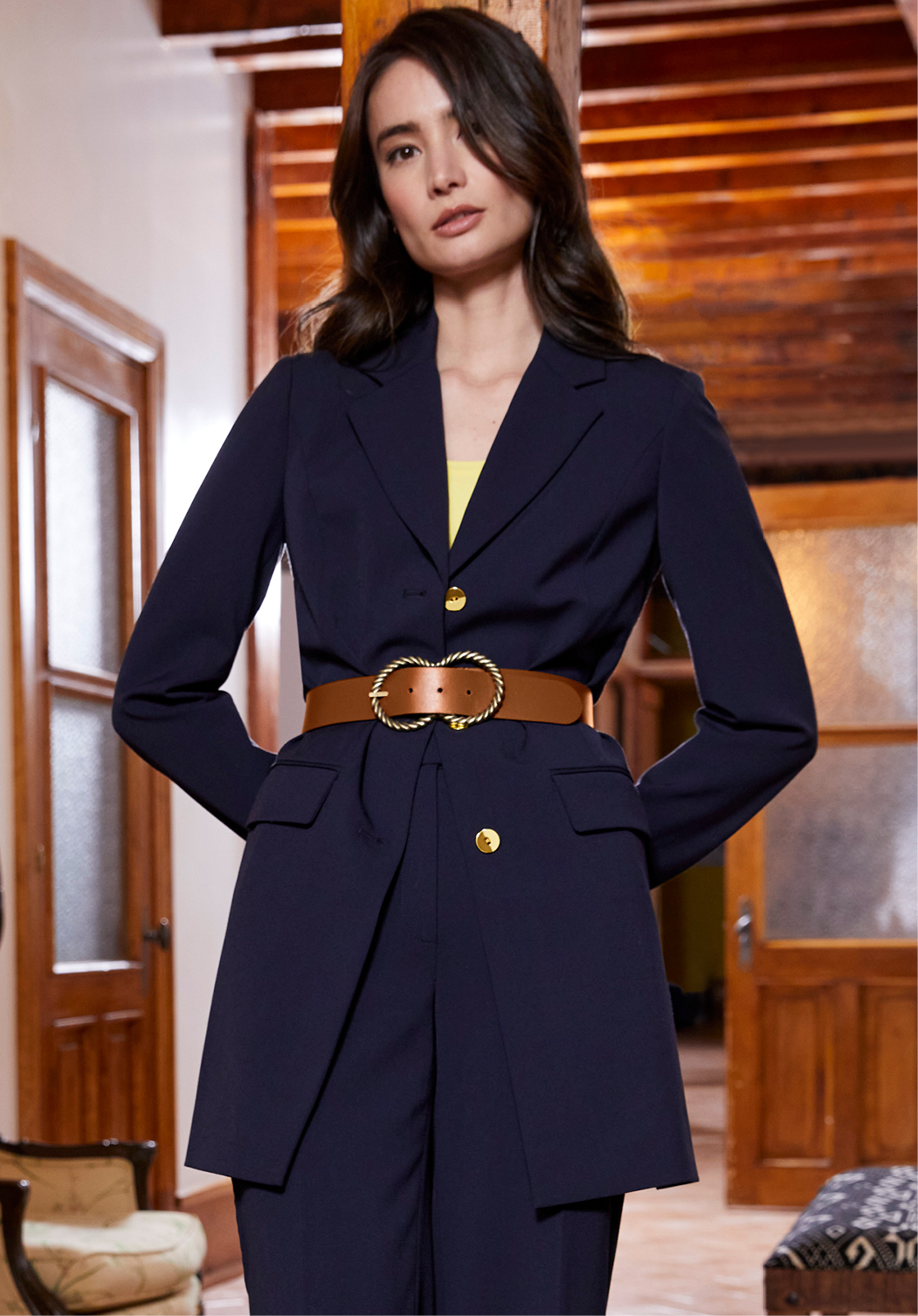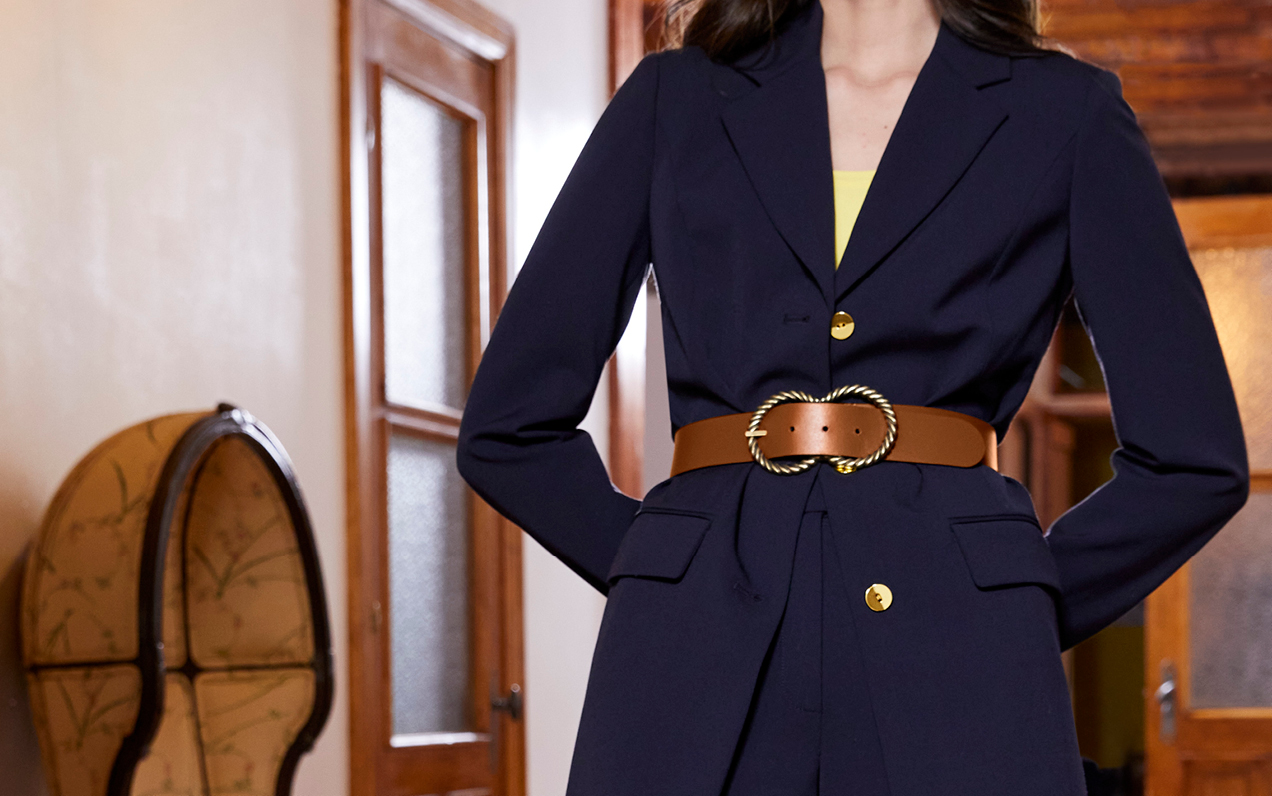 LIVING DAYLIGHTS
The spring equinox marks a time when the daily length of sunlight and darkness are in perfect balance. And your look should follow suit. This calendar milestone feeds the hope of longer days and exciting nights. With that come the events you have anticipated all year, from garden parties to weddings. These looks inspire an approach to dressing that makes every occasion special.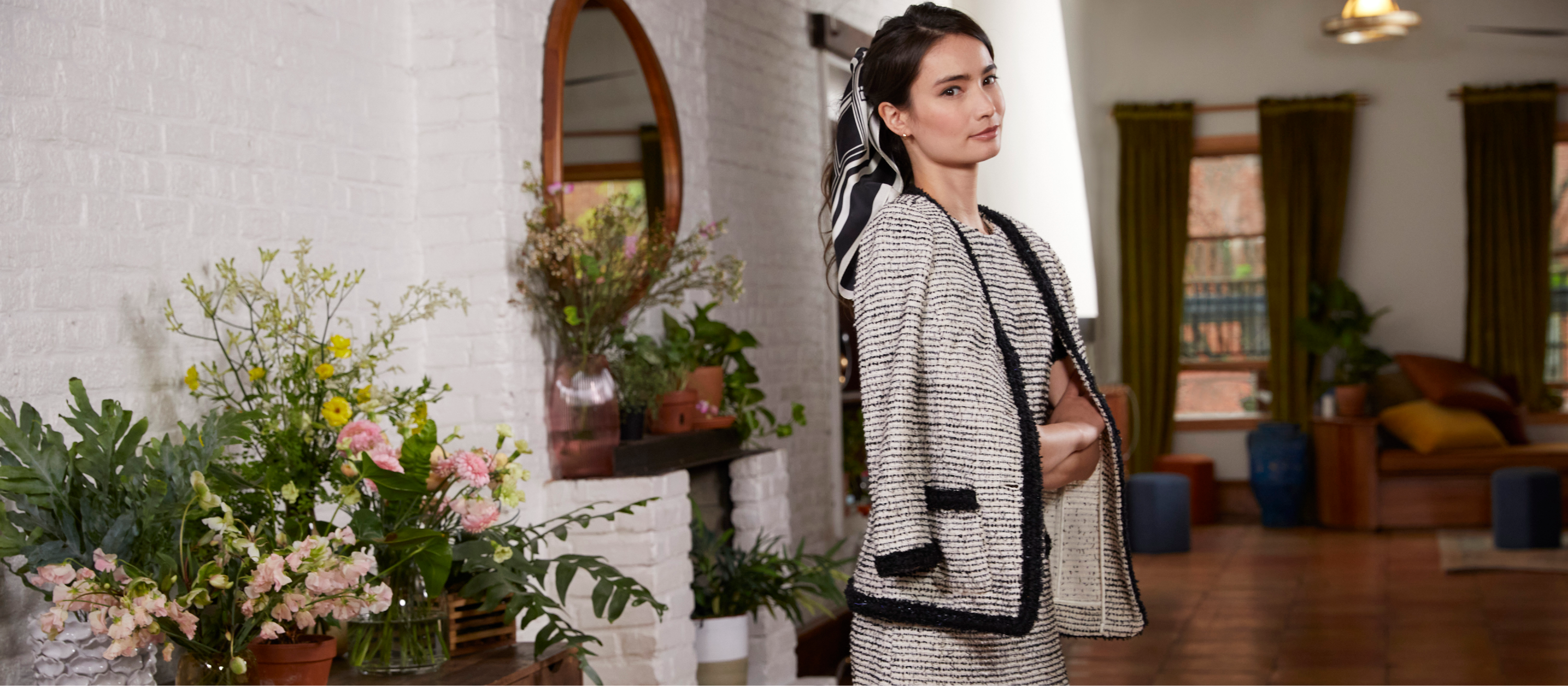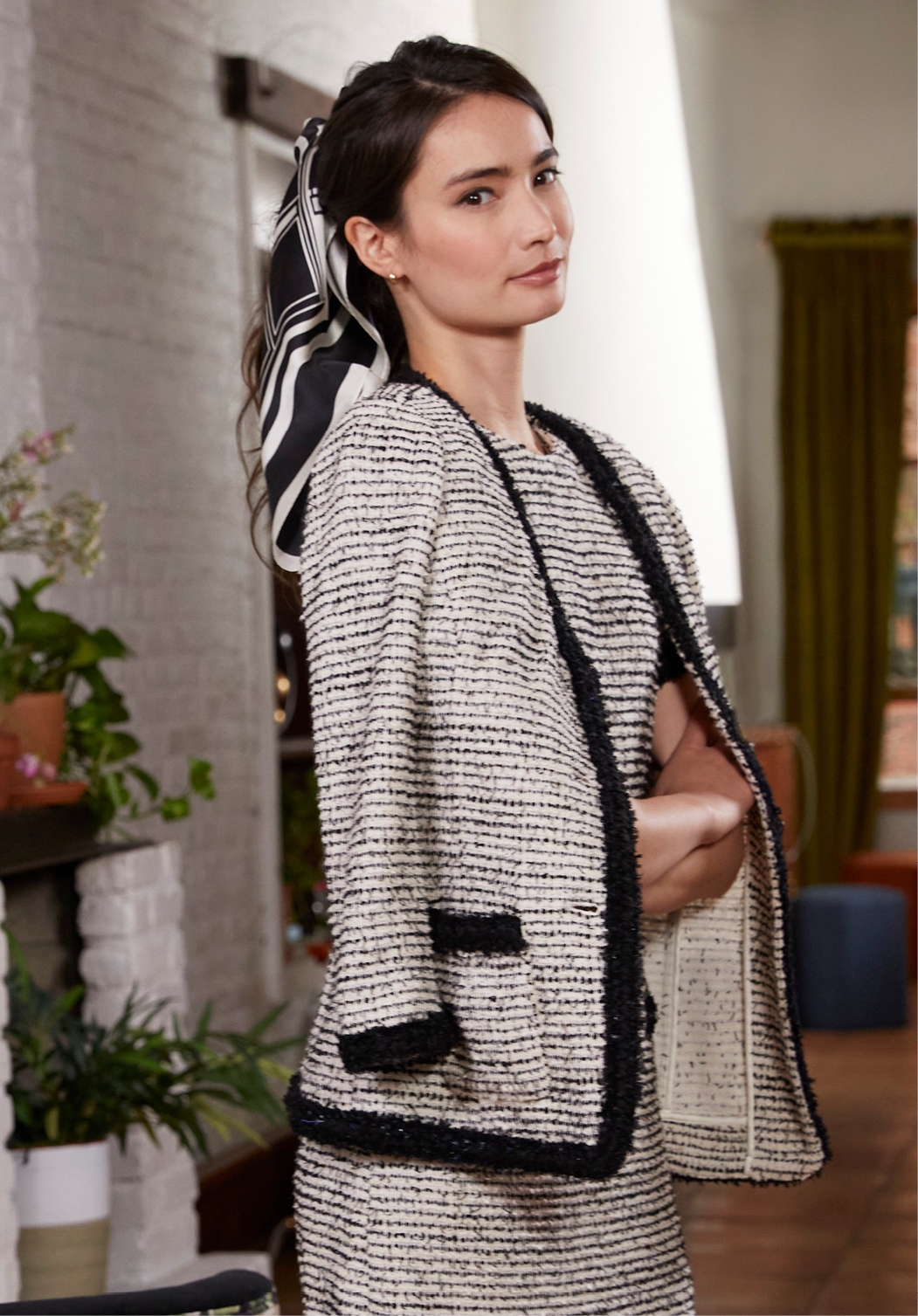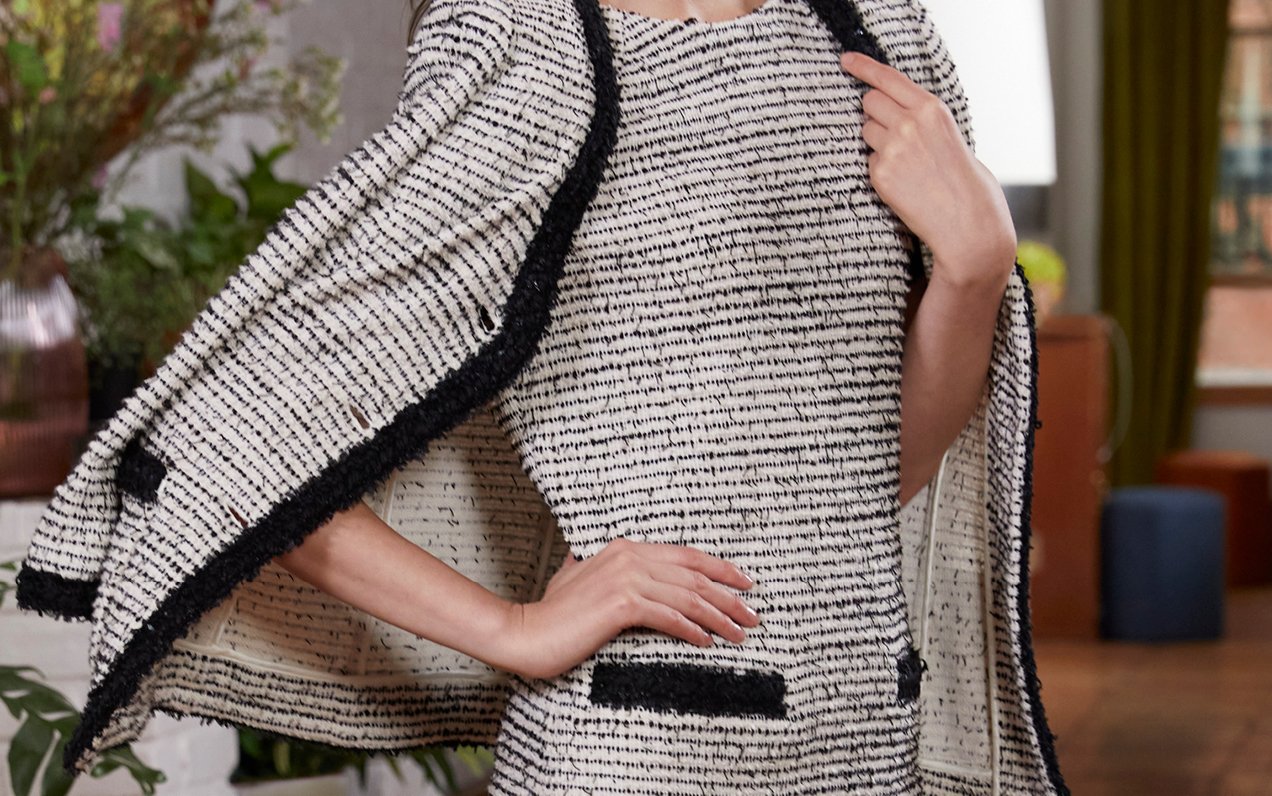 THOROUGHBRED
Riding, hunting, racing, and playing the odds with abandon provide the engaging back stories for an equestrian-inspired wardrobe. The patterns are festive. The colors are rich and natural. The shapes are streamlined for sporty appeal.