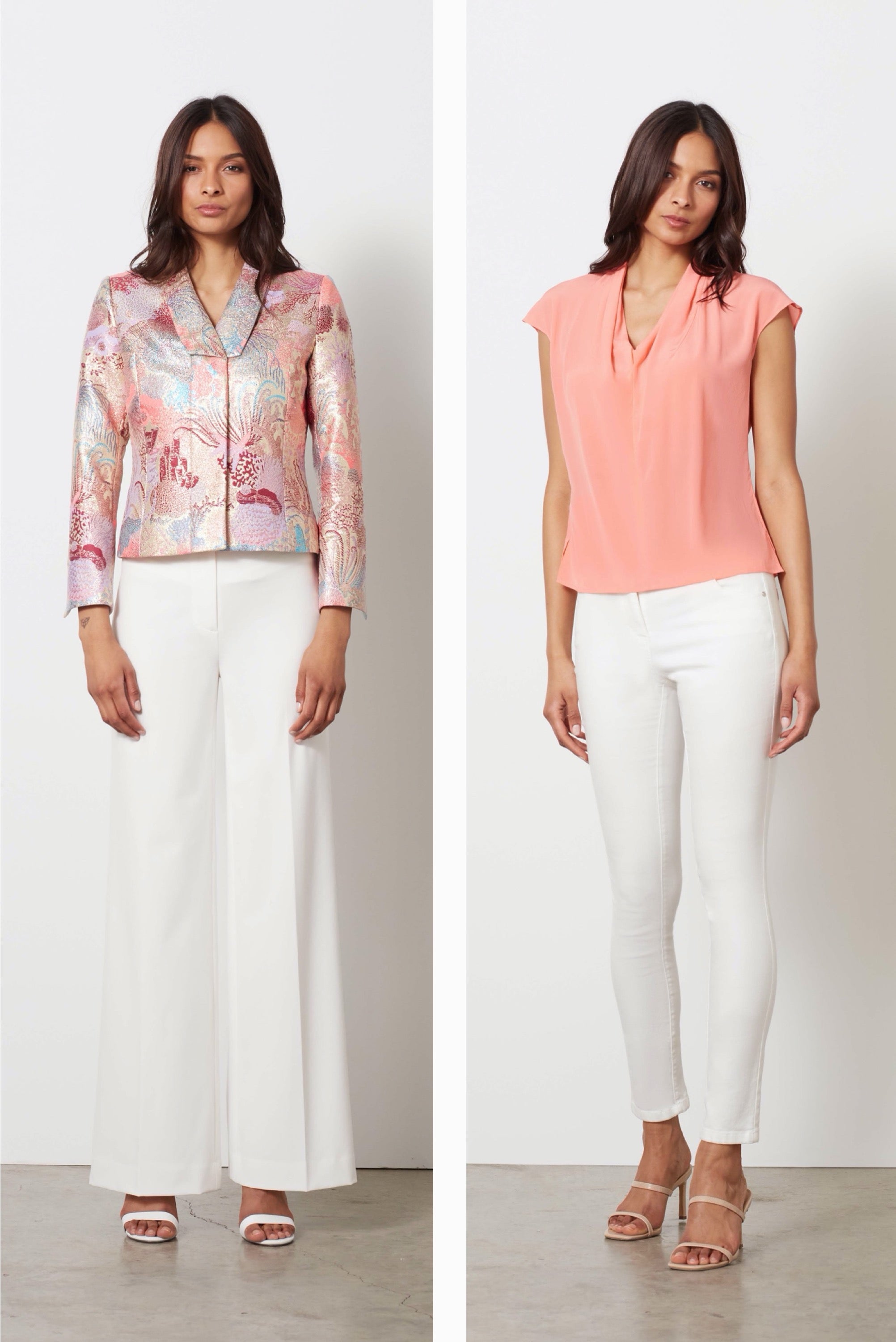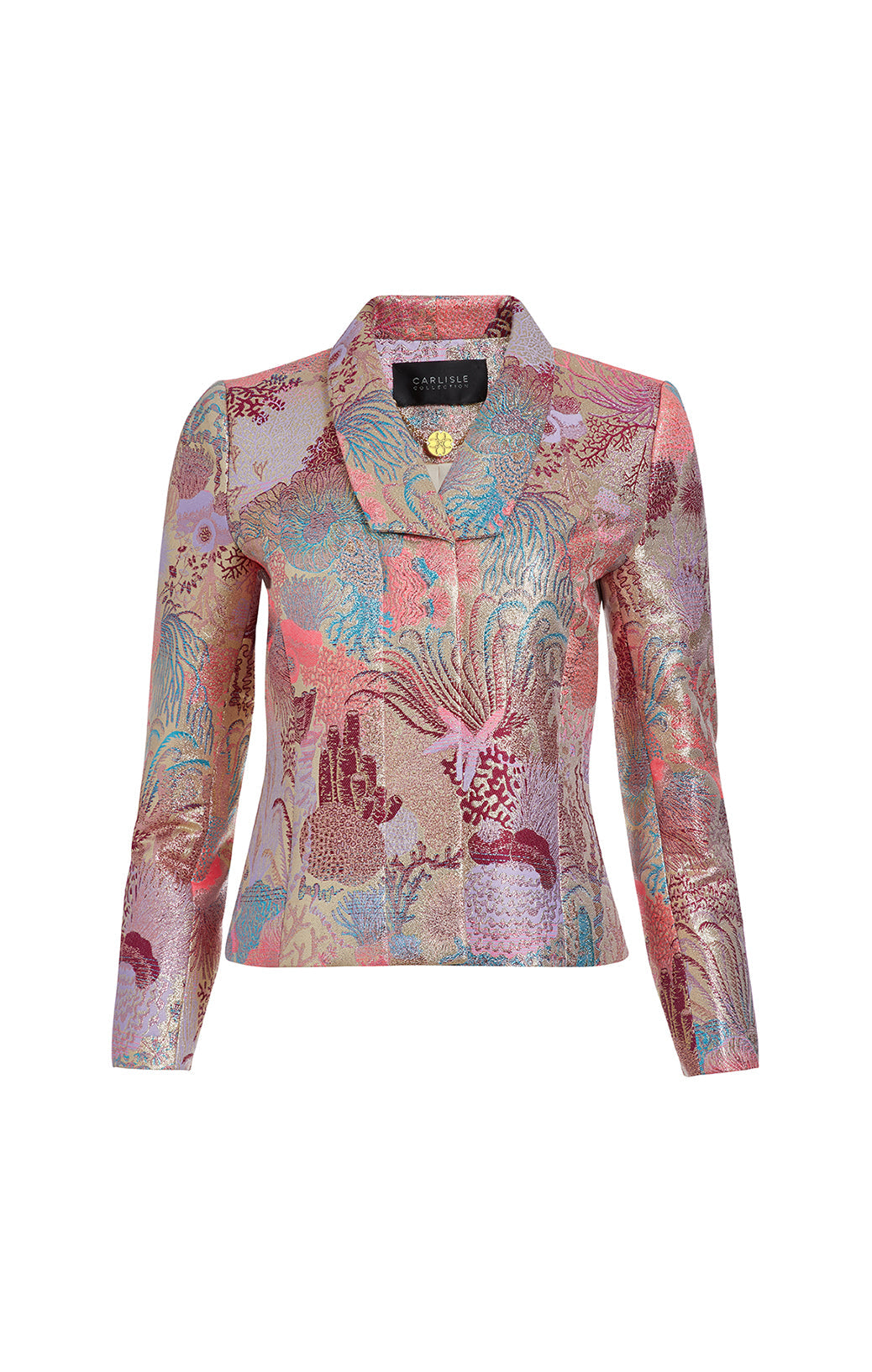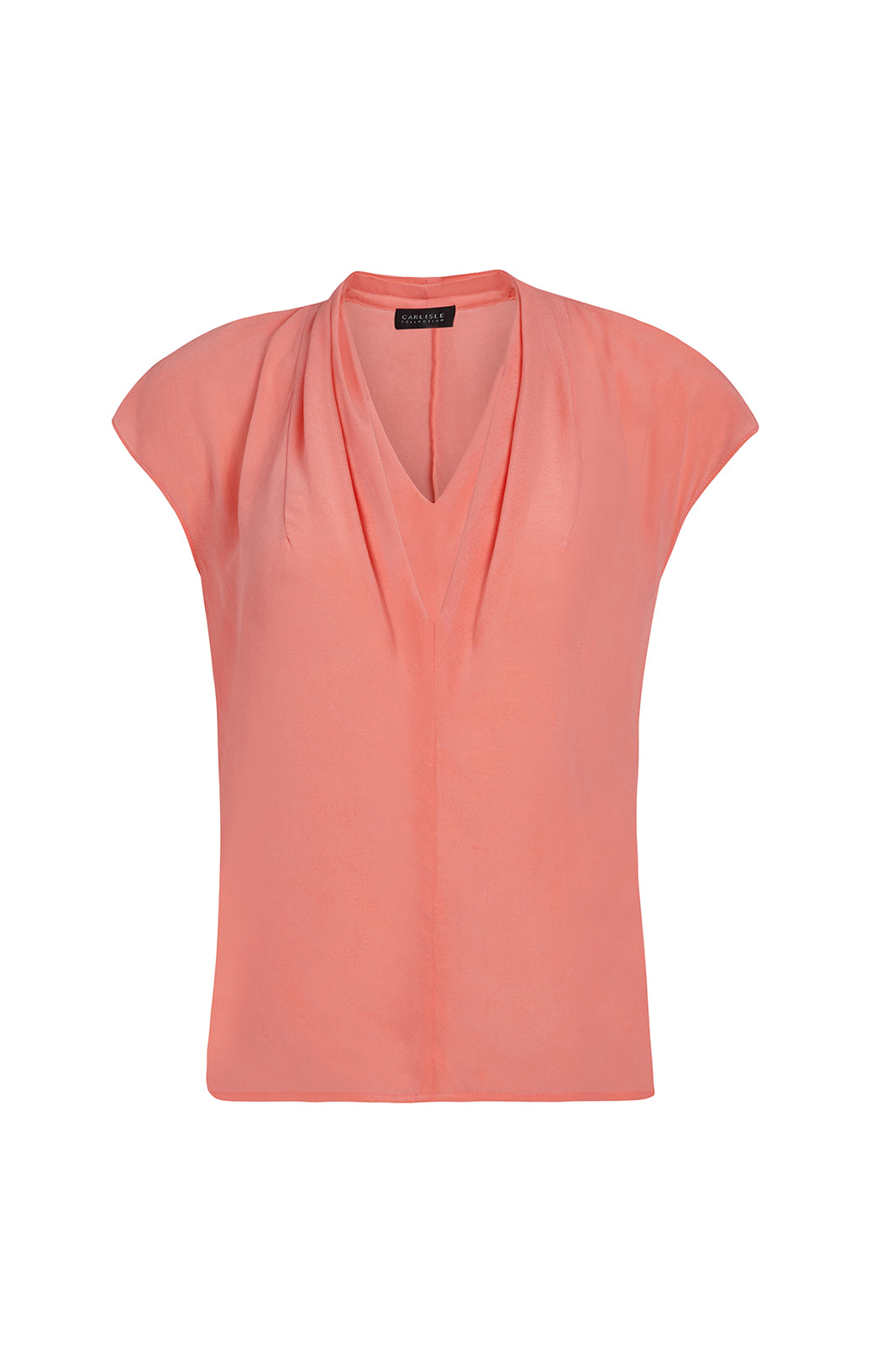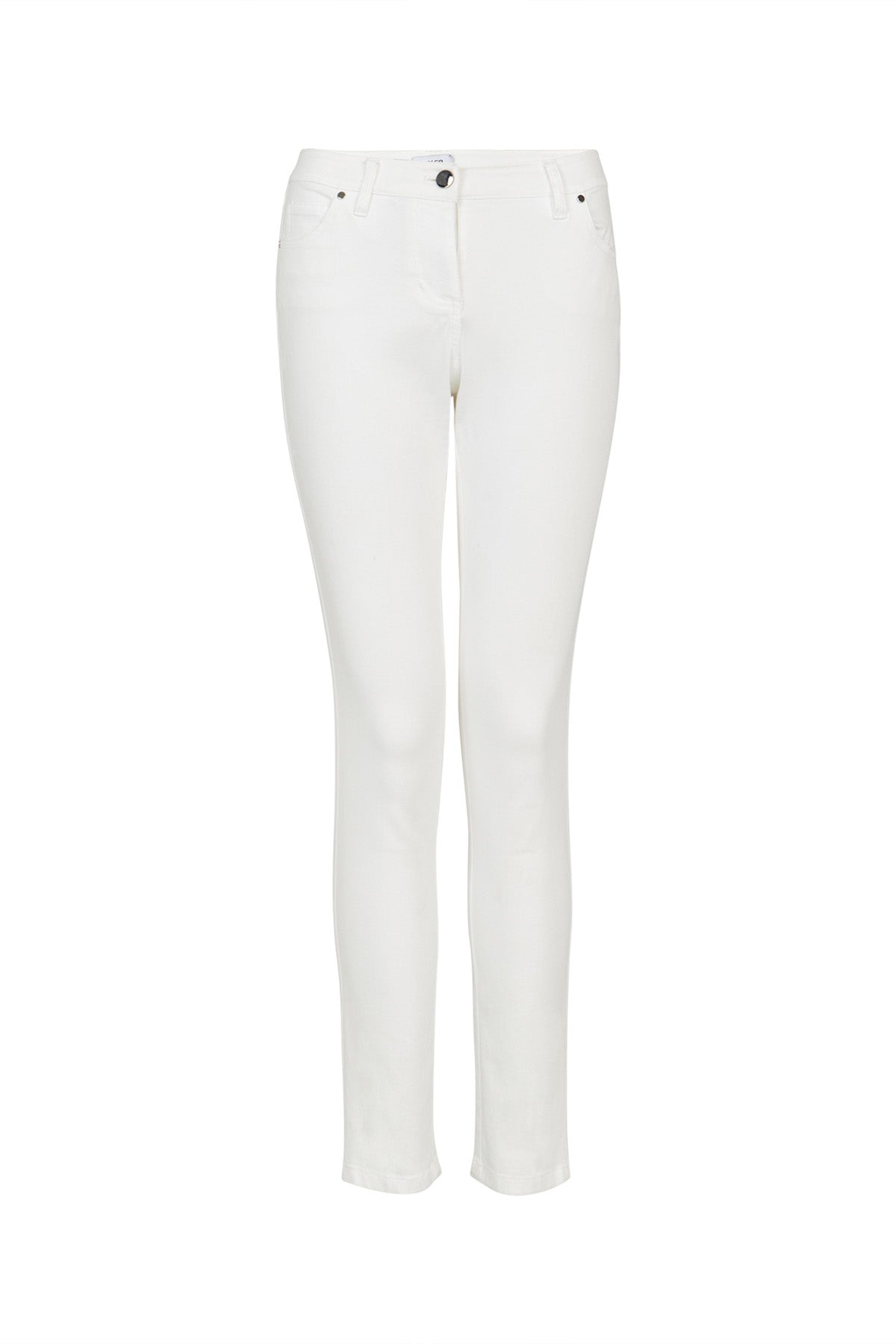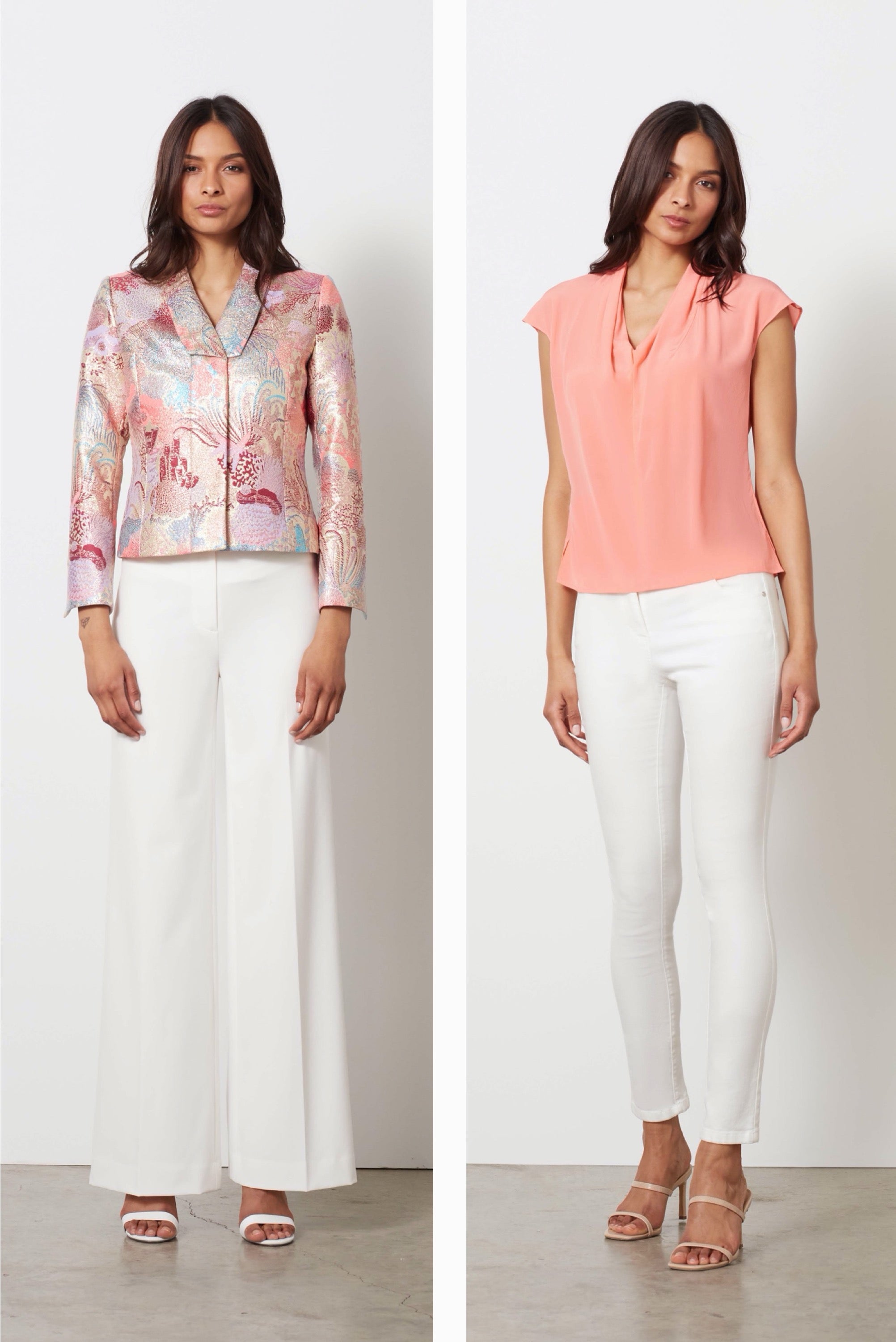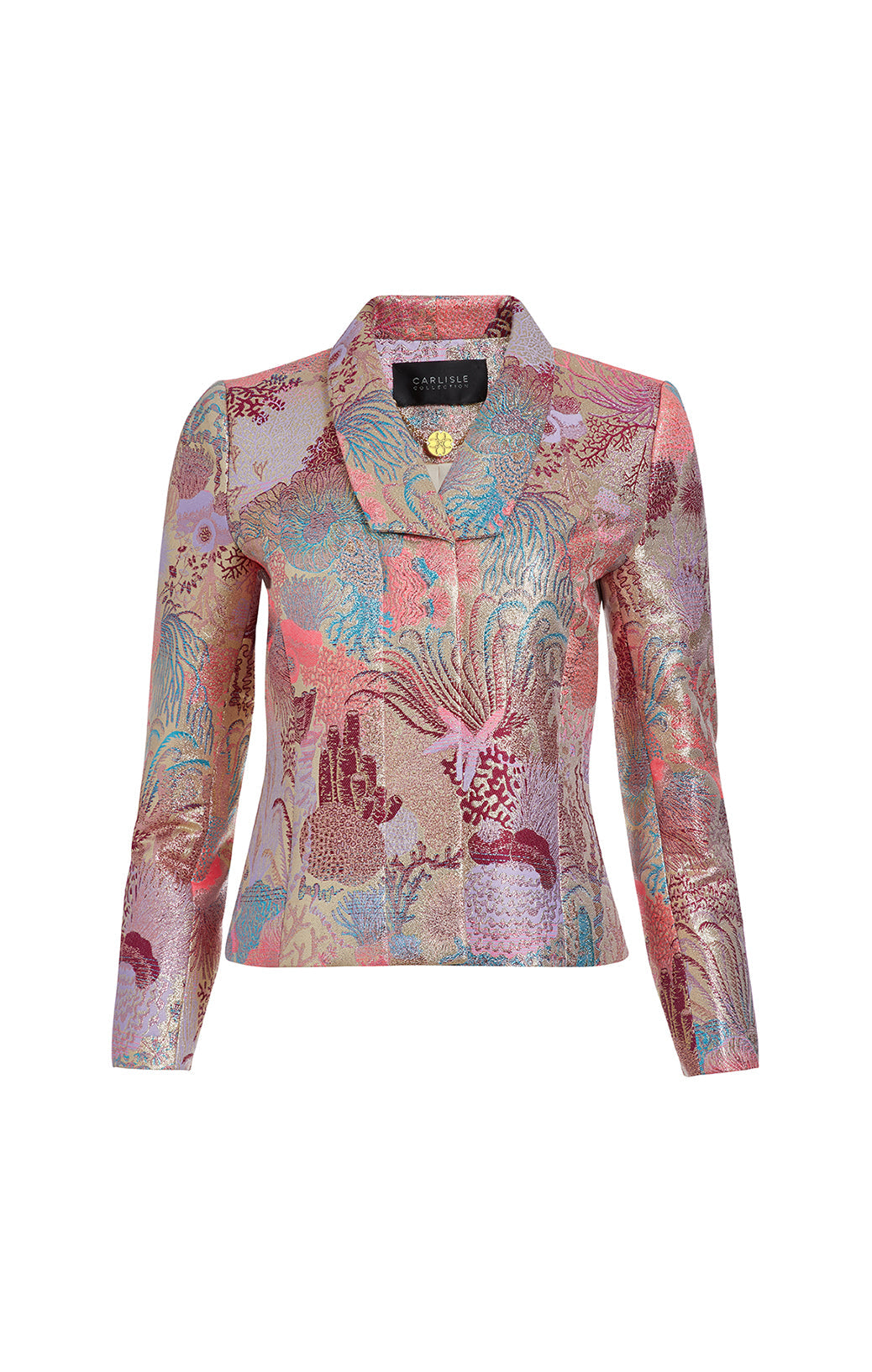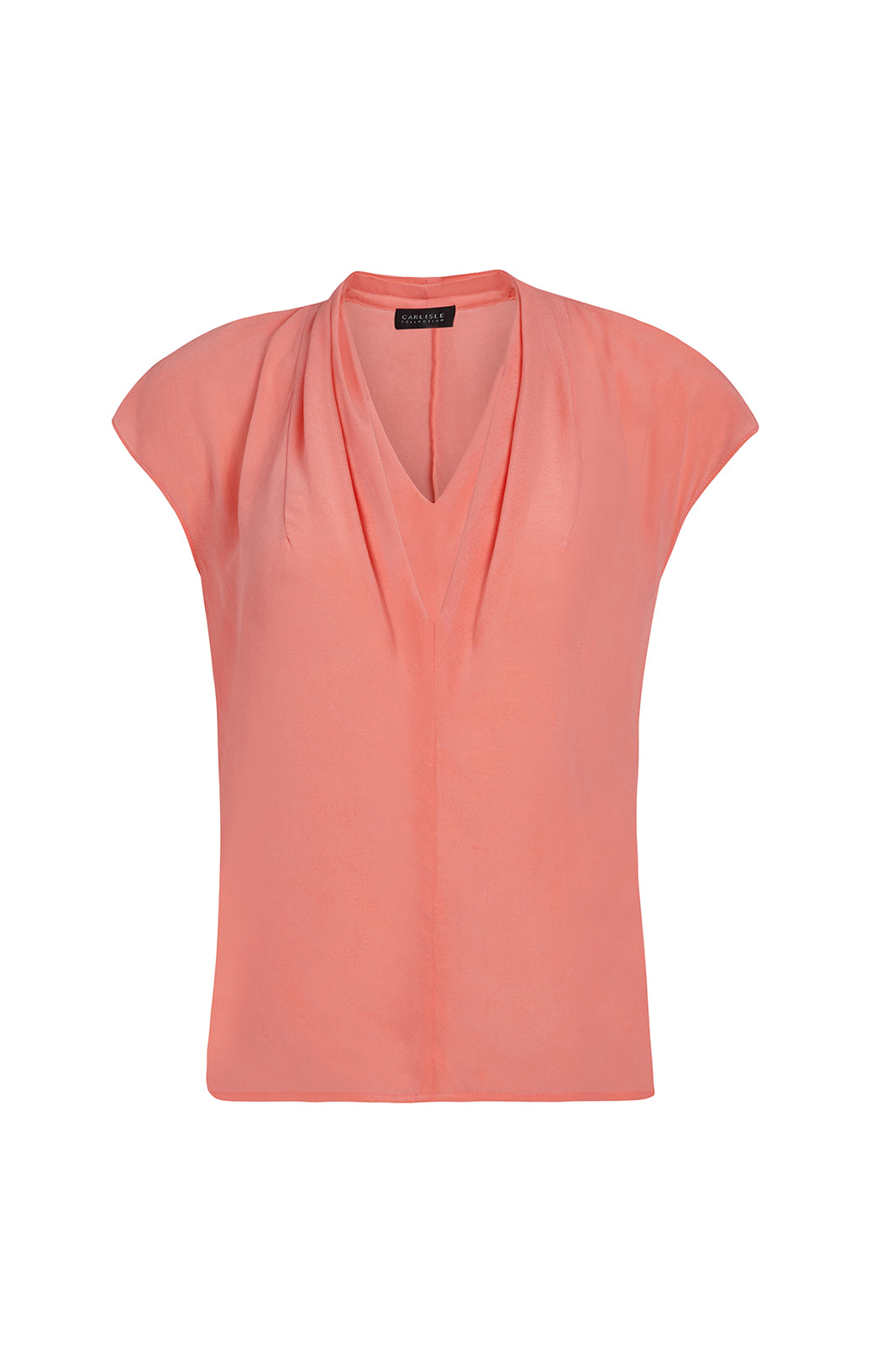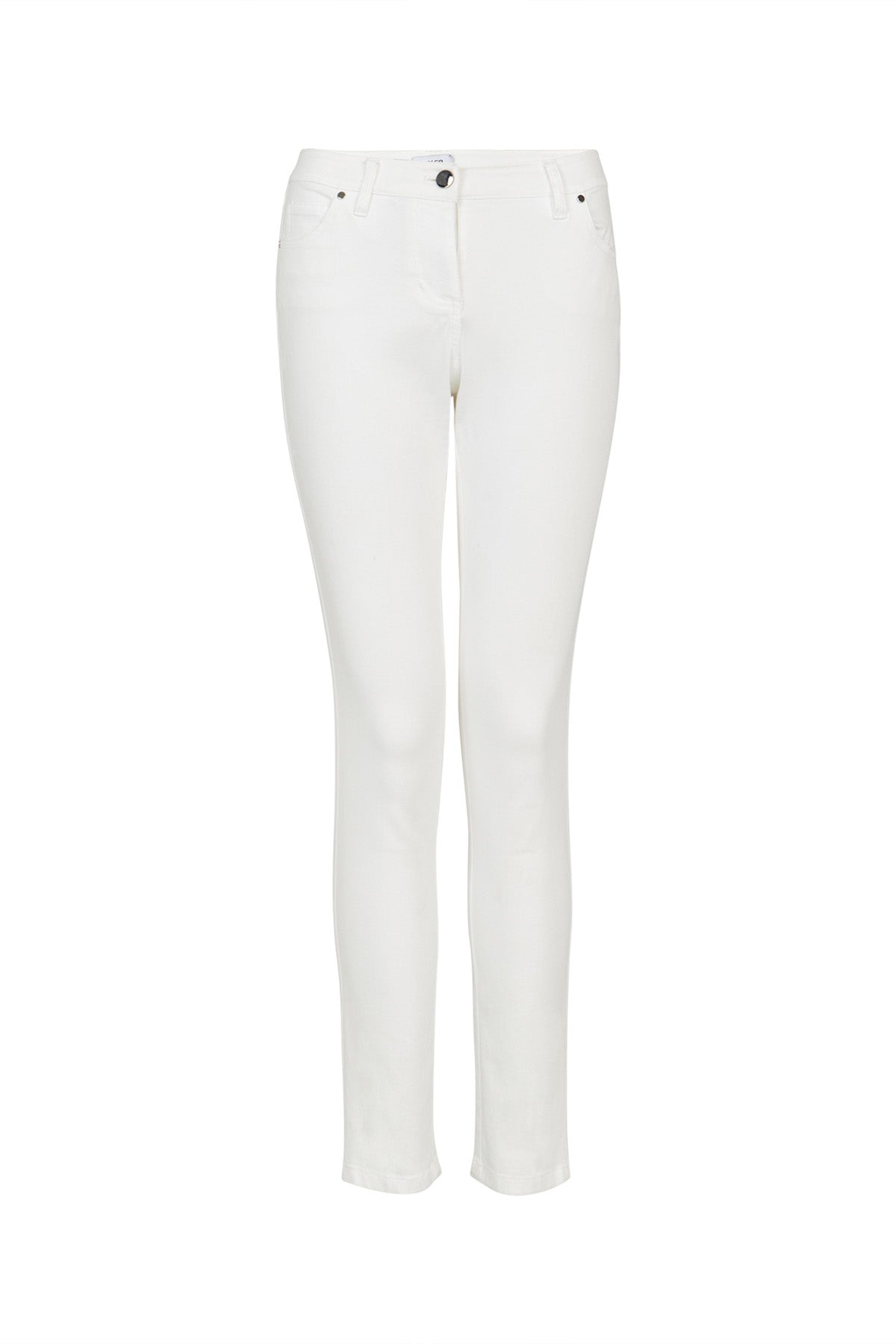 STYLES IN THIS LOOK
Carlisle | Summer 2023 | Lookbook Page 31
Seascape -
Hand-loomed in Paris, this exquisite brocaded French jacquard jacket is the fashion highlight of the season. It depicts a colorful Mediterranean coral reef that is teeming with life.
Campari - 
A front shoulder pleat gives this pullover silk crêpe de chine blouse the cachet of a double V-neck. The stretch silk crêpe de chine makes this blouse a summer go-to for ease.
Ghost Orchid -
Spring dressing is easy in these full-length ivory pants, with a super wide leg. Plus, the glamorous drape of this fluid stretch double-weave fabric is both photogenic and comfortable.
Sasha White -
No wardrobe is complete without a pair of white jeans. These ankle-length, low-waist jeans in comfortable stretch Italian cotton ensure an elegant silhouette with a slim fit.