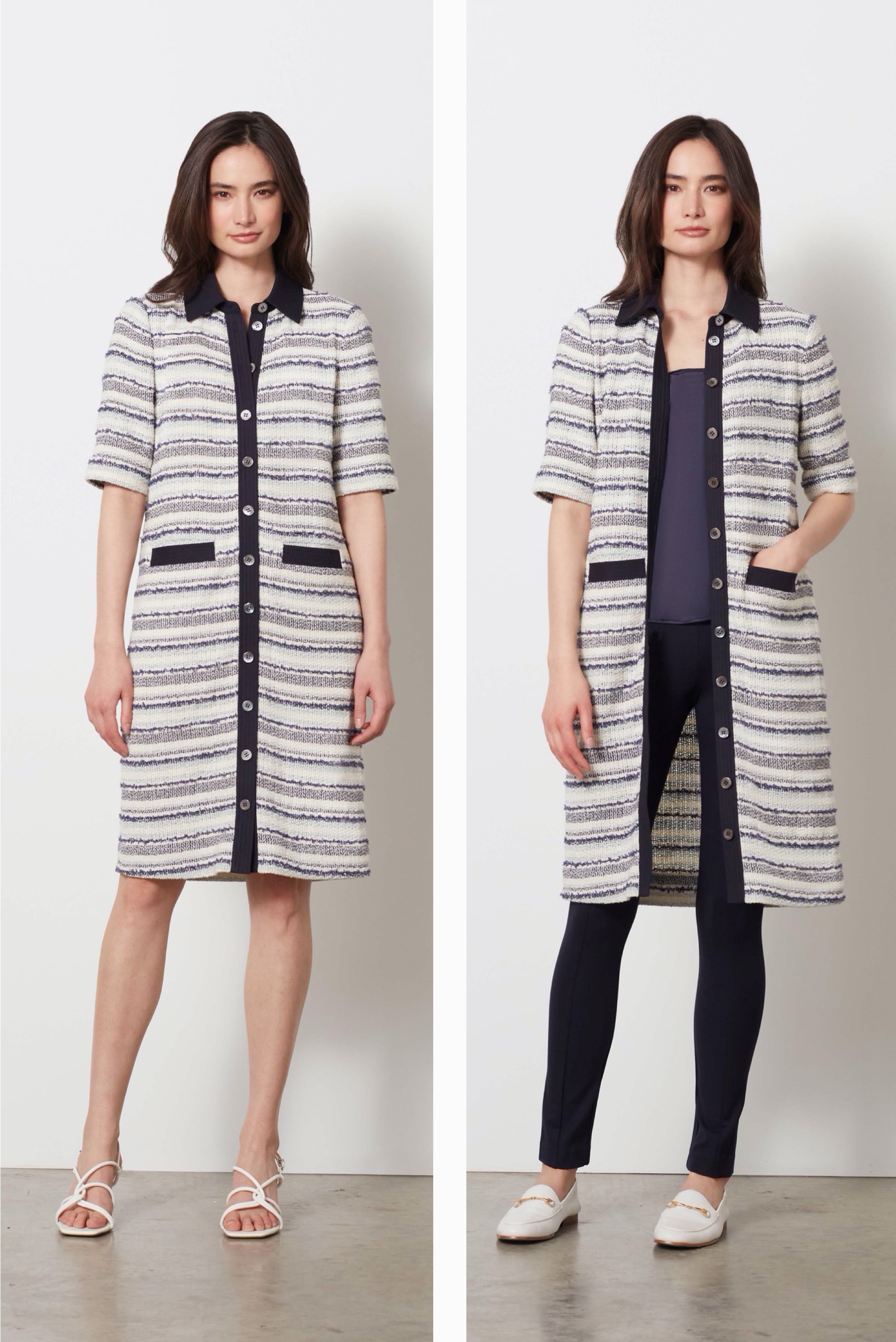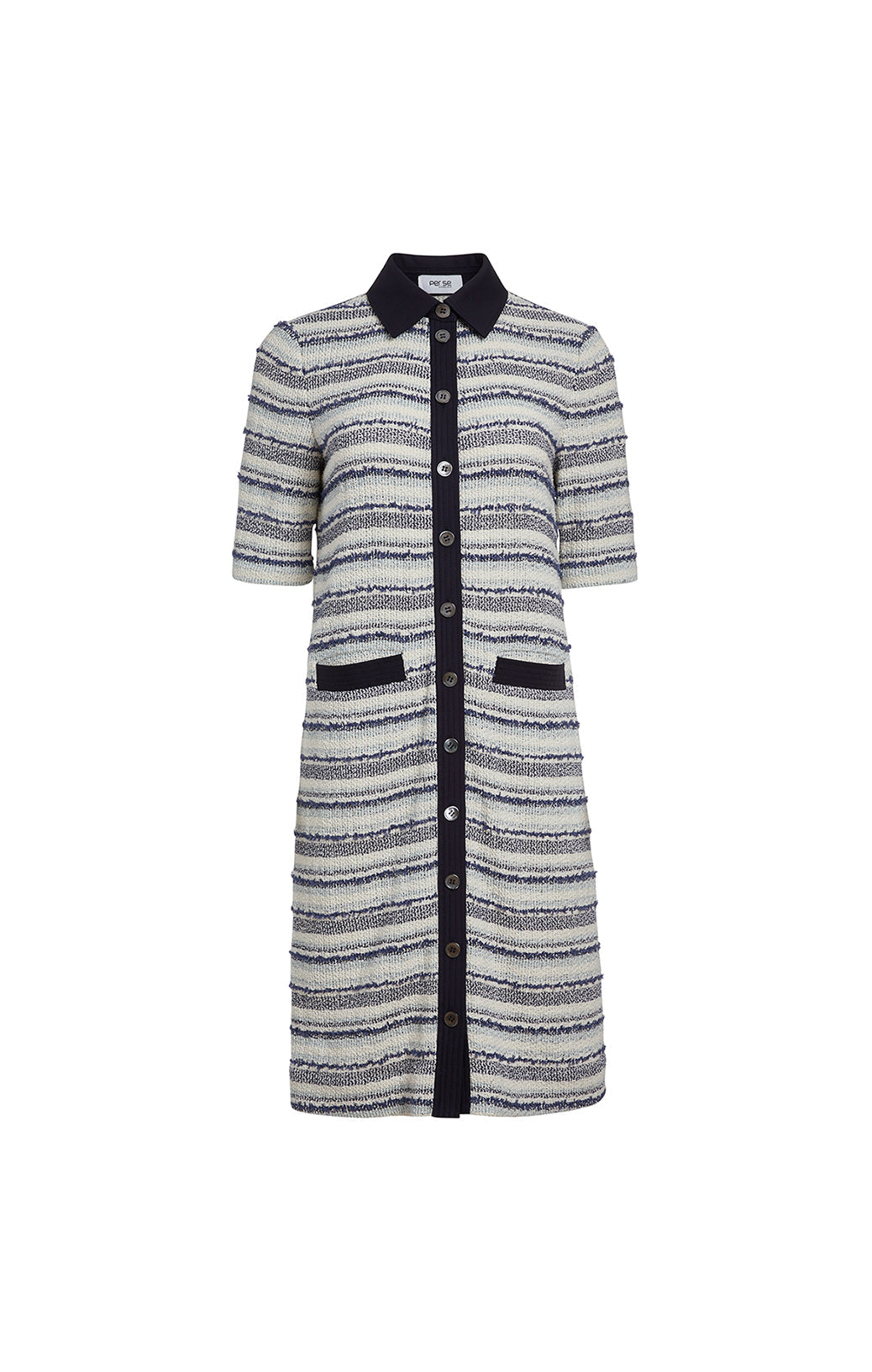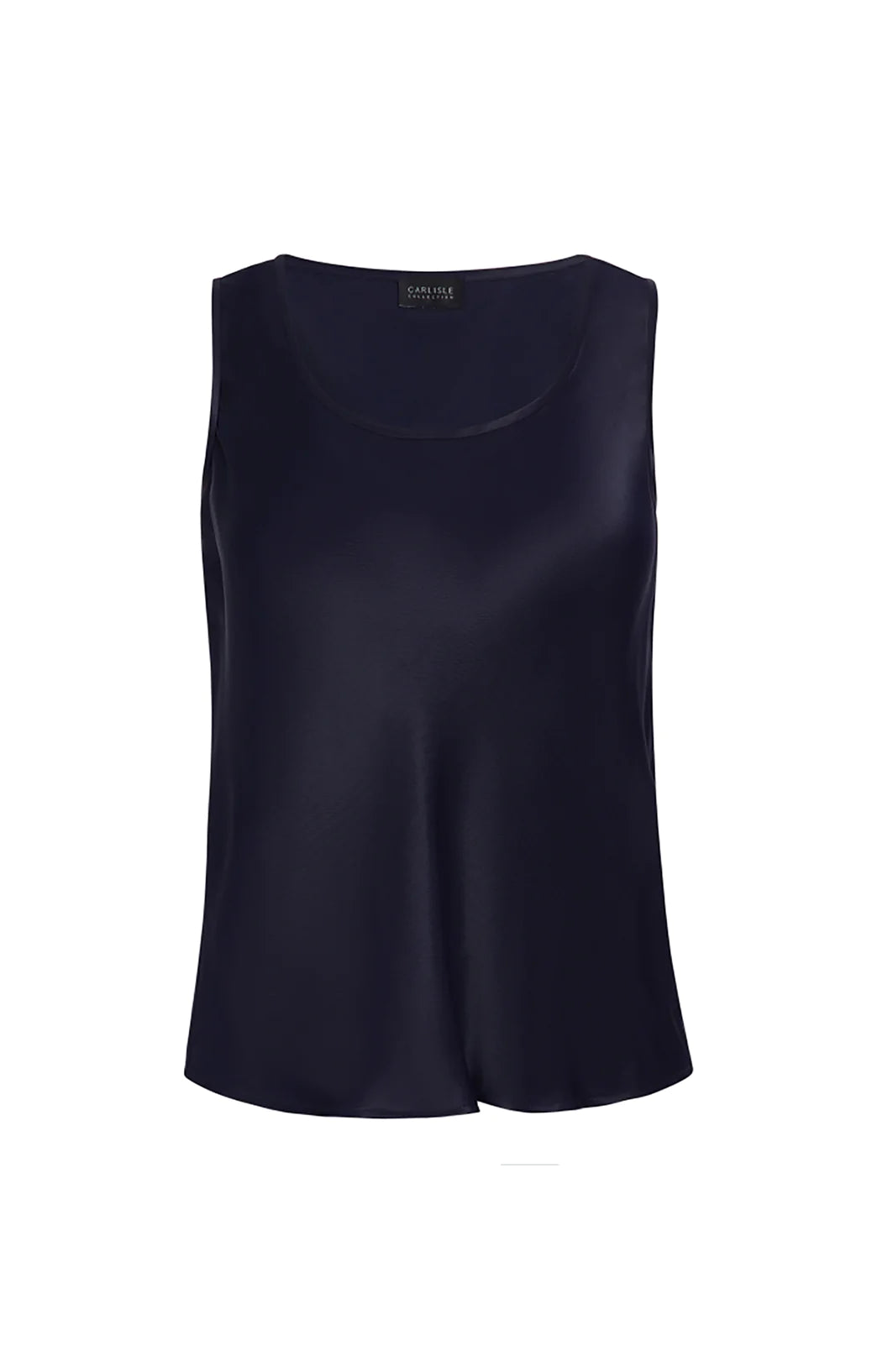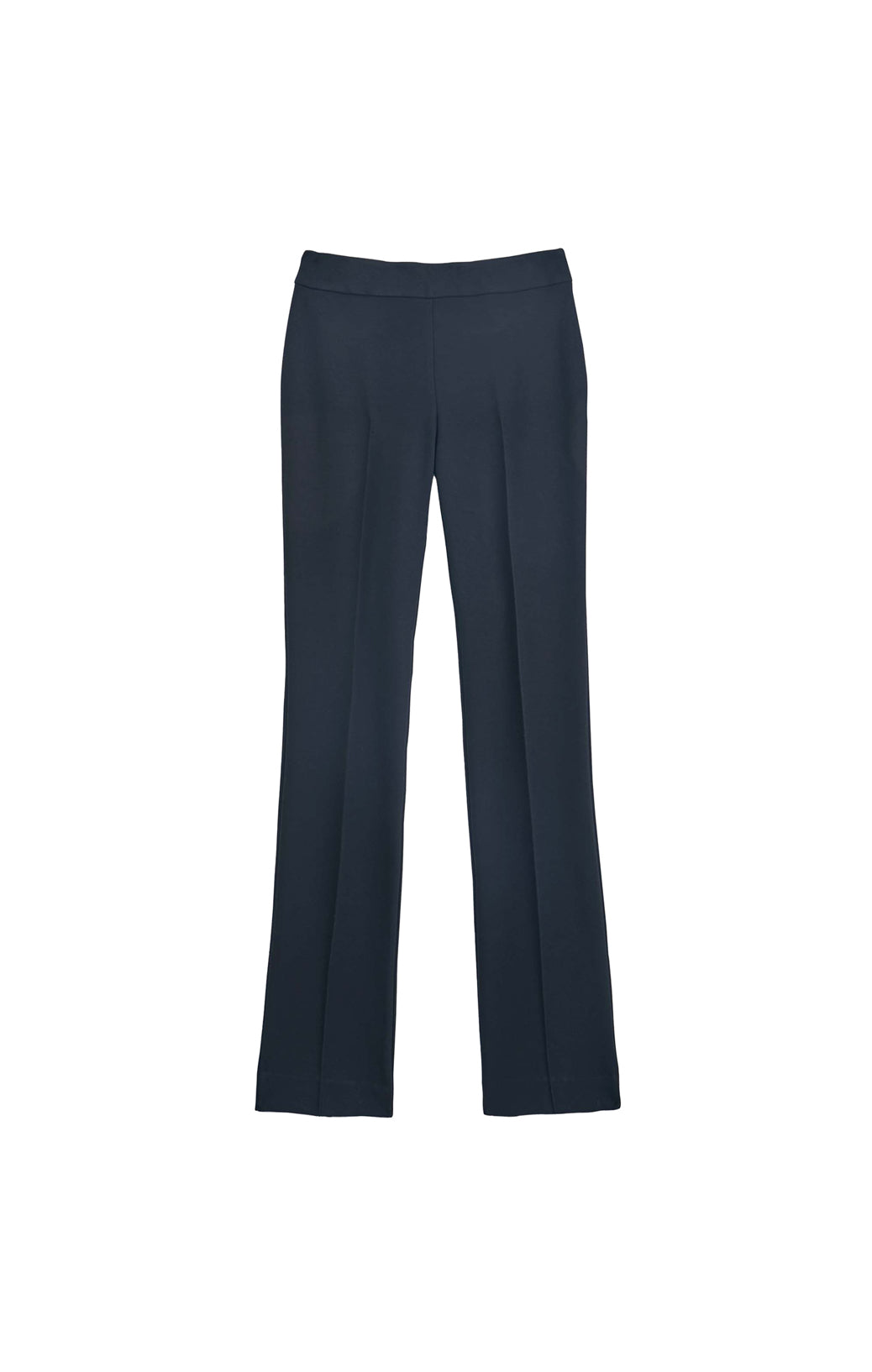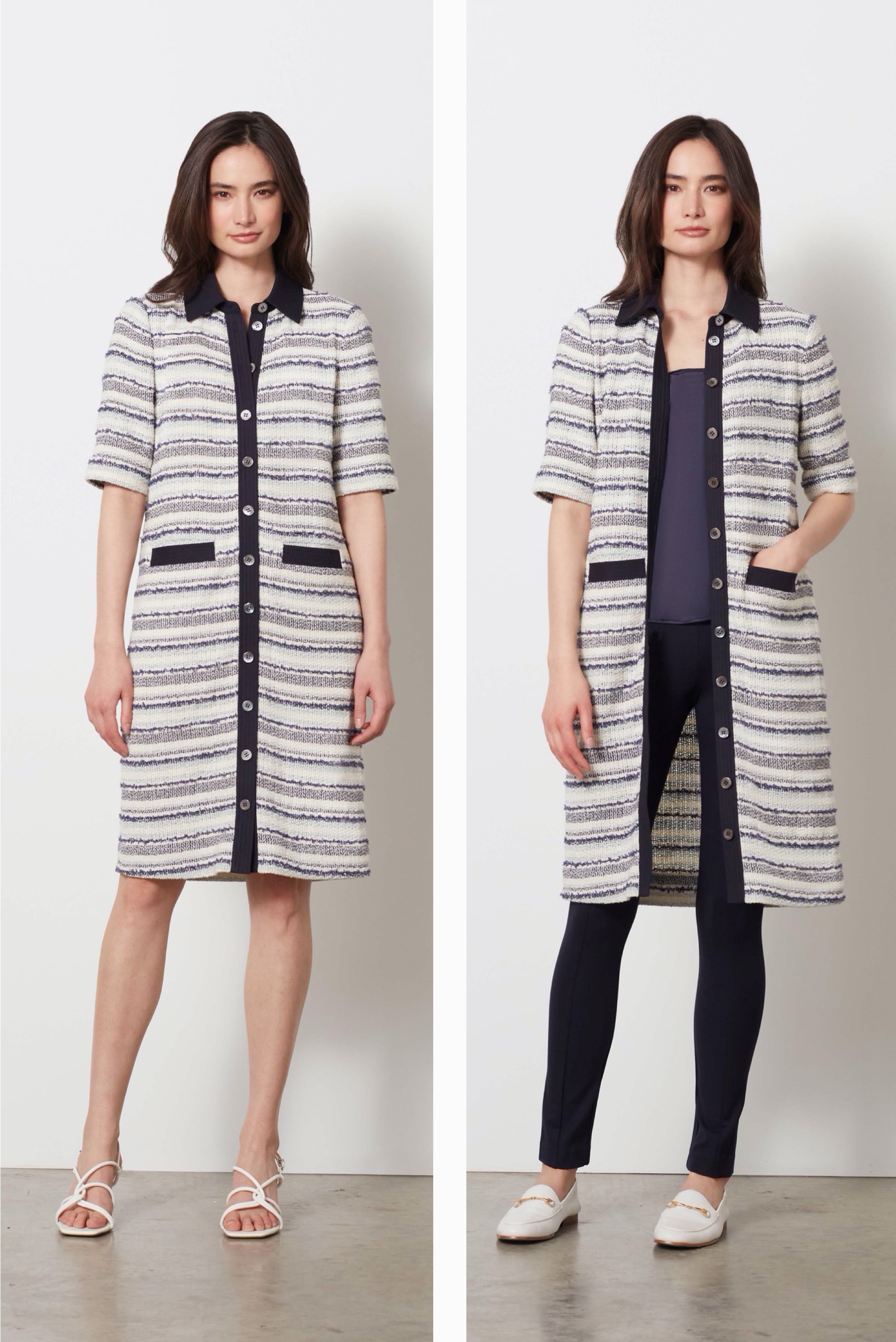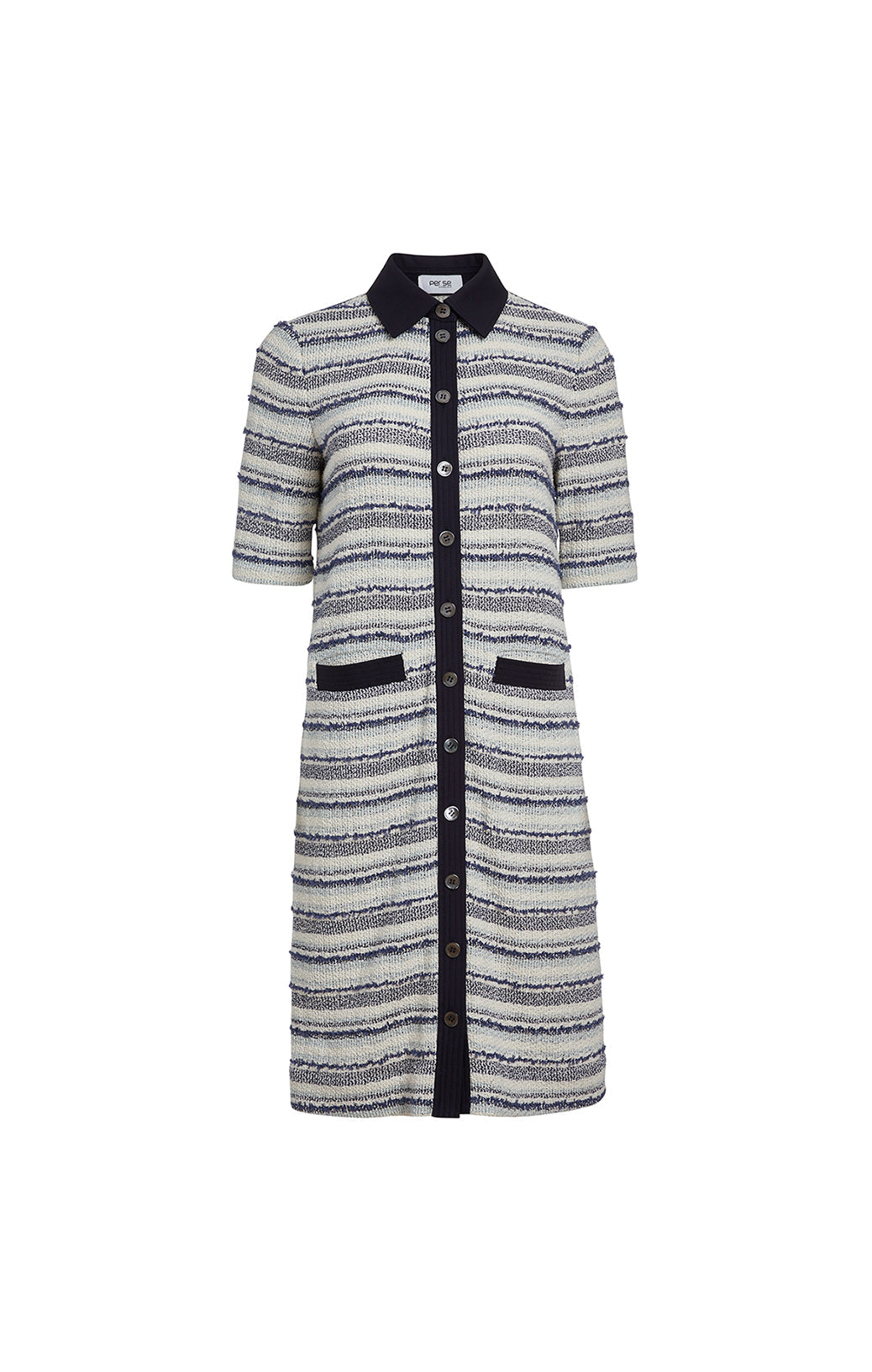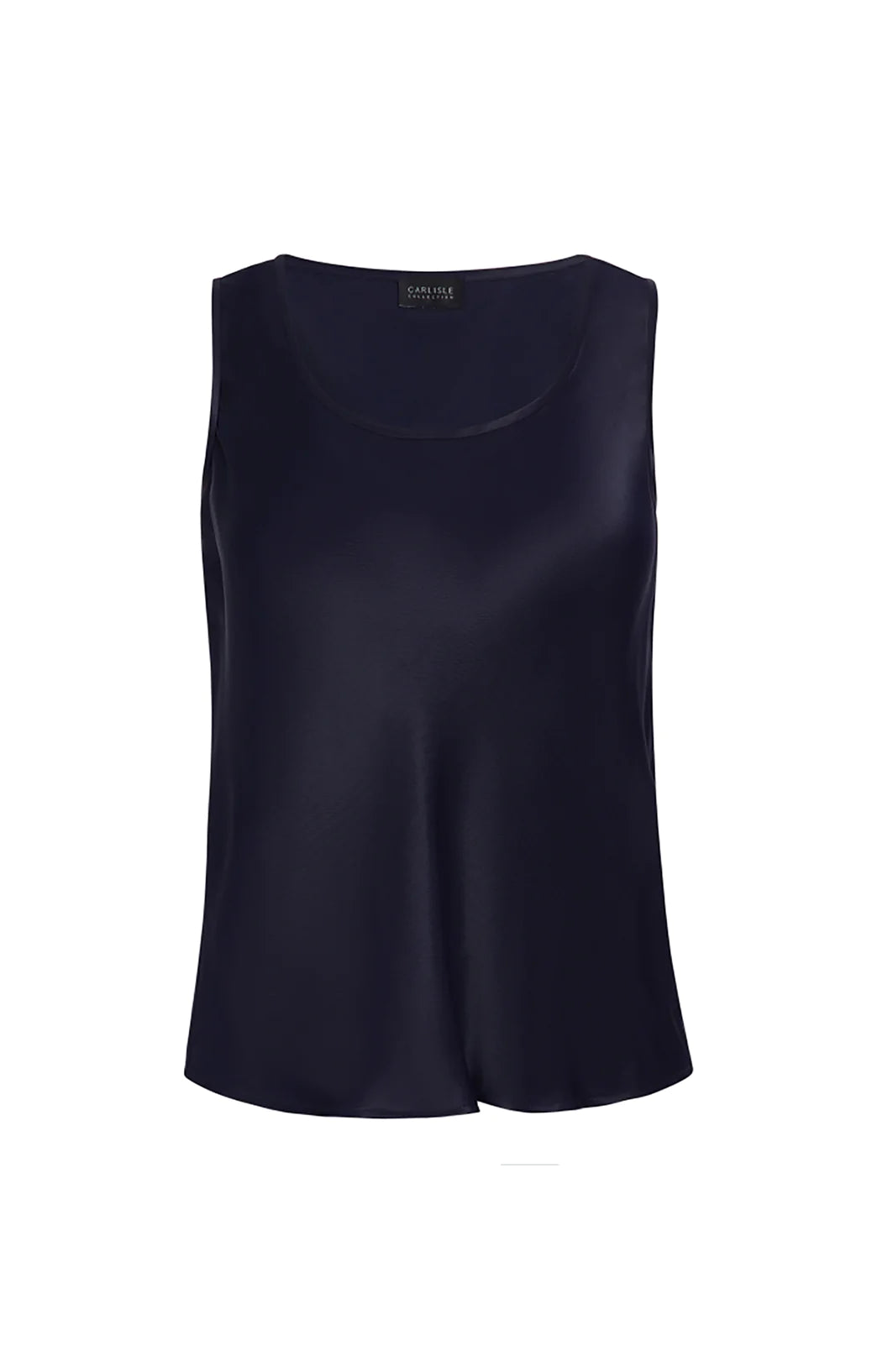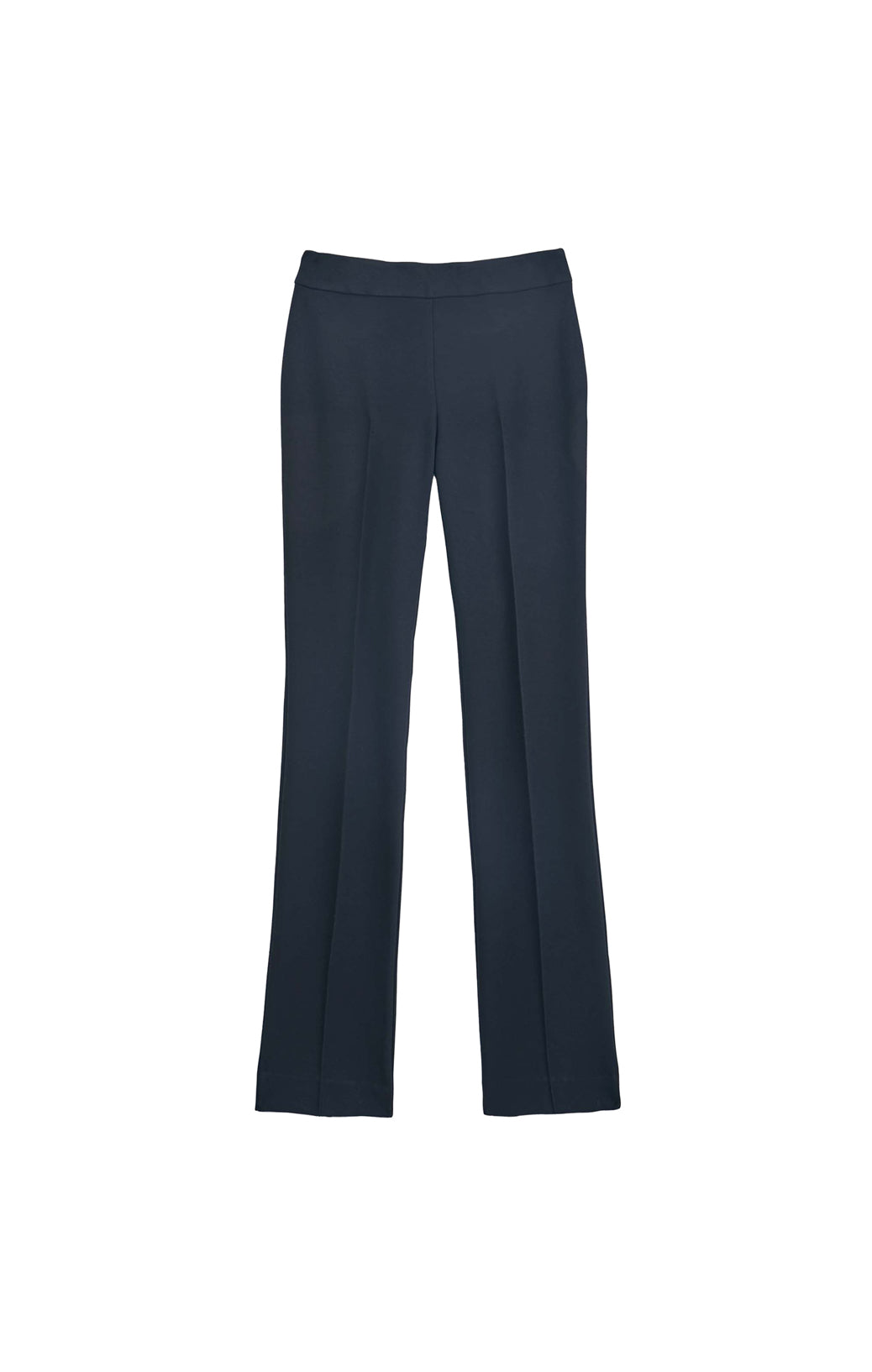 STYLES IN THIS LOOK
Carlisle | Summer 2023 | Lookbook Page 19
Excursion -
This posh striped Italian fringed tweed shirt dress is mostly cool cotton, further enriched by solid-navy trapunto-stitched shirting at the collar stand, placket and pocket welts.
Chorine -
This high-low navy crêpe-back satin charmeuse tank blouse is cut on a bias for a drape with dressed-up glamour. Build a trendy column of color with the pants in the same color and fabric.
Nikita Navy -
A pair of great trousers can be just as important as a statement top when it comes to feeling styled for the day. The sleek Nikita NY stretch pull-on ponte pants offer the impeccable tailoring of our slim Linda fit with the shape-keeping comfort of a double knit fabric.