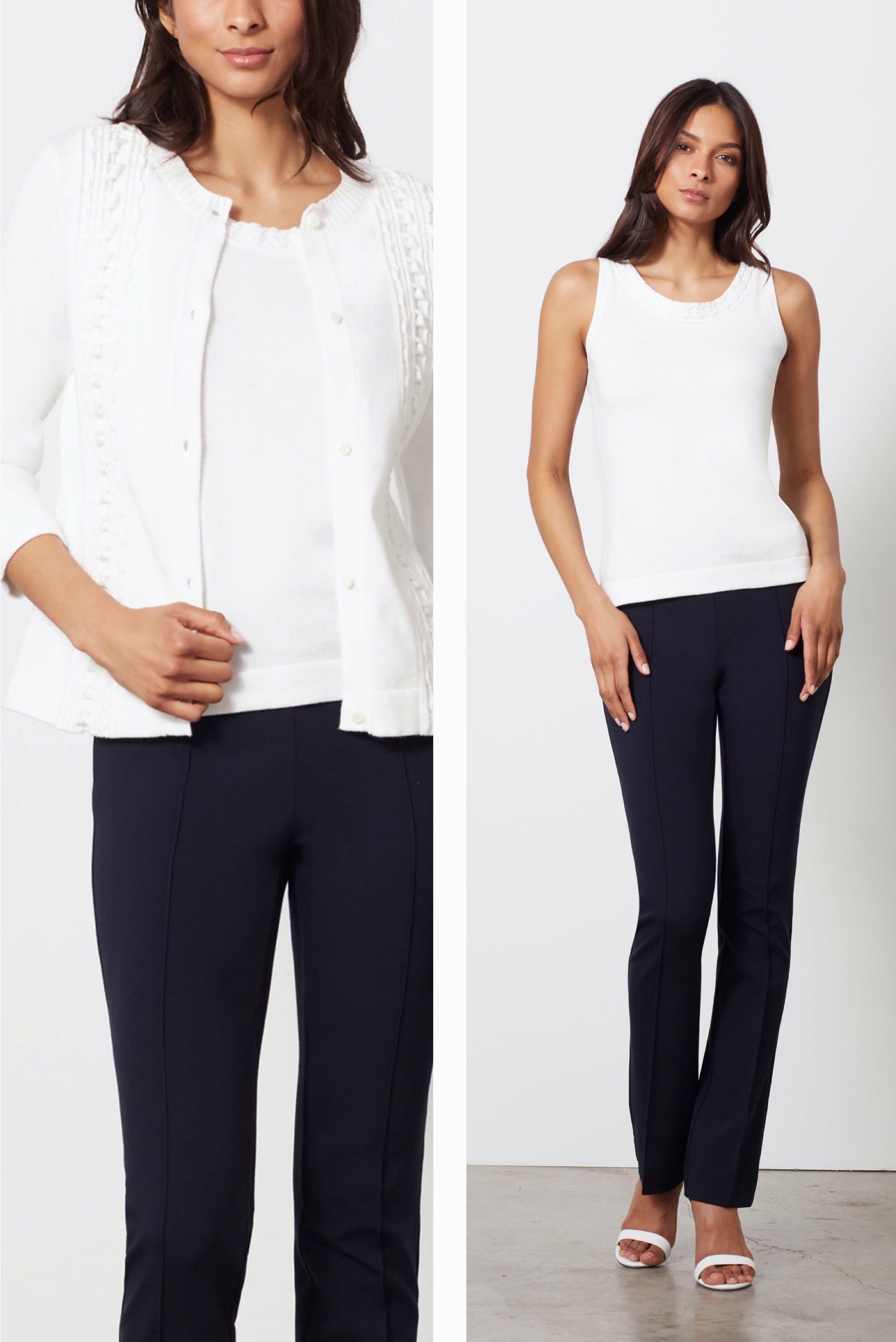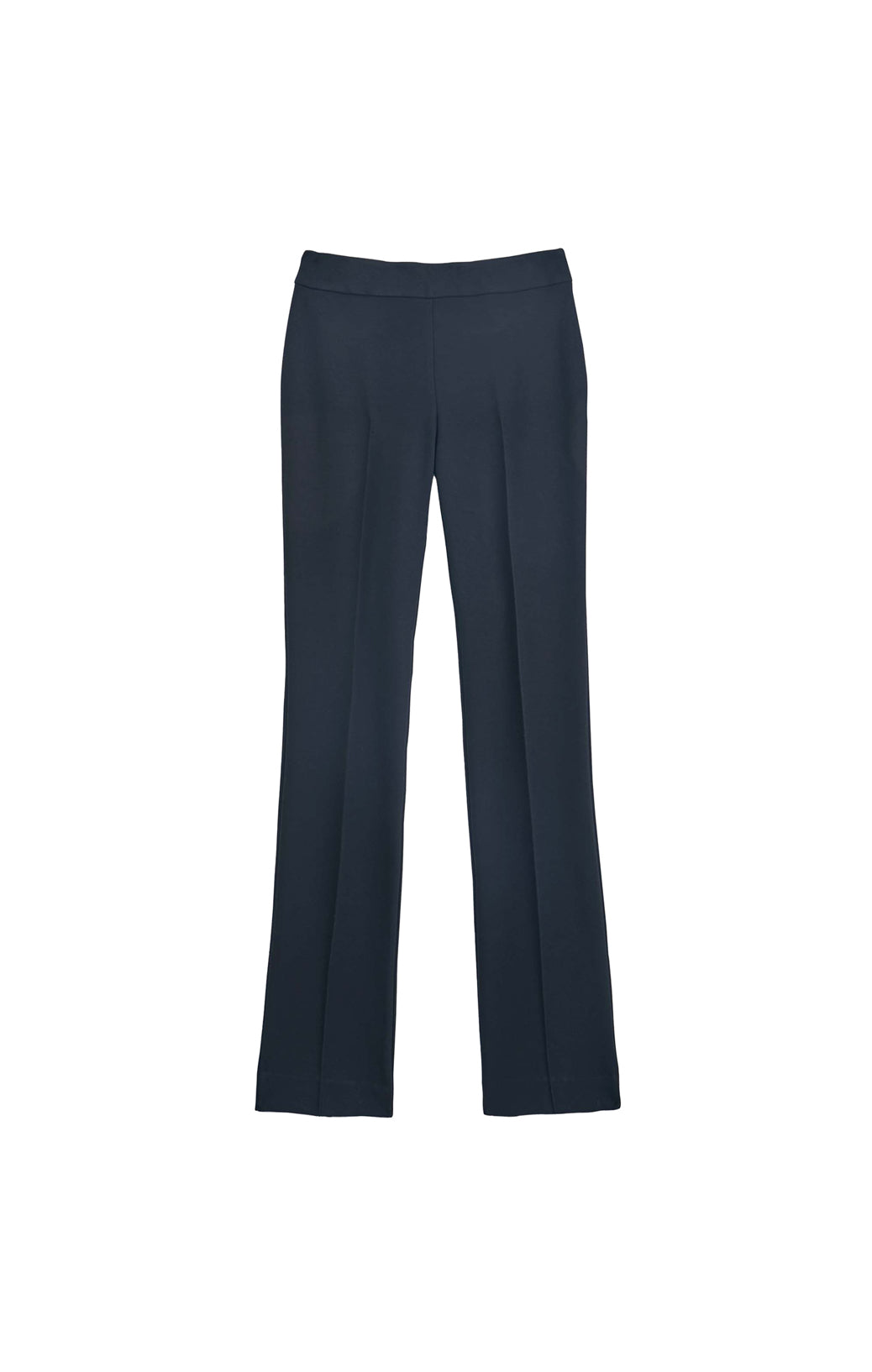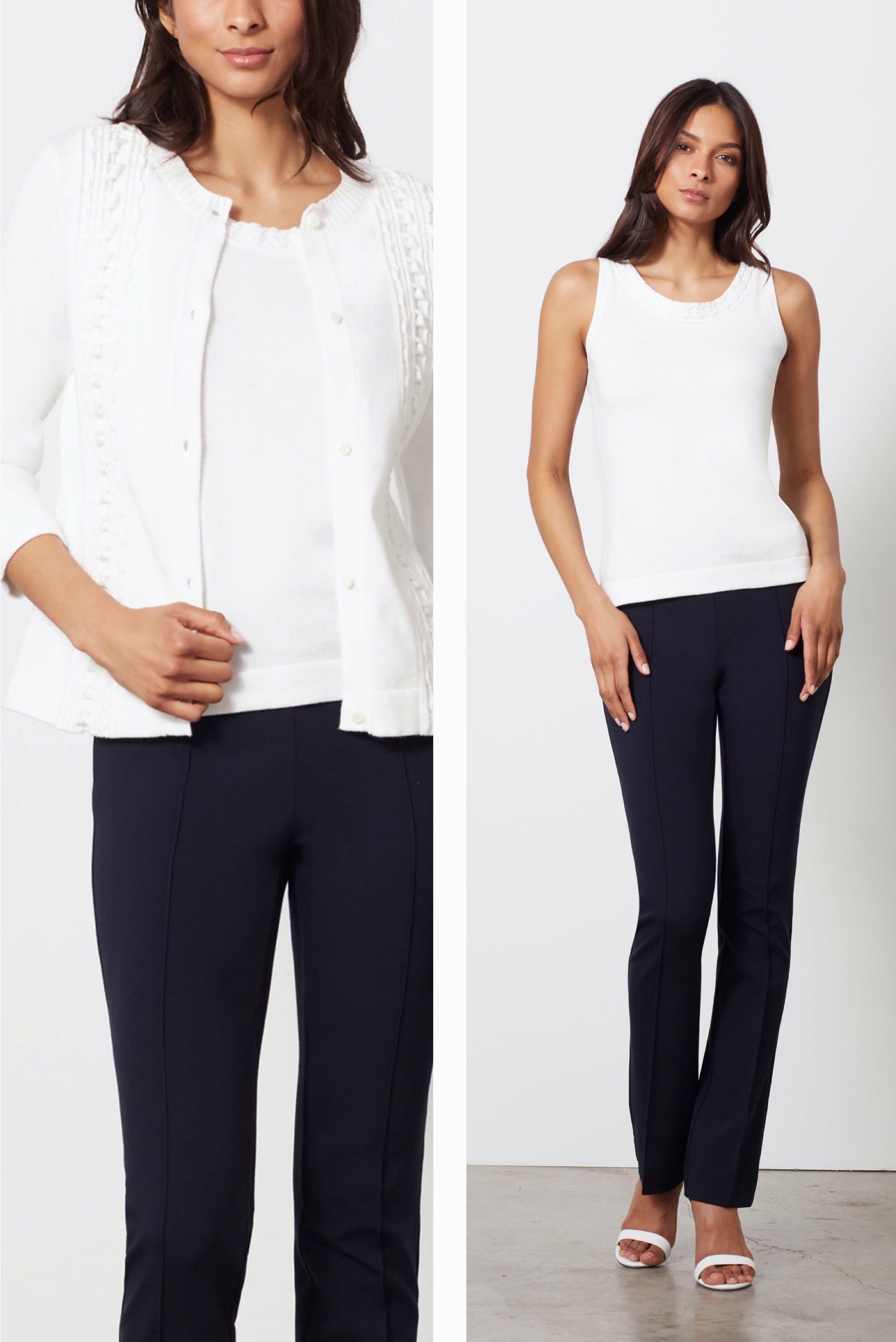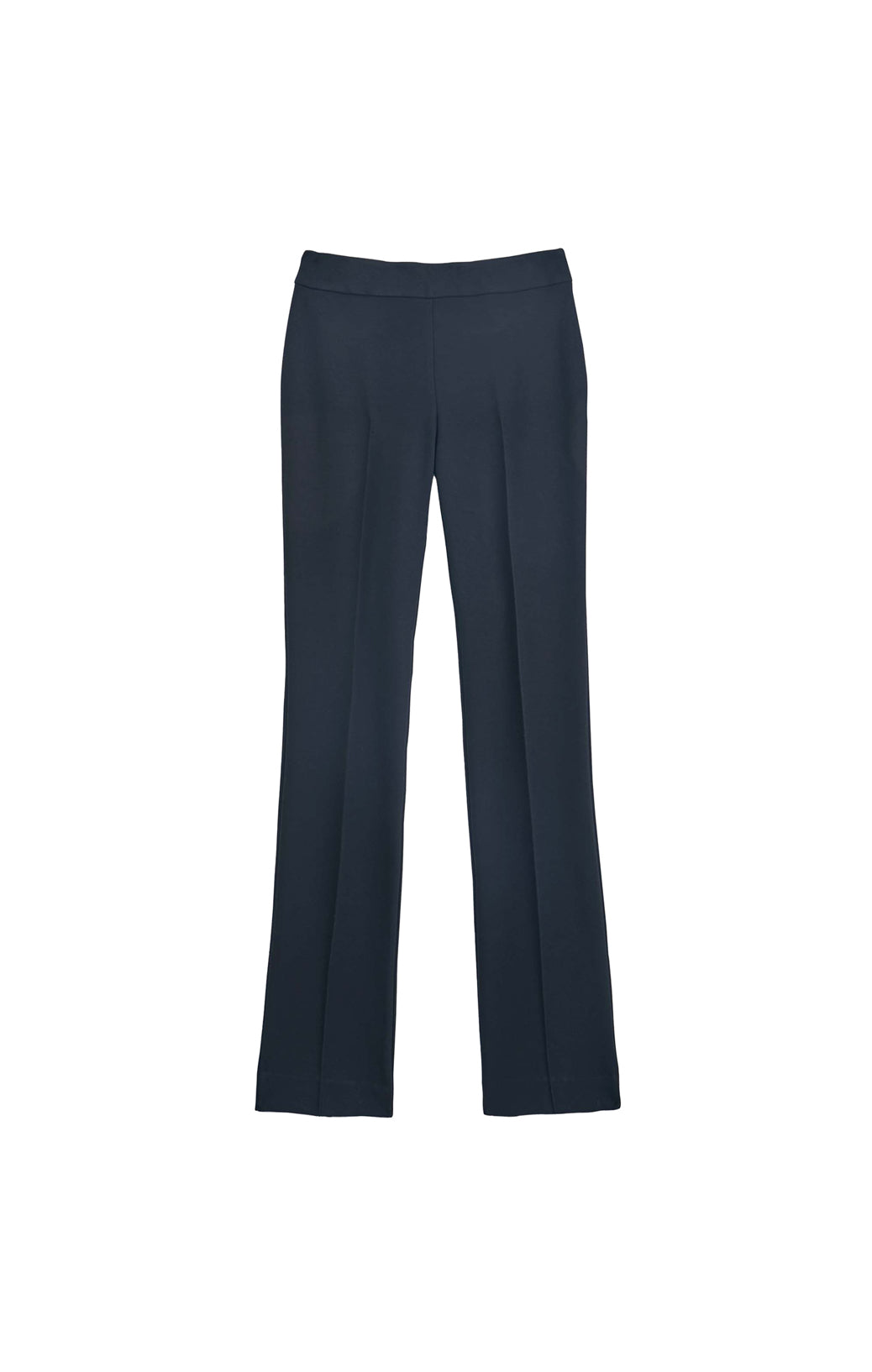 STYLES IN THIS LOOK
Carlisle | Summer 2023 | Lookbook Page 18
Sugarloaf -
This jersey knit cardi features soft combed cotton and luxurious details. The front interlocking loops are linked-on tubular jersey. The vertical accents are Ottoman-stitch ribs.
Sugarloaf -
This versatile white jersey stitch shell in soft combed cotton accents summer outfits with linked-on tubular jersey waves, crossed by Ottoman-stitch ribs at the wide crew neck.
Nikita Navy -
A pair of great trousers can be just as important as a statement top when it comes to feeling styled for the day. The sleek Nikita NY stretch pull-on ponte pants offer the impeccable tailoring of our slim Linda fit with the shape-keeping comfort of a double knit fabric.