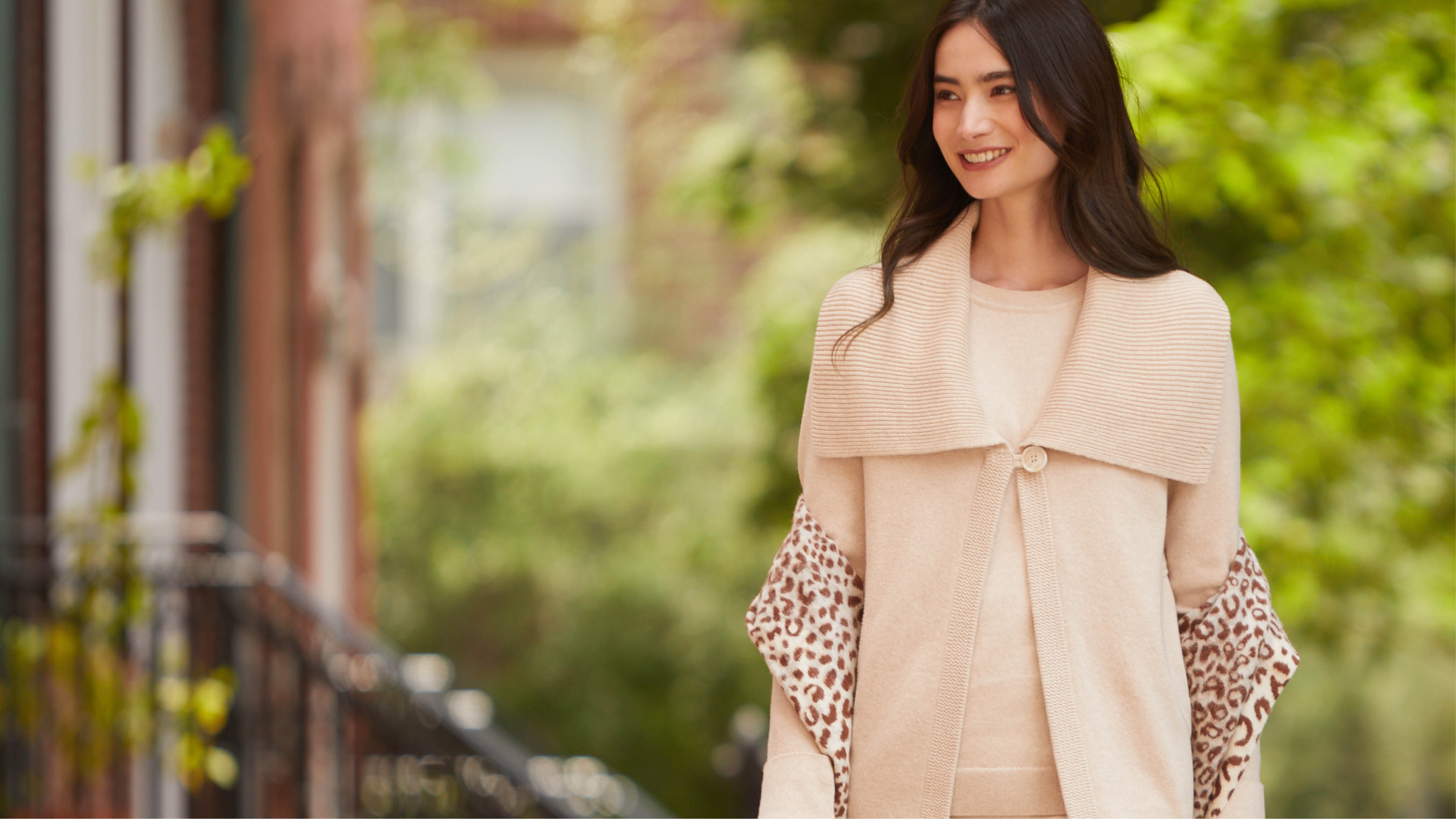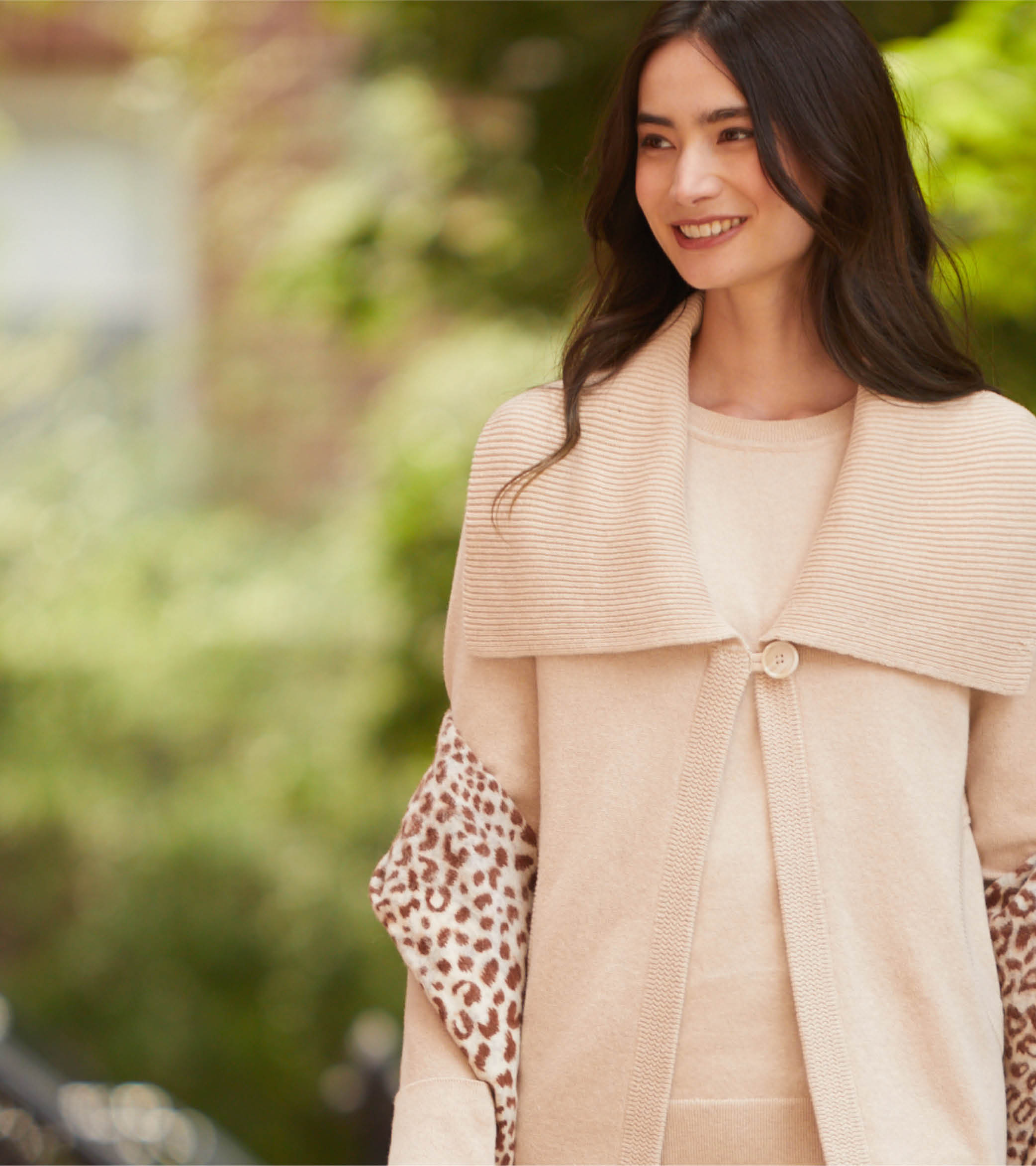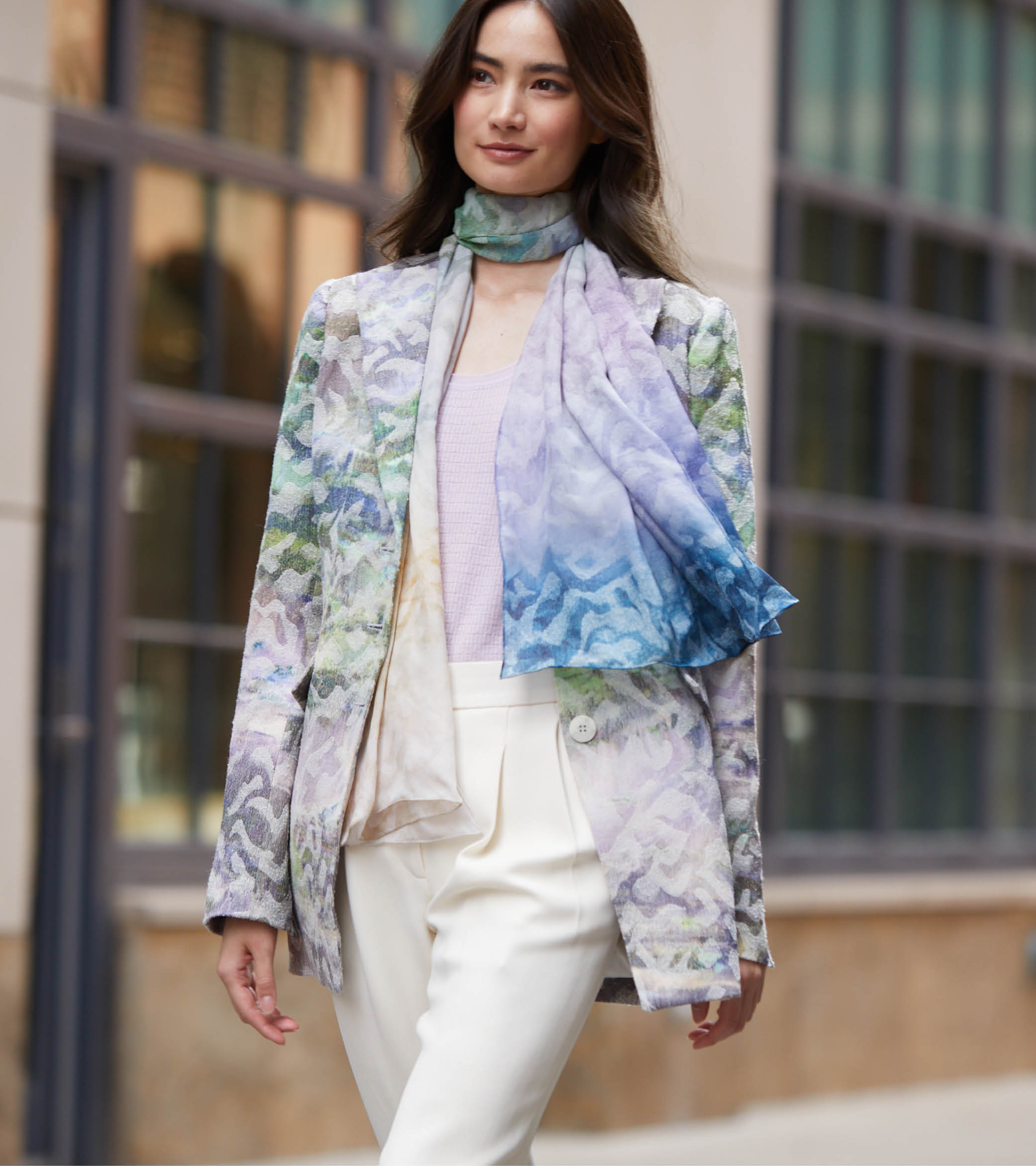 NEW BEGININGS
"New Beginnings" invites you to embrace the enchanting lighting effects of dawn as a source of inspiration for our refreshing winter fashion collection. This is when the rising sun paints the sky in romantic misty violets, gray greens, and other sublime colors, symbolizing the promise of a new day and a revitalized wardrobe. In a palette featuring nouvean navy, laurel wreath green, soft lavender fog, warm tapioca, and very berry pink, our collection reimagines winter as a canvas for a new year's rejuvenation. Opulent knits, intricate prints, and woven jacquards add allure, elevating both casual essentials and special occasion ensembles. The fusion of luxurious textures with this palette, heralding renewal, transforms each piece into a symbol of transition and hope. "New Beginnings" expresses an attitude that embraces change, intensifying winter looks with a sense of rebirth and celebration. This capsule collection serves as a testament to the dawn of possibility.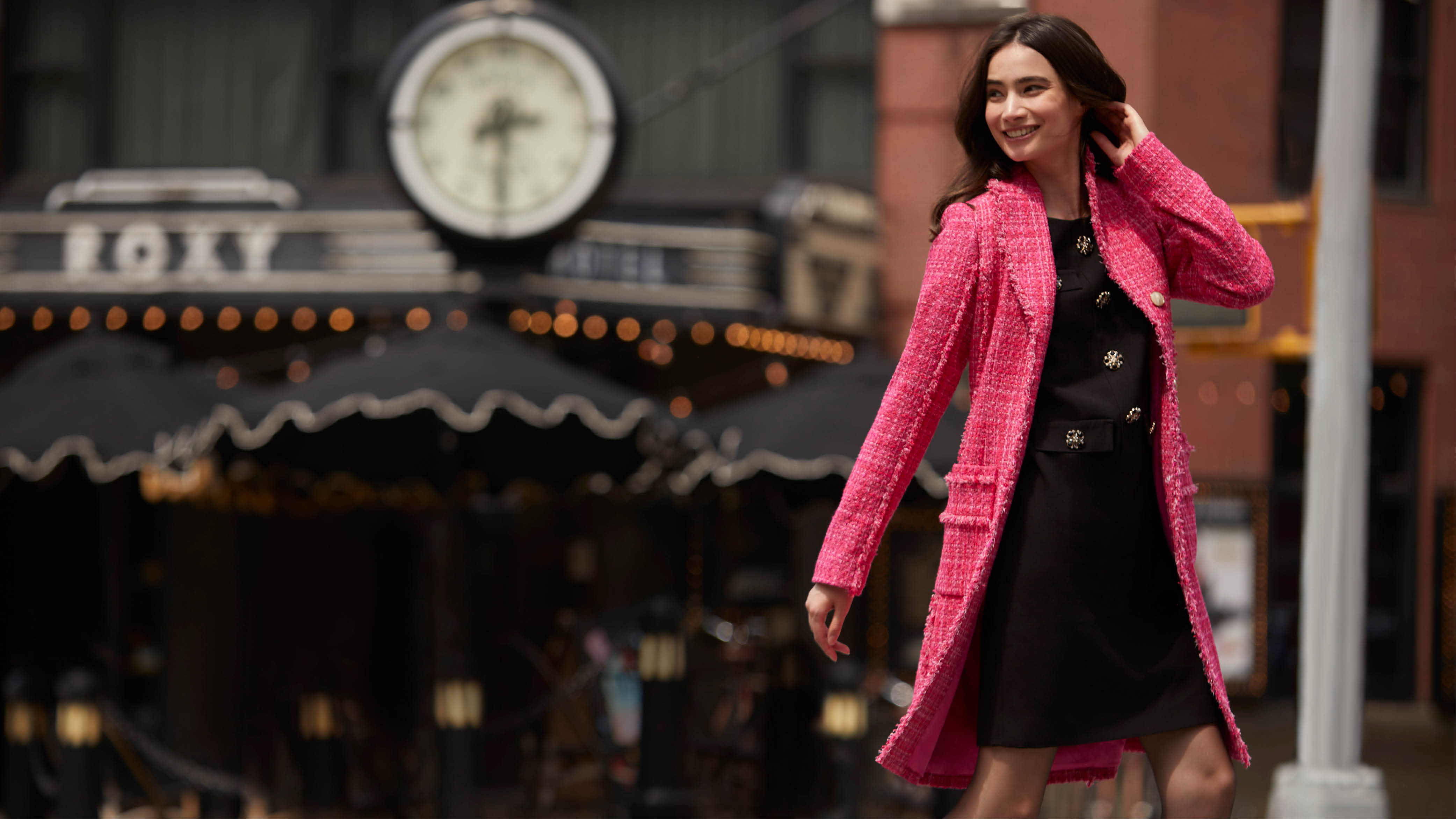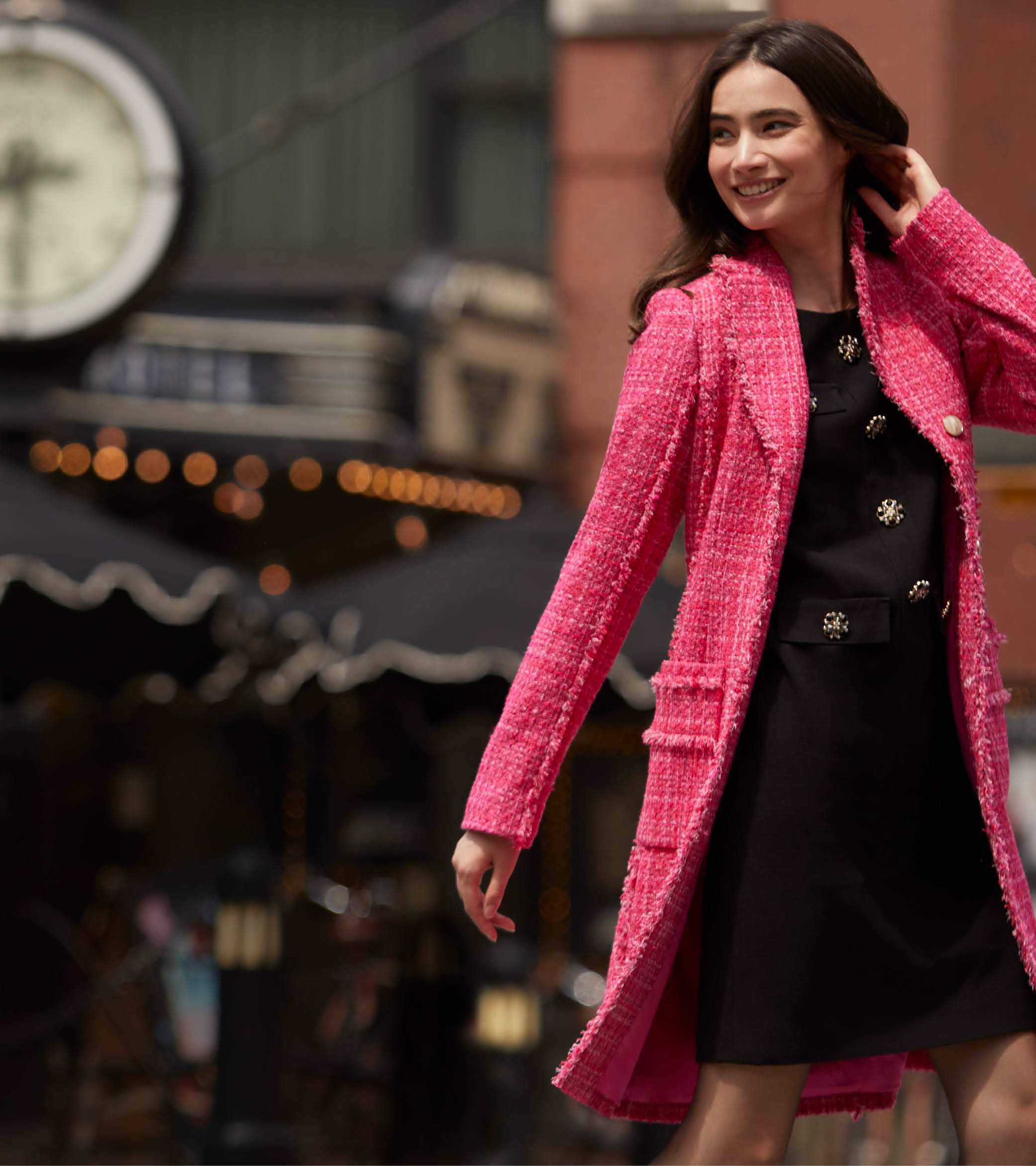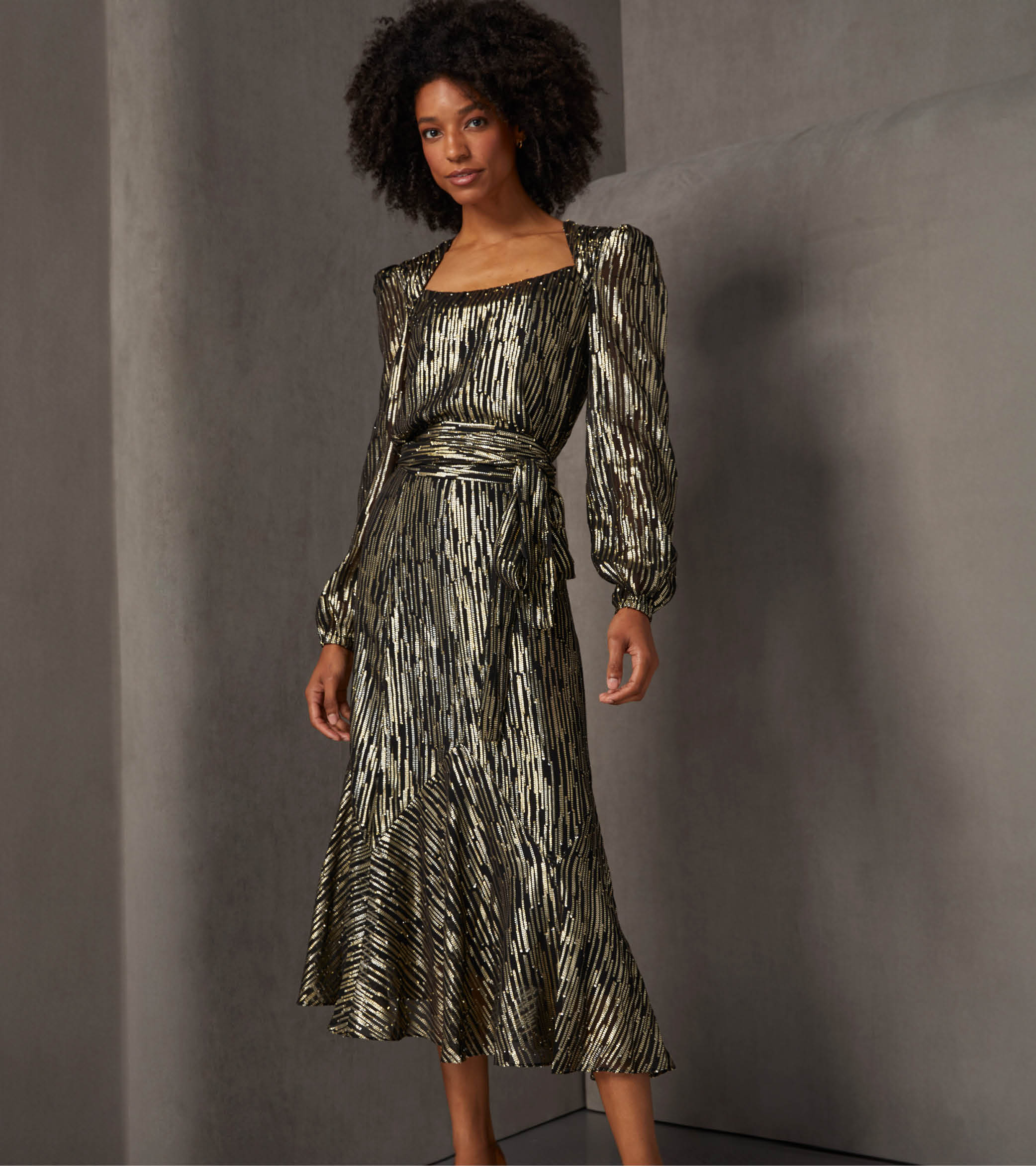 GOLDEN HOUR
"Golden Hour" unveils a captivating winter collection inspired by the twilight moments between night and day, where pale gold, blush pinks, and fiery oranges harmoniously blend to create a palette of romance and exquisite beauty. Meticulously crafted garments capture the fleeting radiance of the setting sun, infusing drama into casual, professional, and festive pieces. Each showcases intricate details and time-honored craftsmanship, ensuring an impression of sophisticated luxury. Delicate embroideries evoke the shimmering evening sun, while dramatic floral embellishments on black mirror the complexity of a garden as the sky darkens. Pieces in silk satin, like a glistening pond at dusk, embrace and transform the light. New silhouettes embody both grace and drama, with tailored dresses and suits featuring asymmetrical cuts and drapes, reflecting nature's endless creativity. Luxurious silk, velvet, satin, and textured knits add rich dimension, creating a tactile delight under any lighting. "Golden Hour" invites you to embrace the romance and wonder of nature, celebrating ephemeral beauty where time appears to stand still, and dreams are conceived.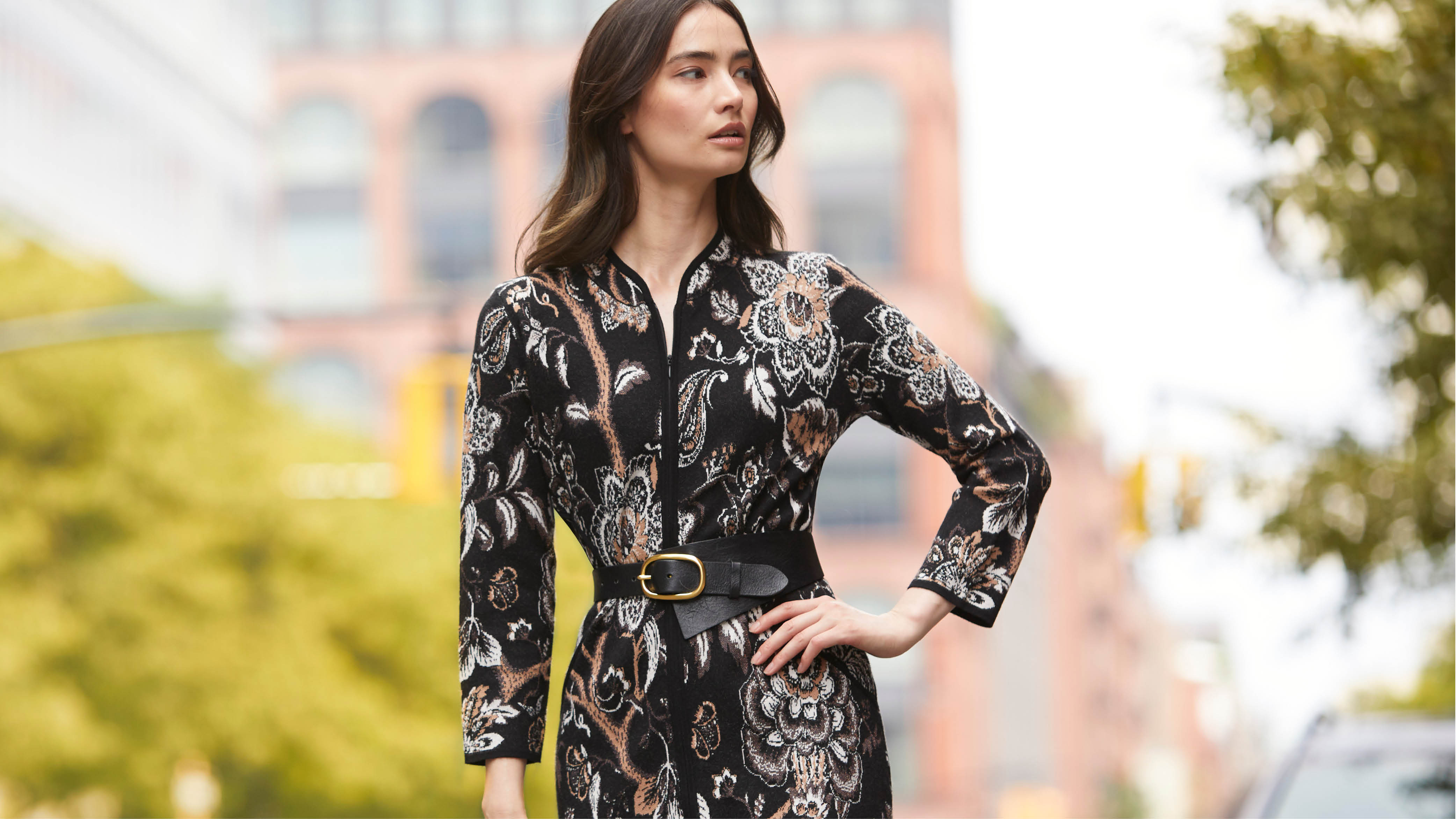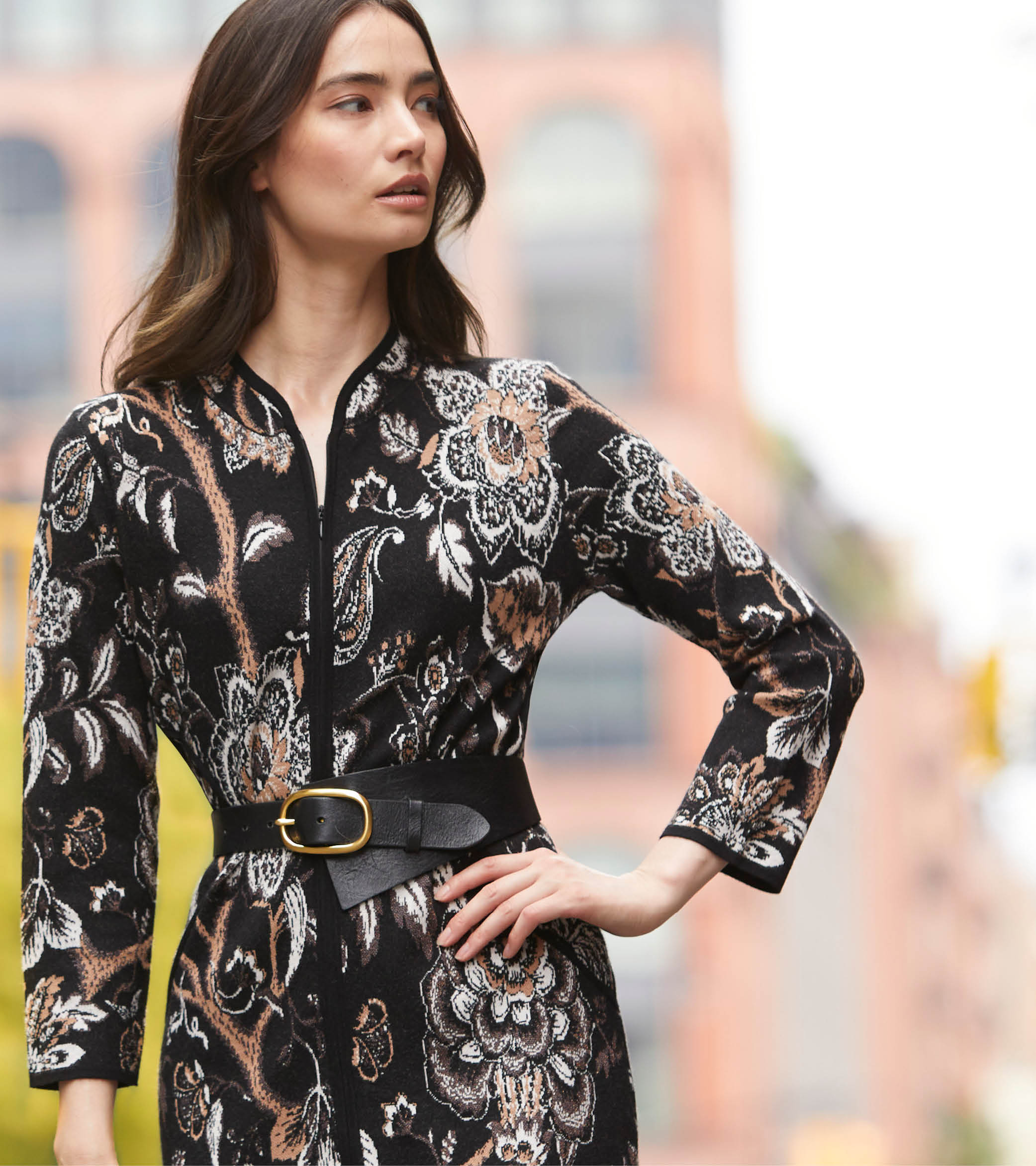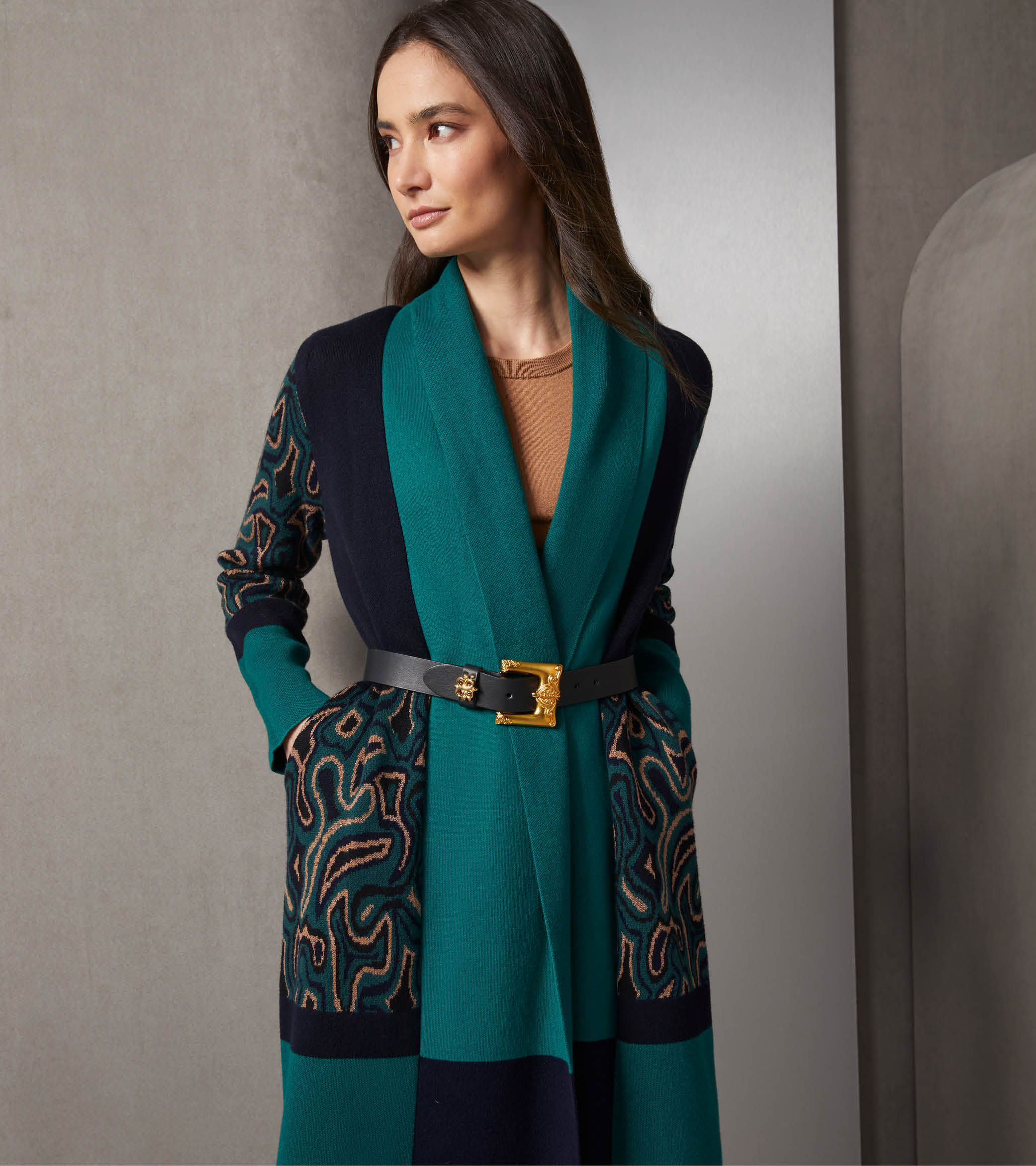 ALL THAT GLITTERS
This holiday season, embark on a transformative fashion journey with our winter collection, "All That Glitters," inspired by legendary parties renowned for their decadence and sartorial splendor. These styles invite you to embrace the spirit of modern revelry while paying homage to the nostalgia of a glorious past. Drawing inspiration from iconic events like the Capote Ball, Venetian bashes, and Studio 54 fêtes, this collection embodies opulence and extravagance for its own sake. Each garment, whether laid-back or formal, exudes timeless elegance with intricate embellishments, sparkling sequins, and luxurious fabrics. From voluminous jacquard dresses to French tapestry-like tuxedos, these looks are infused with enchanting floral patterns and metallic sparkle. The rich and vibrant color palette, including alpine green, azulite blue, and very berry pink, captures the opulence of these bygone celebrations. "All That Glitters" represents indulgence, exuberance, and a creative yearning for a future that sparkles with promise, epitomizing high style and the essence of legendary celebrations. Get ready to embrace hope, aspiration, and a new year brimming with radiant style.