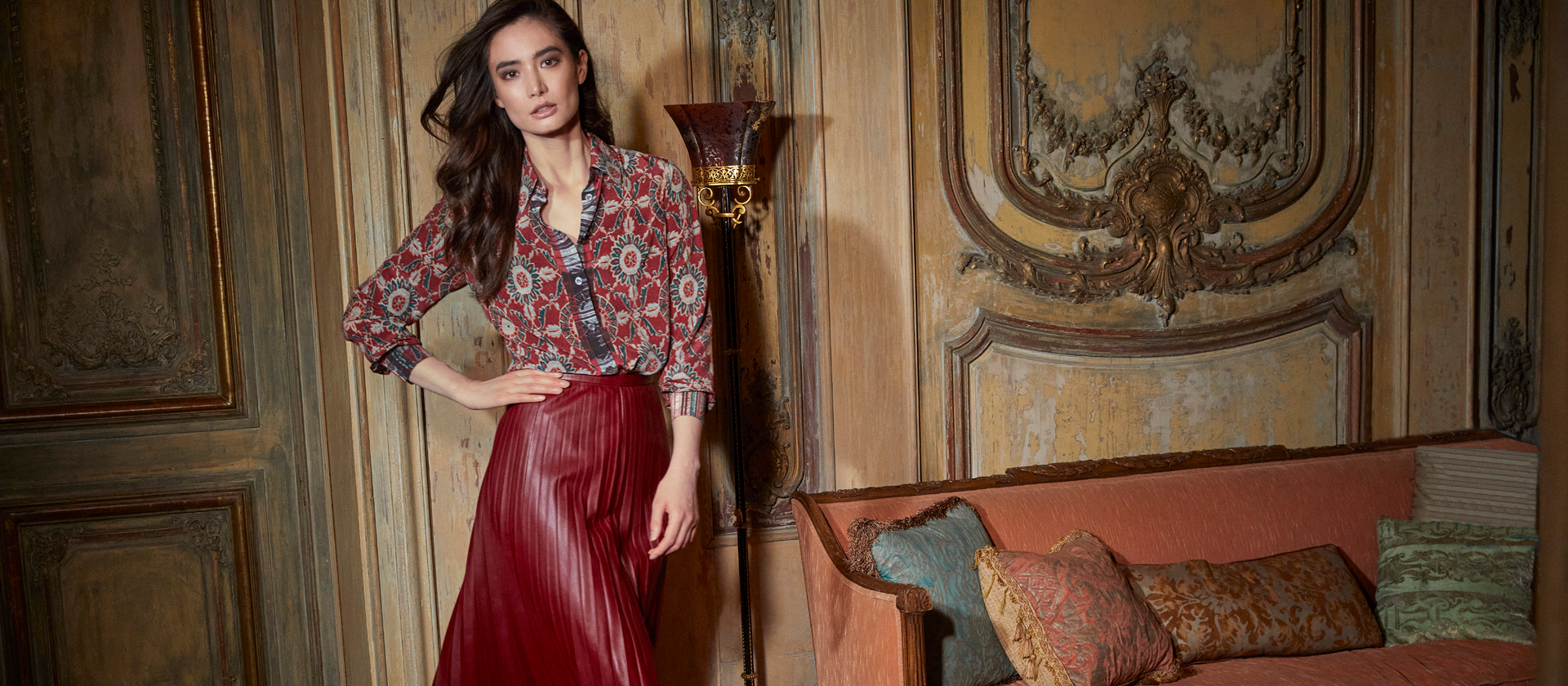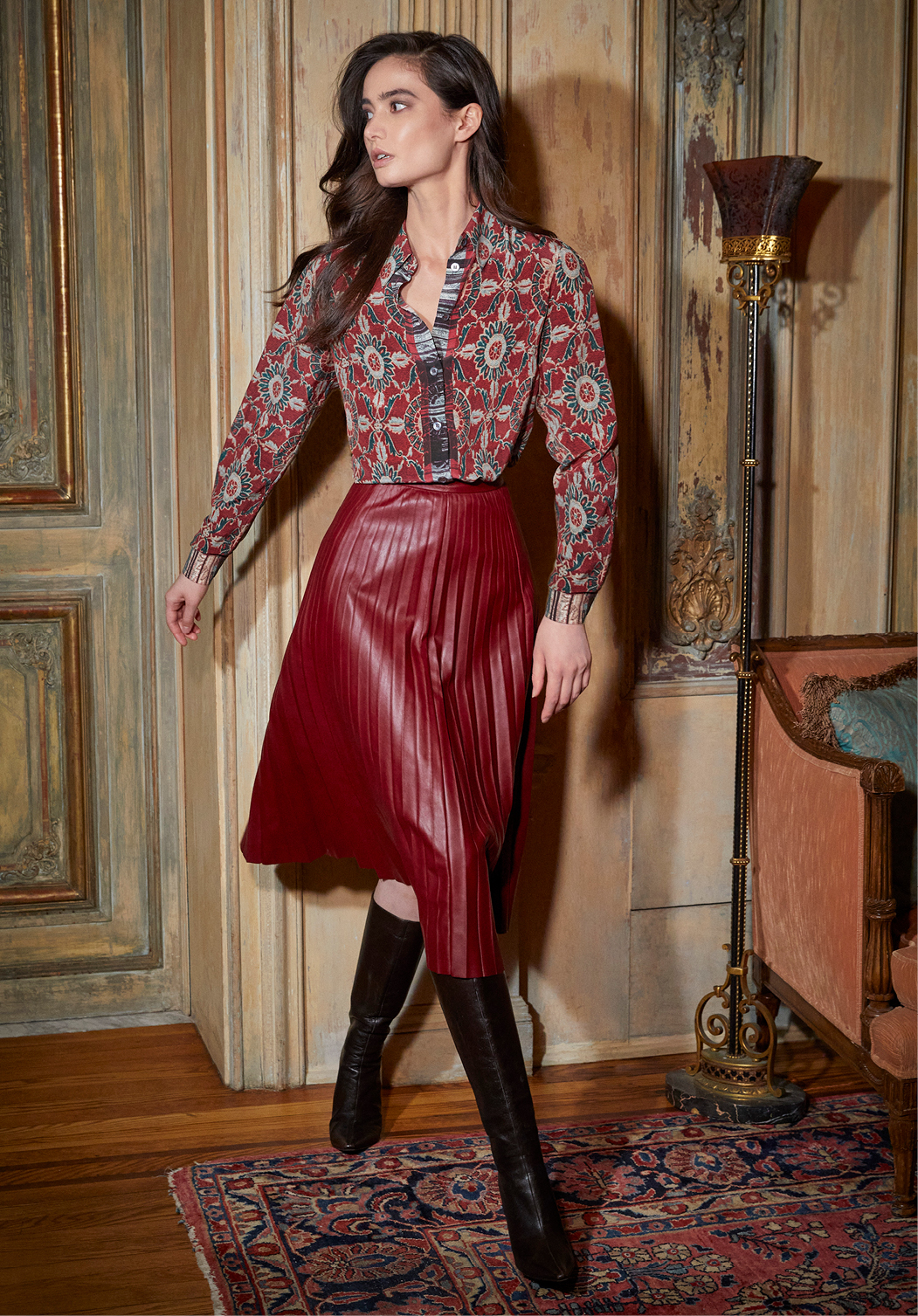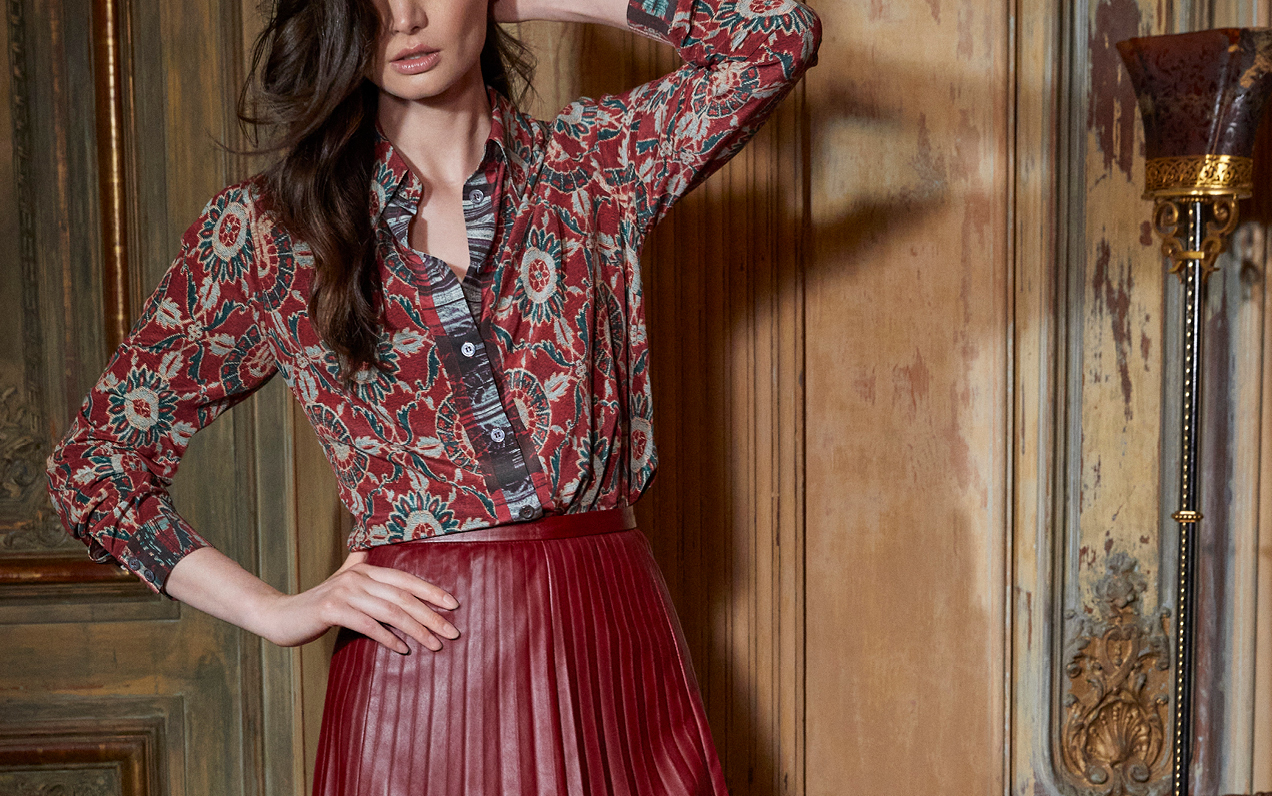 Well Schooled
Build a fall wardrobe with intellectual appeal. Pants and knit tops in the finest materials assemble in layers of luxury. Ultra-soft Lambskin leather meets opulent printed silks and incomparable French tweed. This season is resplendent in rich texture and color. Spruce green and currant red are exciting, especially when paired together.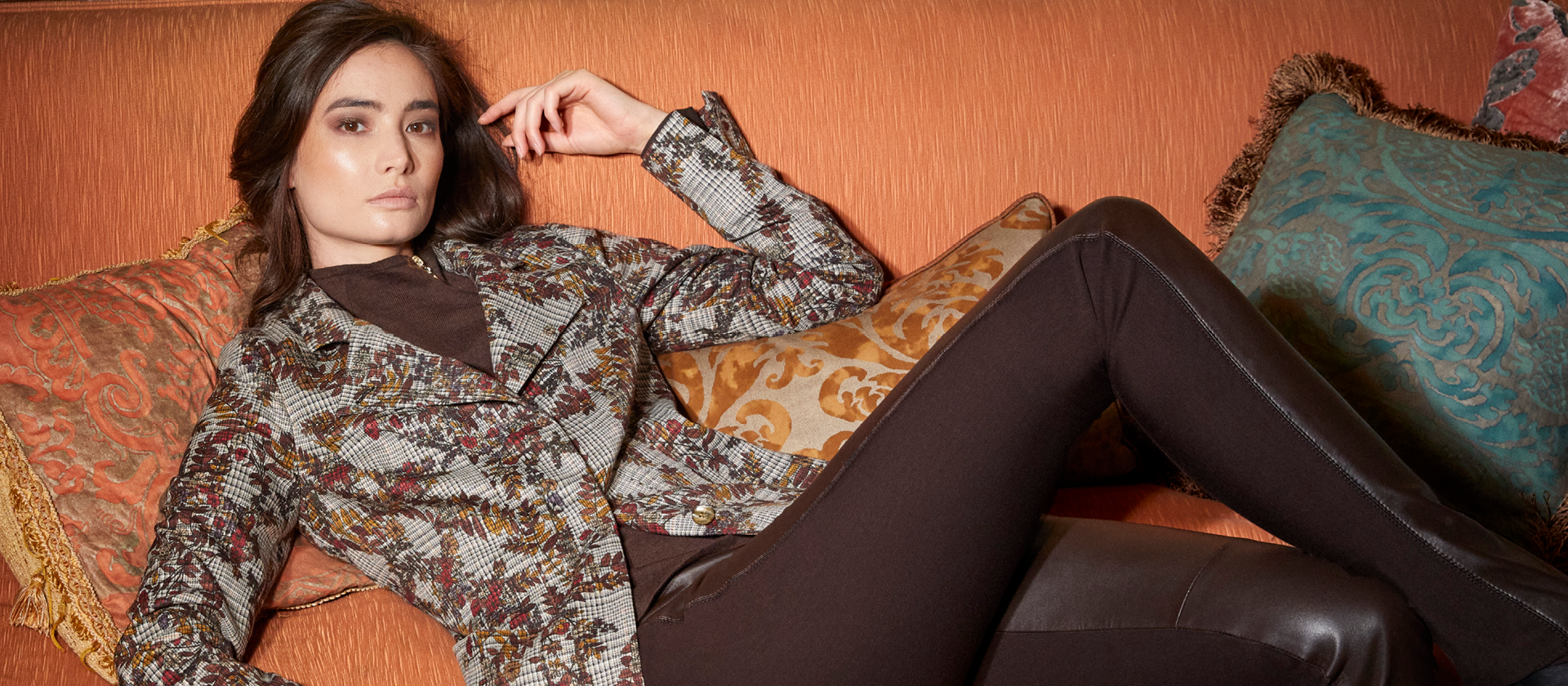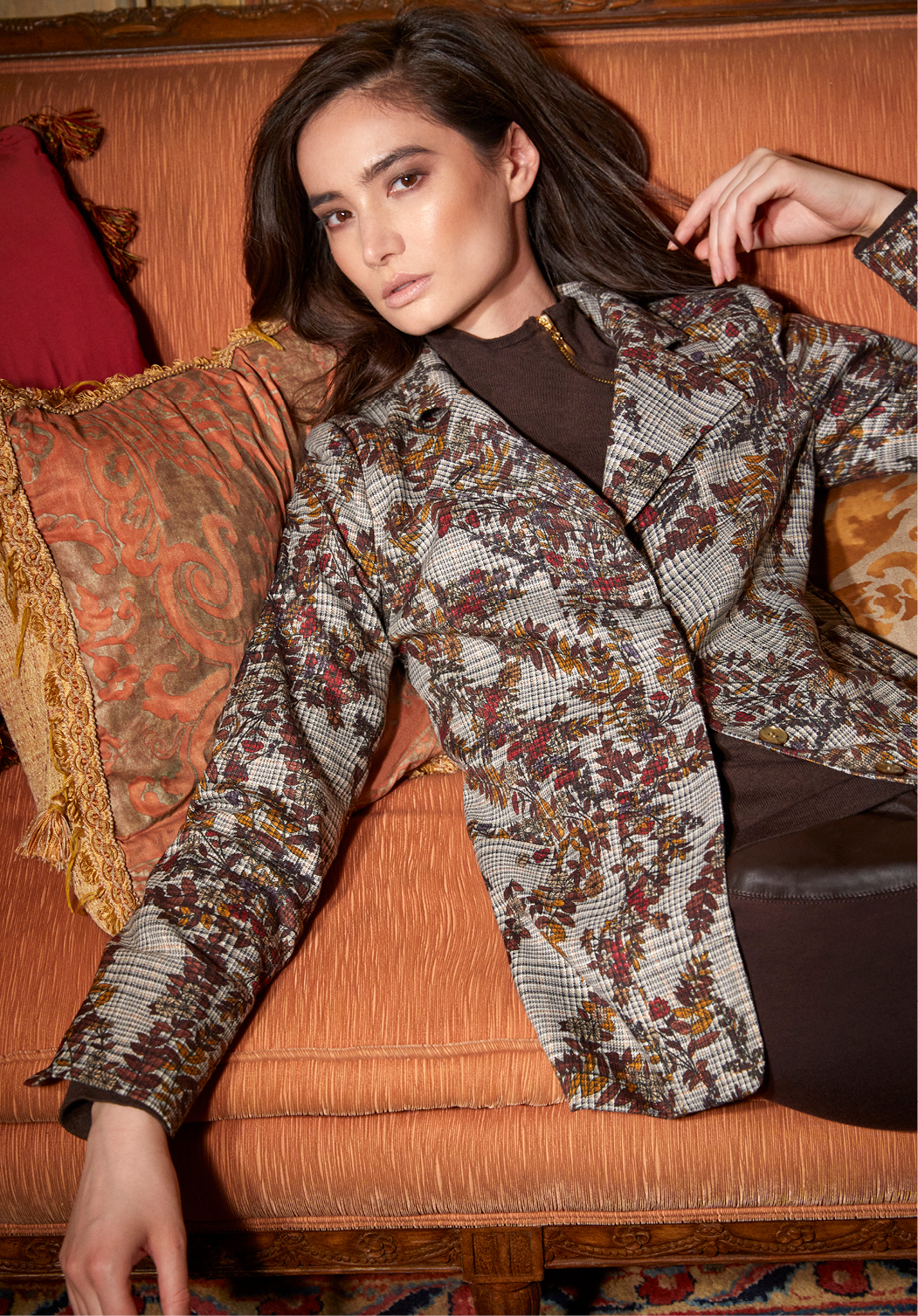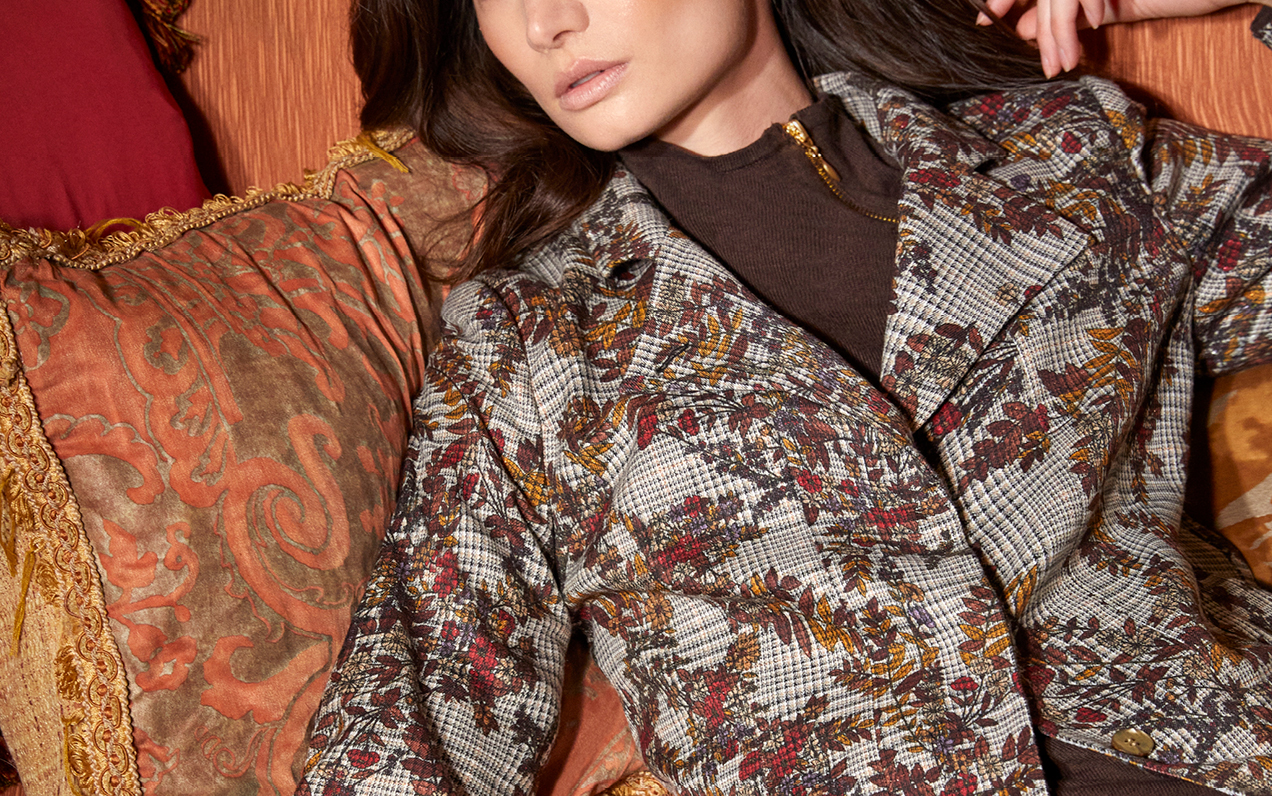 PARTY MIX
Dress for comfort in layers with special flair. Each piece deserves its time in the spotlight in sophisticated ensembles. An unexpected foliage print is layered over a classic plaid from Spain in special fall suiting Leather-front leggings add a luxe touch to every fall look they appear in. Rabbit fur and gothic lattice cable knit come together in a special sweater jacket. A lambskin jacket features a basket weave that is as complex as the "Cubist" scarf accessory.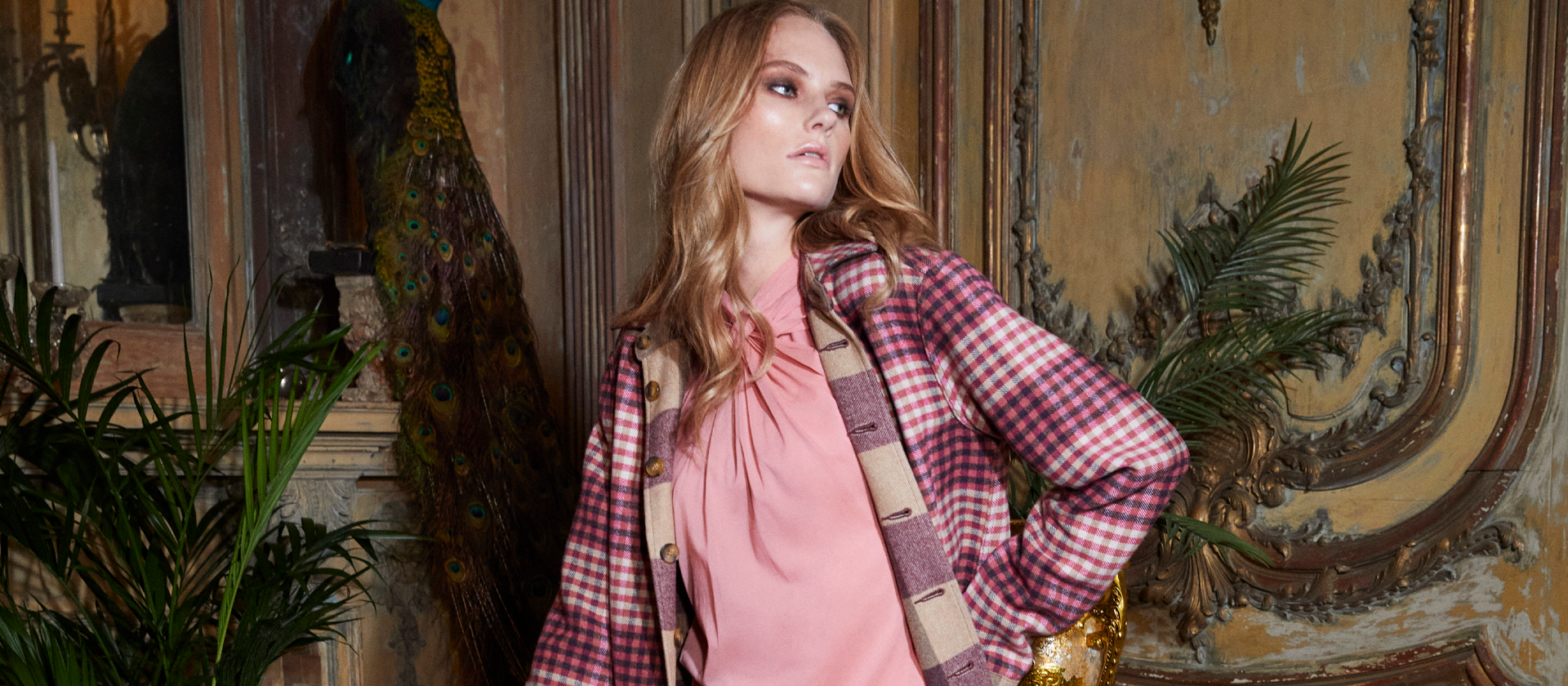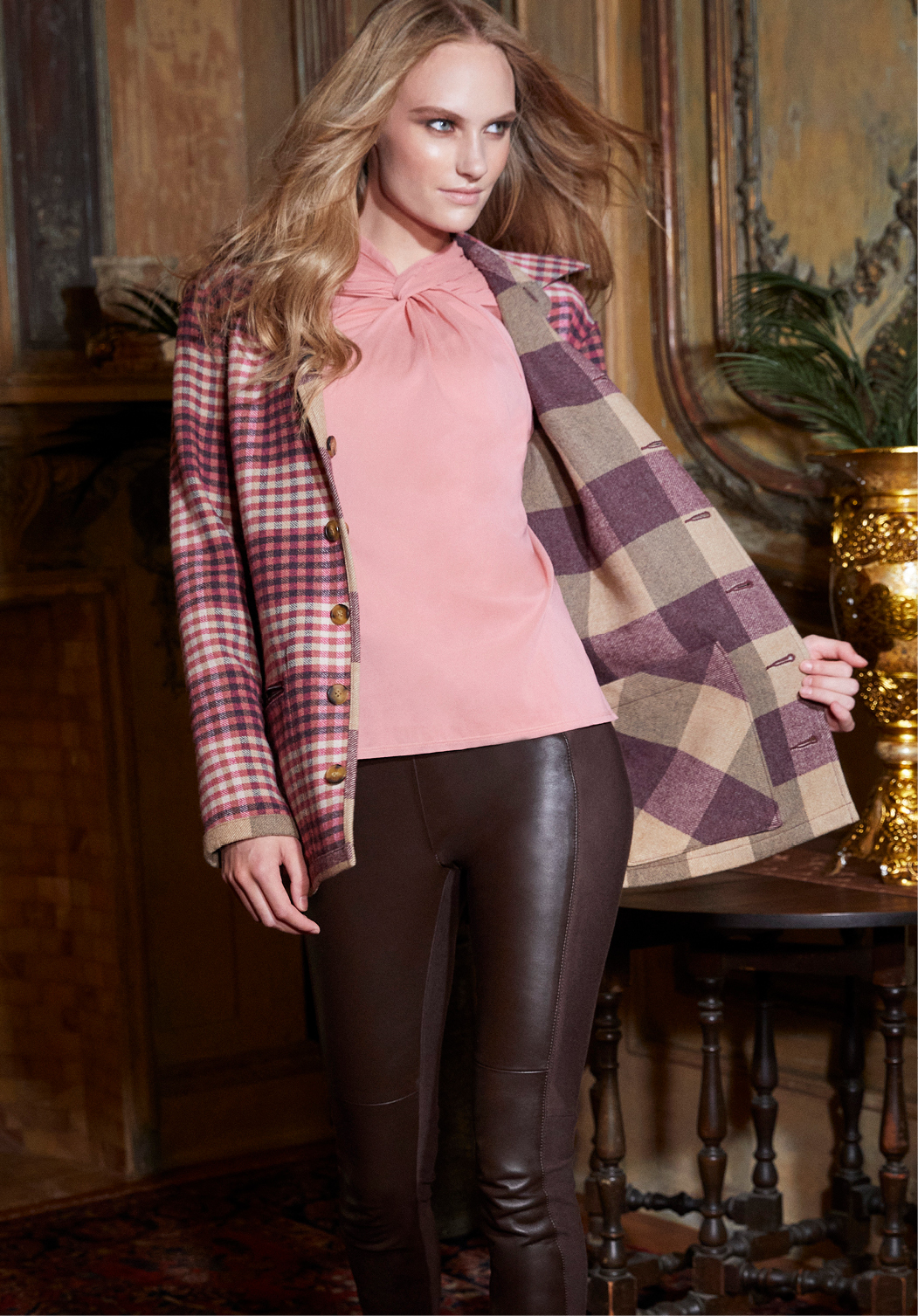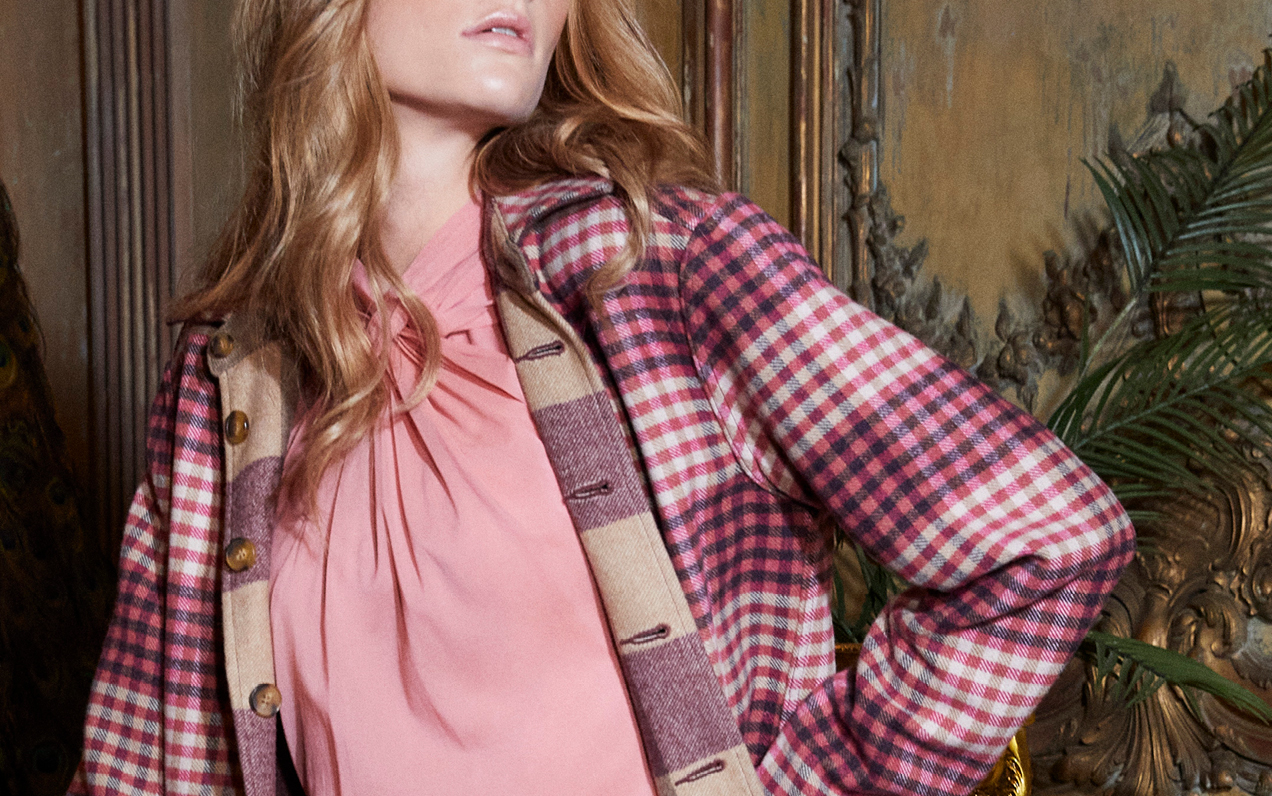 Heartland Haute
Country chic brings unexpected affluence. Shades of cardamom, French rose, brunette, currant, ivory, and camel come together in looks that redefine elegance. A flannel shacket reverses from windowpane plaid to gorgeous gingham. Plush touches of shearling up the ante on cozy cool with shades of camello, ivory, and winter white. A graphic skyscraper print blouse looks like plaid from a distance. Classic knit intarsia stripes layer over textured winter white stretch cotton jeans, though a closer viewing reveals rich python flocking.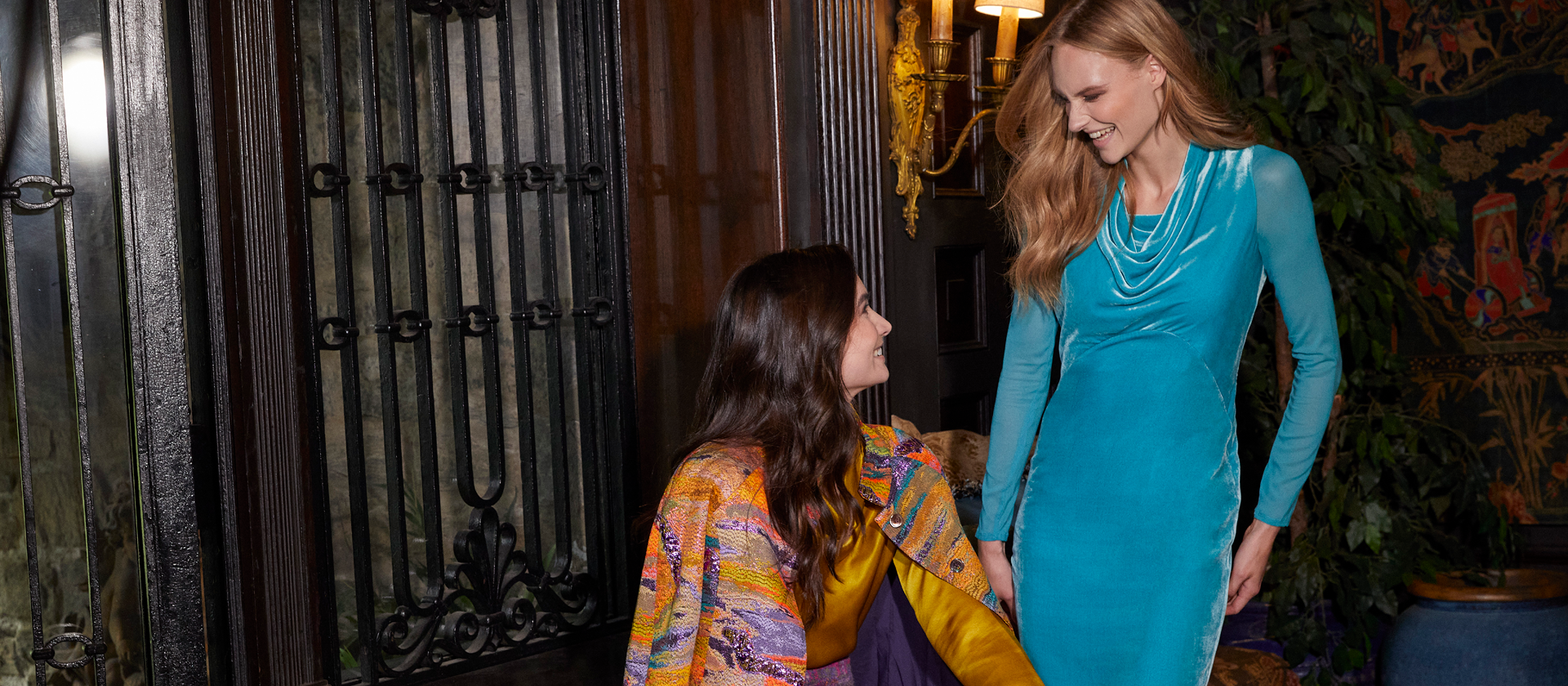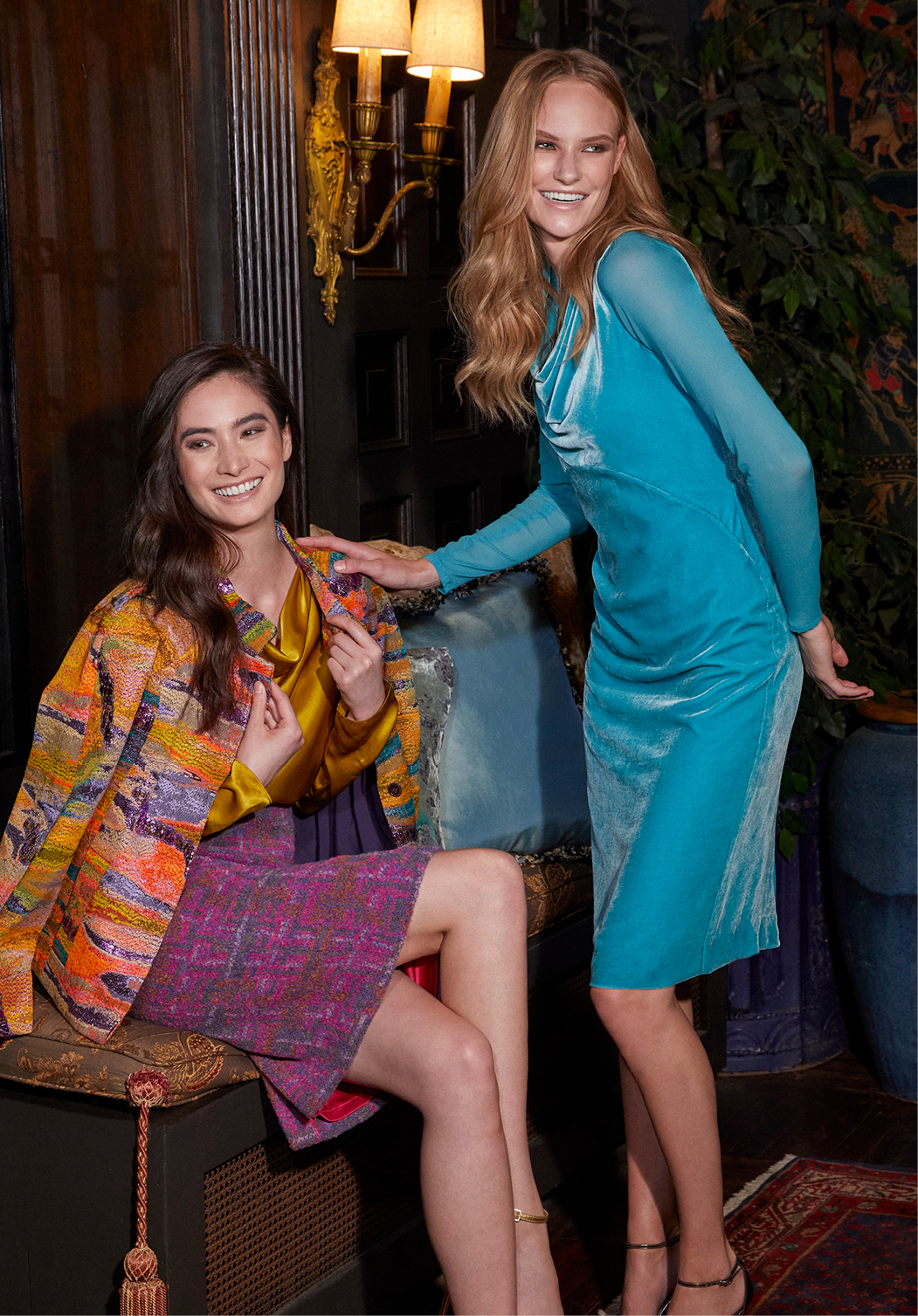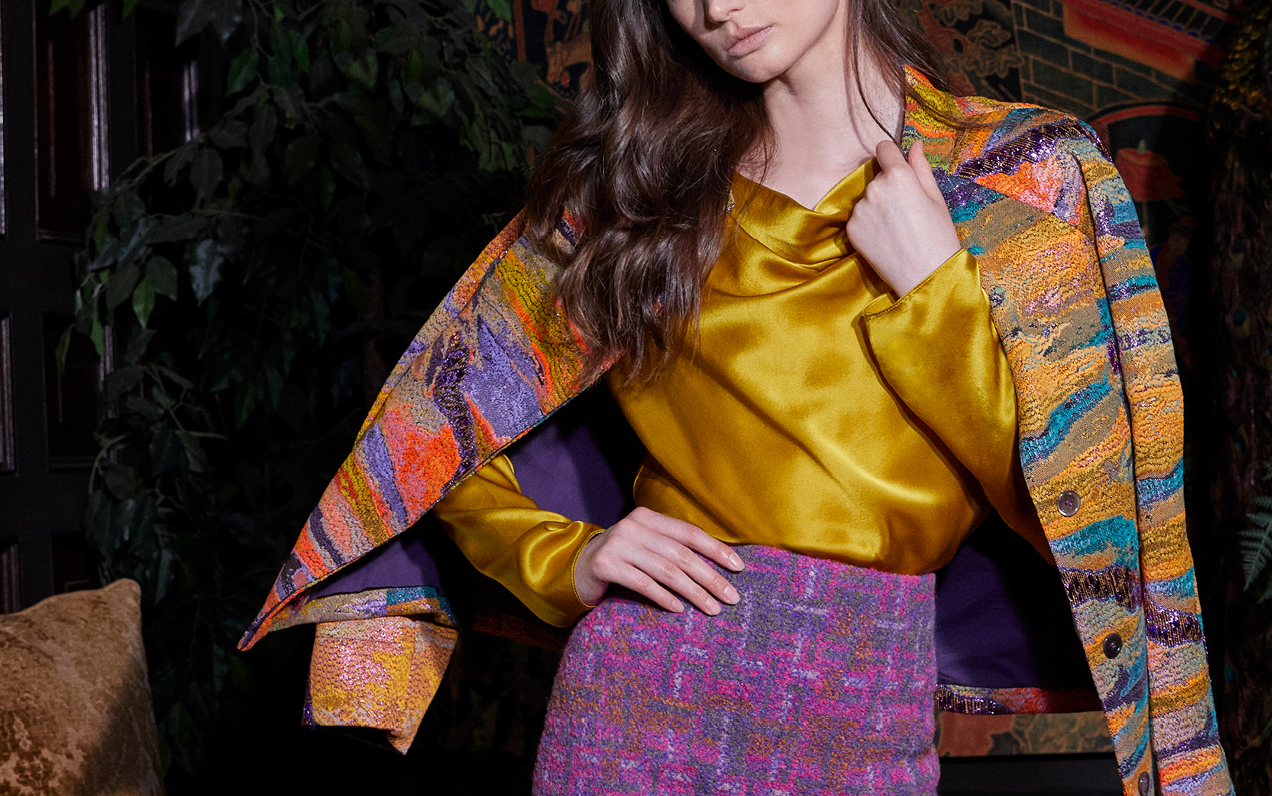 VIBRANT PERSONALITY
Welcome to the season of vivid color. Start with bright viola purple, appears throughout the collection in French brocade, Italian tweed, and Asian silk florals. Meadowbrook green has a confident posh overtone. Brassy gold, rust, and boysenberry purple complete a palette with brilliant panache.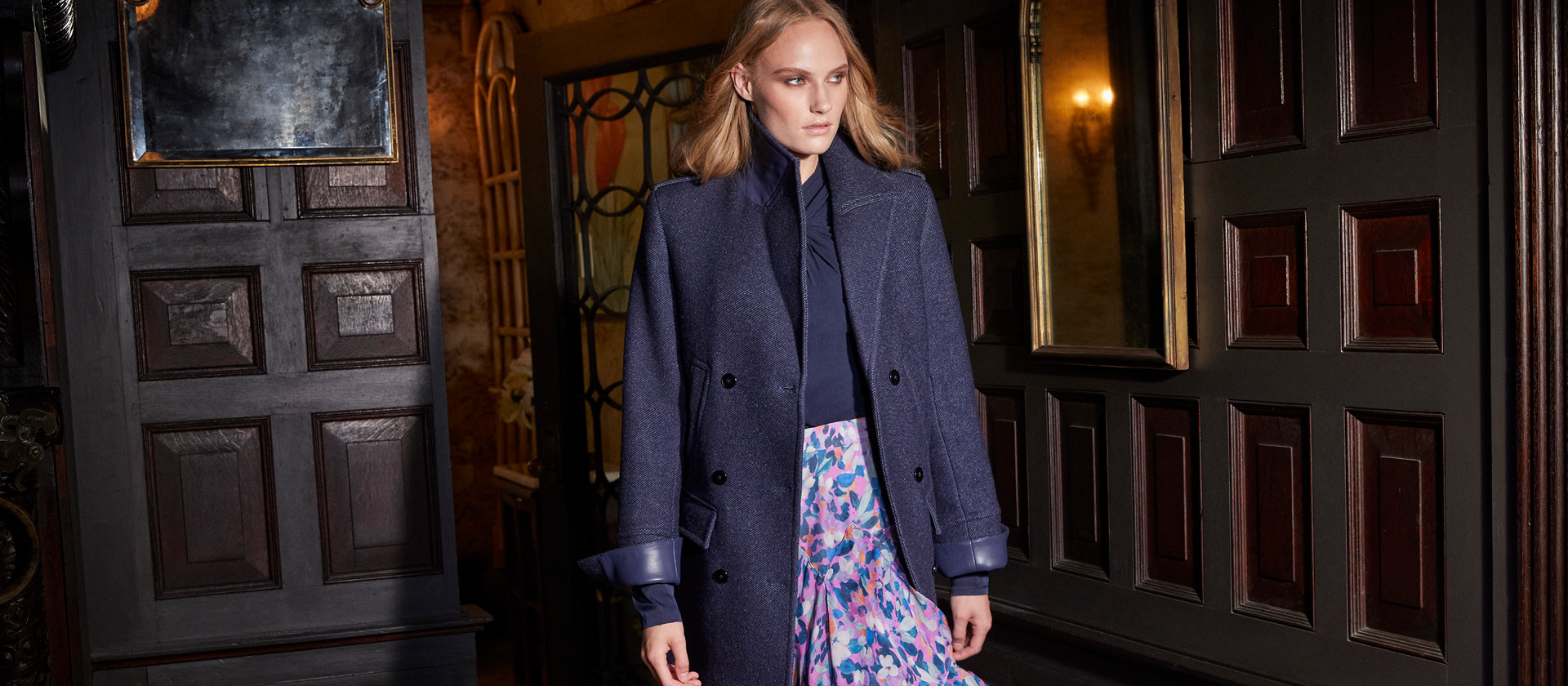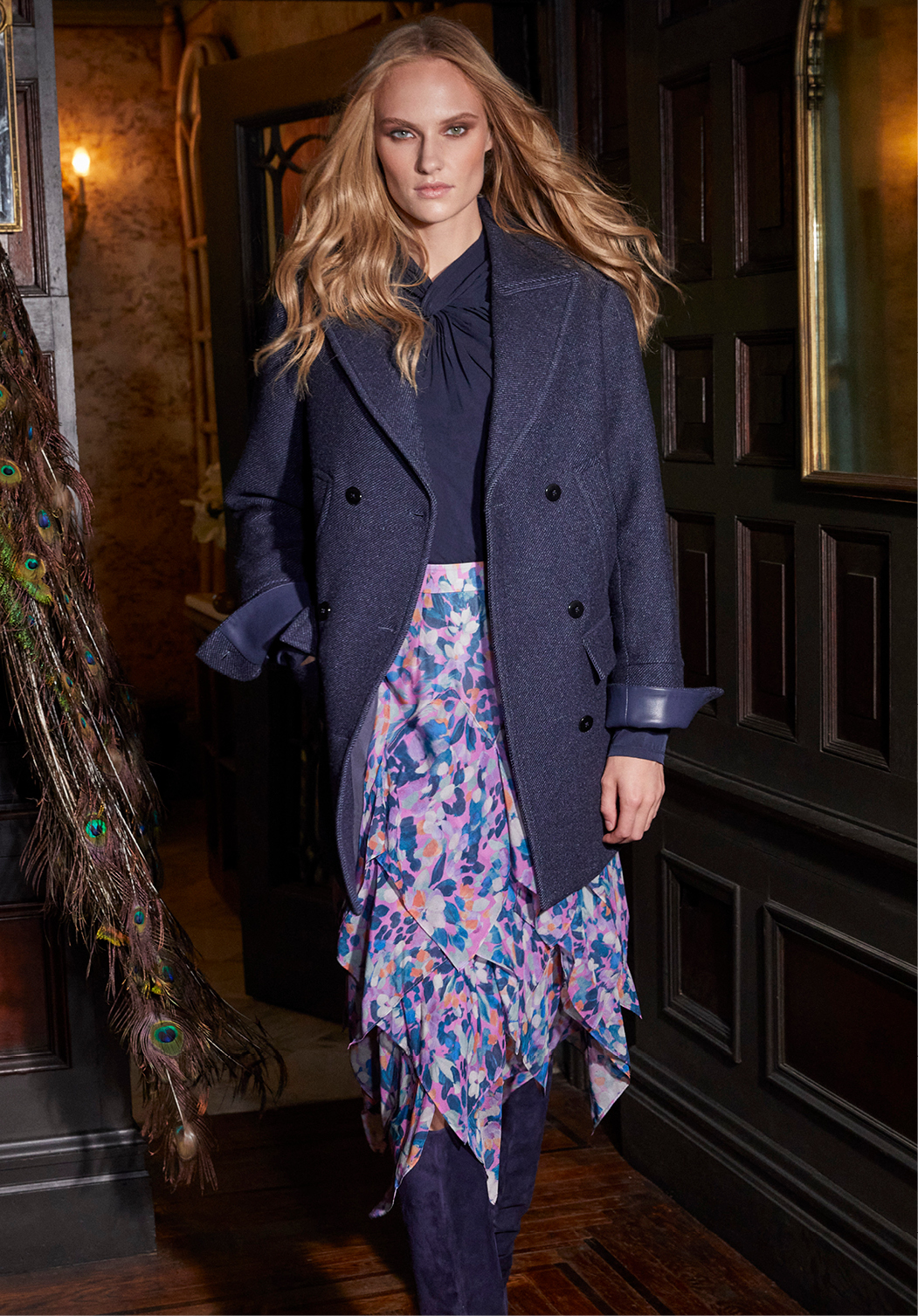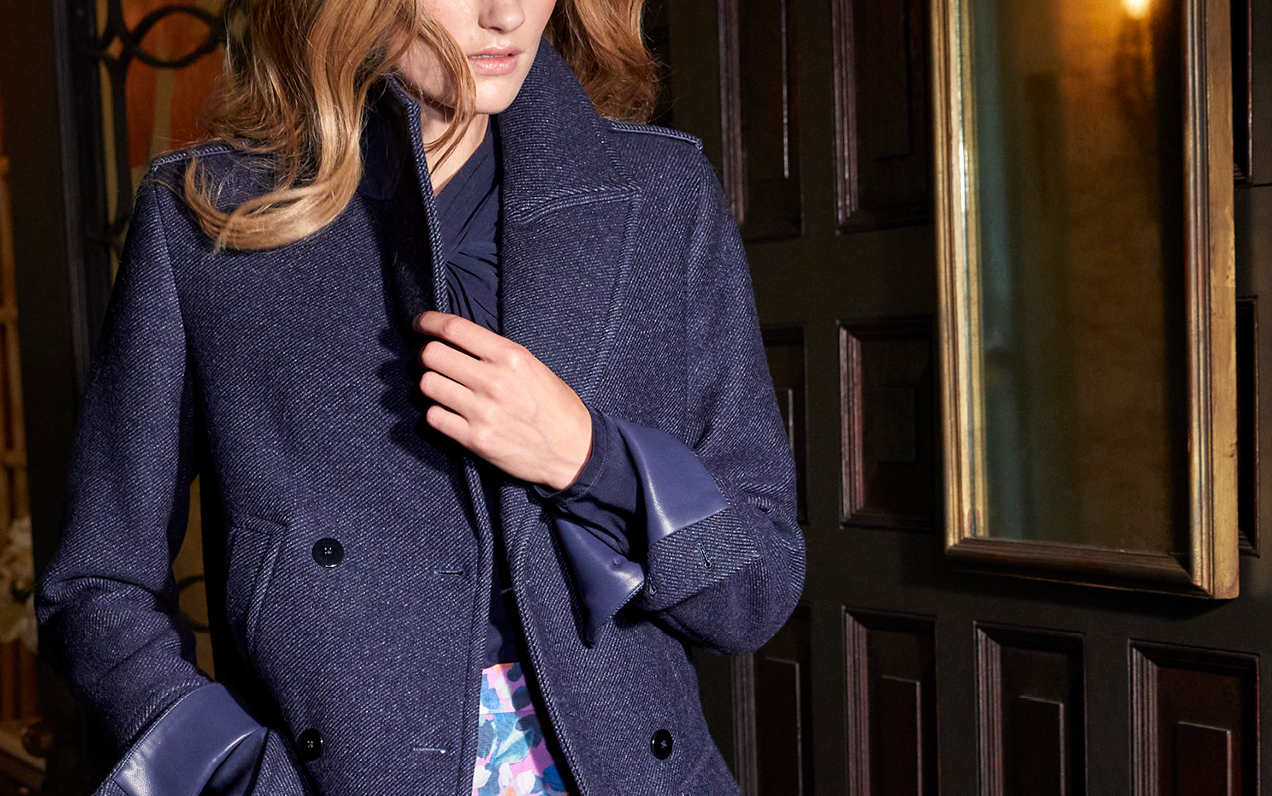 Blues That Sing
An abstract floral print silk skirt is grounded with a navy silk blouse and denim peacoat. Extravagant rose embroidery in navy elevates an easy platinum grey knit shift dress. It's the common shade that carries over from an abstract fine-art Italian print hoodie to solid knit lounge pants, and marries Italian jacquard jeans to a solid cashmere sweater.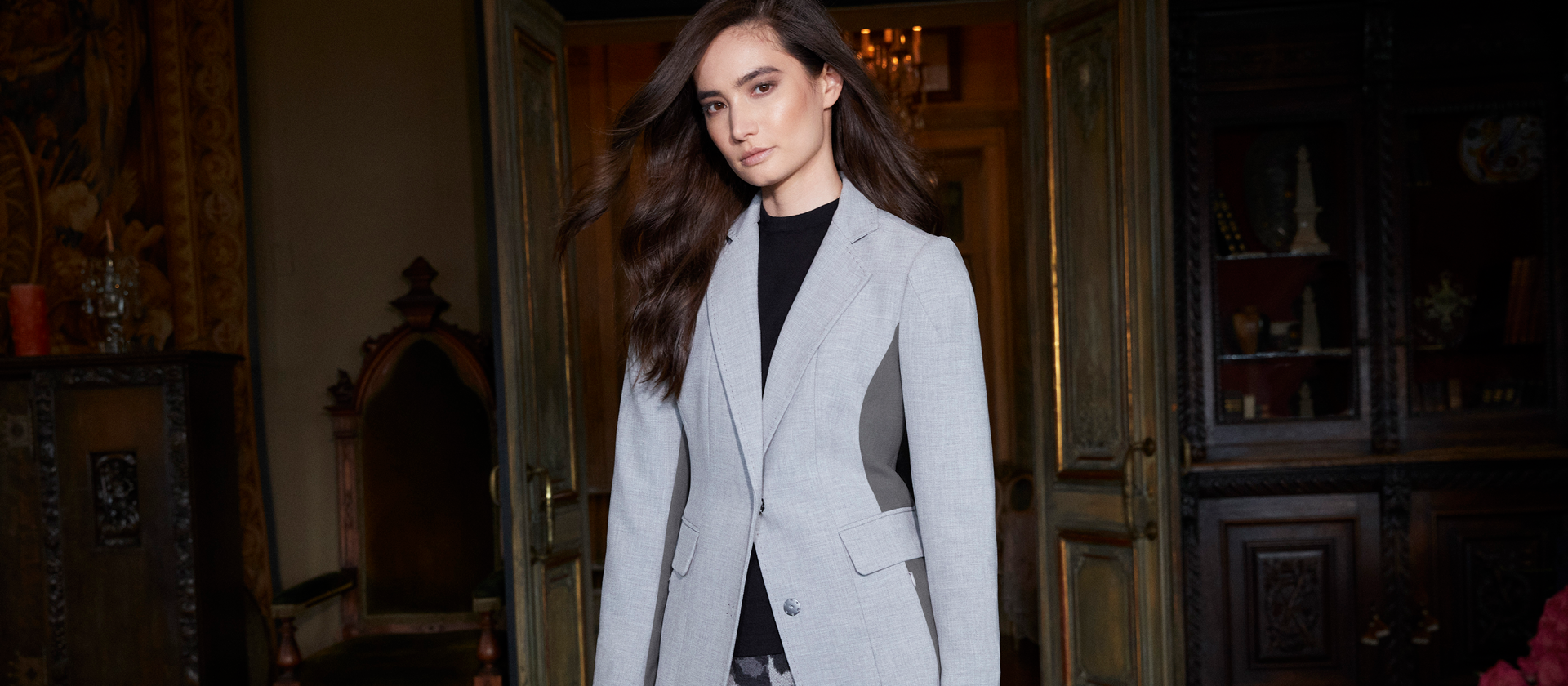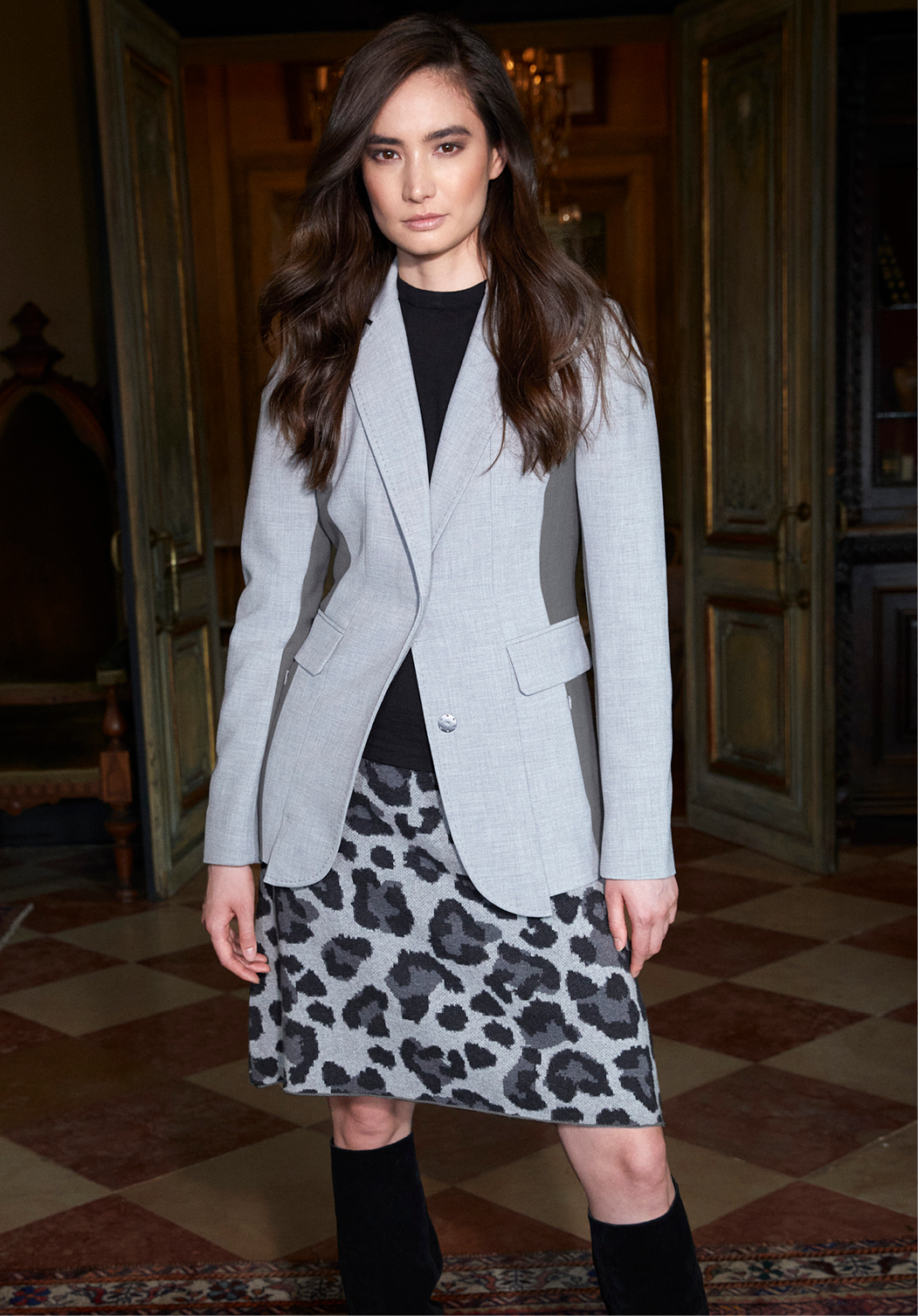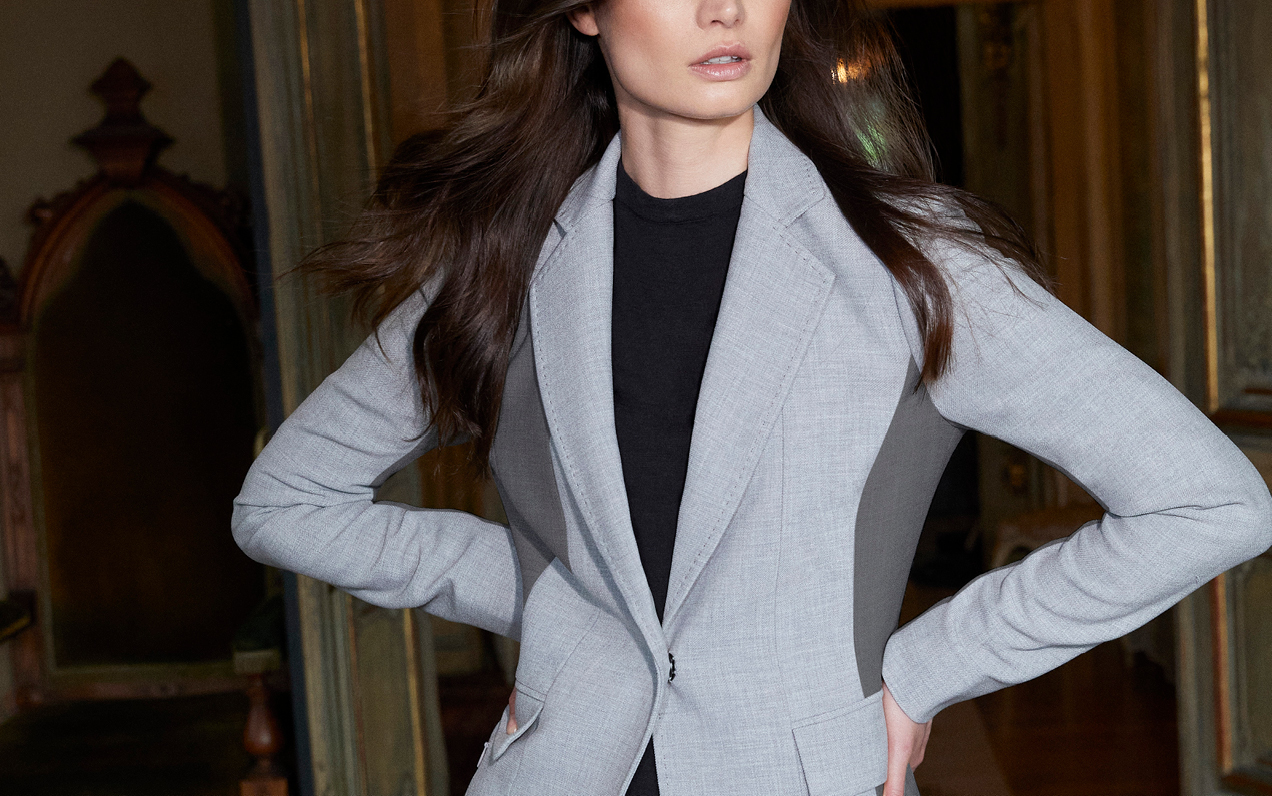 DECLARING NEUTRALITY
Neutral woven and knit pieces exude excitement through emphatic pattern. They include understated shade-blocking, a herringbone print, an abstract foliage print, and a wild ocelot knit jacquard. However, the colors are soft and subtle, from three tones of gray to a dusty laurel green. You can opt to make a strong statement by keeping these pieces together or enhance their versatile neutrality with a saturated bright.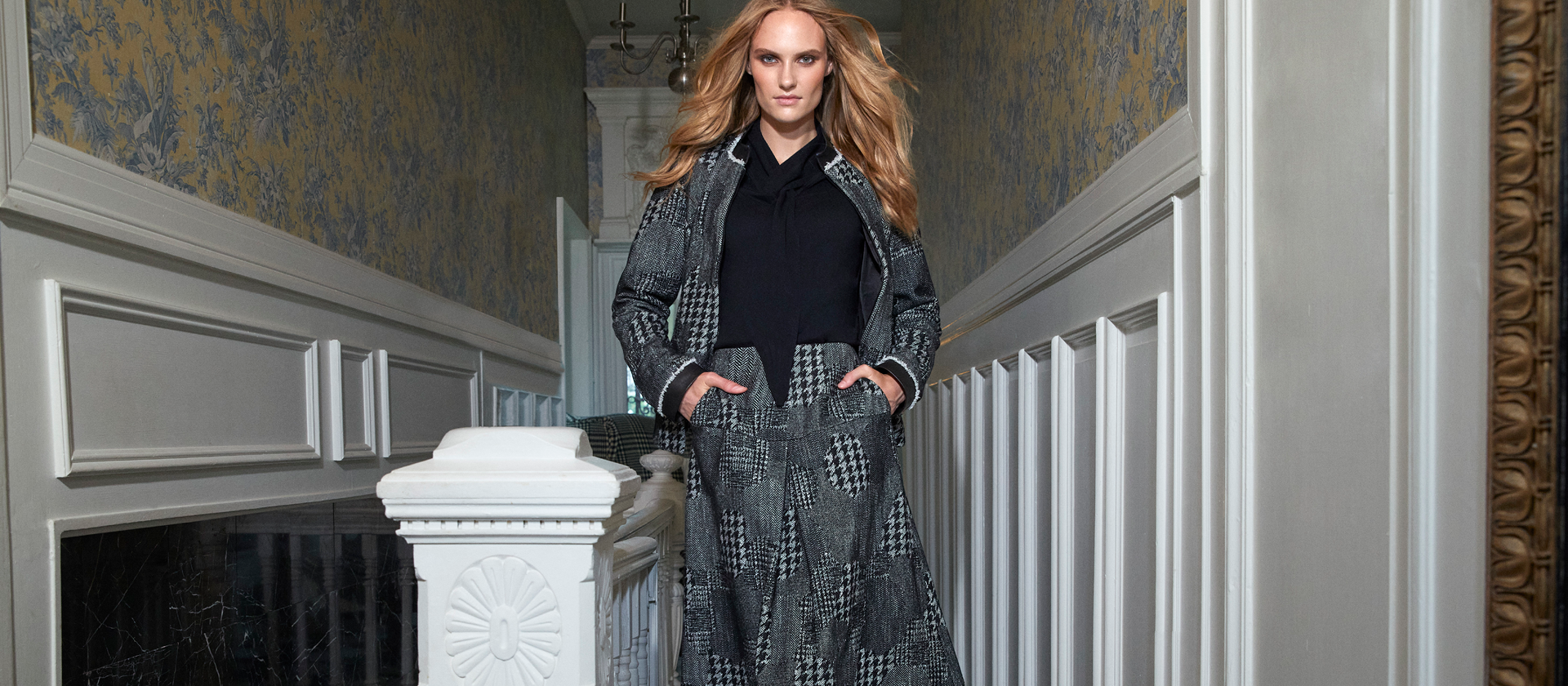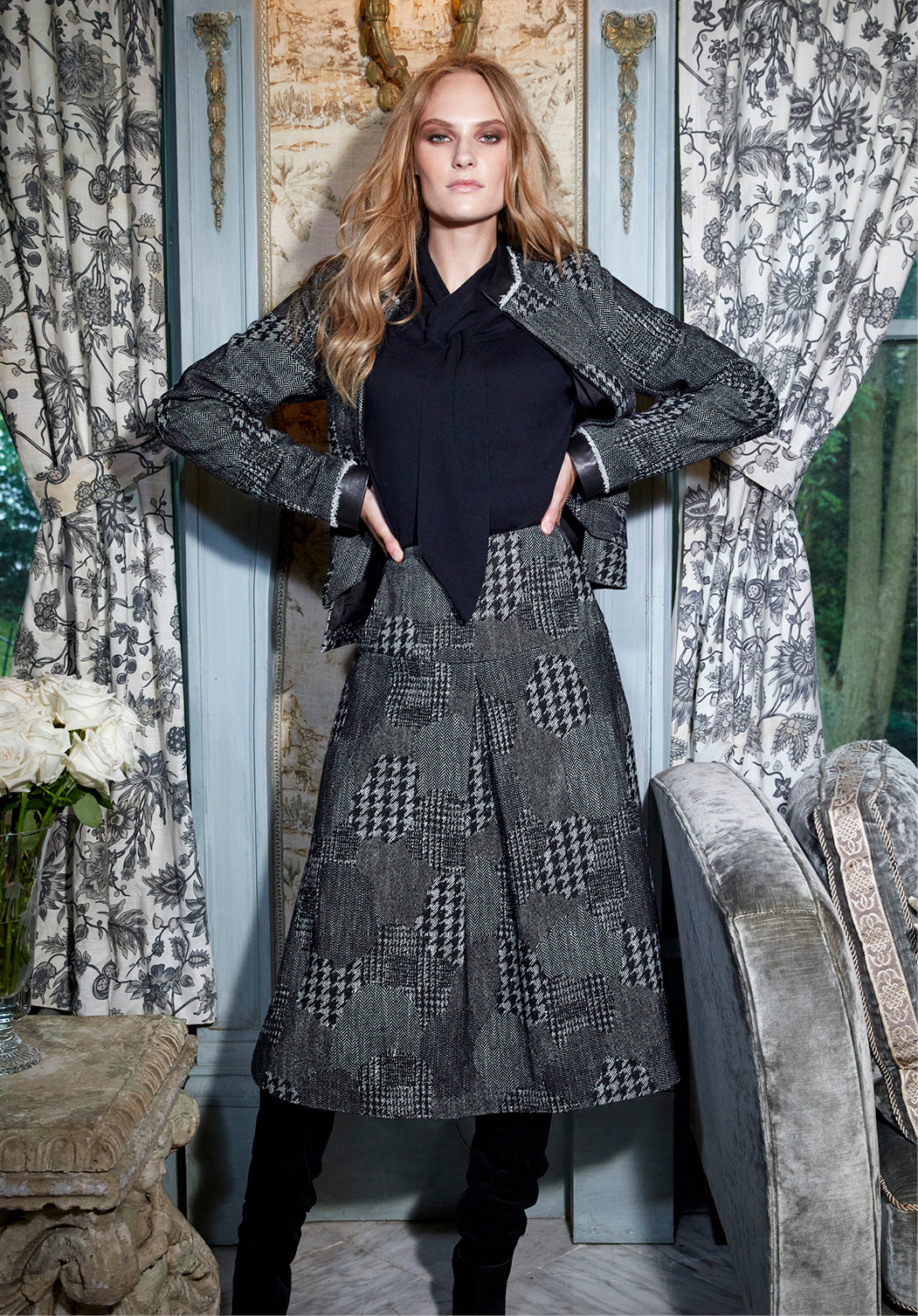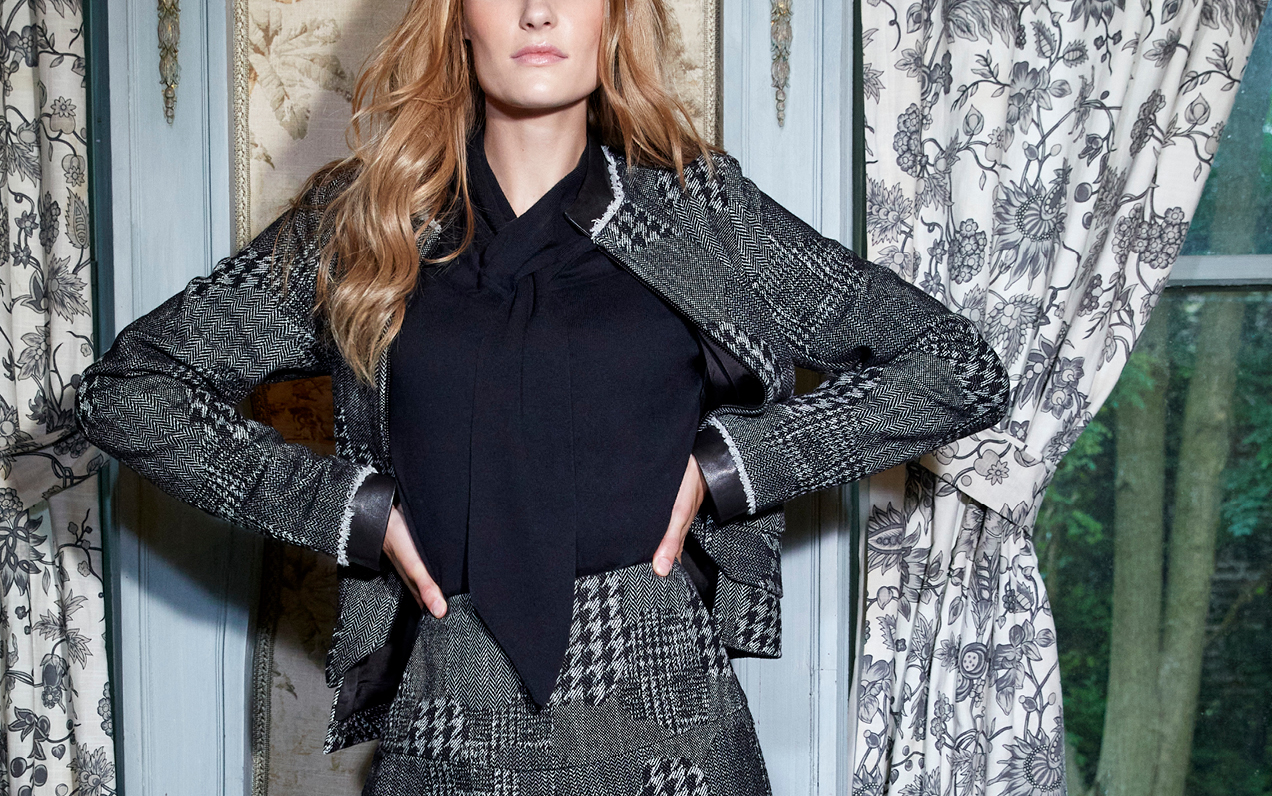 CLASS ACT
Contrasts of black, white, gray, and winter white are having a magical moment. Elegance resides in clean lines and simplified color palettes. Luxury resides in fabulous materials. Cashmere-softened cotton knits, pants in Italian gabardine and velveteen, European leather, and French metallic tweed distinguish fall ensembles. A patchwork jacquard from Italy alternates patterns of houndstooth, herringbone, and speckled tweed. Statement sweaters feature dynamic transitions from light to dark, one featuring foil print ombré and another in an intarsia knit. An iridescent raincoat simultaneously reads as white, silver, and gray, plus even more ambient shades. Posh details abound - an enigmatic gold tweed has a black warp thread while flocked black pants have a subtle smoke stripe. Red knits add color, but more importantly, they convey the richness of multi-directional Ottoman ribs. Easy outfitting comprises columns of solid black, gray tones, or black with bold contrasts of gold and red.