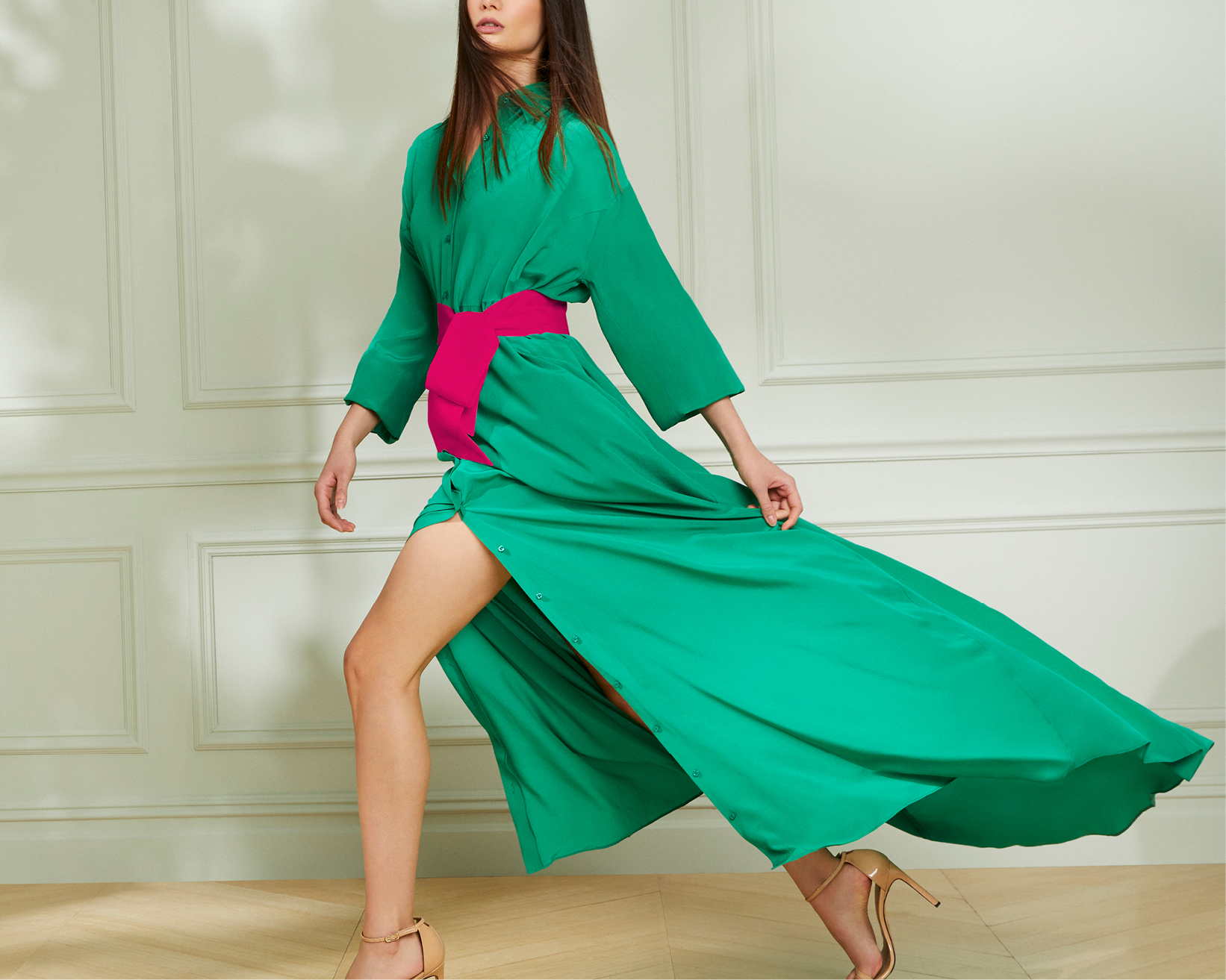 SPRING 2022
DRESSING THE PART
The game is on for short and long dresses and skirts in gorgeous silhouettes. Opt for a silk crepe shirt dress with a fabulous sweep and silhouette, even more theatrical with a few of the front buttons undone. Downtown chic gets a whole palette of pop colors in a trellis-print skirt. If you are going for a more casual luxury vibe, don a sweater shift dress in a silk-enriched cotton yarn from Italy. Whether you choose the Kelly green or mamey orange, the varied Ottoman-rib texture will lend a touch of glamour to your weekend style.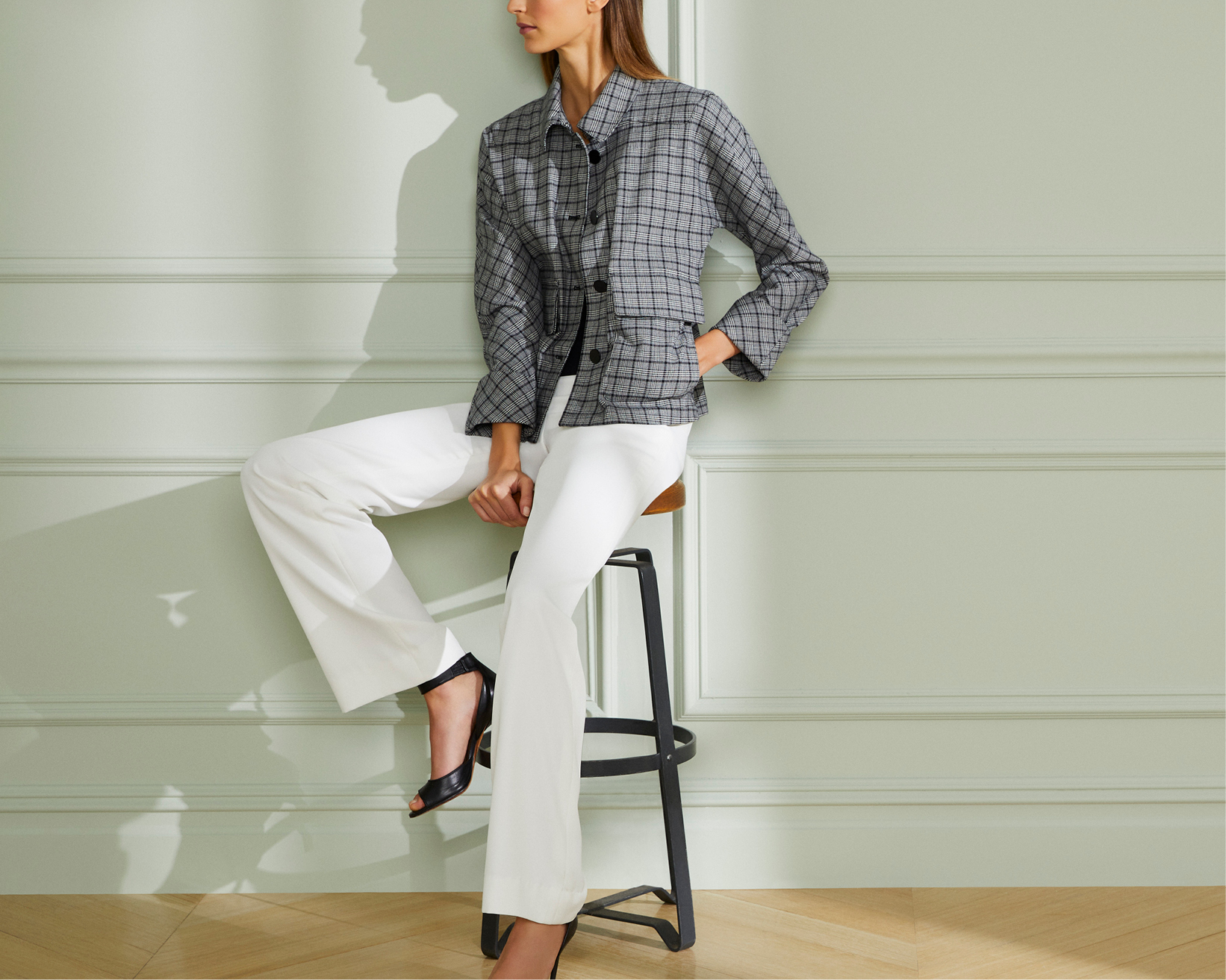 SHADOWS IN THE GREENHOUSE
The beauty of black gains in majesty in quilted, plaid and knit pieces. A sporty black intarsia sweater features brilliant tipping in an asymmetrical color scheme. The pop shades of floral, runway and lattice prints acquire greater power and downtown charisma when set against a black background.