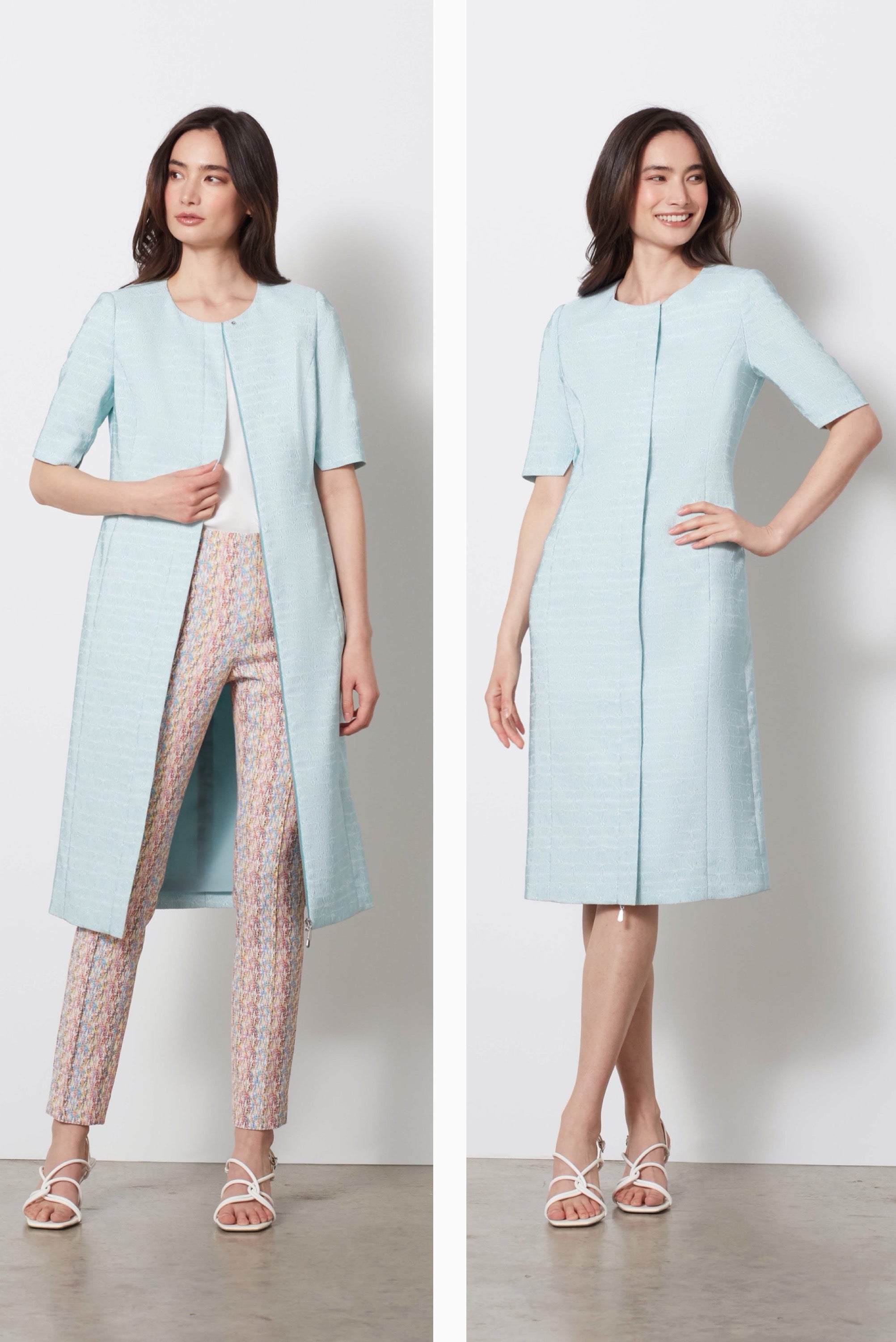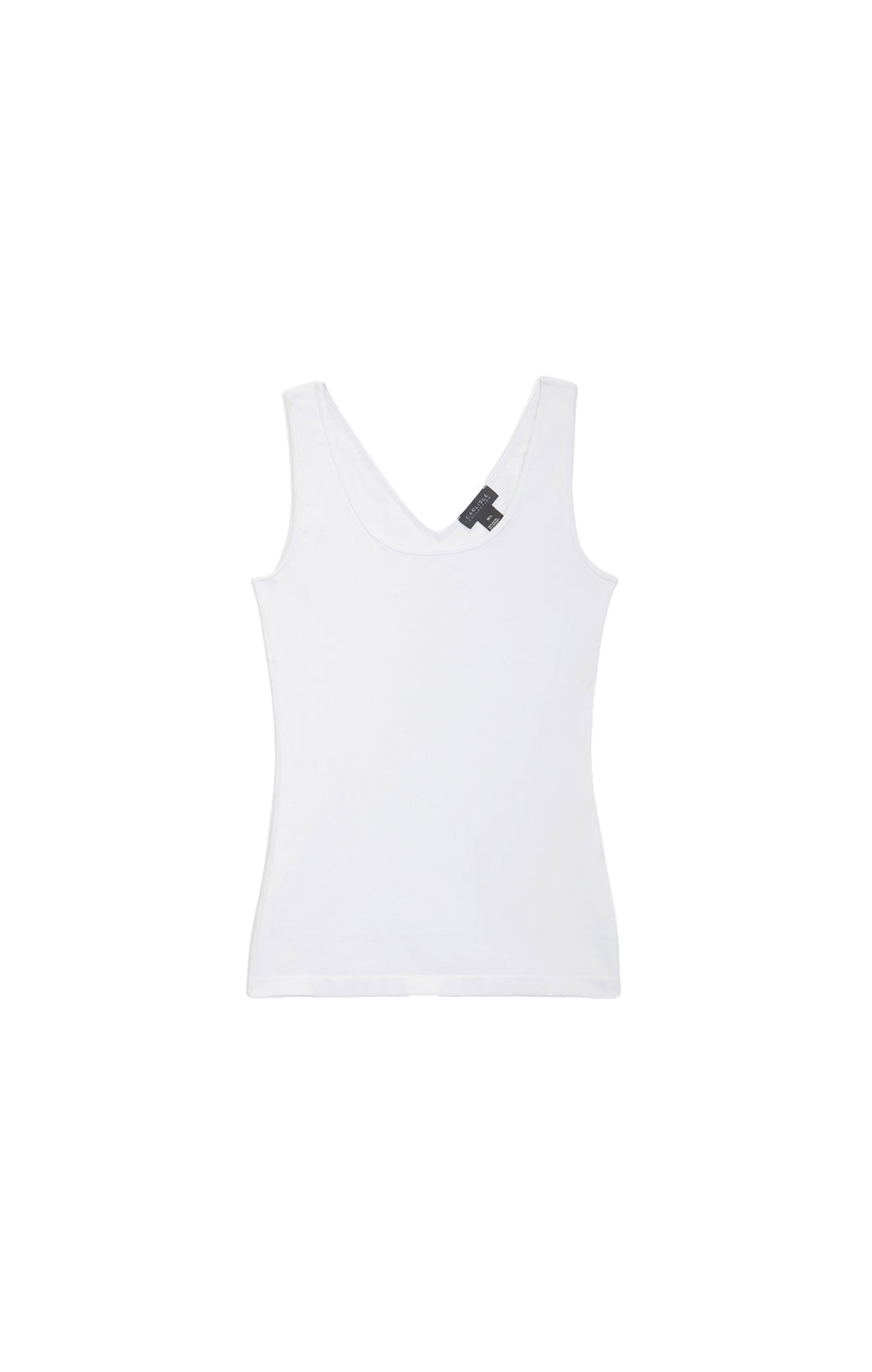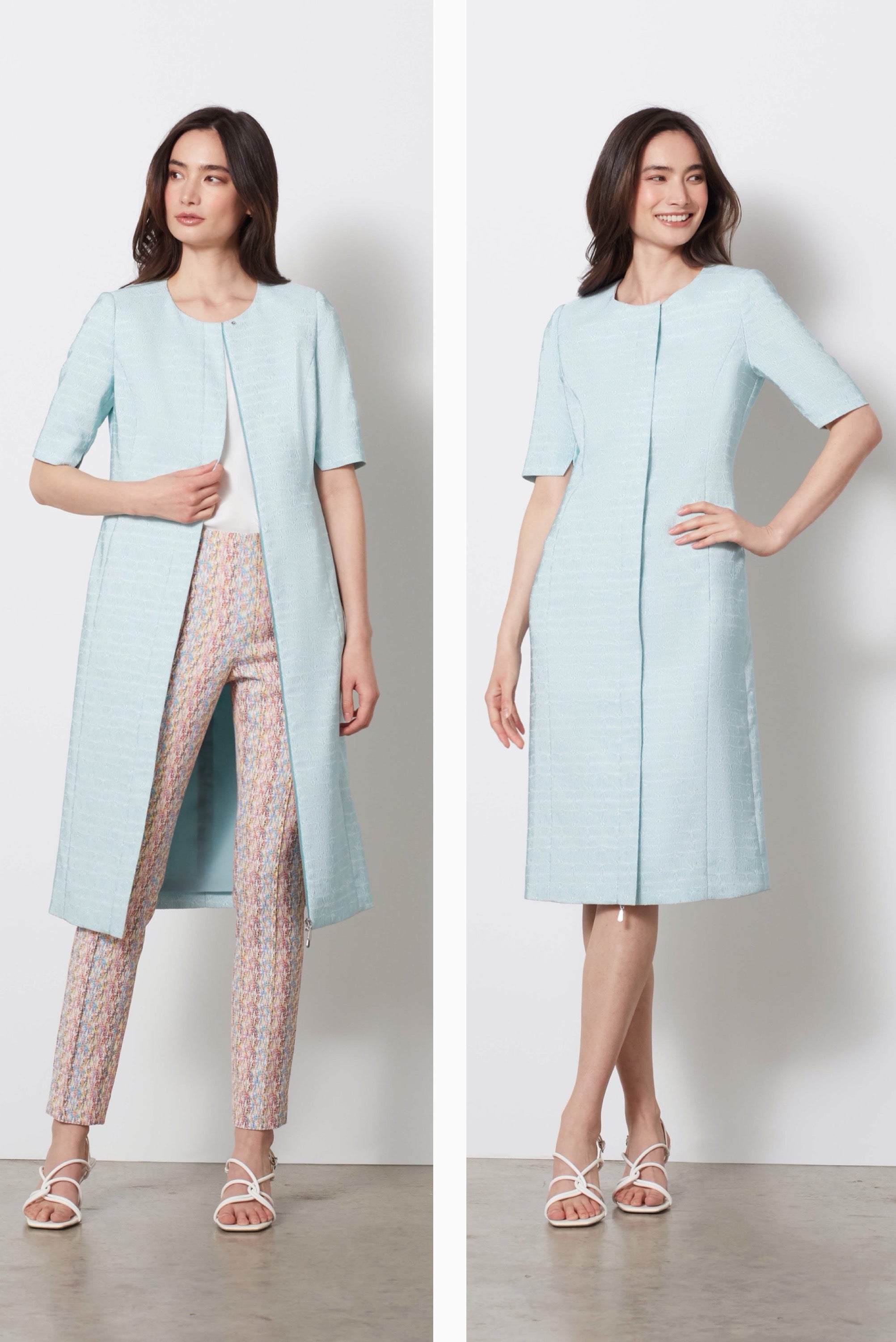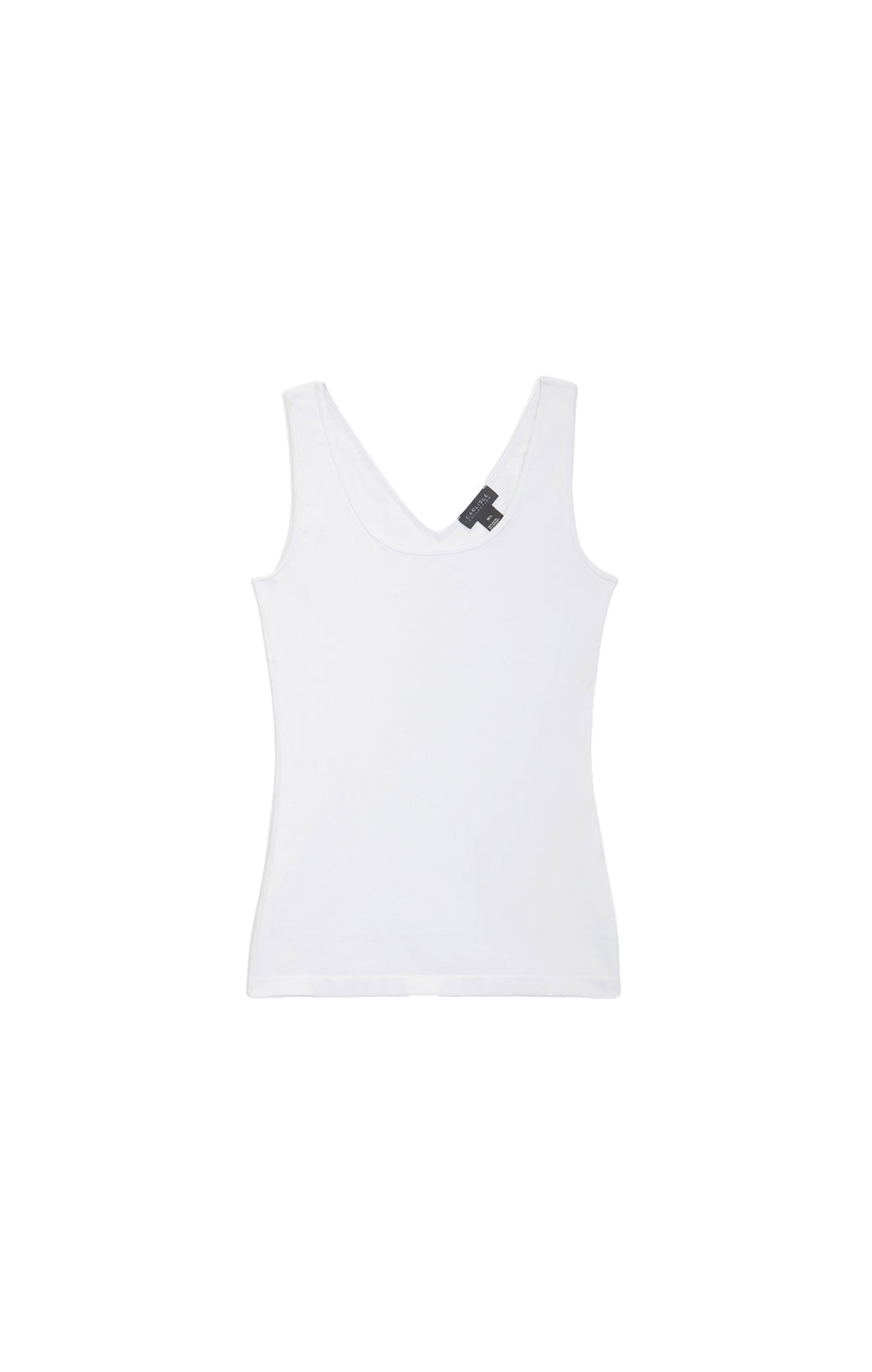 STYLES IN THIS LOOK
Carlisle | Summer 2023 | Lookbook Page 22
Bethesda -
Evoke the flowing coastal waters of Brazil in this textured stretch jacquard sheath dress in rich green and white. The elbow sleeves with front notches make summer occasions comfortable.
Biennial -
A chic skinny fit in an Italian jacquard put these pants on every A-list. The eight-color diamond pattern adds excitement to this ankle-length style with the bonus of comfortable stretch.
Tory White -
This tank is an outfit hero for three reasons: its reversible neckline offers scoop and V-neck options; the special yarn is silky to the touch; and lastly its fitted design offers superior shaping.