Fragonard
Rococo Italian Leather Belt
$348
Golden rococo swirls distinguish the buckle and belt loop boss of this Italian black leather belt. Adds the perfect touch of luxe to countless outfits. Adjust it to five settings.
Product Details
• 100% Genuine Leather
•Black
• Rococo scrolled buckle, keeper boss, and prong in matte gold
•Leather keeper
• Four gem-cut amber crystals
•Five-hole adjustability
• Made in Los Angeles
• Style Number: 1-BT-2477
Shipping & returns
Standard shipping is complimentary on all orders. Returns are accepted within 30 days of you receiving your order unless otherwise stated. Learn More

Please Note: Sale items are final sale.
WHY WE LOVE IT
ITALIAN LEATHER
Italian leather is renowned for its exceptional quality and craftsmanship. It is sourced from the finest hides, carefully selected for their smooth texture and minimal imperfections. The traditional vegetable tanning by skilled artisans results in a more natural and durable leather, with superior richness, color depth, softness and suppleness.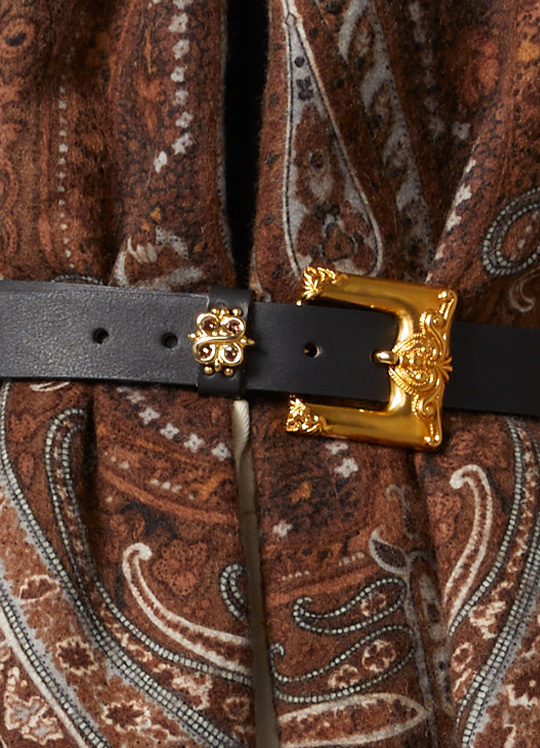 HAND-CAST GOLD FILIGREE
The golden buckle of this belt is hand cast, a labor-intensive process that requires skilled artisans. The attention to detail and precision involved in creating each buckle result in a unique and finely crafted piece.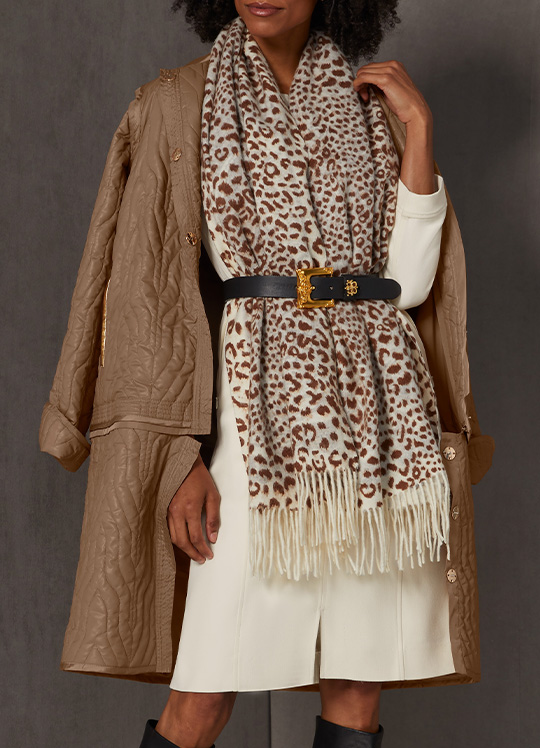 SPARKLING TREASURE
These are pieces that mimic the winter frost with sparkling personality. The days may be short, but the memory of this dazzling wardrobe companion will never lose its impact. The four gem-cut amber crystals will add to your glistening aura wherever the day (or night) takes you.