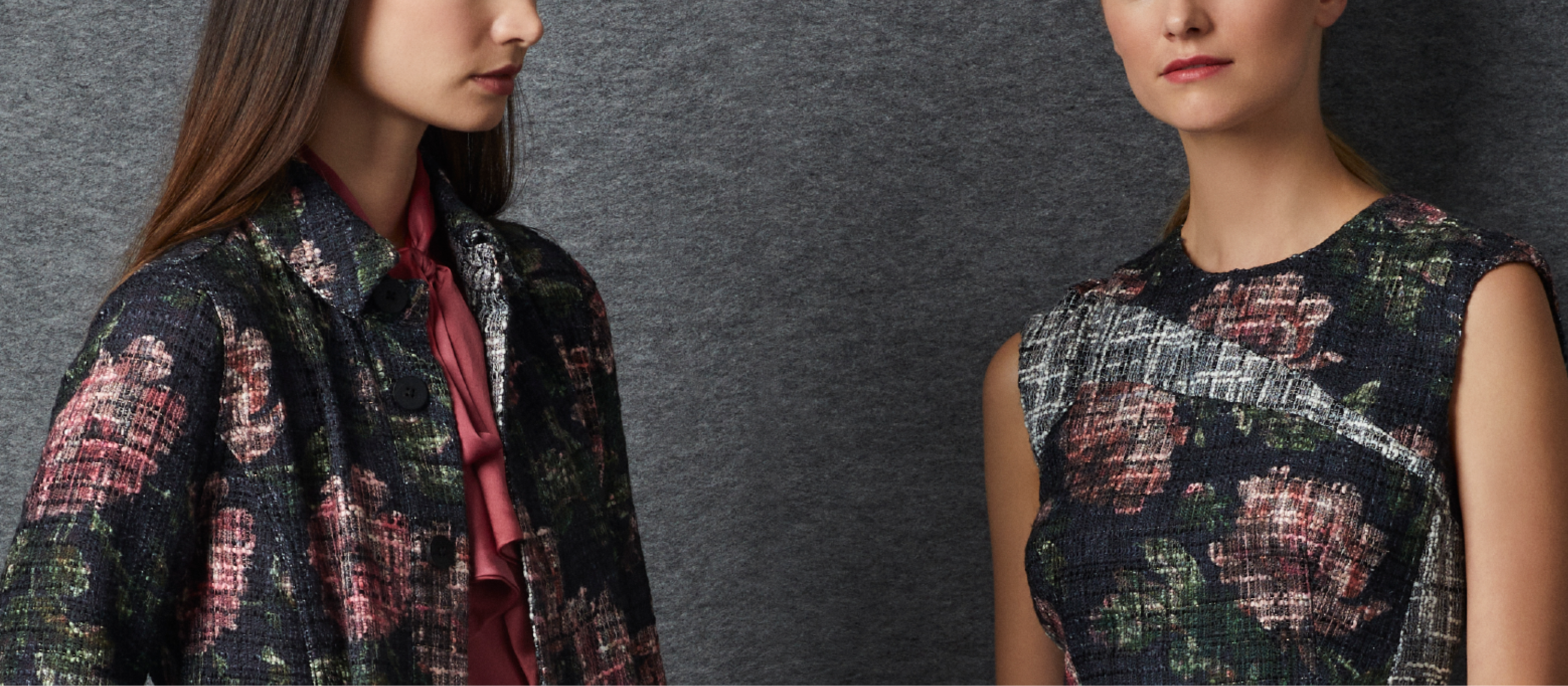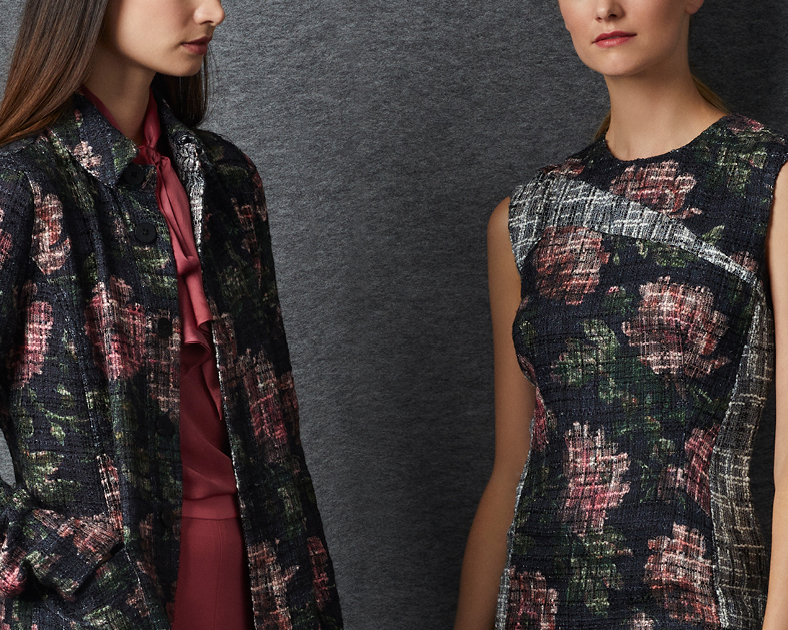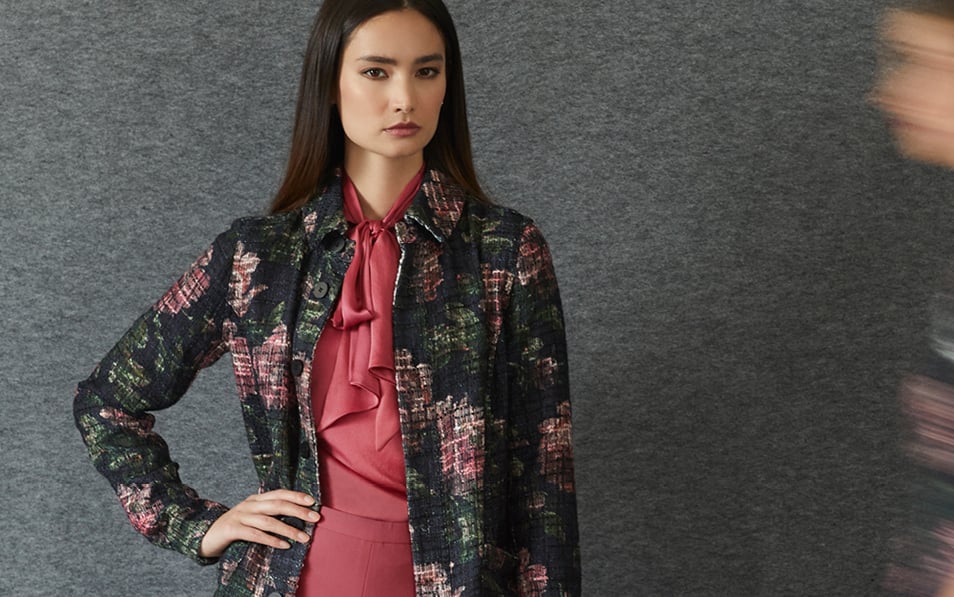 Winter Blush
Cold weather is around the corner. Take heart. We've combined a palette of the season's go-to neutrals with a rouge pink that feels like winter's first blush. Our rouge is a soft dusty pink between rose and vermillion. We've weaved it through the collection in fine Italian tweeds, floral prints, satin blouses, chunky knits, even multi-hued check pants. Its perfect complement is a rich espresso brown, ultra warm and as versatile as black.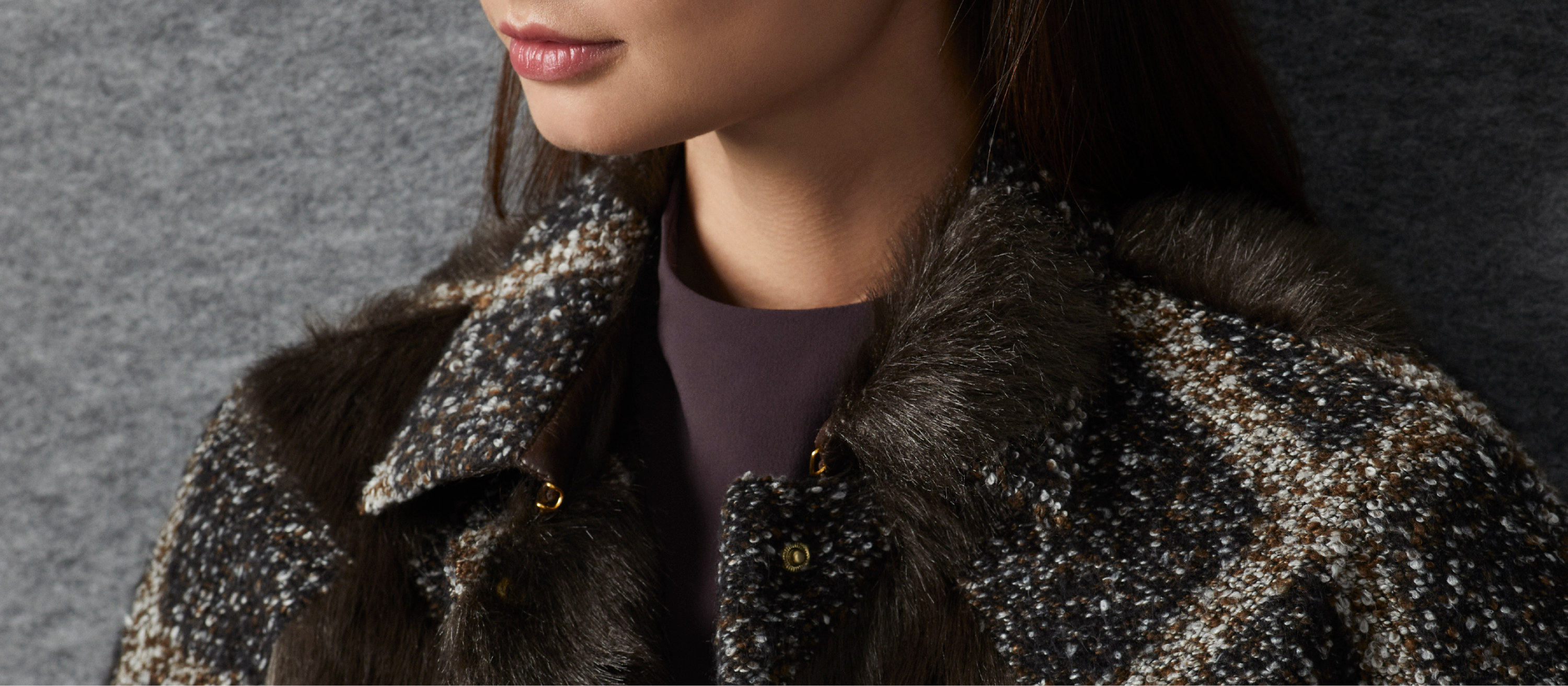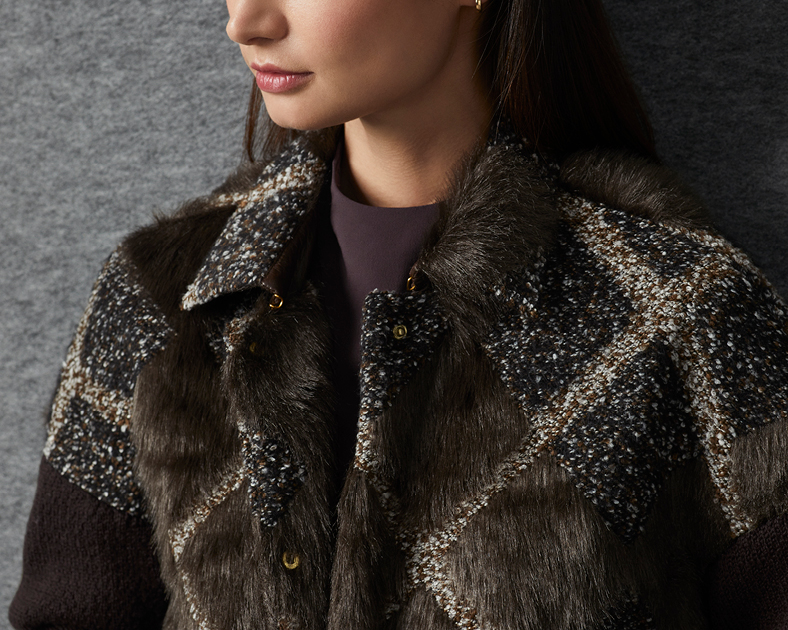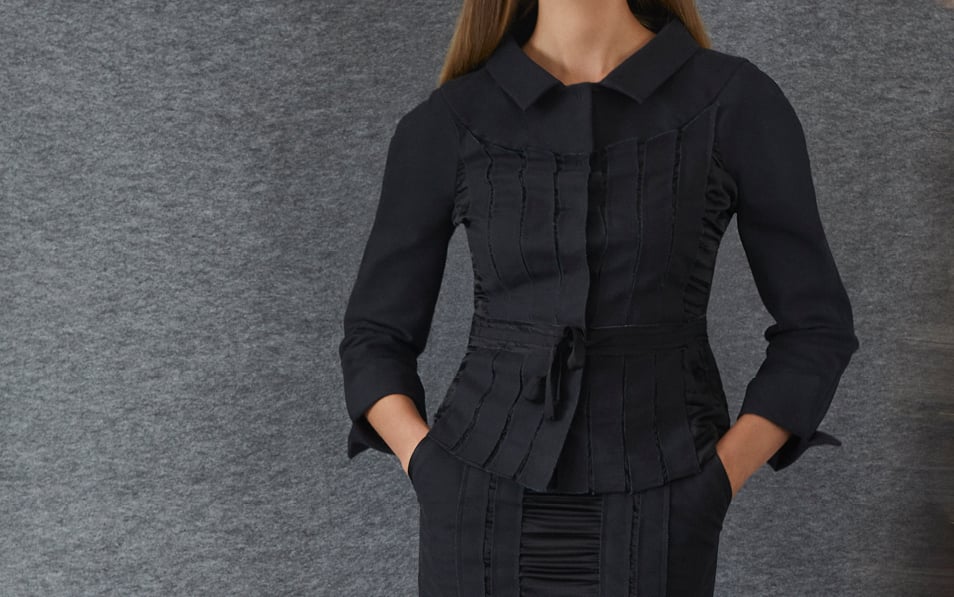 Dimensions of Elegance
A winter wardrobe should be an embrace of rich fabrics and complex textures that delight in vision and touch. Whether subtle or overt, each piece boasts something special — the wow factor that makes it enigmatic. New tweeds come with pattern woven onto pattern and pop colors. A sweater coat features a stunning combination of knit tweed and faux-fur. The skirt suit of the season is a masterwork of purl-edged faille over pleated silk chiffon. Even a fitted sheath dress in deep garnet goes beyond the ordinary with exquisite pleating and asymmetrical details.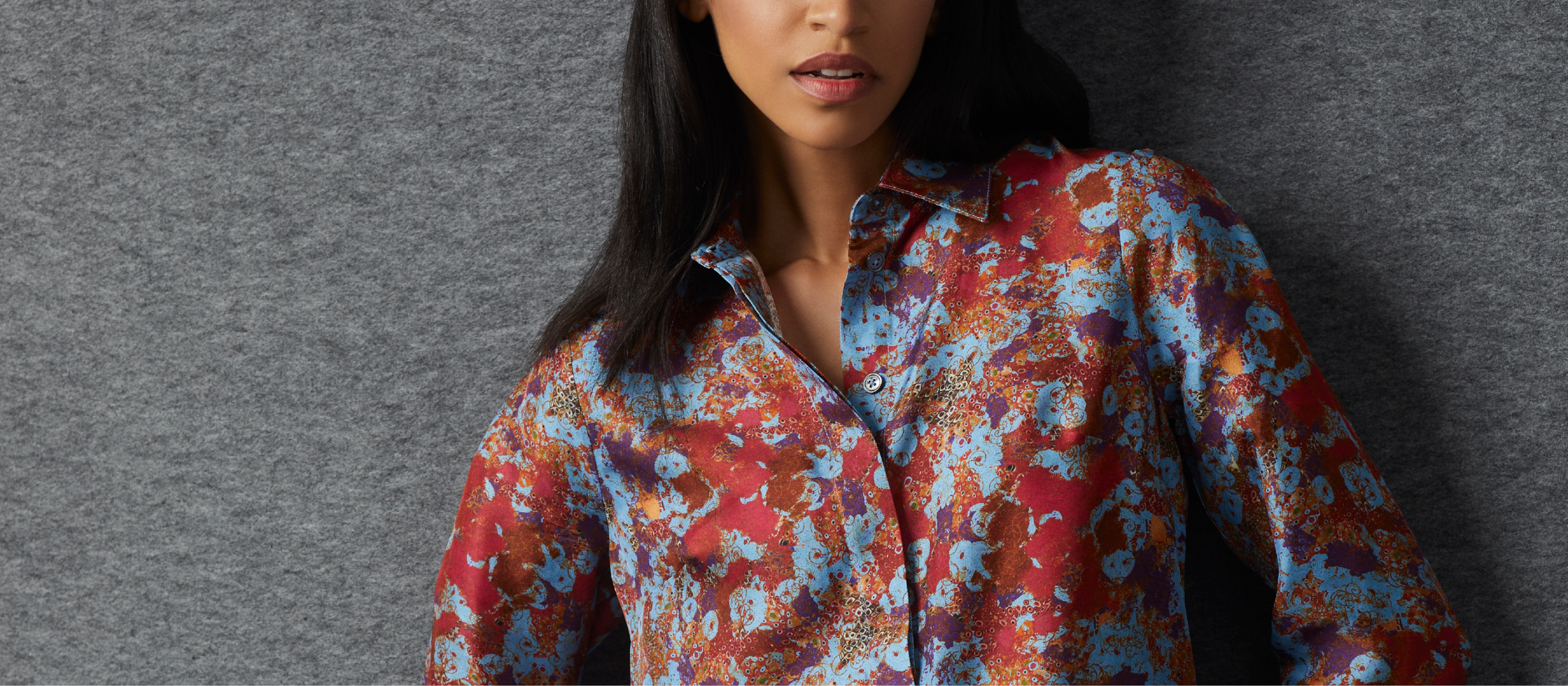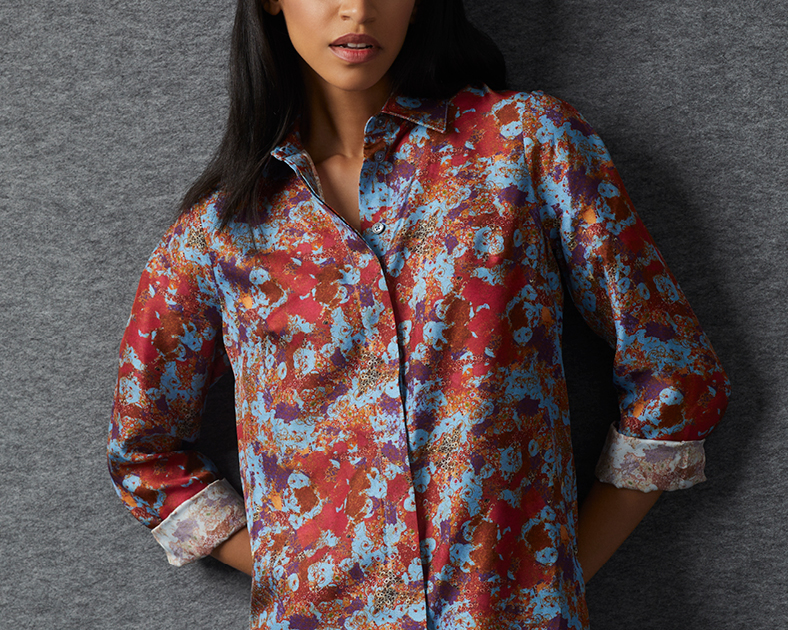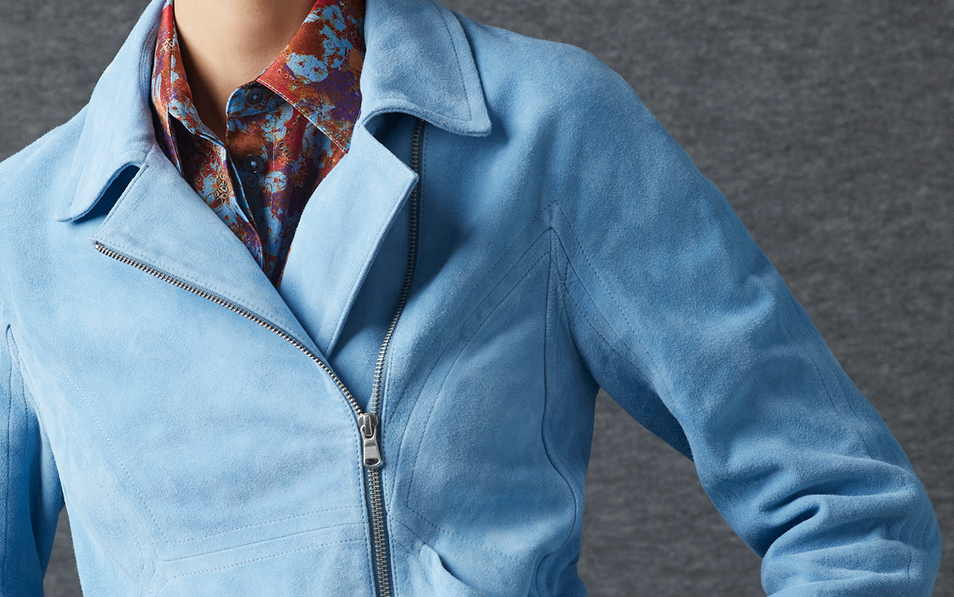 Artful By Design
Classic styles are reimagined with artful touches and unique details. A red silk blouse has extra charm when patterned with iridescent threads in seven shades. A grey wool snap coat attracts attention with placed quilted Italian jacquard. Our beloved little black dress silhouette is redesigned in solid navy with Italian virgin wool. A ponte knit suit becomes an architectural feat with four multi-scaled houndstooth prints in a dynamic skyline patchwork. A silk blouse is richly printed with flowers of different sizes in six shades. Periwinkle blue offers a refreshing contrast to winter's traditional deep hues, appearing in cloud-soft lamb suede, printed silks, and more. While brick red doubles down on winter's rich hues, delivering blouses that beckon for a return to dressing up.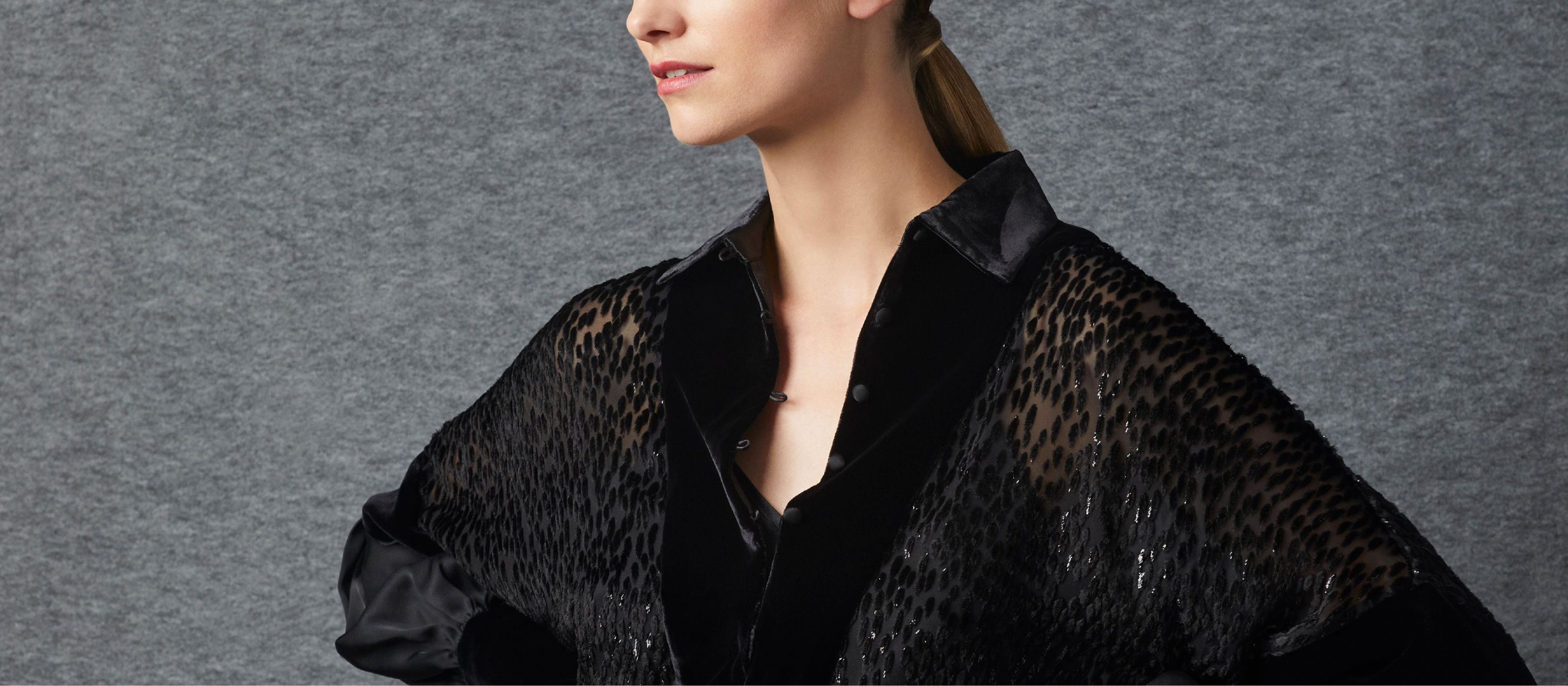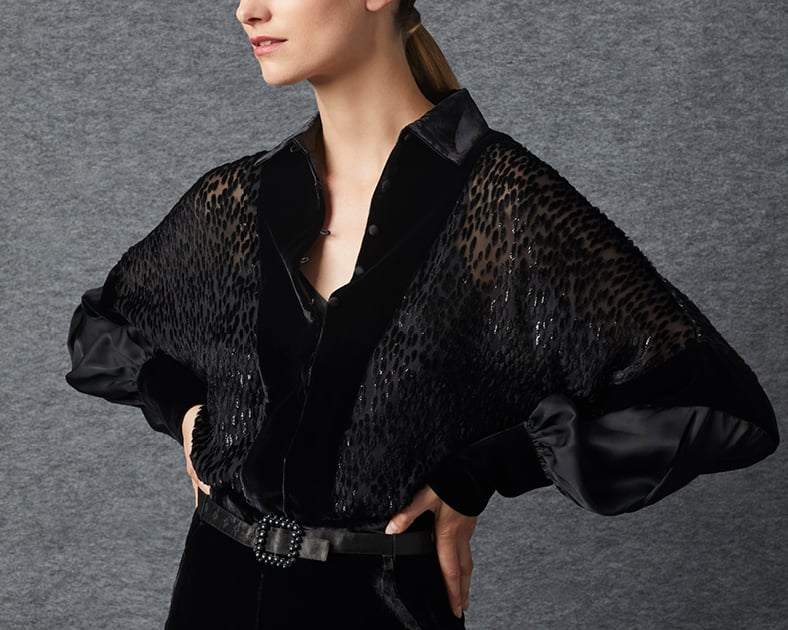 Sublime Silhouettes
Black, navy and off-white pieces deliver shaped of sartorial splendor. The white suit of the season combines clean modern lines and a romantic above-waist blouson. A white sweater coat shapes with a belt, diagonal traveling ribs and an elegant shawl collar. An atelier quality black bar jacket features round shoulders and a cinched waist — you'll want to wear it with everything, including velvet wide leg pants and a pleated, wide-sweep tulle skirt. A richly textured velvet and satin 'shacket' can be worn open and loose as a jacket or tucked and cinched as a shirt. The ultimate bistro jacket has an easy fit with solid velvet trim over sparkling chenille. A stunning navy panne velvet gown reflects light beautifully — its floor-grazing sweep and lovely back blouson call for a night filled with dancing under the stars.